Local Homes of 417-land
Link and Nancy Knauer's Casually Elegant Georgian Colonial in the Delaware Neighborhood
Nestled in the Meadowmere Place area, this home built in 1937 for Robert L. Toombs displays European influence.
By Tessa Cooper
Sep 2020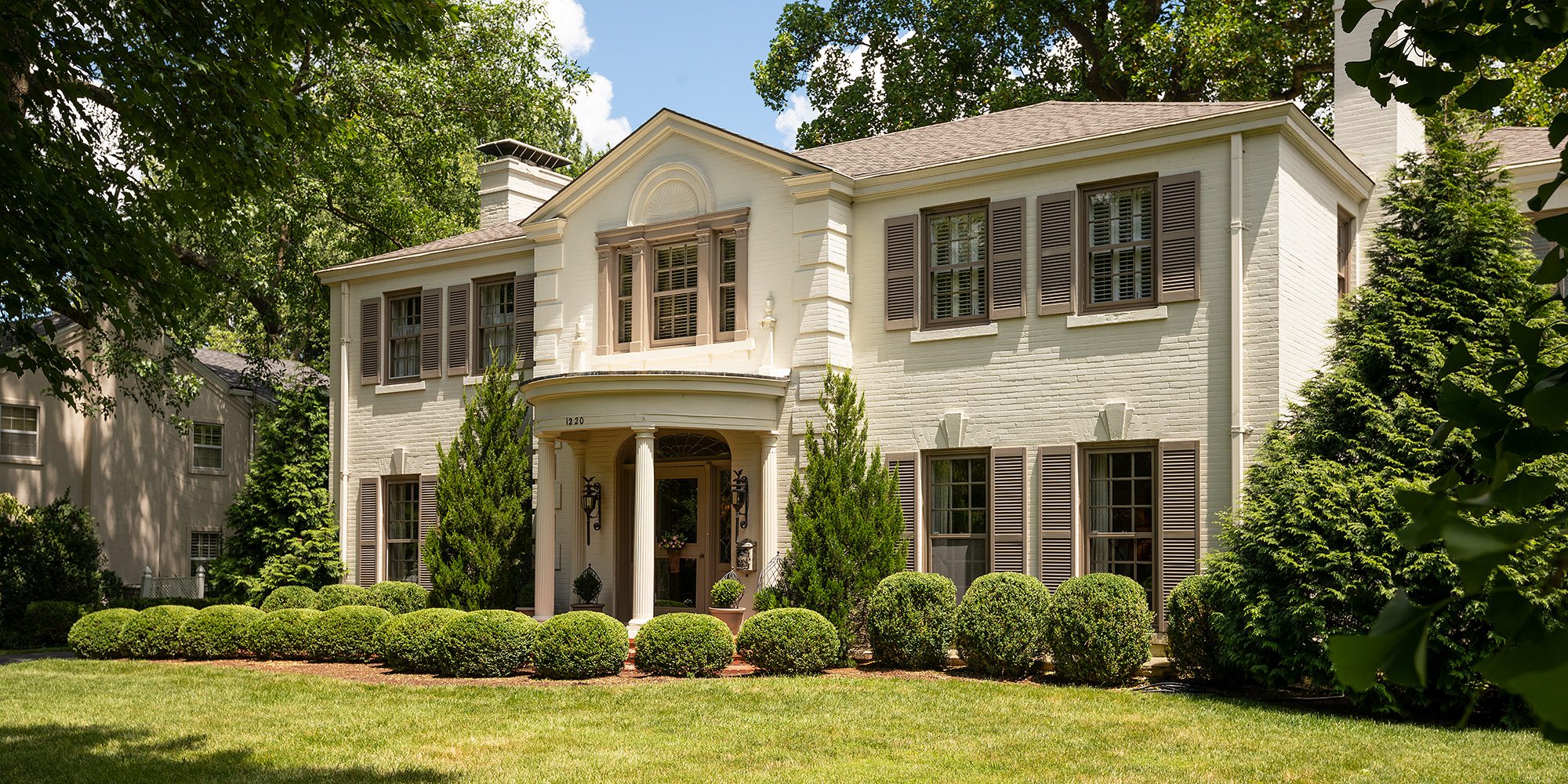 In the home of Link and Nancy Knauer, sconces, gilded gold mirrors, antiques, local art and Majolica pottery collections contrast with pastel walls. Each room is flooded with natural light that gleams on French and English pieces, and spaces with comfortable seating create a relaxed setting.  
"Our home decor is very personal because it's things that we love," Nancy says. "It is not like it is dictated to us by anybody, it is just what we like and what we think fits for us and in our house. We love English, but we also like a country French look, too. So it's not too formal or imposing."
Unlike many historic homeowners, Link and Nancy were fortunate to also inherit the home's blueprints. Link says they've come in handy on more than one occasion, revealing information like where the sump pump drains and when the trees were planted.
The couple made two major updates to the home, including renovating the kitchen and transforming the screened-in porch and meditation garden into a sunroom.
"Our home decor is very personal because it's things that we love."
— Nancy Knauer
But they've also made small cosmetic changes. When the couple removed the wallpaper in the living room, they found a surprise. "What should appear, but stick figure drawings like a child would do," Link recalls. "One was of a man smoking a cigar and the other was a lady with a hat. It turns out that they had been done by the children of the original family who had sold the house to us. We called them up and had them over and said, 'We have a surprise for you.' They were pretty floored. They had not seen those drawings for like 60 years, so that was kind of funny."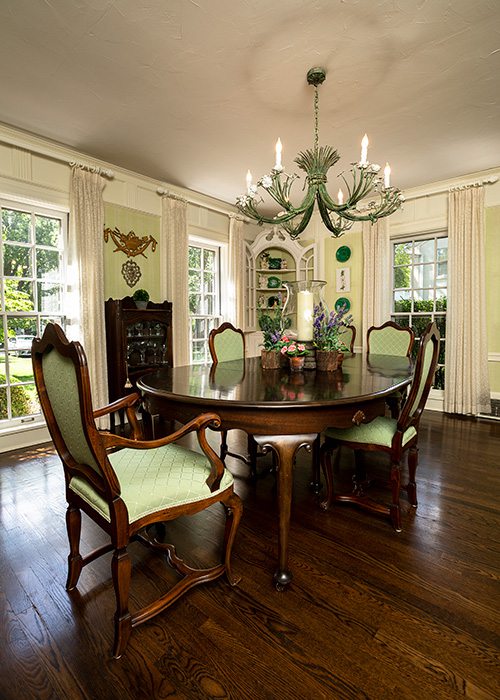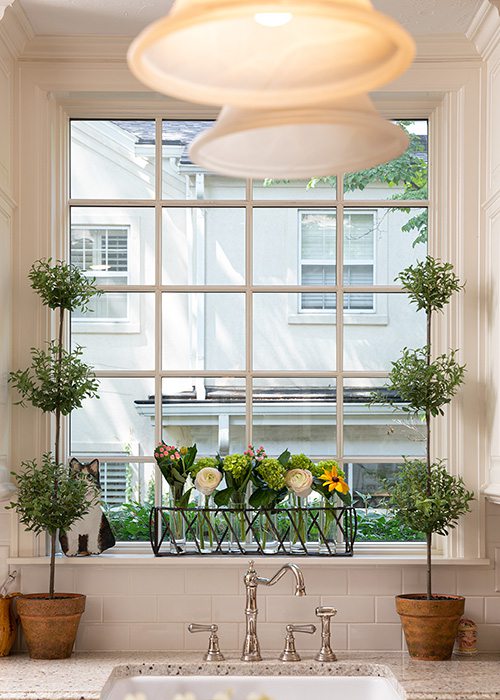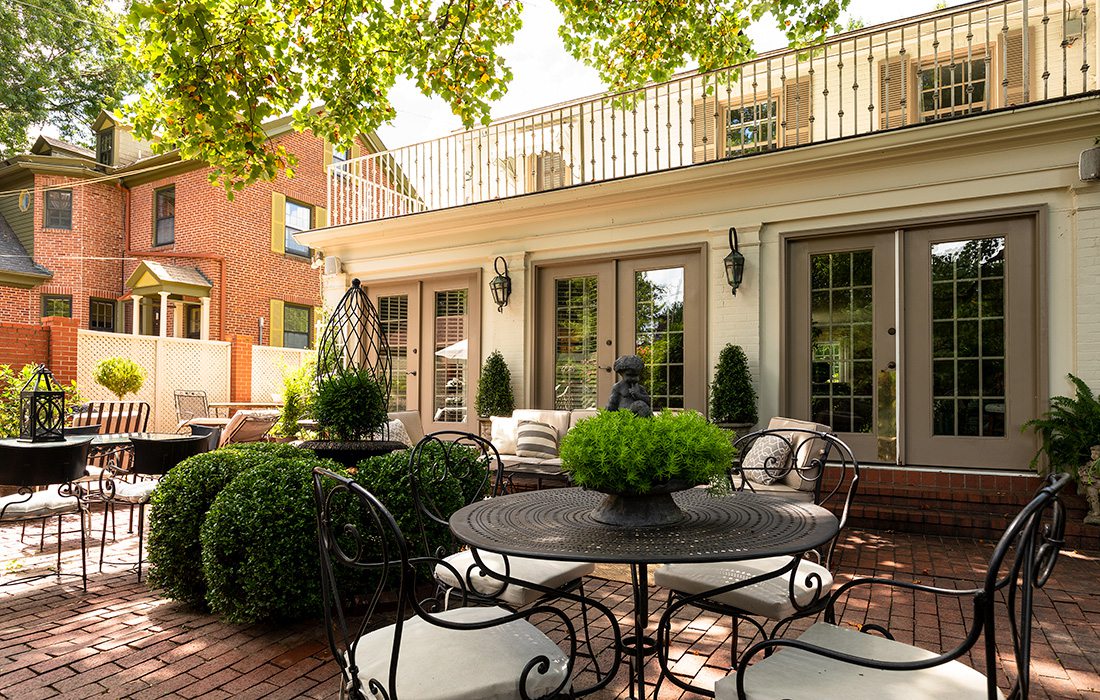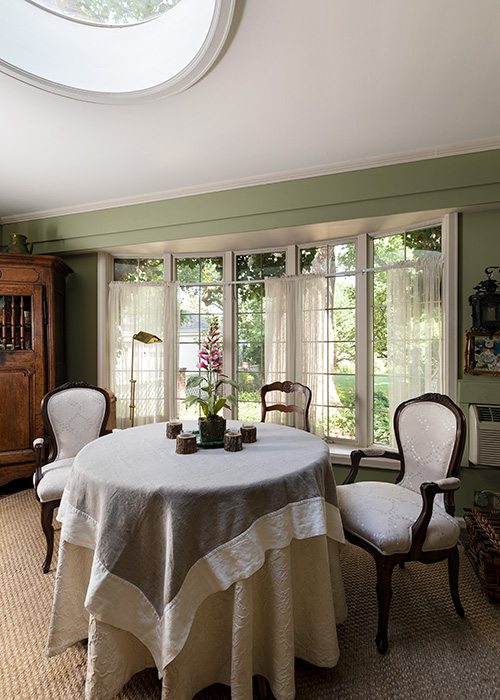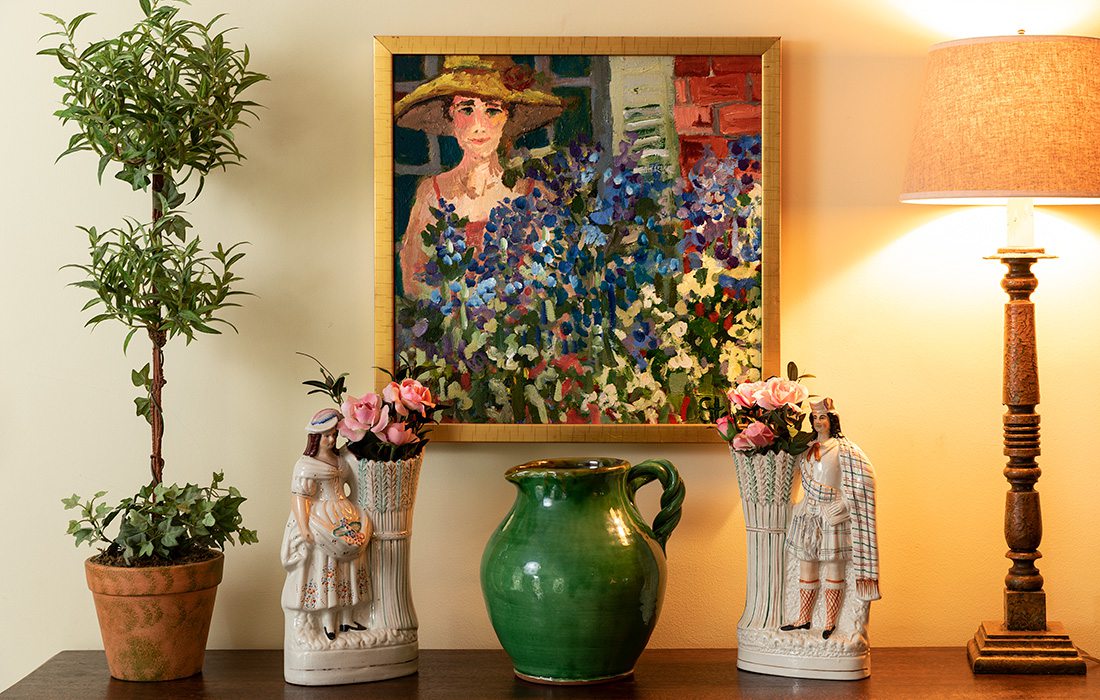 Historic Homes of Delaware Neighborhood
With homes built throughout the past 100 years, the Delaware neighborhood in is rich with diverse architecture. Peek inside three additional homes and get to know the history of the area.