Home Profiles
A Stunning Home Renovation Overlooking Table Rock Lake
Over the course of two years, Erica Lea Design and her team took on extensive renovations that doubled the footprint of this Hollister, Missouri property, transforming it from a modest family home to an impressive estate overlooking Table Rock Lake.
By Jennifer Adamson
Oct 2022
Although this home is known to many as the former residence of Wayne Newton, the owners of this stunning property simply regard it as home. Situated on six acres off the banks of Table Rock Lake, the 23,000-square-foot estate boasts three floors containing nine bedrooms, 12 bathrooms, two kitchens, an office, several bonus spaces and an outdoor pavilion with sizable pool. However, the layout wasn't always like this.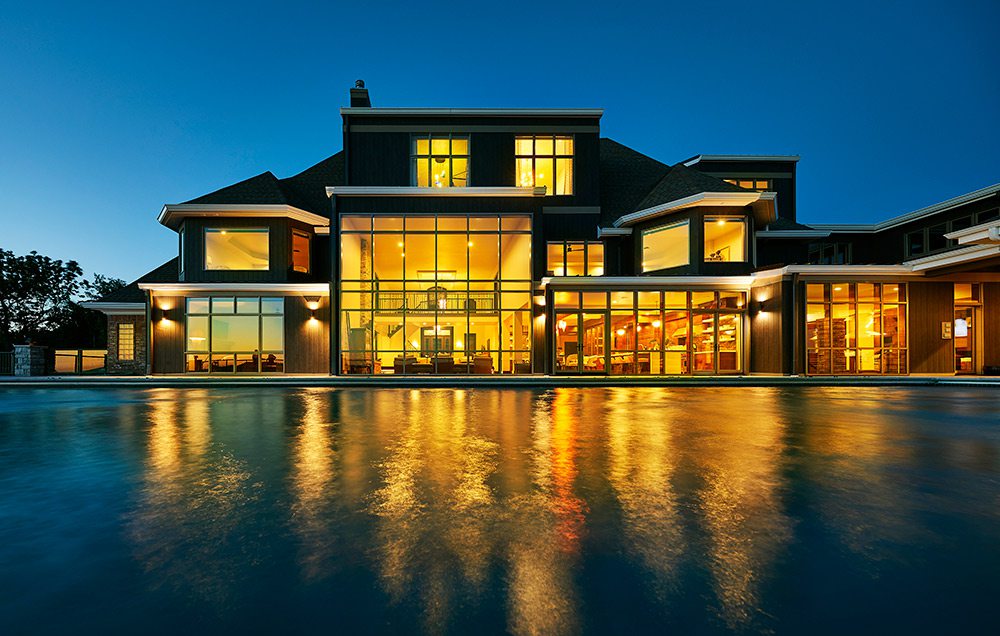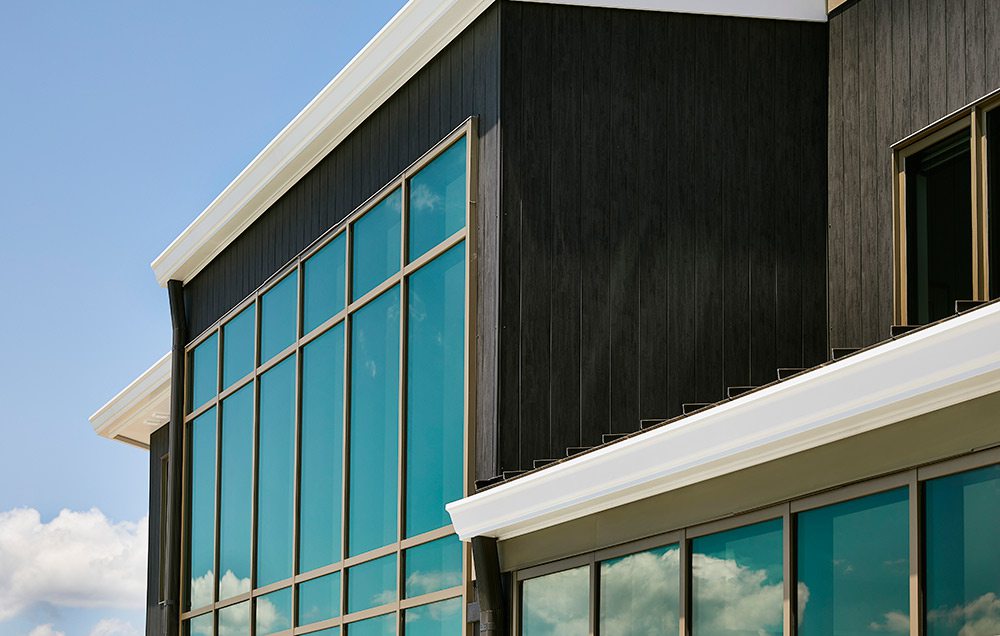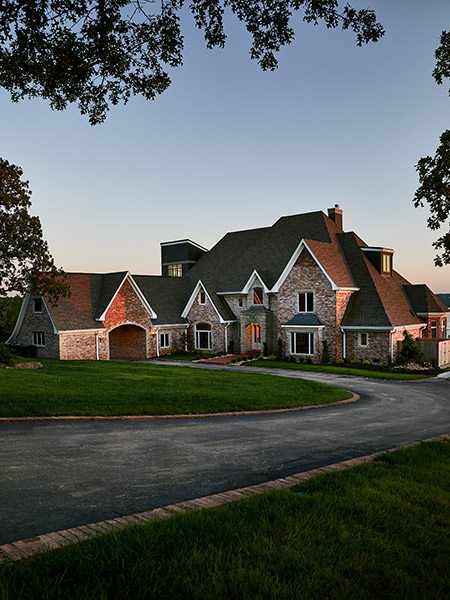 "When I first met with the homeowner, she told me she wanted to remodel her home, which was about 11,000 square feet," says Erica Lea Hendrix, owner and lead designer of Erica Lea Design Studios. "I didn't realize we were going to be gutting it first, then remodeling and adding on. We essentially rebuilt the entire house."
Originally constructed in the mid 1990s, the old floor plan didn't meet the specifications of the homeowners, and although another couple had renovated the home prior to the current owners taking possession, the updates were now in need of updating. But the location, with its breathtaking panoramic views, was idyllic, and the homeowners knew Hendrix and the right team could transform the property into exactly what they envisioned. With three grown children living in three different states, one spouse working out of state and an aging father-in-law they planned to make a permanent resident, the place needed to be comfortable enough for daily living and traveling guests, yet still exude contemporary, high-end design.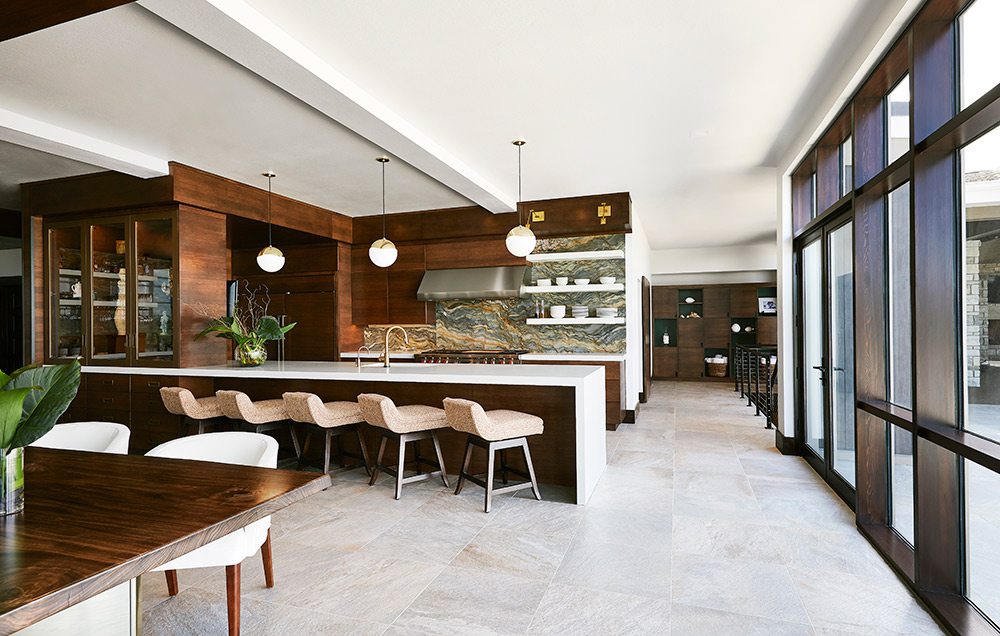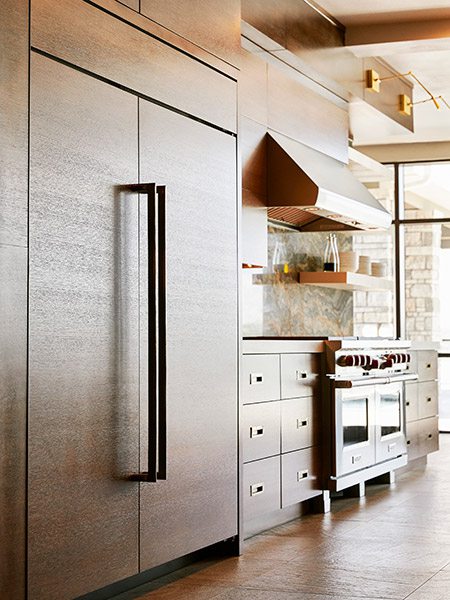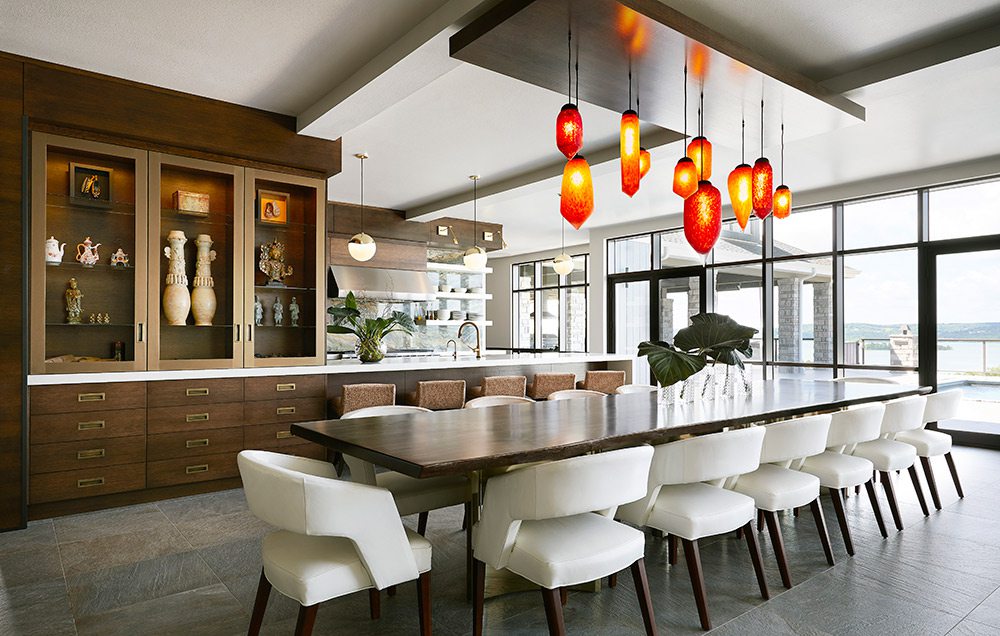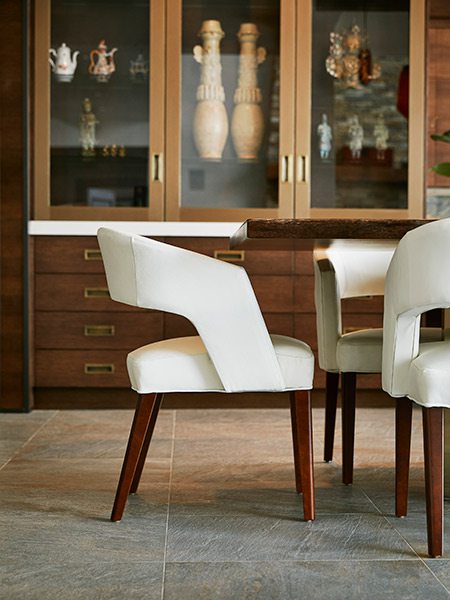 "We wanted everyone to always have somewhere to come to no matter where they are," says the homeowner, who prefers to remain anonymous. "But we knew if we wanted to live in it and use it like that, we needed to make some changes."
Hendrix joined forces with Mark Critchfield, founding principal of Mainline Group Architecture Inc., and Kent Brokaw, owner of Branson Builders Contracting Inc., to plan a new design that ultimately doubled the home's footprint, increased functionality and modernized the interior aesthetic.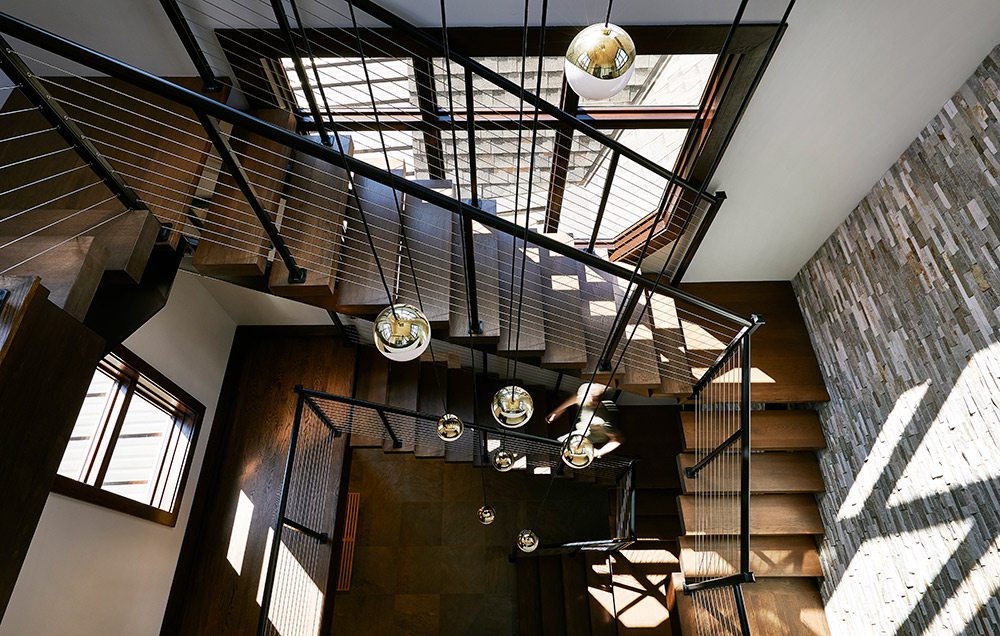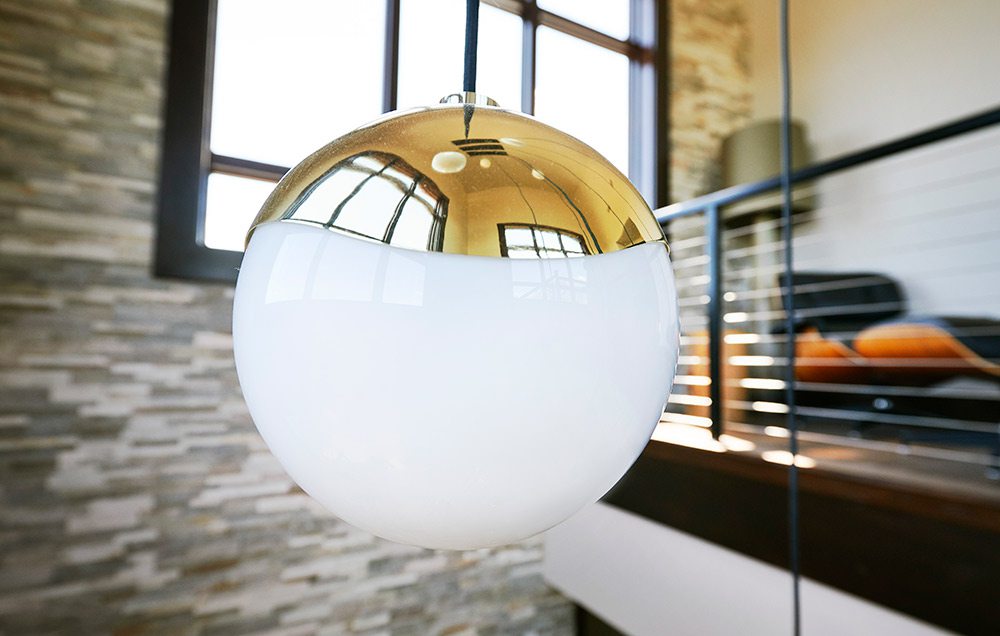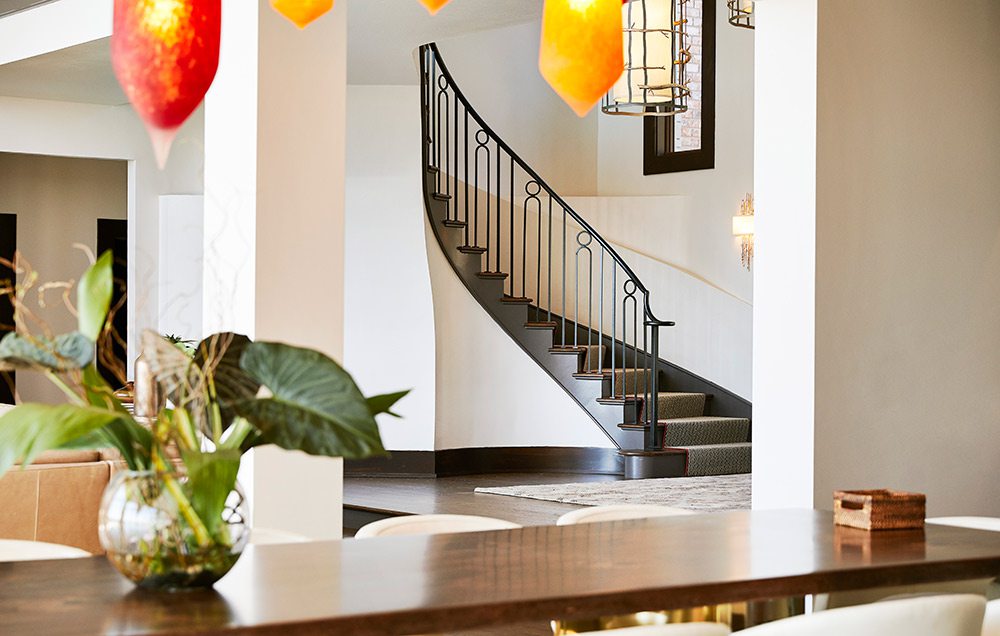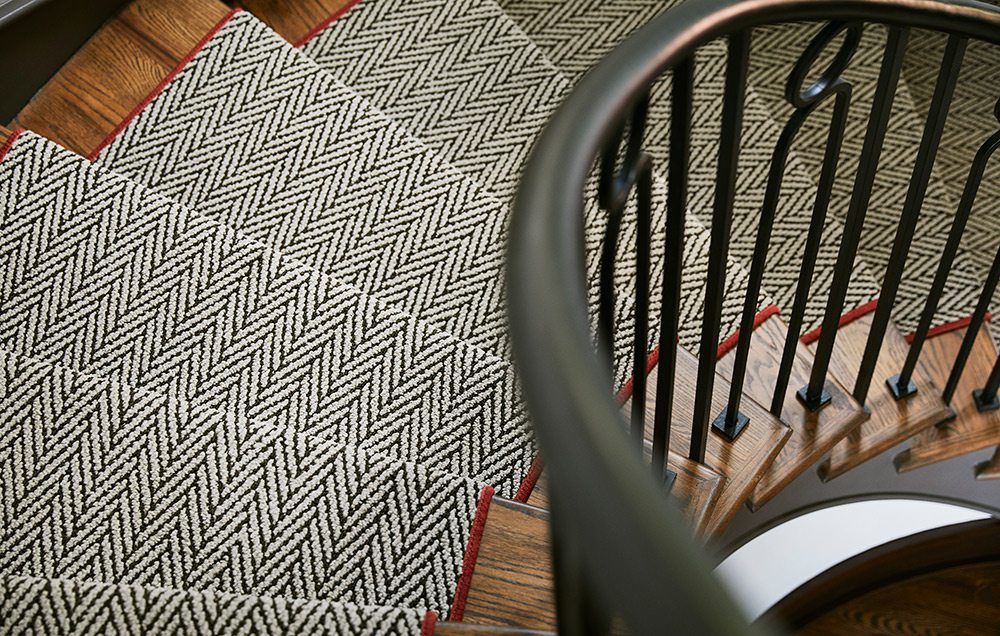 "Every part of this project was unique—the stair tower, the largest residential curtain wall of windows ever installed by the company that did it, how the water dissipates from the building no matter how much rain you get," Brokaw says.
There were several other notable components exclusive to such a sizable undertaking. The two biggest challenges for the builder and the budget were creating an entire third floor out of an existing attic and figuring out how to install two different types of outdoor decking flush with each other on top of a concrete foundation poured 24 feet above the lake's shoreline.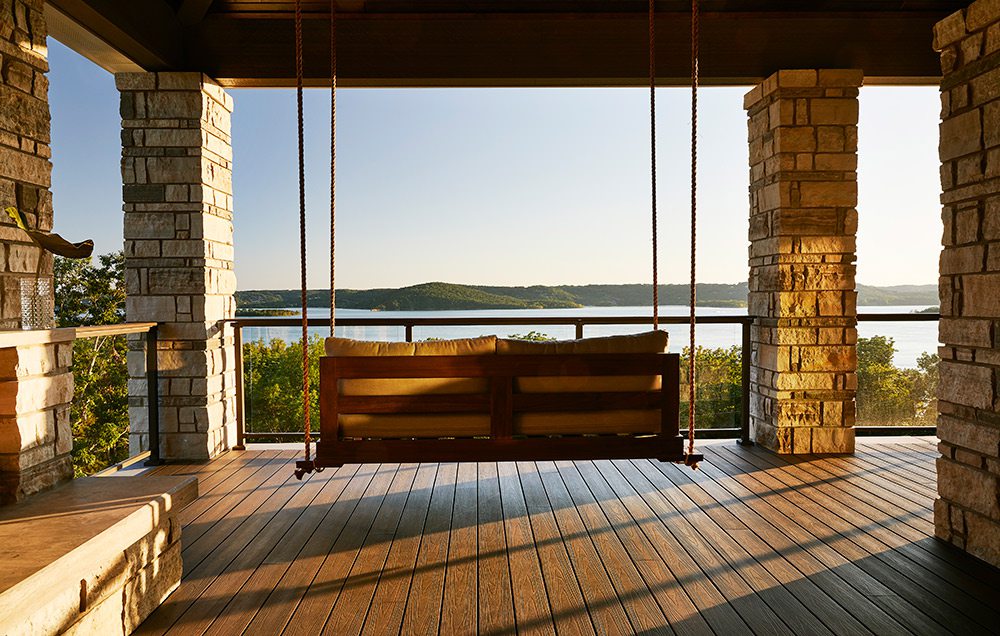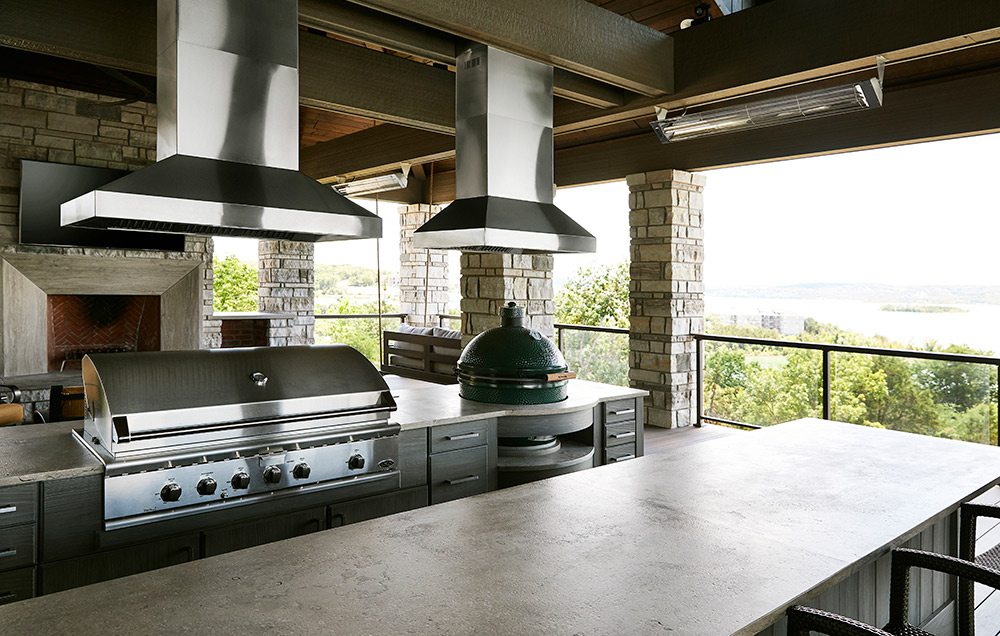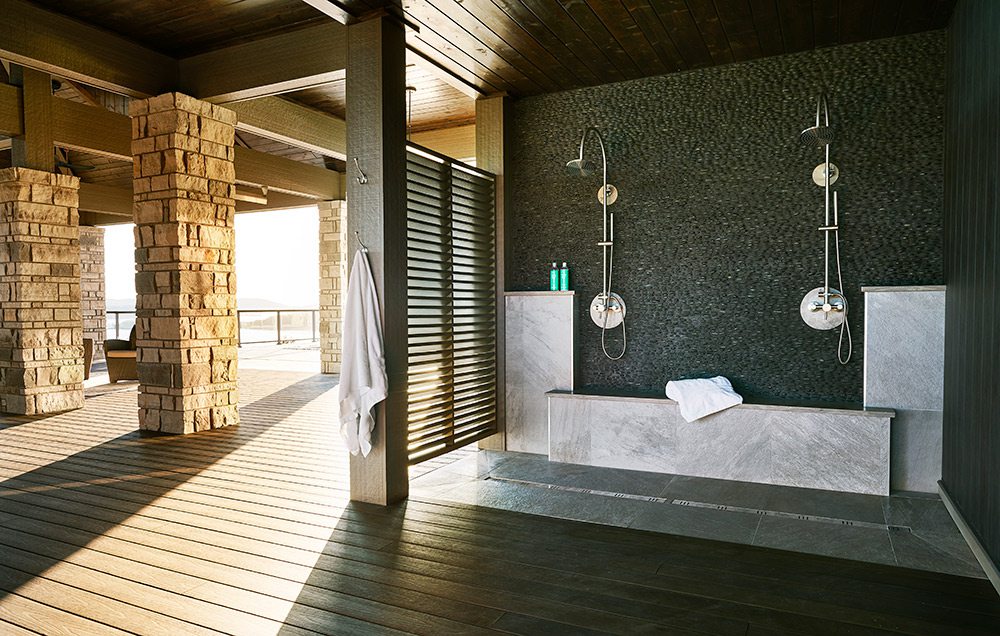 "When you're excavating, there are lots of hidden costs, but that's normal if you want to do it right," the homeowner says.
Since this past summer, two years after the homeowners first saw blueprints of their dream home, all the dirt and machinery has disappeared, and family and friends are gathering under one renovated roof. Now, there is more than enough space and luxury for everyone to enjoy.