DIY
A Modern Rustic Experience in Fair Grove, MO
Explore the warm tones and quiet backdrop of this beautiful home in Fair Grove.
Written by Katie McWilliams
Dec 2021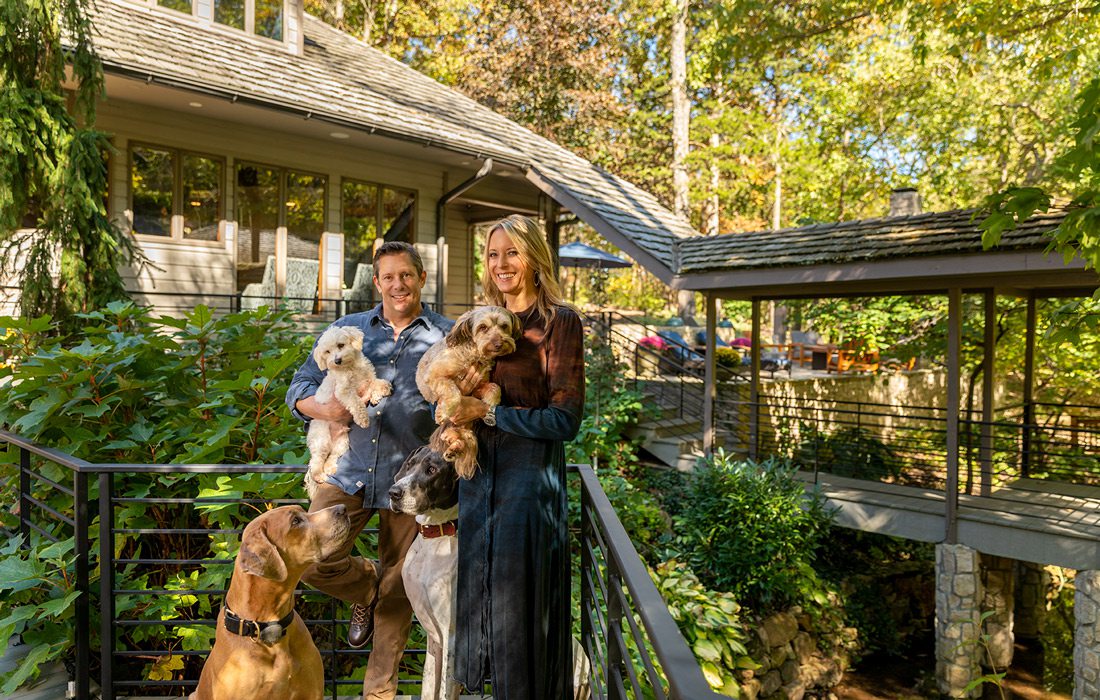 When Shawna Courtney found a house in Fair Grove, Missouri with rustic features on a scenic property, her "bubble expanded" for where she wanted to settle near Springfield. She and her husband, Chris returned to the area after six years living in Kansas City, bringing him back to his hometown and introducing her to an area she quickly became familiar and comfortable with. 
After living in Jones Mill for several years, the Courtneys closed on a house in February 2019 in Fair Grove that they found unique and could be tailored to their earthy style. Shawna was also friends with the couple who previously owned the home, and when the wife sold the property after her husband passed away, "she was happy that somebody she knew would take good care of the property."
Tucked in a spacious suburb in the small town of Fair Grove, Missouri, Chris and Shawna Courtney's home looks like a modern rustic oasis on the inside and sounds like trickling waterfalls and rustling trees from the outside. 
Nathan Taylor from Obelisk Home worked with the Courtneys on their previous home, and Shawna says he is an expert at taking previously owned furniture and arranging it to "freshen up what you have and make it fit the space." Shawna also loves how the home feels isolated while being a short commute to town, creating a "relaxing and peaceful" ambiance.
The Courtneys opted for updated furnishings while maintaining the earthy character, creating a more modern look. They added whitewashed walls in the living room and kitchen as well as darkened the beams and natural grays to blend in with the stone windows looking out to the property's 15 acres. While their originally planned three-month remodel extended into nine months, the Courtneys were happy to put in the extra time and effort as Taylor and his team helped make the home into a place they could call their own.