Home Profiles
Q&A with Chandler Carlson
When Chandler Carlson and her husband bought their eclectic 1910 craftsman, situated at the corner of Catalpa and Pickwick, it was a fixer-upper with great bones.
By Kate Duby
Mar 2022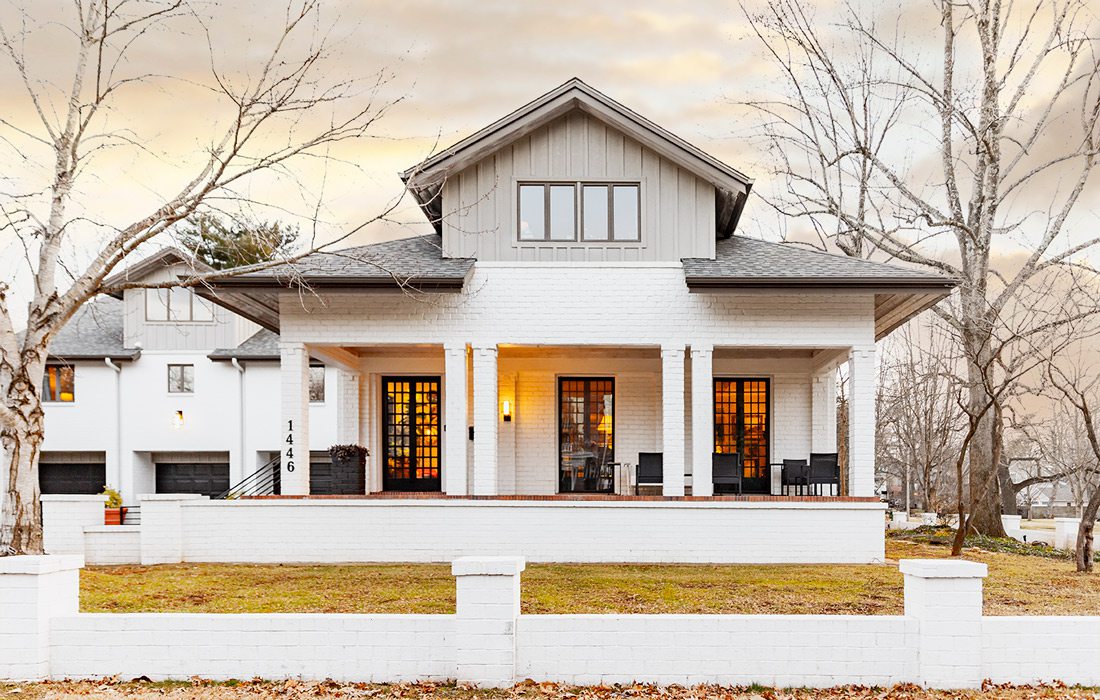 417 Home: When you bought your home, how different was it from the space you've now created?
Chandler Carlson: It was very, very different. I have a couple of friends who said they were horrified when I first showed them the inside of the house. But my husband has always loved this house, at least the outside of it, and he was determined to have it. The remodeling took a year before we could move in but I was here every day and enjoyed almost every minute of it.
The house has two sets of French doors on the front porch that are stationary. They function as windows. Lamarr Jamerson made us a beautiful new front door to match those. It's about 8-by-4 with 54 panes, and it made a huge difference. Also, we changed the entry so that from the foyer, you walk into the living room instead of into a closet area. We did a lot in a year's time, but I think the biggest, nicest change was to take out some walls, move a few doors and basically open up the house so that from the front of the house, you can see all the way through to the backyard.
417: What was your favorite thing about the house when you bought it?
C.C.: Well, the neighborhood certainly. So many old friends who were suddenly our close neighbors and then meeting new young families. Also the big lot and corner location, just like our old house on Benton.
417: What, in your eyes, is the most unique feature of your home?
C.C.: I think the exterior of the house is curious. I've tried to assign it a style, but I'm really stumped. Eclecticism was a big deal in architecture for a while right around the time the house was built. And Prairie style was starting in the Midwest around then. The house has a lot of those aspects, but I don't know if that was original or not; it had a lot of remodeling and a major addition in the 1980s. So I think the exterior actually is unique and interesting.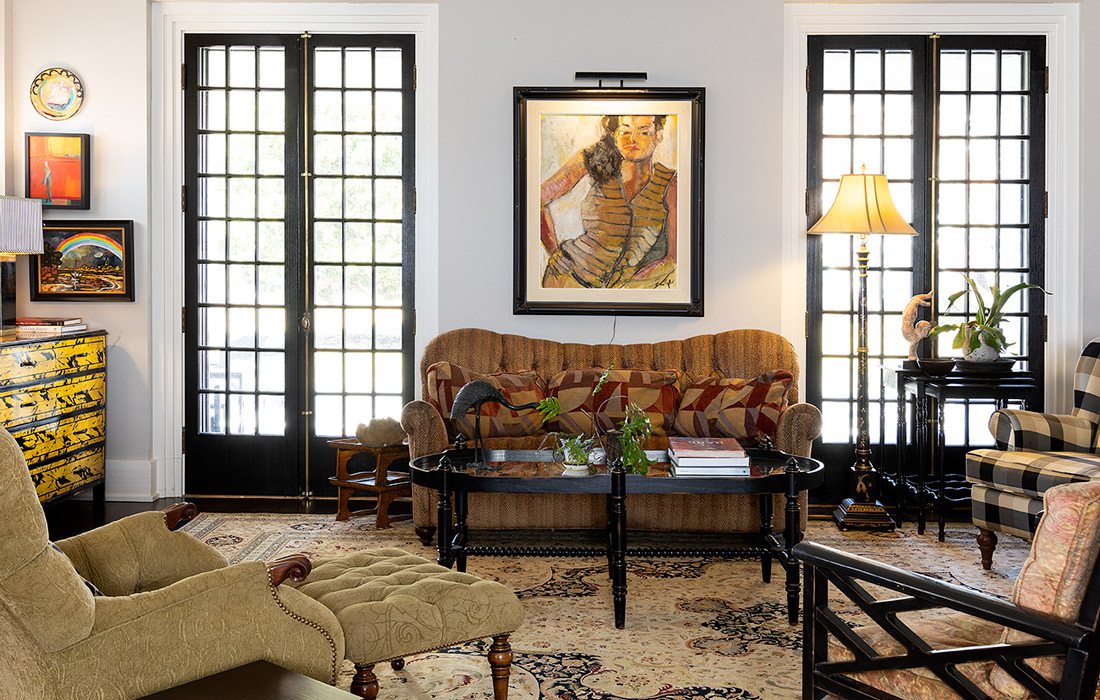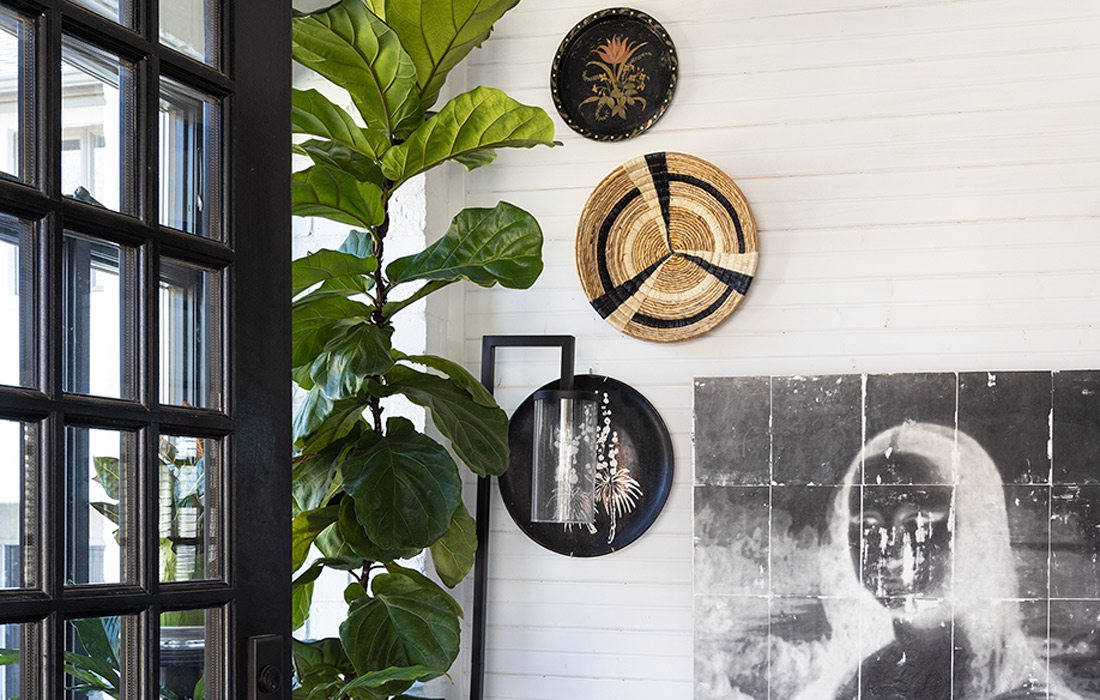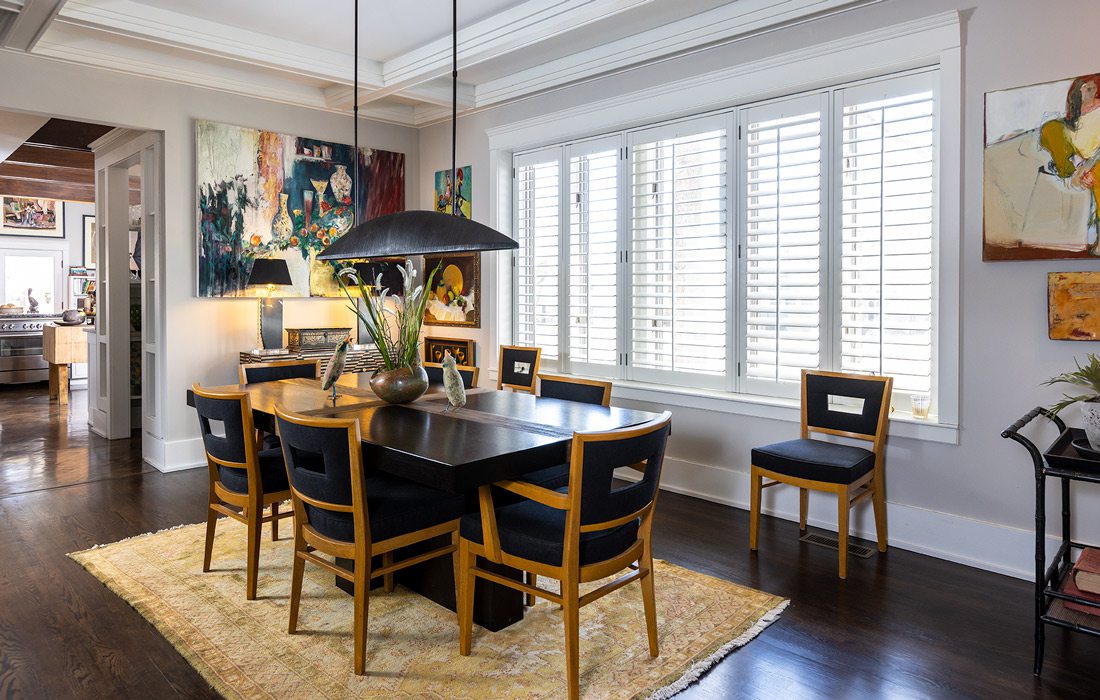 417: Did you have a vision going in or has your plan for the home slowly evolved?
C.C.: I guess both. There were a lot of givens: new electrical panel and all new wiring, new HVAC, all new plumbing including a sewer line to the street, jacks and then posts in the basement to fix the sagging first floor… But as far as the new layout [and moving walls around], I was fortunate to have a terrific contractor I'd worked with before, Roland Painter. And he was perfectly comfortable with my bouncing ideas off him and with my subsequent sketches as we went along.

Sight lines and flow are really important to me, and we're enjoying the new open feeling of this house. I'd love to have more windows on the east side of the house, but that's where the 1980s addition with the garage went. Happily, that addition also means that we not only have a wonderful garage but we have a very spacious and very private wing for house guests, or for a granddaughter's slumber party.
417: Do you have a designated entertaining space?
C.C.: We have some nice outdoor spaces that the former owners created. Inside we have a great space. The living room is now open to the dining room, a hallway was eliminated to make the dining room larger and I put the dining room table and the overhead light to one side under a bunch of windows. So it's comfortable for a good number of folks.
417: Can you tell us a little about your art collection––when did you start collecting and why?
C.C.: [My husband and I] realized we each had a few little pieces we loved even before we were married. My grandmother was an artist and I had––still have––some of her work. A family friend gave us a small painting for a wedding gift. We both enjoy wandering through art galleries so we don't really remember not looking for things we could afford and that we loved.
417: What's your favorite room in your home?
C.C.: I really don't think I have a favorite room. At different times of the day, I have different favorite places. There's a little porch off the kitchen and mornings when the weather is nice, it's pretty great to have coffee out there. Maybe my least favorite room is the laundry room, but only because it's a catch-all and always needs decluttering.