Trends
Tips for Creating a Moody Bedroom
A moody and dramatic bedroom is a new trend for people looking for something unique. These are just a few tips to successfully give your room a dramatic makeover.
By Madeleine Rice
Sep 2023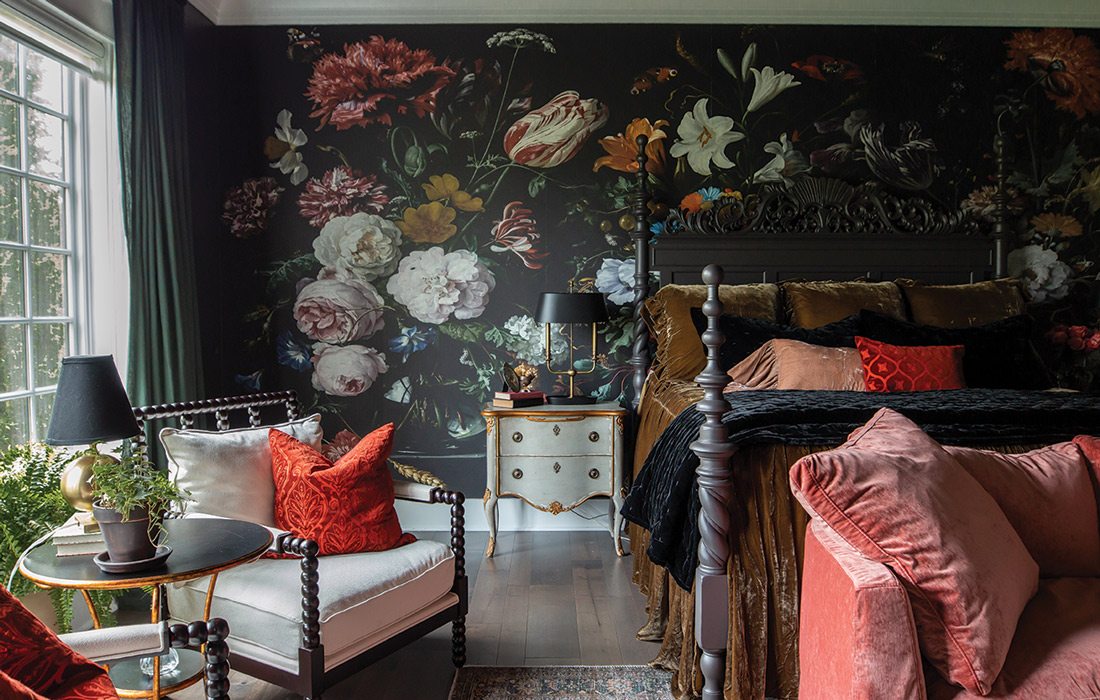 If you are looking to spice up your bedroom, the dramatic look is the way to go. Sara Fink with Fink Robbins Interiors gives tips and tricks on the perfect way to add drama to your bedroom. "What I love about a dramatic bedroom, especially this room, is that it feels more warm and cozy," says Fink.
Create a Dramatic Space
Everyone was on the same page throughout the process of creating the bedroom. According to Fink, the room originally was mostly white and gray. This made the room too bright and did not give it a relaxing feel. Fink had designed this client's bathroom a few years prior to designing their bedroom. The bathroom had canvases with rich colors, which was mostly the inspiration for the bedroom. From this, they decided to paint the walls black and took inspiration from other black bedrooms to successfully achieve their vision.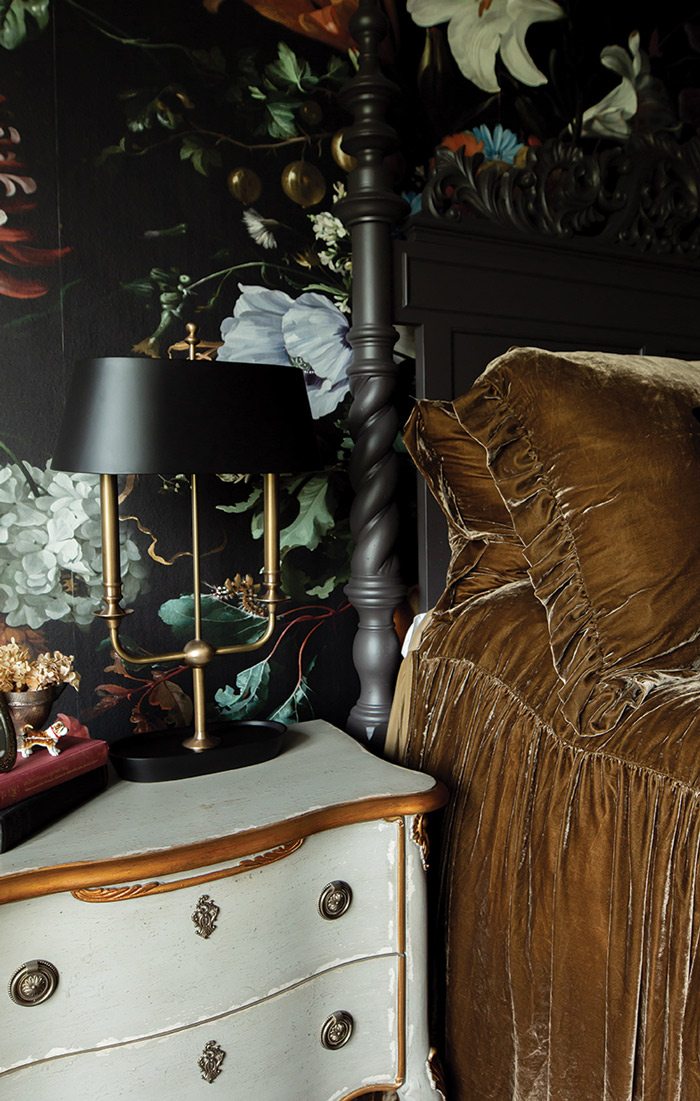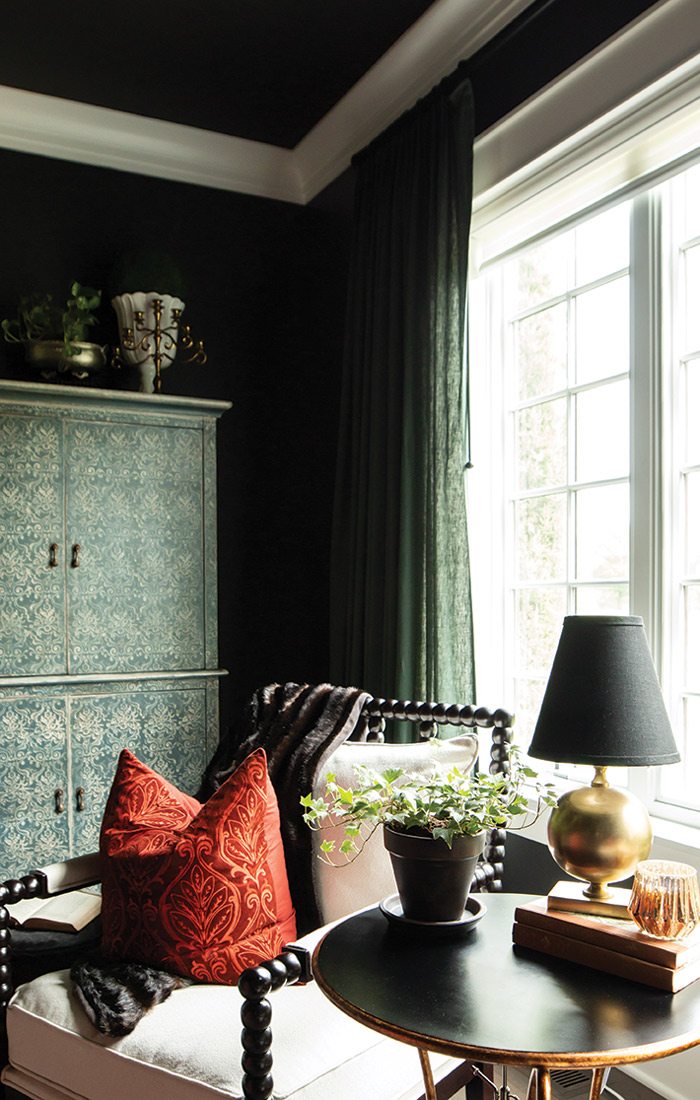 Photos courtesy Emily Lawrence Photography
Make the Room Cohesive
It is important to pick the right decorations and accents to match the wall colors. Fink used furniture that her client already had before and painted some of it. She replaced the bed, but kept the old headboard and painted it black. She also kept the same dresser but added gold hardware to complement the black. The floral wallpaper helped brighten up the room. Fink says she got the inspiration for the wallpaper from canvases in her client's bathroom.
Consider Color
Painting the walls black might sound scary to some. Fink says there are certain aspects to brighten up a dark room. Natural lighting is key to having enough light for darker walls. If you don't have enough natural light but still want a dramatic feel, plenty of artificial lighting works great. This room in particular has a white stone fireplace and white trim to accent the black and brighten up the room.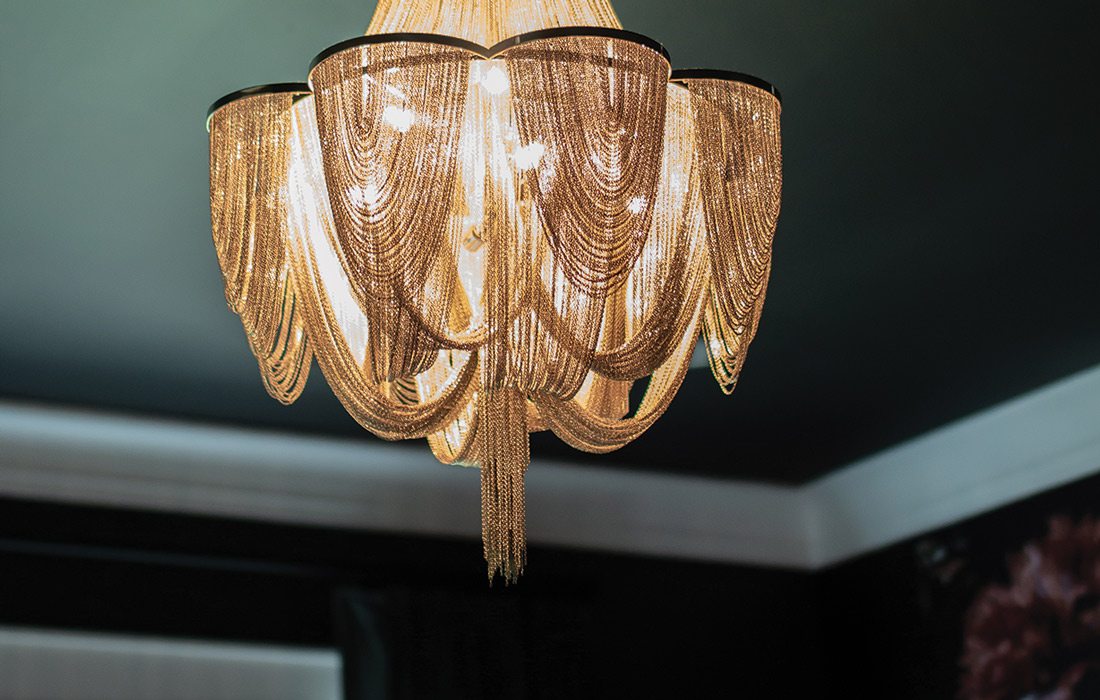 Additional Tips
The key to a dramatic bedroom is a warmer paint color, but only if the bedroom can handle it. Adding in some black or gold tones is great for people that just want a little touch of moody without changing their entire bedroom. If you can't splurge on many accessories, having larger pieces always helps the room feel less empty. A unique part of the bedroom that Fink added was live plants. She recommends this as another way to help brighten up the room.