Featured Homes
Homes of the Year 2020
Southwest Missouri builders, architects and designers sent us their most innovative and creative work for our annual 417 Homes of the Year contest. We're in awe of each of these impressive local homes, and we think you will be, too.
By Lillian Stone
Nov 2020
Every year, we invite local builders and architects to submit their most jaw-dropping builds and inventive renovation projects. And every year, we're floored by the creativity, engineering and sheer artfulness that goes into each home. Of course, to make everything fair and square, we asked out-of-market judges from the Home Builders Association of Greater Little Rock to take a look—and they were just as impressed as we were. From hidden media rooms and disappearing waterfalls to shuffleboard courts, mega hot tubs and creatively placed garage doors, you'll find that our 2020 Homes of the Year are nothing short of spectacular.
Current But Cozy
Category: $2 Million or More
Winning Team: Builder | Byron Weber of Weber Home & Land, LLC; Architect | Jason Thompson of J L Thompson Design Group; Interior Designer | Haden Long of Ellecor Design

Local pros collaborated on this prairie modern home, proving that sleek doesn't have to mean sterile.
According to Haden Long, owner and lead designer at Ellecor Design, prairie modern homes are a rarity in Springfield—but the style is becoming more common thanks to its warm, modern vibe. This project is no exception. Long worked closely with builder Bryon Weber and architect Jason Thompson to keep the space warm, but also impeccably modern. That required thinking outside of the box—for example, nixing stark white drywall, opting for wood on the ceiling instead of on the floors and opening up the main living areas so the space is more window than wall. After the home began to take shape, Long added lush rugs and richly upholstered furniture to create comfort. "All of the furniture is very comfortable, soft and liveable," Long says. "None of those modern chairs that look like pieces of art that nobody wants to sit on."
Those careful interior touches, combined with locally mined marble countertops from Phenix Marble Company, clean cabinets from Cabinet Concepts By Design and subtle tile from Unique Tile, place this home firmly in the modern category. But it's the hidden details, like the locally made walnut interior doors with hidden hinges from Jamerson Door, that make this modern industrial gem a true work of art.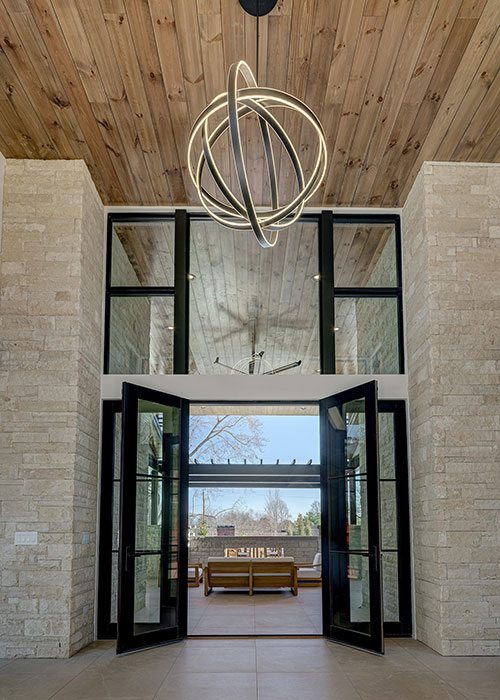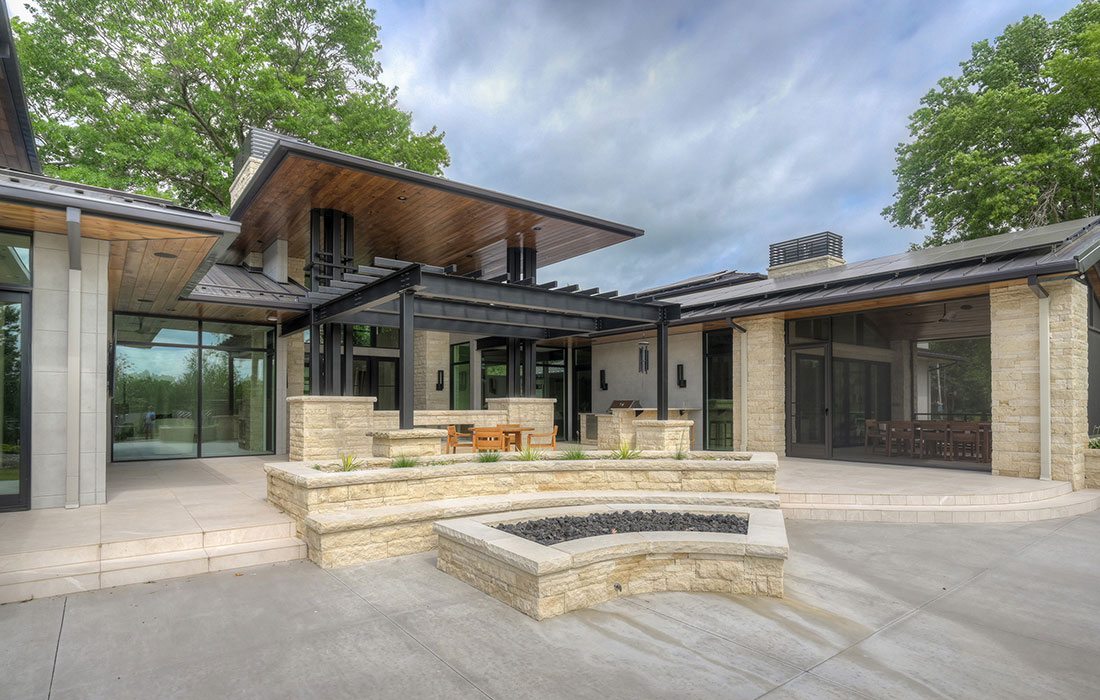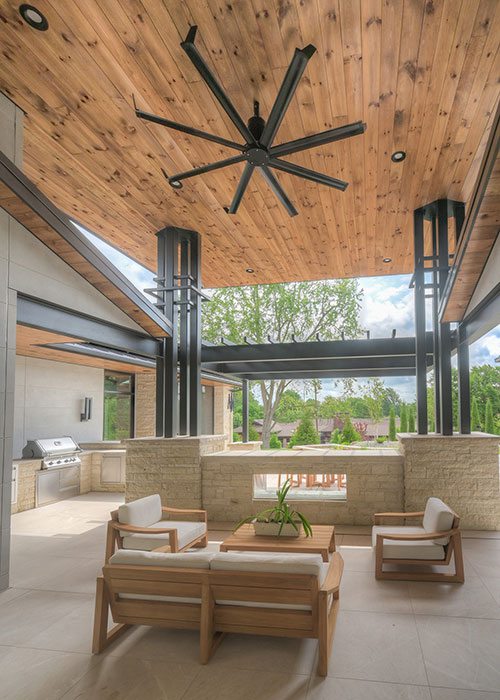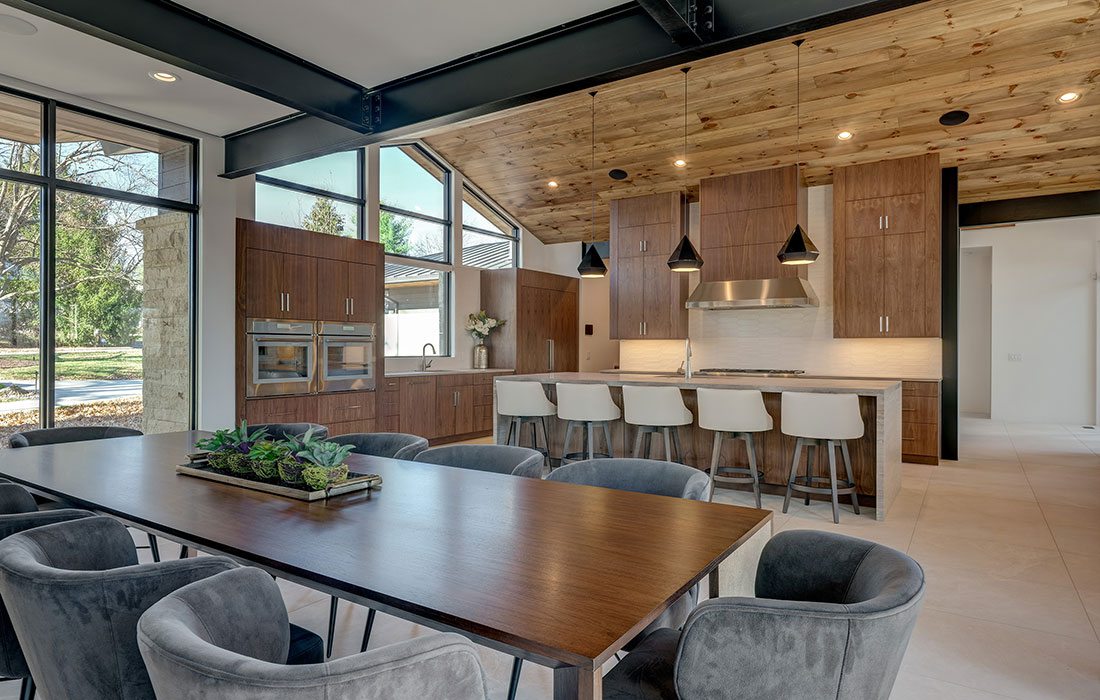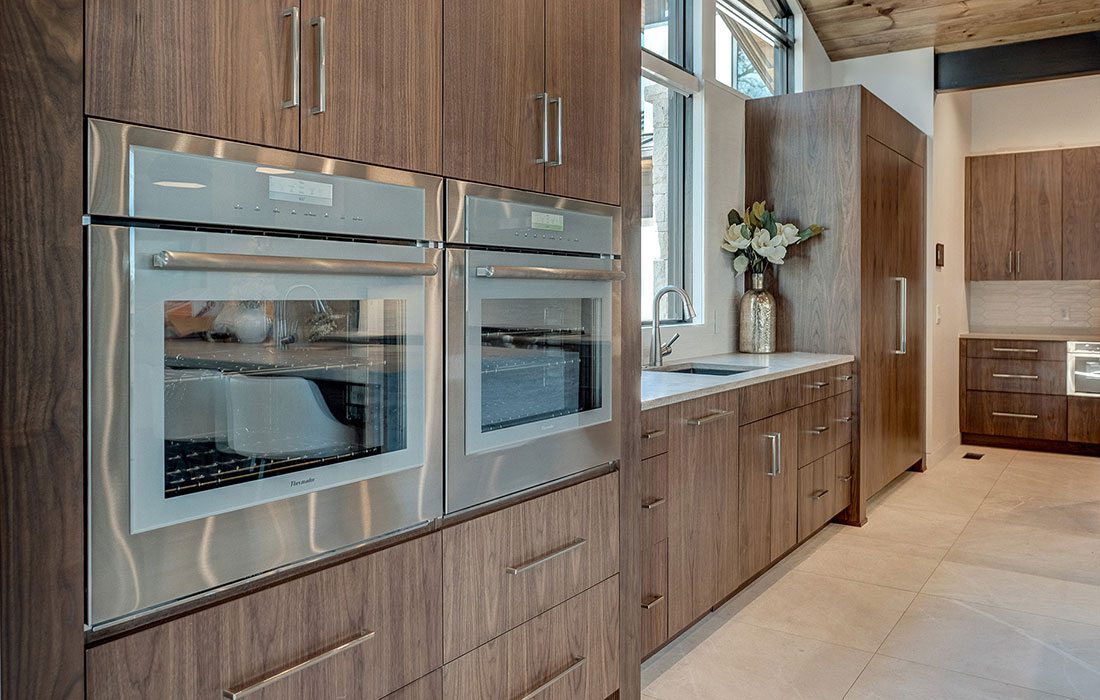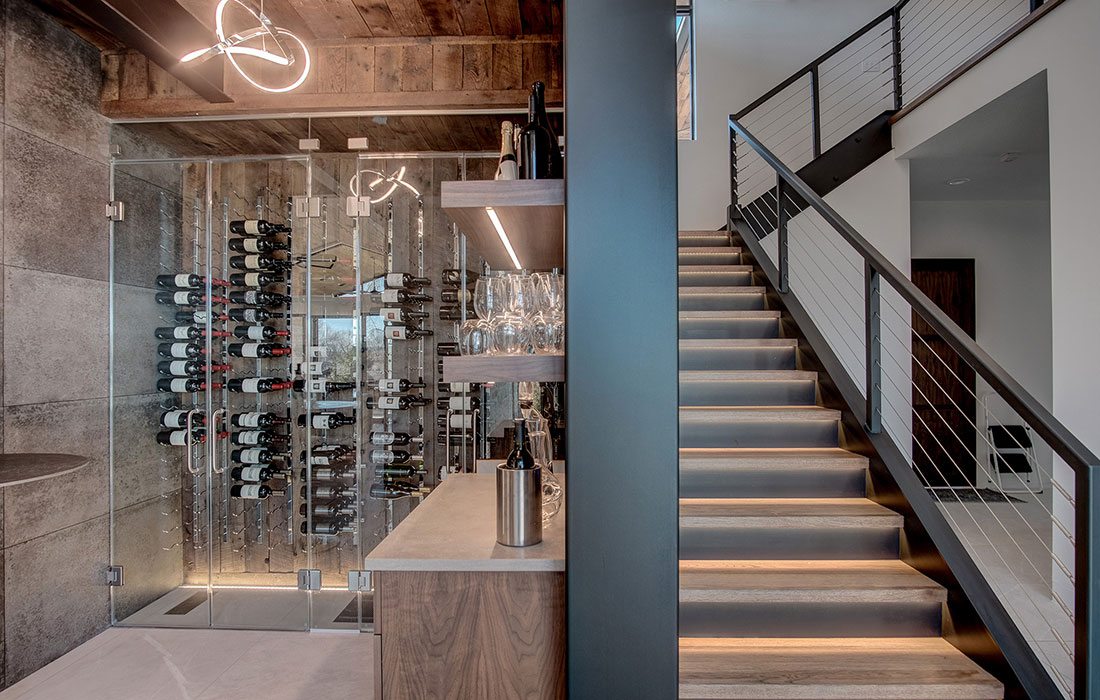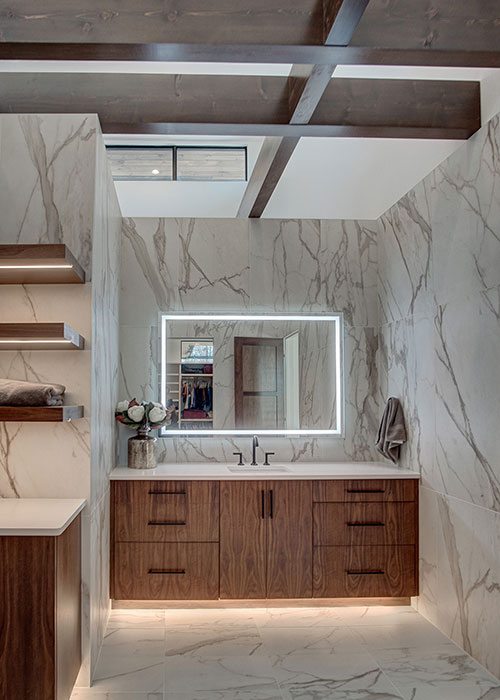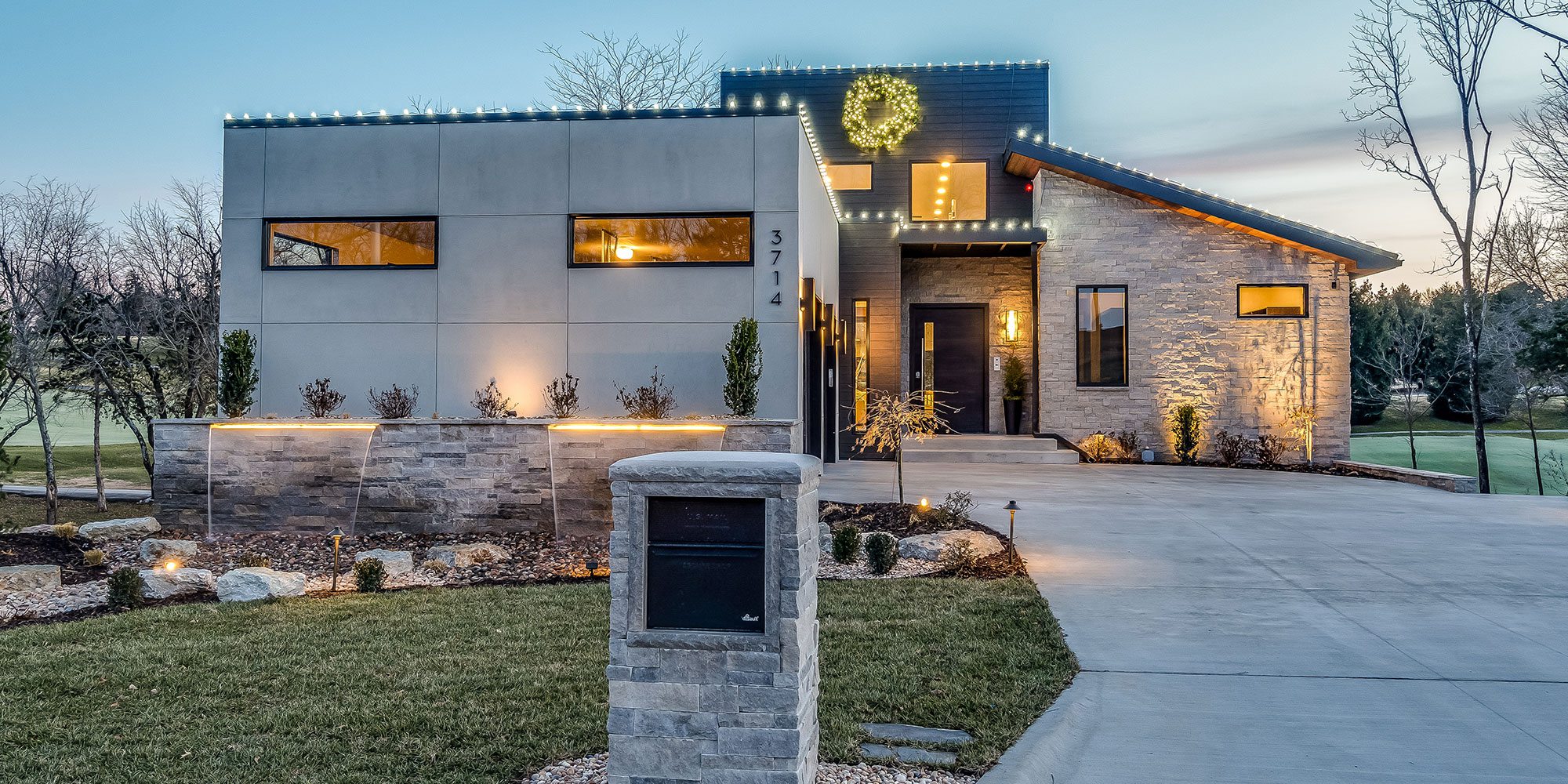 Host With the Most
Category: $1,000,000 to $1,999,999
Winning Team: Builder | Travis Miller of Travis Miller Homes; Architect | Dale Peer of Dale Peer Home Designs; Interior Designer | Lisa Clary of Kim Wood Design

Builder Travis Miller's client wanted an entertainment-friendly space that would wow guests—and that's exactly what he got.

For some homeowners, a stocked fridge barely scratches the surface when it comes to entertainment-friendly spaces. Enter Travis Miller's client, a Colorado transplant who wanted a space that combined the natural spirit of the Rockies with some truly jaw-dropping entertainment amenities. Behold: one of the most eye-popping party pads we've ever seen.
As guests enter the home, they'll encounter a disappearing waterfall; then, once inside, they're met with a wet bar almost immediately inside the front doorway. Inside, the home manages to feel both high-tech and homey, with straight lines, smooth walls and rich walnut accents. Pop downstairs and you'll find another entertainment space with arcade games and shuffleboard tables, plus a hidden media room paneled with reclaimed local barn wood and Colorado memorabilia. 
But the real star of the show is the outdoor area. To make your way outside, all you have to do is raise the automatic screen and slip through one of the massive glass sliders to open up the entire back of the house. There, you'll find an outdoor kitchen area that's undeniably better equipped than most indoor kitchens with a wall of stainless steel appliances, a sleek outdoor gas fireplace and a TV with a bar area and even a full-sized hot tub. Here's hoping our invitation is in the mail.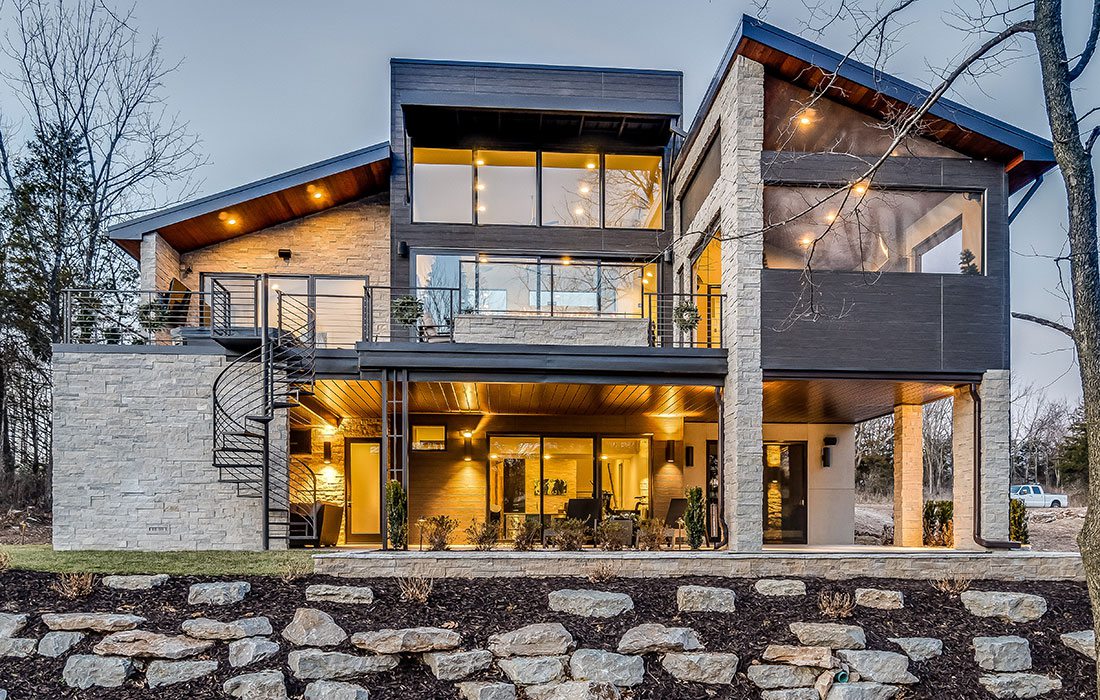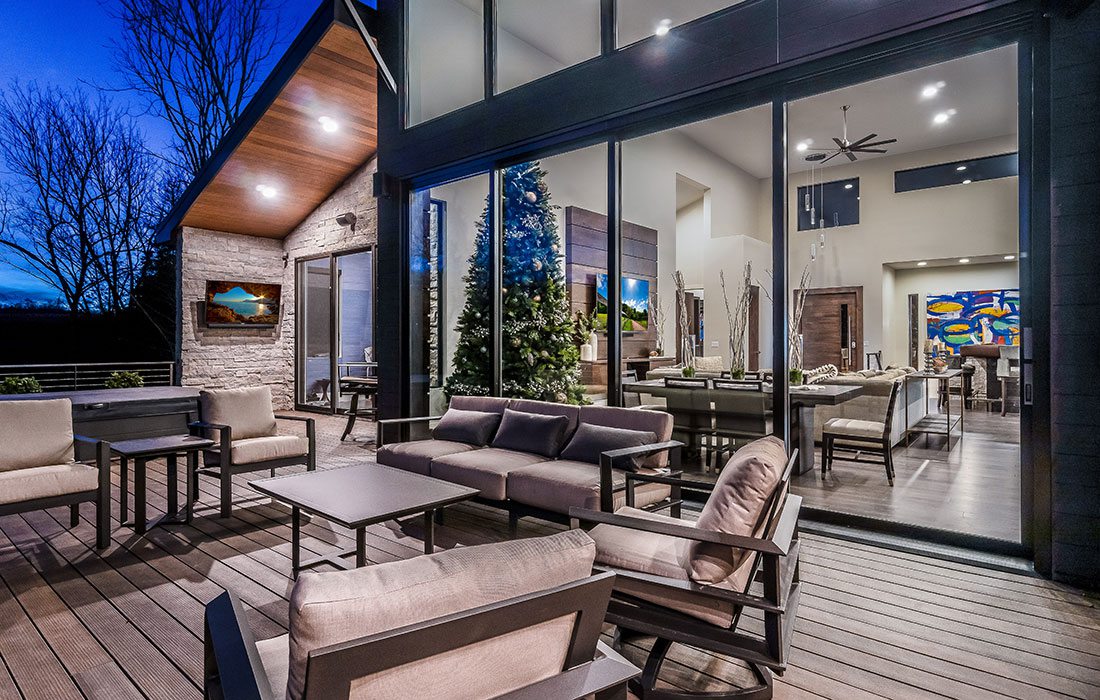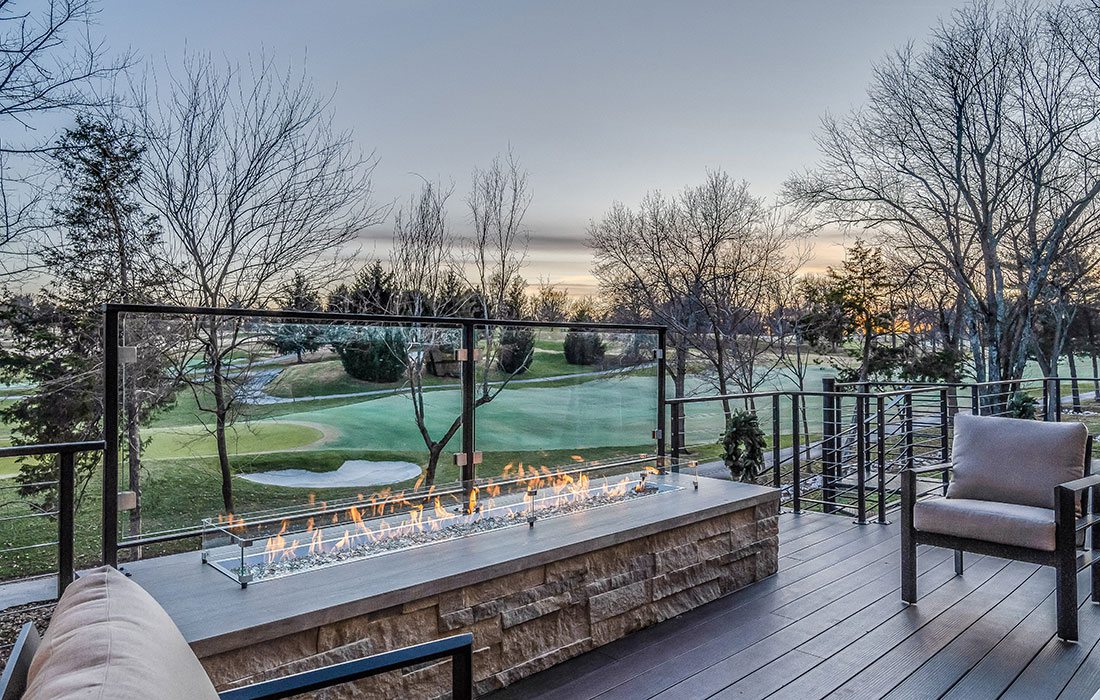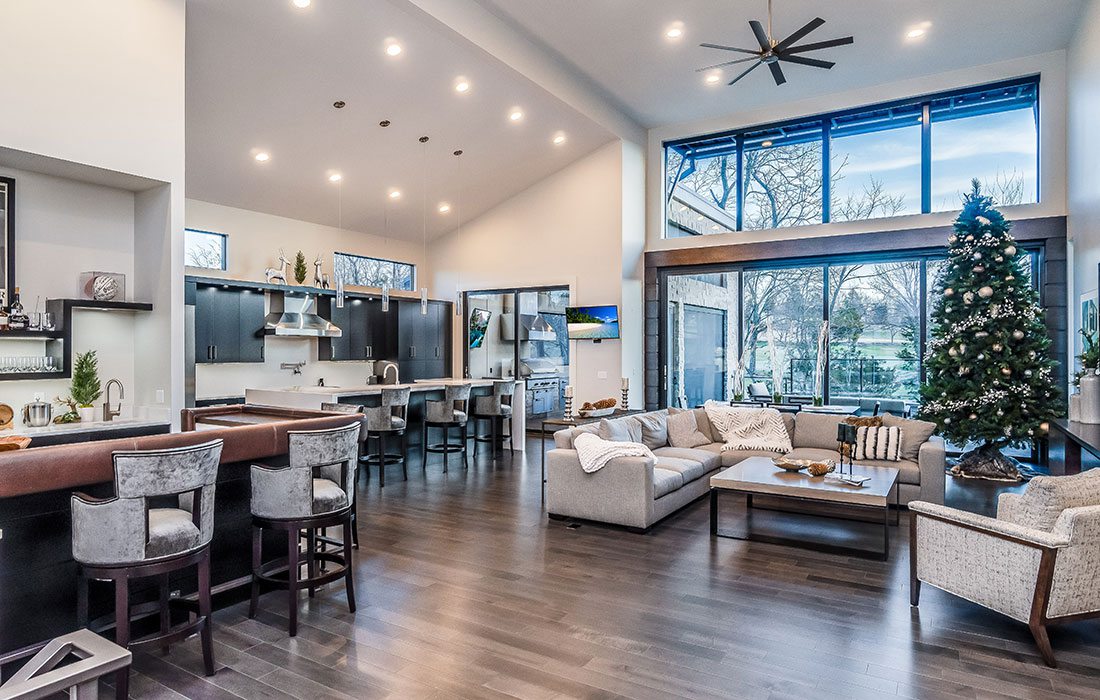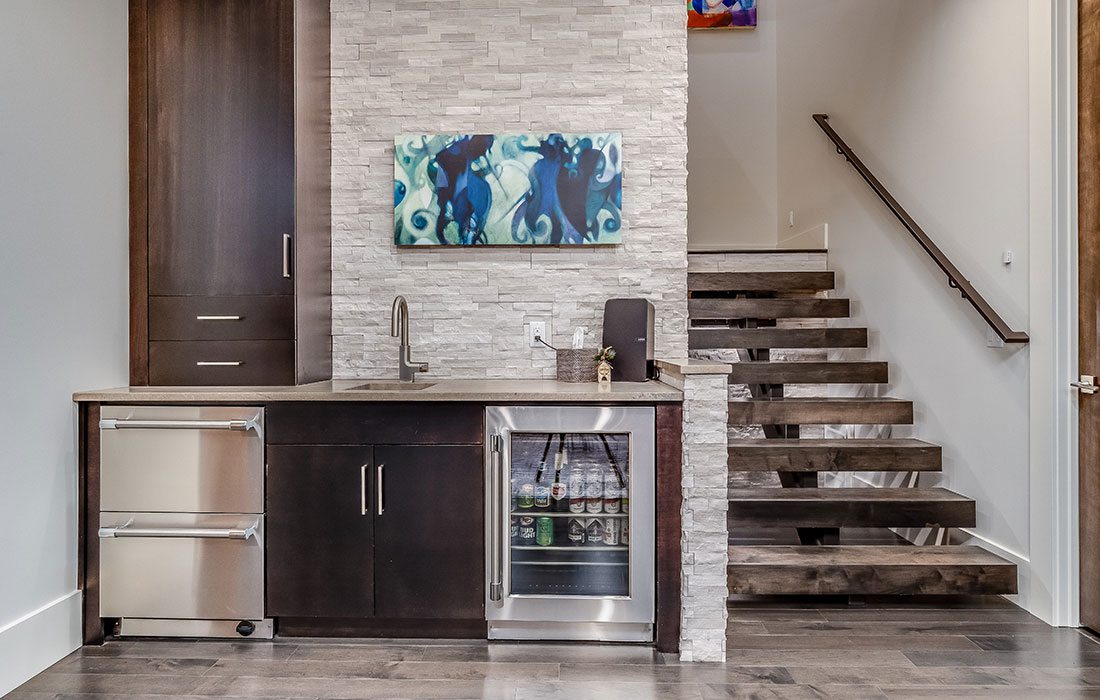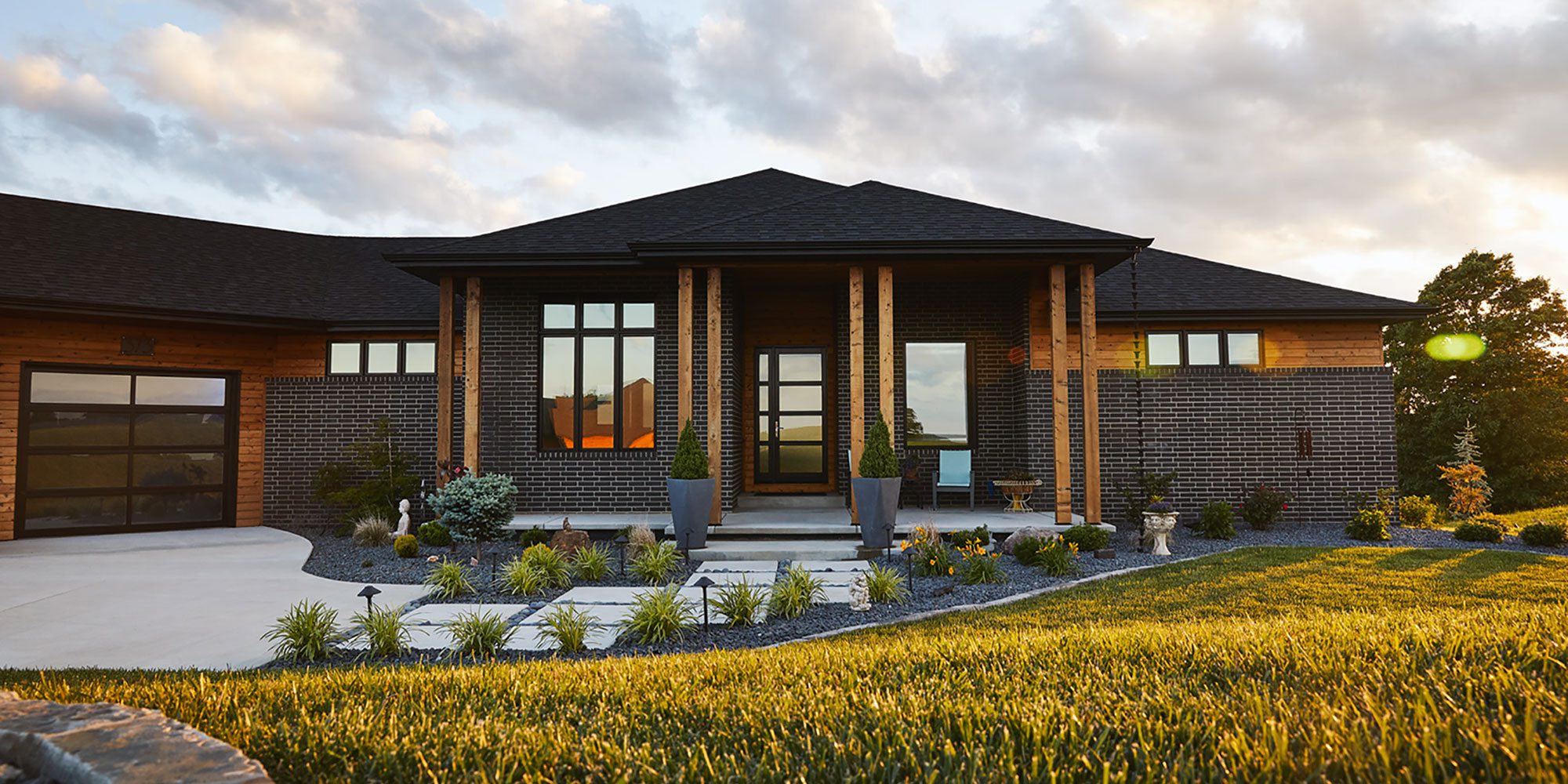 Stately in Saddlebrooke

Builder Jason Bekebrede worked with a discerning pair of homeowners to create a sleek, texture-focused home unlike anything the Saddlebrooke area has ever seen.
The Saddlebrooke area has certainly seen its fair share of rustic homes and luxury cottages. So when Jason Bekebrede consulted with one area couple on the industrial, soft modern build of their dreams, he knew the project was going to be something completely unique. Perhaps the biggest hurdle: creating a modern space that still felt comfortable and flexible, especially given the homeowners' collection of antiques.
Naturally, combining sleek interiors with heirloom antiques might intimidate some homeowners. But according to Nathan Taylor, the principal interior designer and co-founder of Obelisk Home, it can actually be a beautiful pairing. "The most important thing is letting each piece stand on its own," Taylor says. For example, allowing a dark antique dresser to be the only heavy wood piece in a room. The homeowners took Taylor's advice, creating a warm, entertainment-friendly space that's light on ornamental elements but heavy on natural textures like stone and wood. Of course, the home also has its entertainment-friendly quirks. The basement is equipped with a wet bar and an entertainment space complete with a wine room and shuffleboard court. Overall, it's the perfect space to sit back, relax and enjoy Saddlebrooke's unparalleled views of the Ozark Mountains.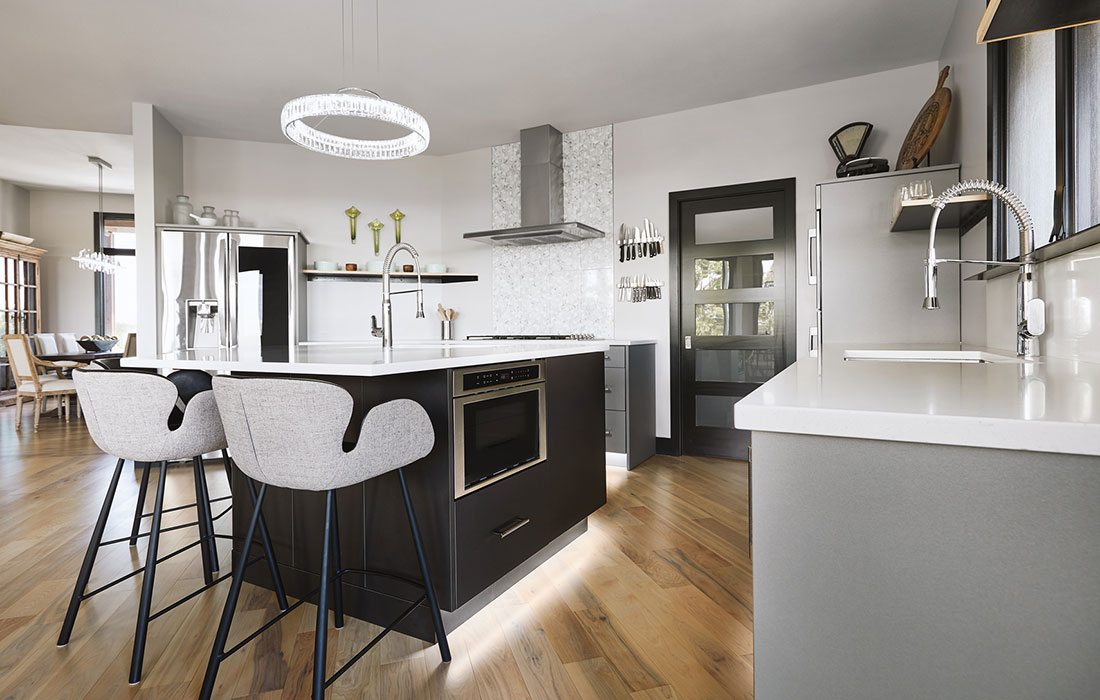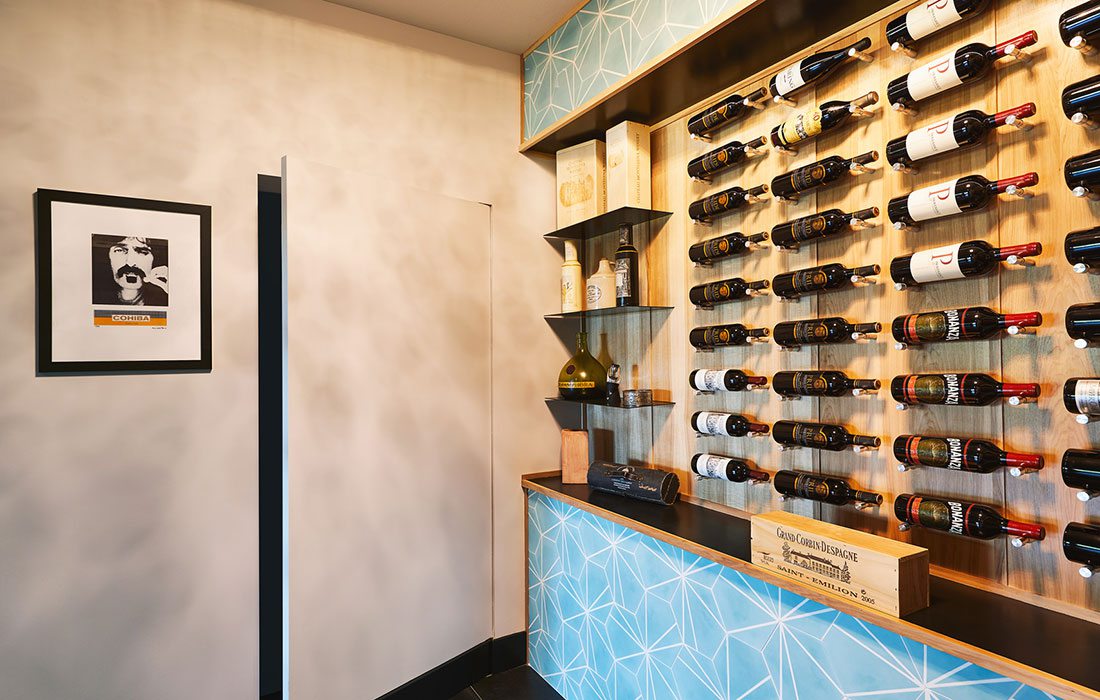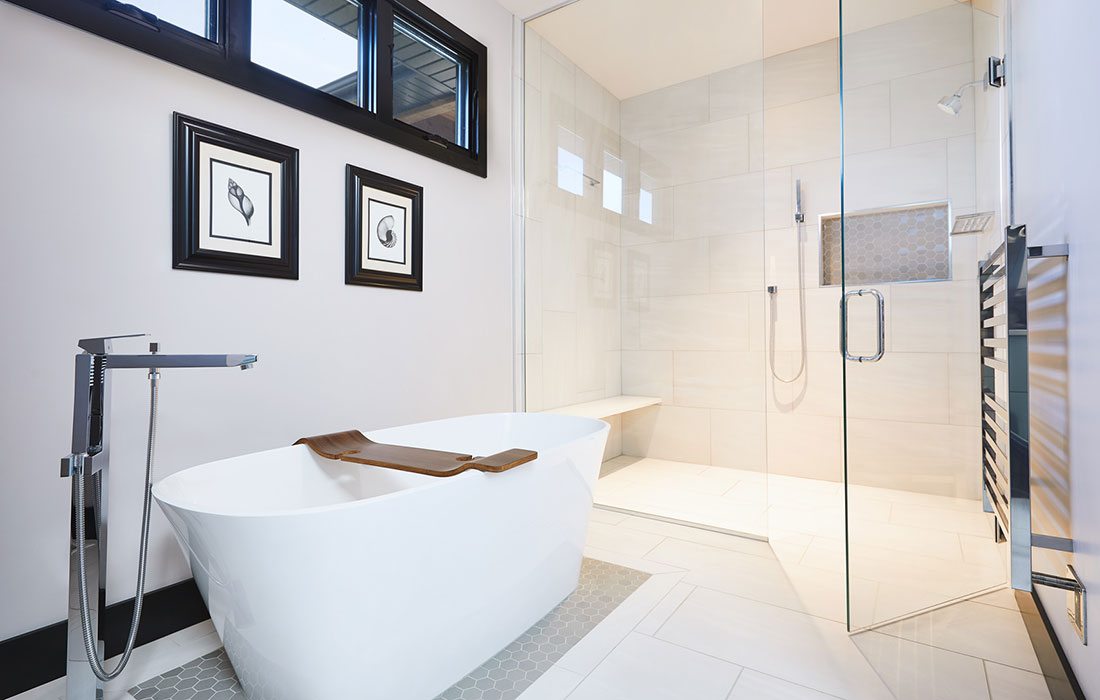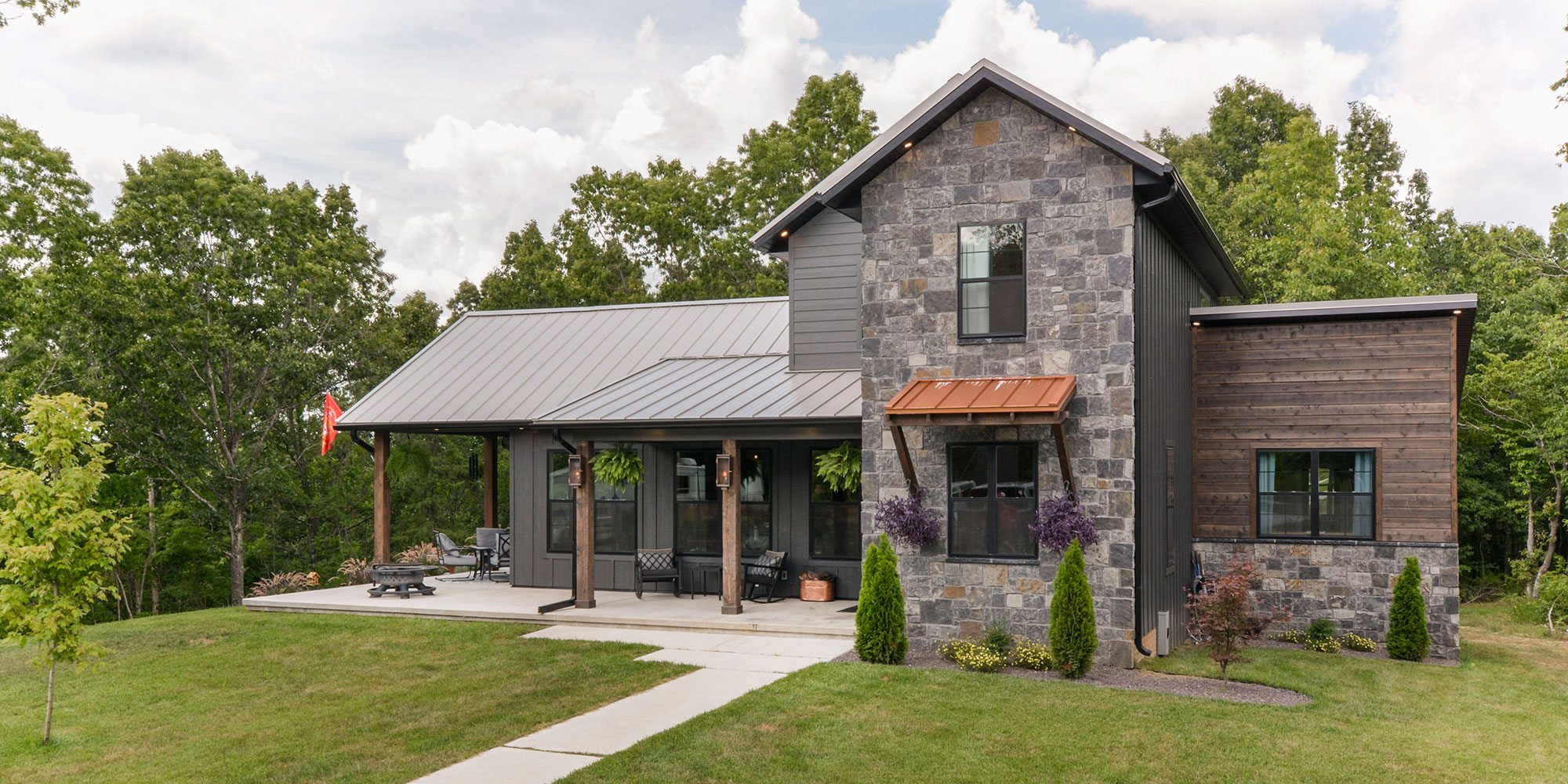 The Illumination Project
Category: Less than $500,000
Winning Team: Builder and Interior Designer | Justin Skiles of Bella Designed Homes; Architect | Dale Peer of Dale Peer Home Designs

Builder Justin Skiles had two goals with this project: find creative ways to let the light in, and help the homeowner carry out a heartwarming family legacy.
When builder Justin Skiles was hired to build a local family's new home, he knew there was one element he absolutely had to include: a 9-foot dining table. According to Skiles, the table was a homage to the homeowner's carpenter father, who hoped that his son would carry on his legacy of bringing the family together. The request might seem a bit unusual, but Skiles says that it actually fueled his inspiration as he designed the rest of the home as a family gathering place.
"This house was really about [my client's] dad and his family," Skiles says. As another example, he points to an oak handrail he constructed for the home from locally sourced lumber. "I felt like that handrail was something that [my client's] dad would have wanted to build," Skiles says. "If something seemed difficult, he was the kind of guy who'd say, 'Well, let's try to do it anyway.'"
That same attitude applies to the home's name: The Illumination Project. Skiles worked with the homeowner to design a bright, energy-filled home without being bogged down by traditional fixtures. Now, the homeowner and his family spend their days basking in natural light courtesy of well-placed windows, light-filled sheetrock and even a built-in garage-style door in the kitchen.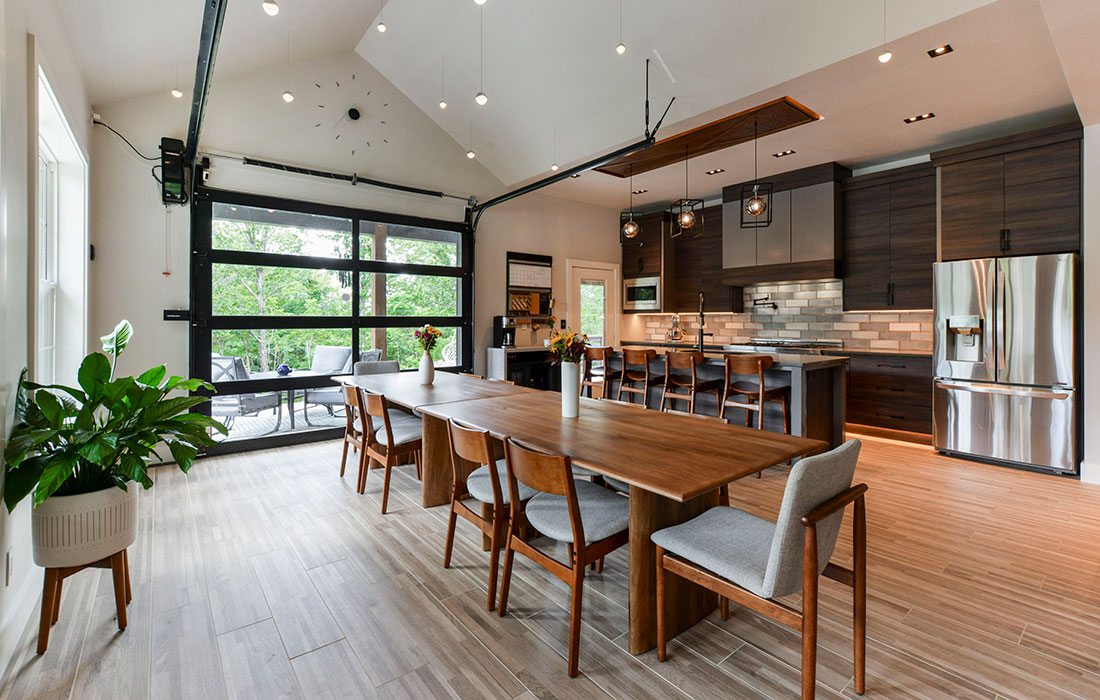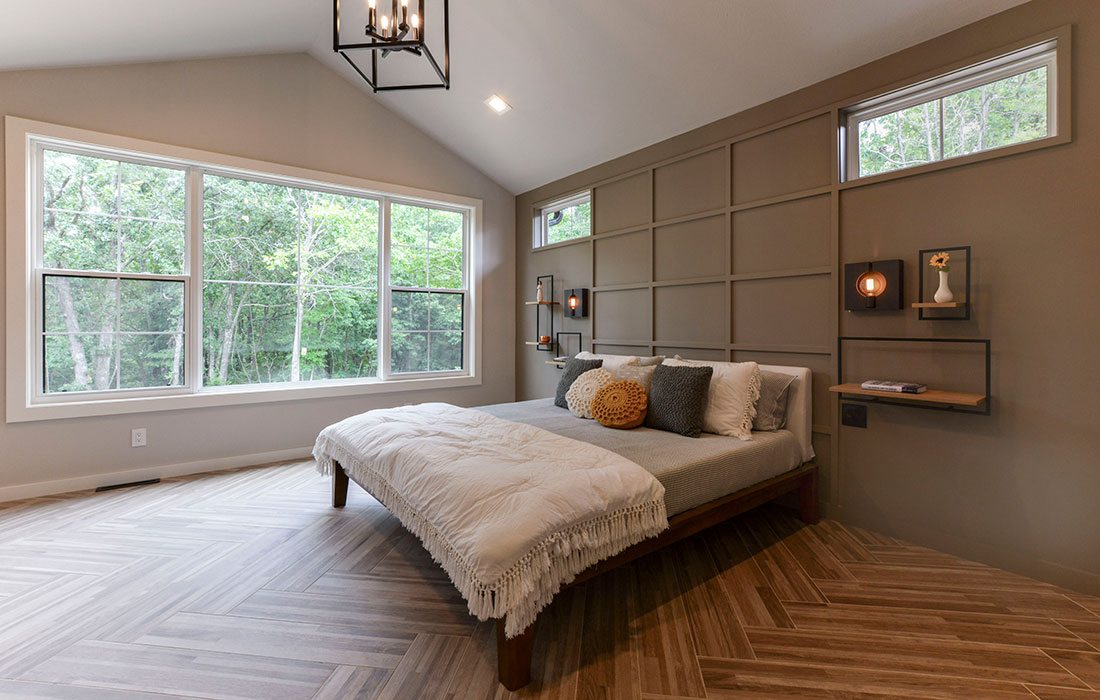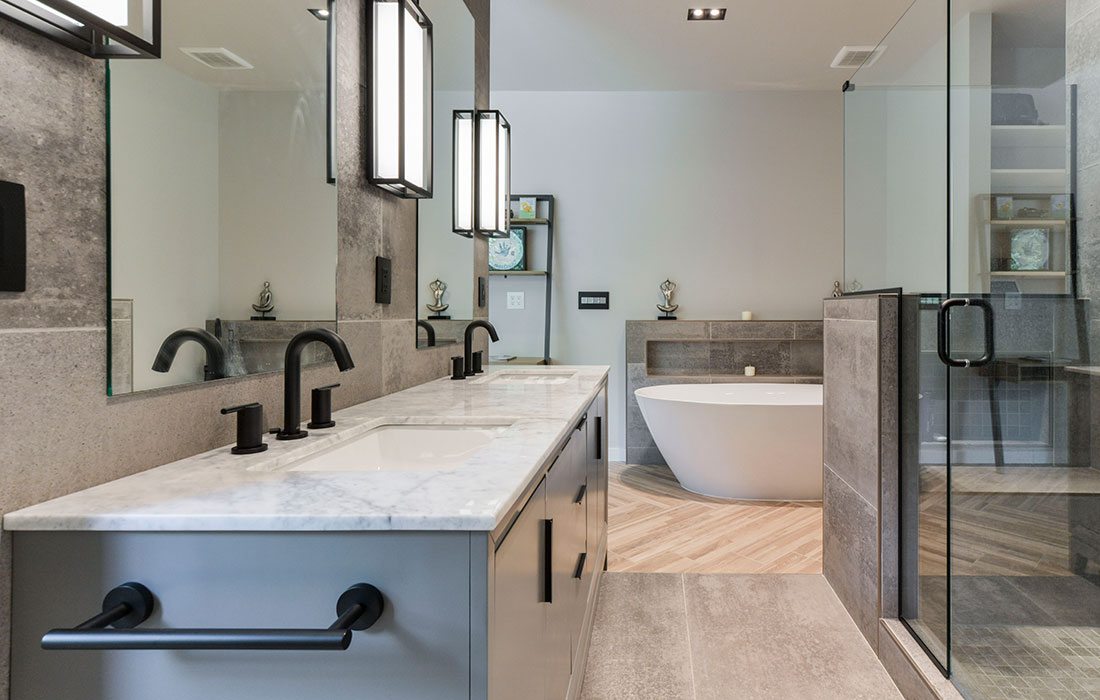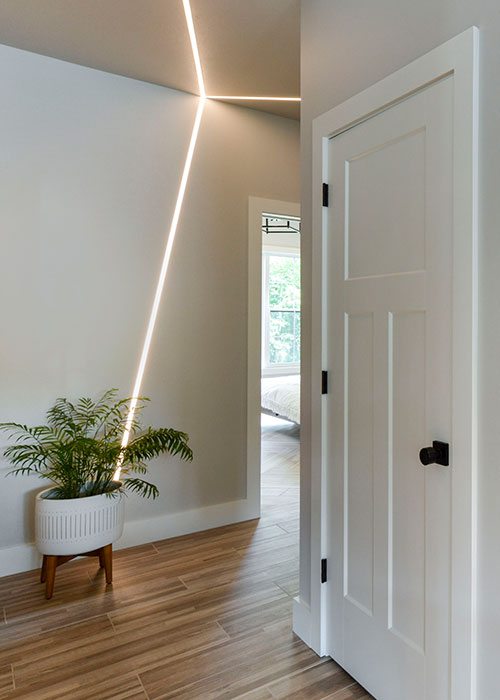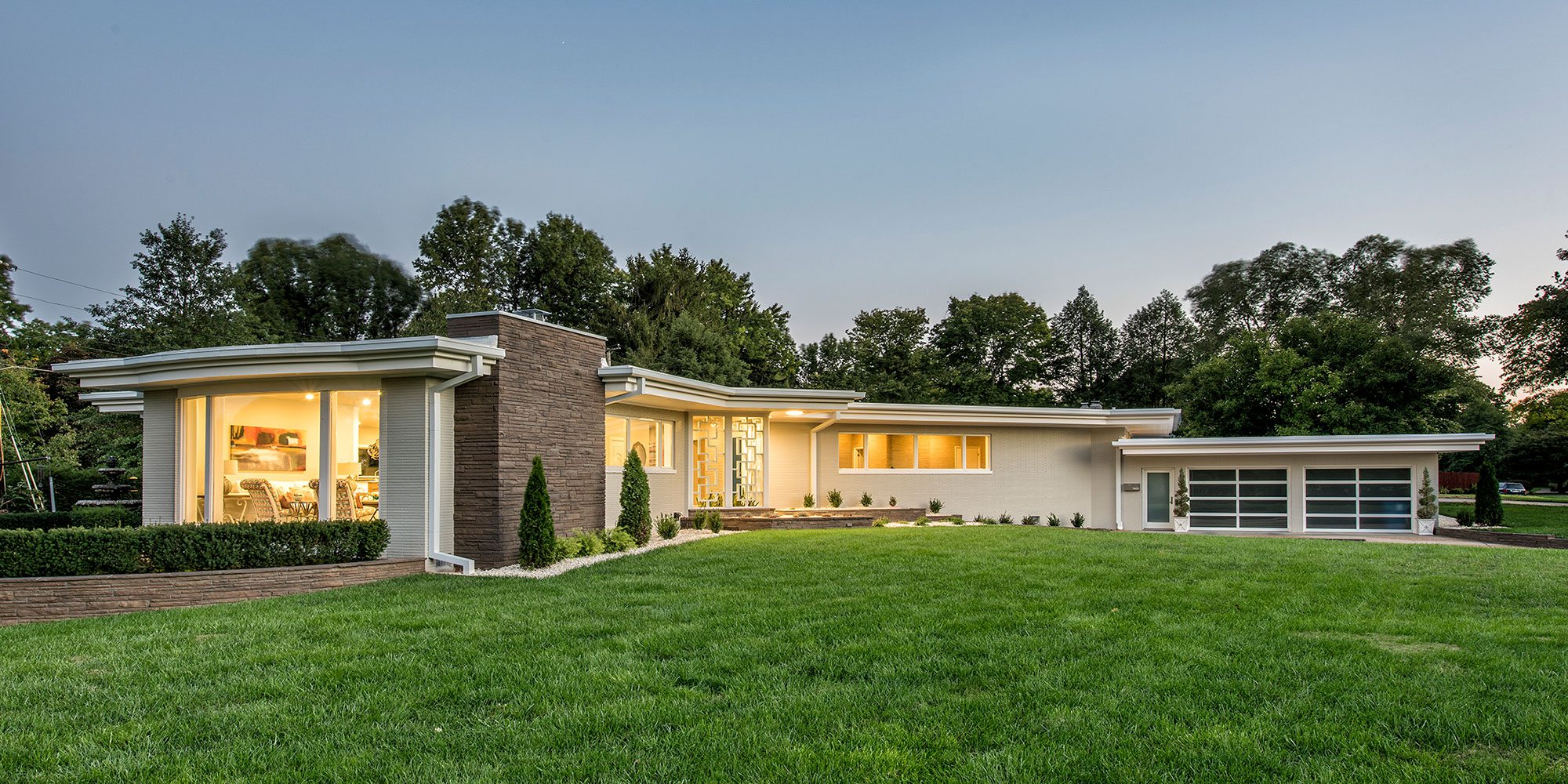 Mid-Century Mastery
Category: Best Renovation/Restoration
Winning Team: Builder | Travis Miller of Travis Miller Homes; Interior Designer | John Warren of One of a Kind
(Editor's note: John Warren has since passed away.)
Area design experts worked together to inject new life into this untouched Phelps Grove treasure.
Springfield natives may recognize the mid-century charmer just a quick jaunt from Phelps Grove Park. But while the home's exterior was impeccably kept, the interior remained completely untouched for more than half a century—that is, until Travis Miller's client moved in. "My client had a vision of modernizing the home while keeping most of the original design," Miller says. But how do you renovate an untouched home without torpedoing its character? According to Miller, it's all about the details. "We kept all of the original doors and the elaborate curved trim," he says, mentioning that they upgraded the outdoor entertainment area and added a wet bar as well.
Miller adds that he couldn't have restored this Springfield treasure without the help of another Springfield treasure: The home was interior designer John "Greenhaw" Warren's final project before he passed away, and the homeowner was one of Warren's dearest friends. "John took something old and truly turned it into something new while guiding the client throughout the process," wrote the homeowner in an email statement alongside One of a Kind co-owner Brad Warren. "The attention he paid to all the details makes this project one of a kind. Not only did John help make the process smooth, but his entire team pitched in and made the process exciting."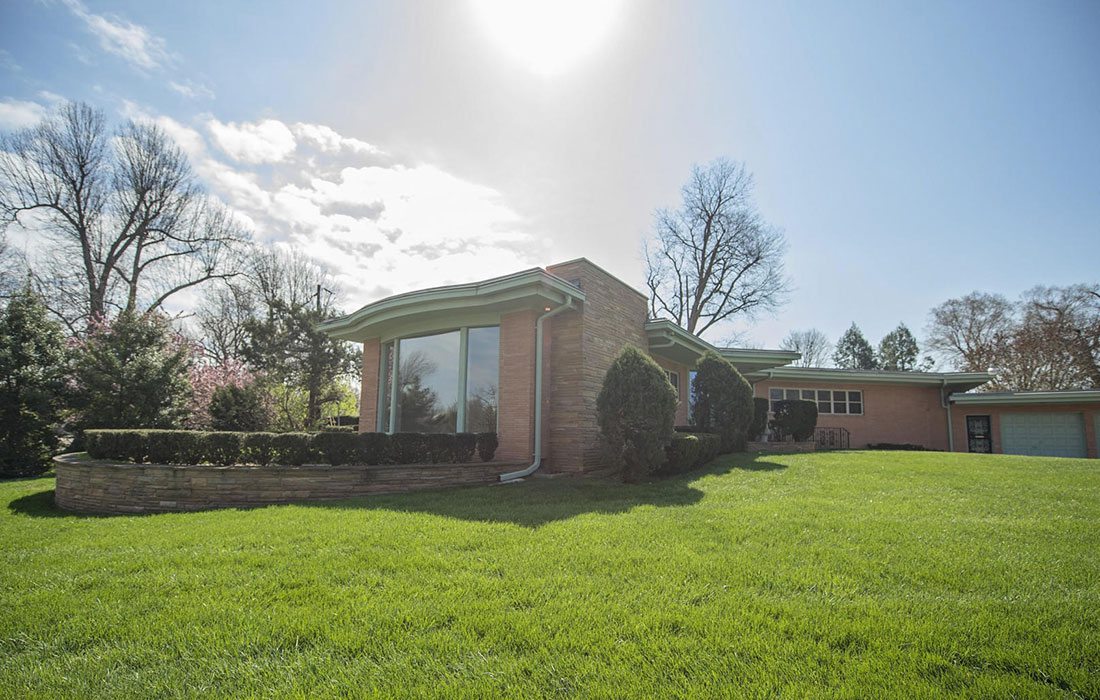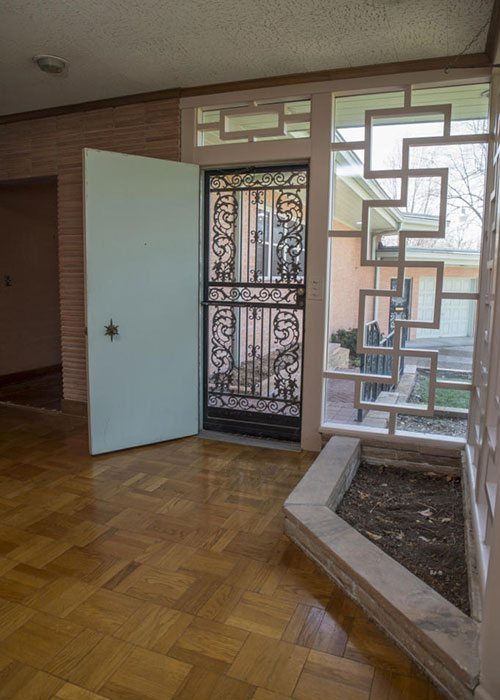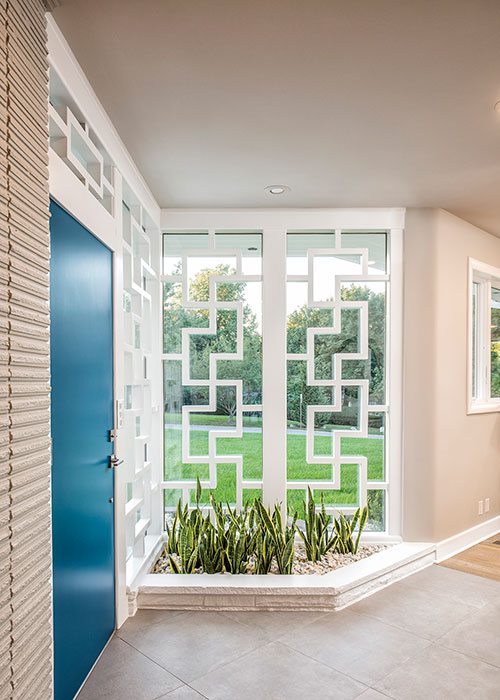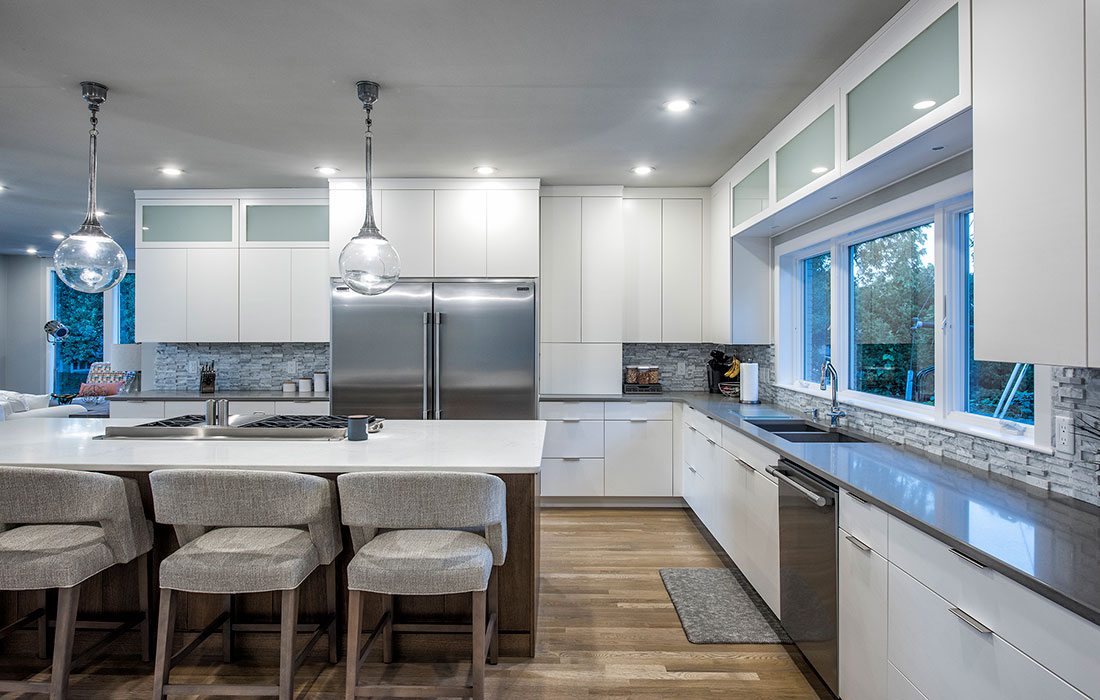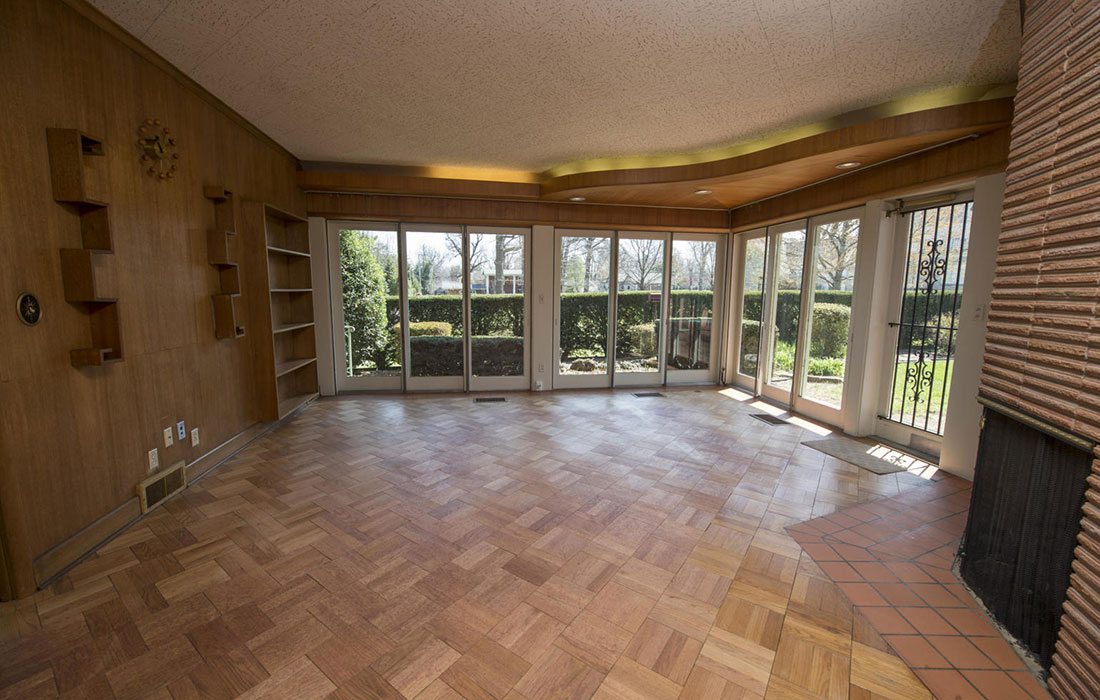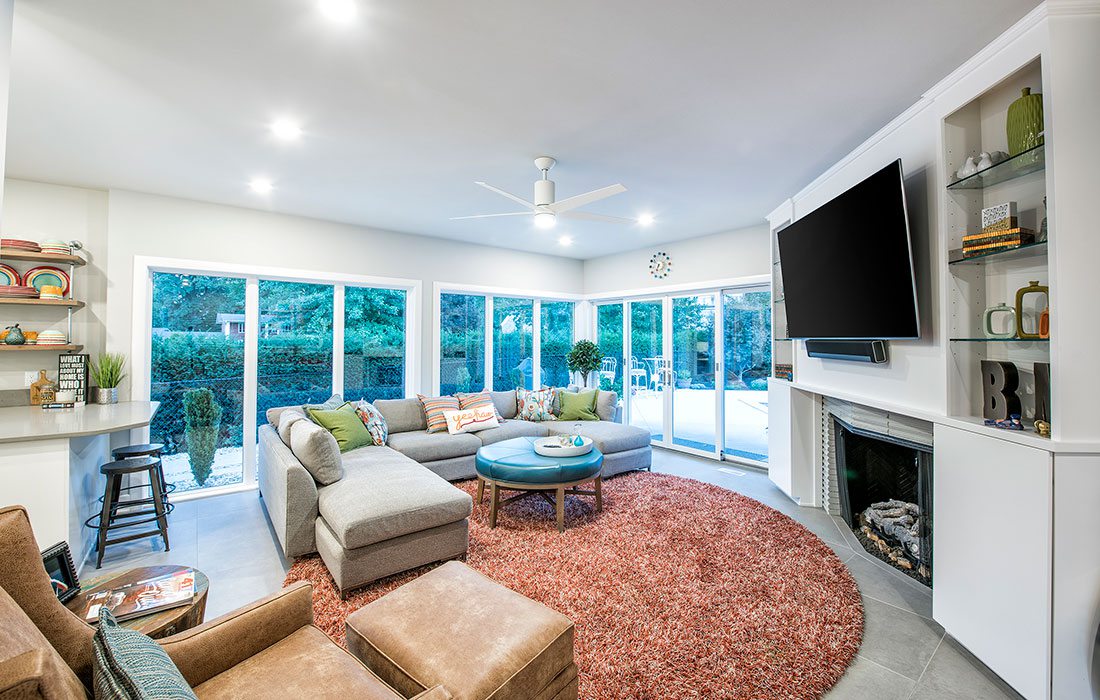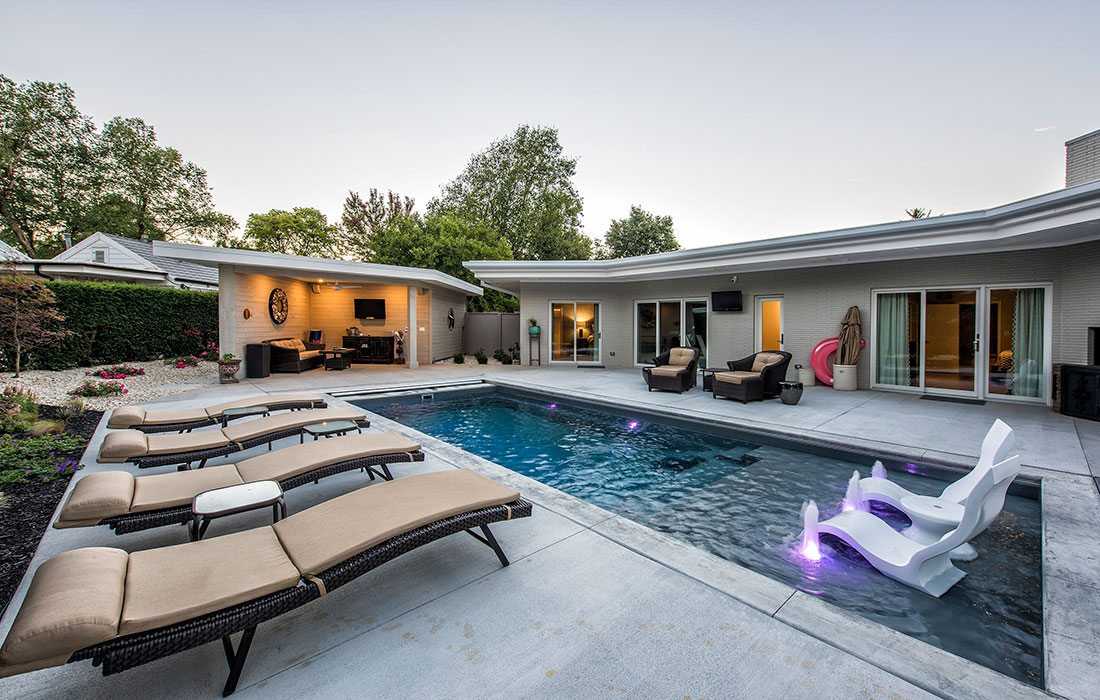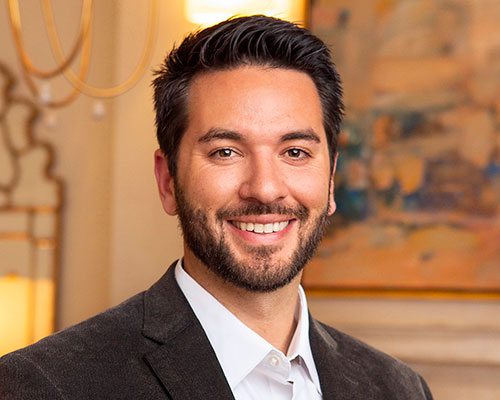 ZACK DEYMAZ
The first of our five judges is Zack DeYmaz. DeYmaz is the president of Graham Smith Construction based in Little Rock, Arkansas. He has been working with Graham Smith and guiding clients through the homebuilding process since 2011.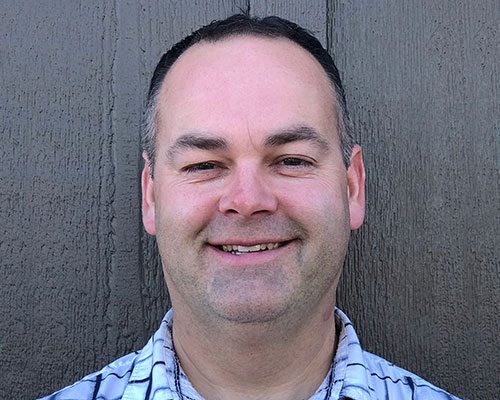 KEVIN WILLIS
Arkansas native Kevin Willis has been in the security industry for more than 25 years. Growing up, his carpenter father taught him the tricks of the trade—so it makes sense that construction is a lifelong passion. He proudly works at Old Arkansas Alarm Co, a certified Service-Disabled Veteran-Owned small business.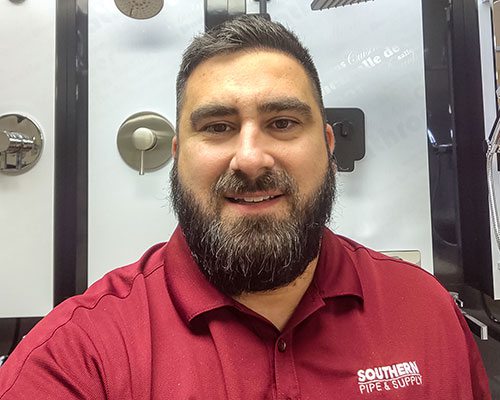 ERIC A. KITCHENS
Eric A. Kitchens is a regional showroom manager for Southern Pipe & Supply Co., Inc. He's been in the industry for 20 years specializing selecting plumbing fixtures to meet client needs. High-profile clients include nationally, musicians, recognized designers and major league baseball and football players.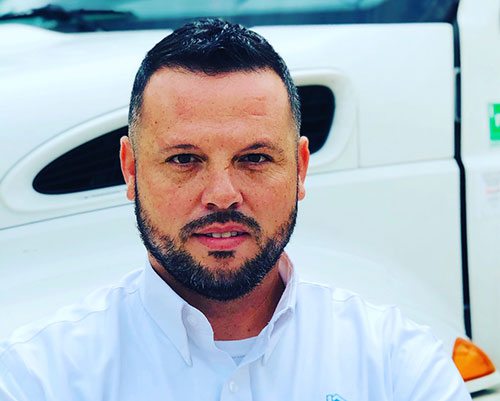 JOEY ABEYTA
Joey Abeyta is the branch manager at Lansing Building Products in Little Rock, Arkansas. In 2009, he obtained his BBA in business management at Southern Arkansas University in Magnolia, Arkansas—a major step for a disabled Army veteran like Abeyta. In 2017, he obtained his MBA from CalUniversity.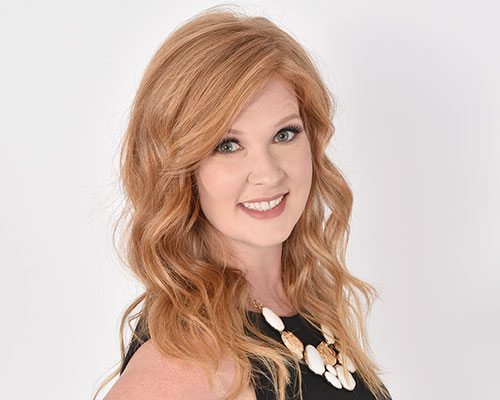 TONYA PERKINS
Tonya Perkins has been a licensed realtor since September of 2011, when she kicked off her long legacy as an award-winning, multi-million-dollar-producing real estate agent. A native of Central Arkansas, Perkins has lived in the Jacksonville/Cabot area of the state for the majority of her life.
HOMEBUILDING TIPS FROM SWMO PROS
Jason Bekebrede on softening the clean lines of modern homes: "With [the Stately in Saddlebrooke] project, we opted for a light hickory floor. It has enough wood grain to give off a softer feel. We also made sure to encase the steel posts inside and outside of the home in a warm wood. That gives the cool, modern feel but also connects the home to the soft, natural feel of the wood."
Byron Weber on the challenges of building a modern home: "Believe it or not, modern homes can sometimes be the most difficult to build. That's because there are a lot of very precise structural elements to take into consideration—things like big panels of glass, exposed materials like steel and wide, expansive open spaces. You have to very carefully manage the margins of each space. Proper alignment is critical, and it's easy to tell if it's off even a little bit. A builder who's very experienced with modern homes is your best bet.
Nathan Taylor on incorporating antiques into an ultra-modern space: "The most important thing is letting each piece stand on its own and not make it feel like it's part of everything else, each piece keeps its individuality. For example, if you have a brown antique dresser, it can be the only thing that's brown and everything else can be totally contrasting with it."
Haden Long on creating seamless transitions between outdoor and indoor spaces: "The biggest thing is the materials. You have to make them as maintenance-free as possible. For example, with [the Current But Cozy] project we went with an all-tile floor, which allowed us to have a clean transition from the indoor spaces to the outdoors. Of course, when you have a hard surface like on the floor, it might not be as warm and soft as wood—but it is more durable. That's why we added some warmth by using wood on the ceiling instead of the floor."

Now that you've had the chance to check out 2020's Homes of the Year, we're giving you an inside look into the details behind the projects. Here's a selection of the companies that were involved and that can help you make your home magazine-worthy too!