Outdoor Spaces
Inside Jonathan and Audrey Garards' Park-Like Backyard Paradise
Between an outdoor living space complete with pizza oven and TV to a pool and an elaborate vegetable garden, this backyard has something for everyone.
By Tessa Cooper
Mar 2021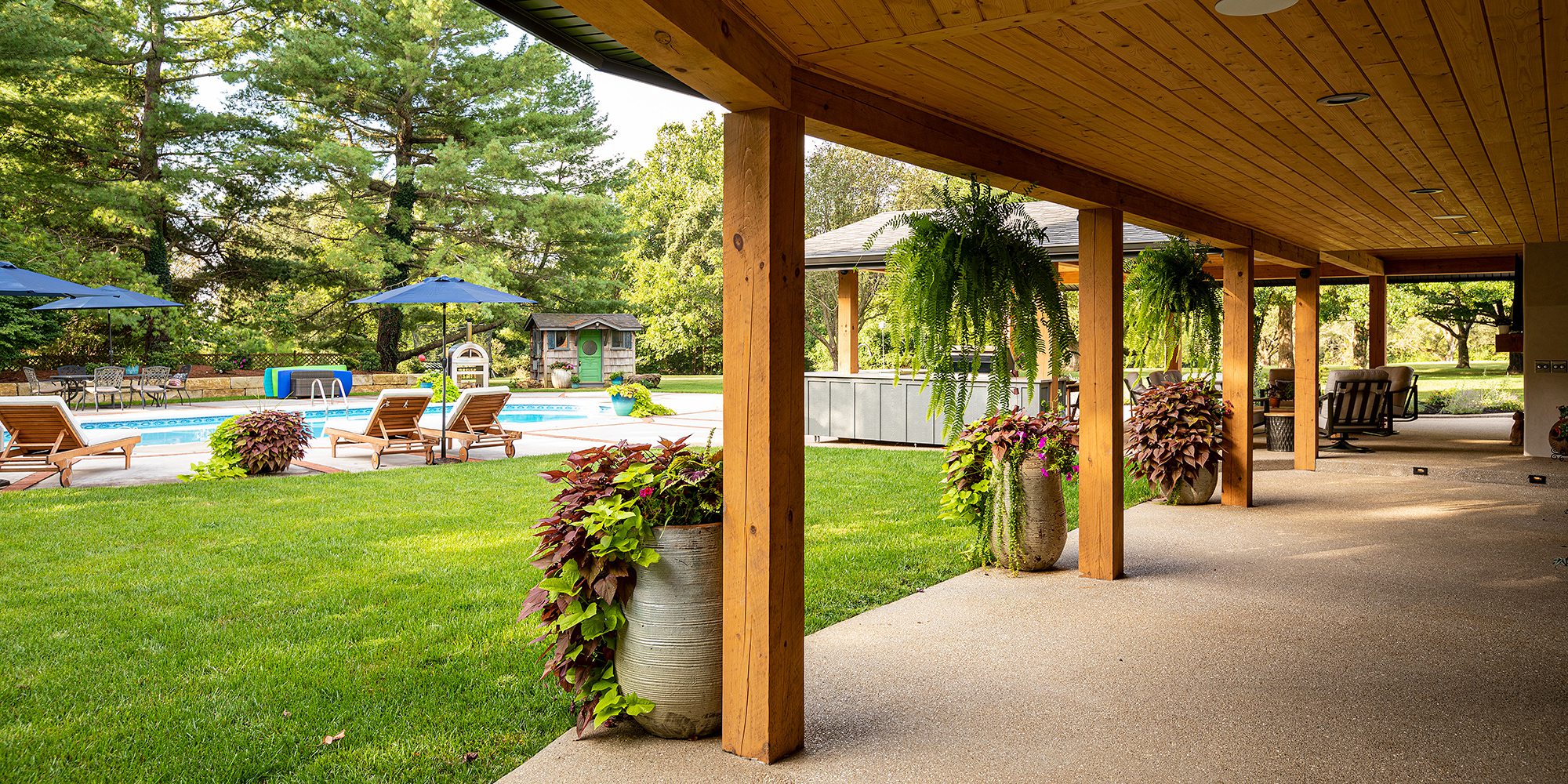 It was the surrounding landscape that first drew Jonathan and Audrey Garard to their current home a year and a half ago. "When we started this remodel project, it wasn't about the house," Audrey says. "It was about the property and the land, space and big trees. We bought it for that and then we figured out how to make the house work."
And they did make the house work, but they also enhanced the backyard significantly. They cleaned up overgrown trees that blocked the view of the pool from the house, extended the roofline to nearly meet the pool, and lit the open green space and trees with layers of stringed lights. 
According to Jonathan, they have the original homeowners to thank for the home's park-like setting. In 1957, there wasn't a single tree on this property. The former owners fell in love with specific trees they saw on their travels and curated their own little forest accordingly. "The magnificent trees frame the entire space," Jonathan says. "They planted so many unique different species on this property."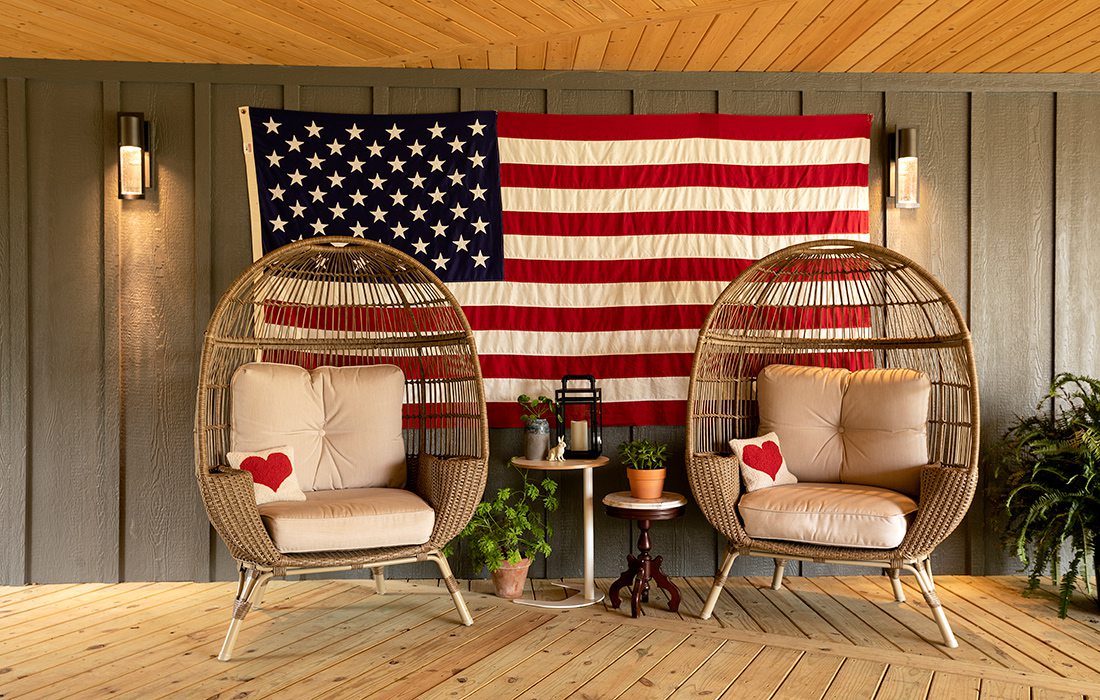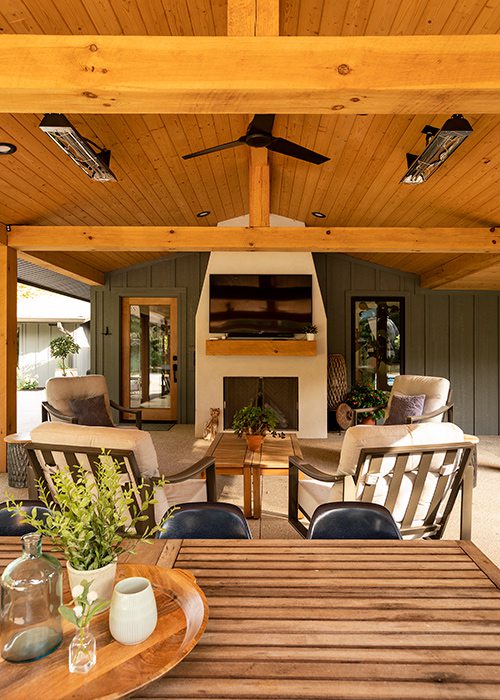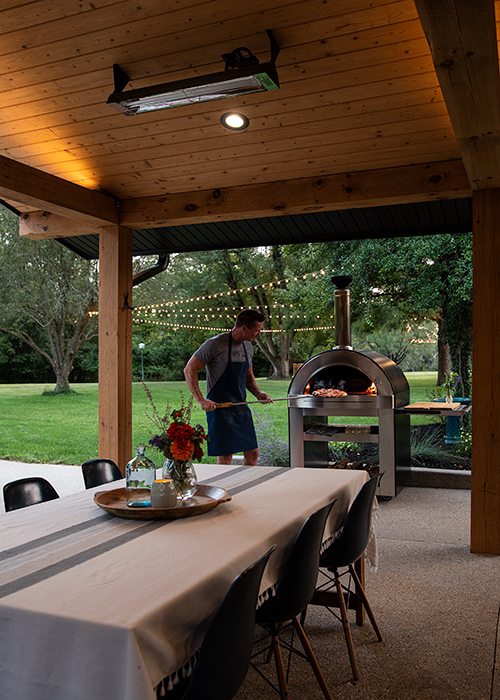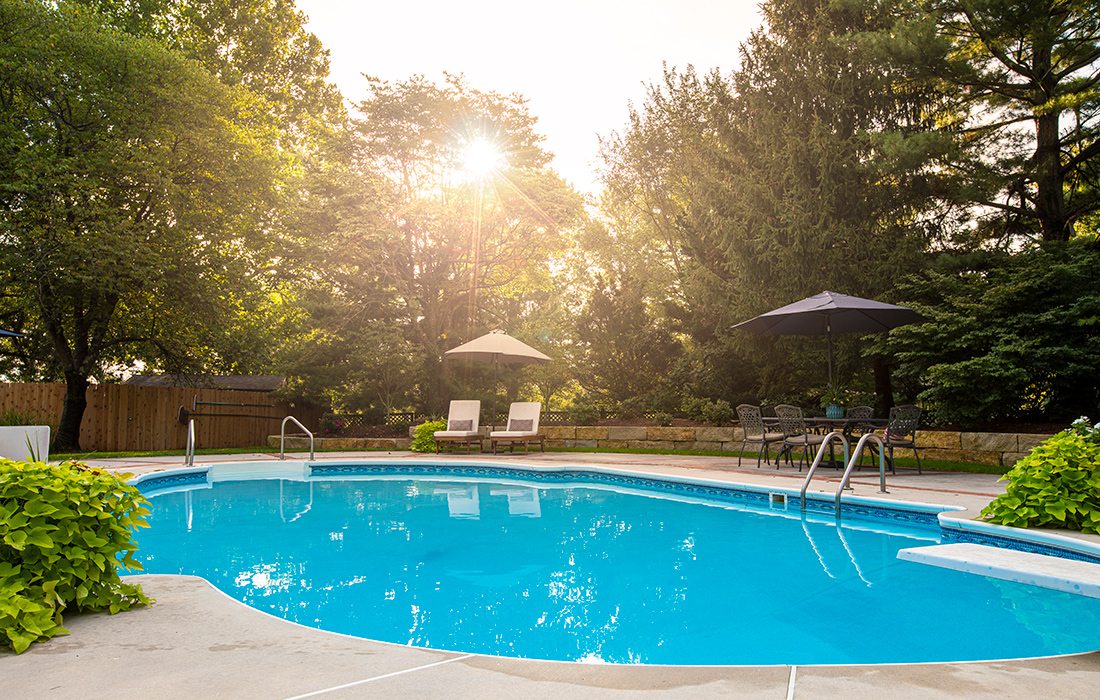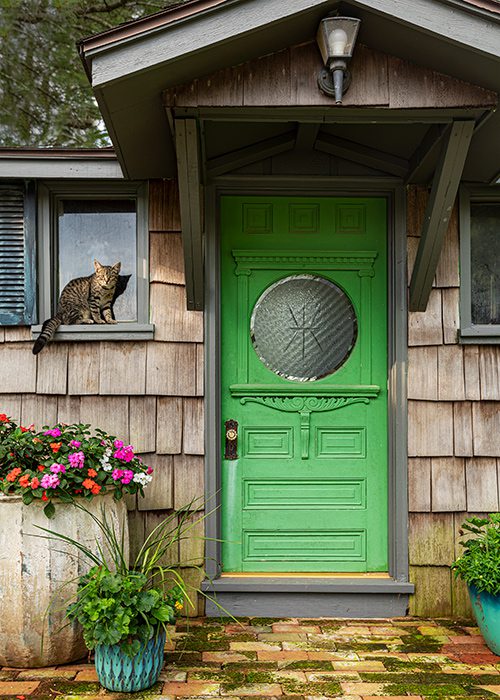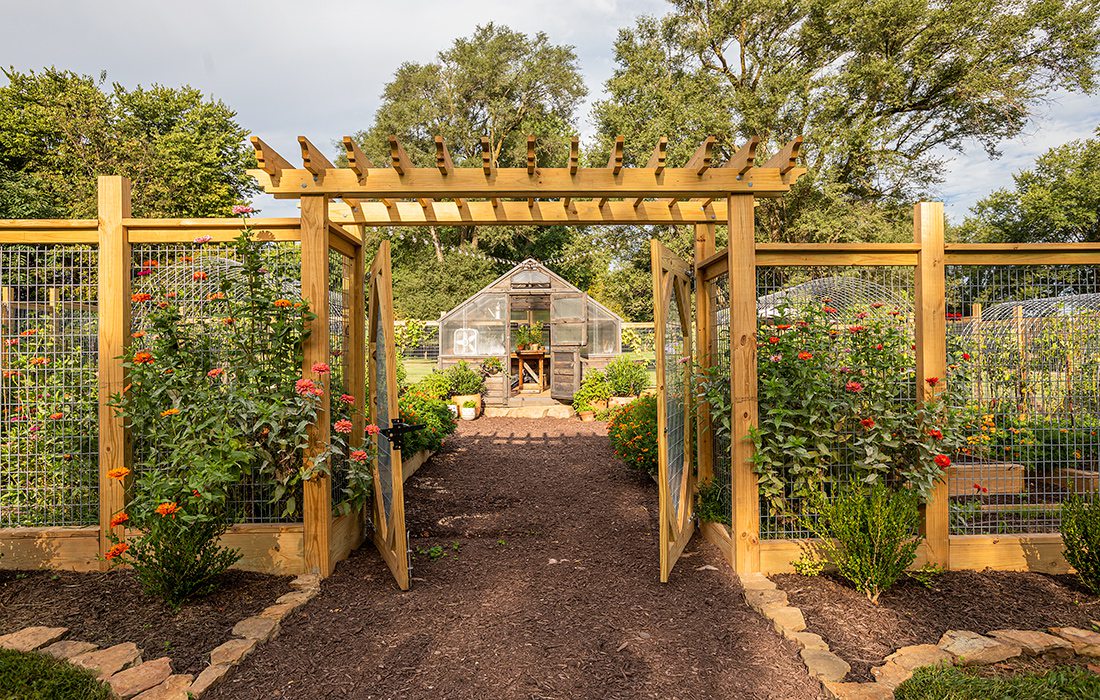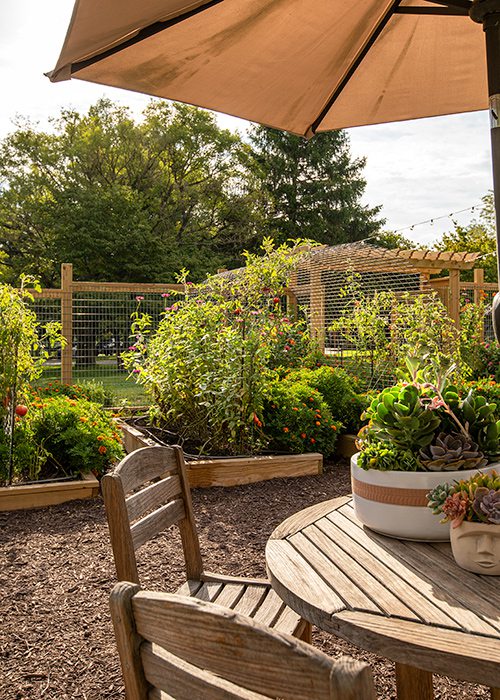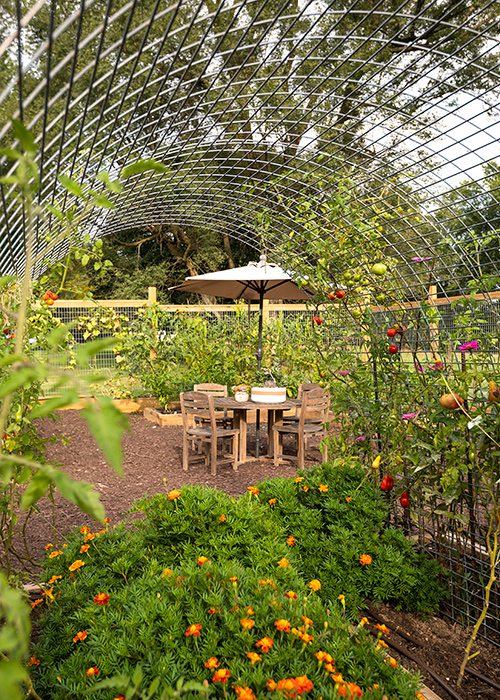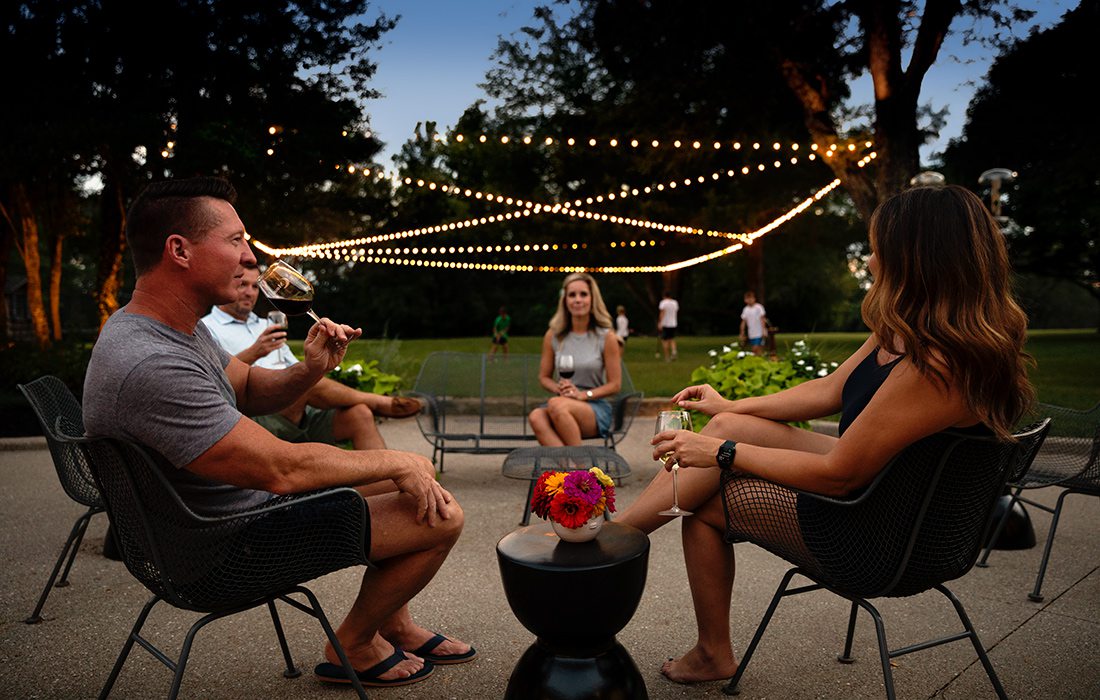 The couple shares the outdoor space with their two sons, ages 13 and 11, who spent quite a bit of time helping in the new garden this past year. "One of our sons wanted to be a YouTube gamer, and we were like, 'Yeah, that's not going to happen, but you can be a Facebook gardener,'" Audrey says. "So he was making gardening videos all summer. It was hysterical and a lot of fun." Through small changes that made a big impact, every member of the Garard family has found their own place in the backyard.

Outdoor Kitchen Appliances
417-761-7611
Aggregate
417-883-4787
Sod
 A1 Turf Works
417-818-2543
Outdoor Timber
417-849-0088
Irrigation and Landscape Lighting
417-865-1600