Outdoor Spaces
A Quaint English Backyard Conservatory and Garden
Between lush gardens and an English conservatory that's well suited for enjoying the outdoors year-round, you'll struggle to decide where to take your afternoon cup of tea in the Carolla's backyard.
By Tessa Cooper
Mar 2021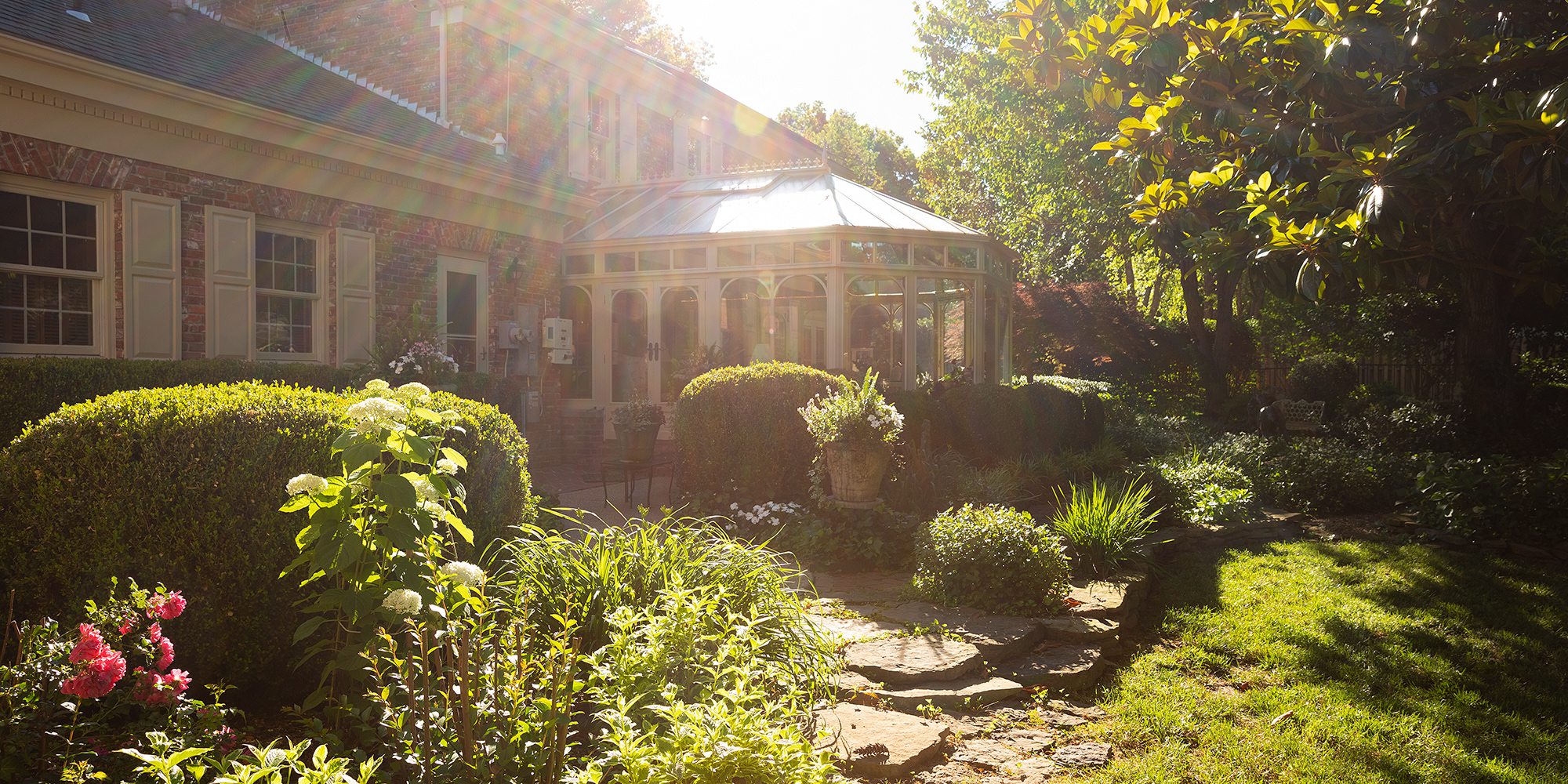 When the rain hits just right and the roses are in bloom, a moment with a cup of tea in Robert and Peg Carolla's conservatory feels like an afternoon spent in an English countryside manor. In fact, the conservatory itself was actually manufactured in England and shipped across the pond in pieces. Although the footprint was completed locally, the nearest Americans qualified to put it together traveled from Chicago and spent three days working on the project in 2004.
The Carollas are self-proclaimed Anglophiles, and owning a conservatory of his own has long been Robert's dream. These greenhouse-like additions are common in the British Isles. "The people who live there try to catch whatever little bit of sun they get," Peg says.  "It is so rainy and gray so much of the time, so they feel the need to have some opportunity even when it is cold outside to be in the sun. That is one of the things we have enjoyed about our conservatory too." And the unimposing-yet-elegant space has withstood the test of time. It's going on 17 years old, and the Carollas have only had to perform one maintenance task just one year ago when a few of the glass panels lost their seal.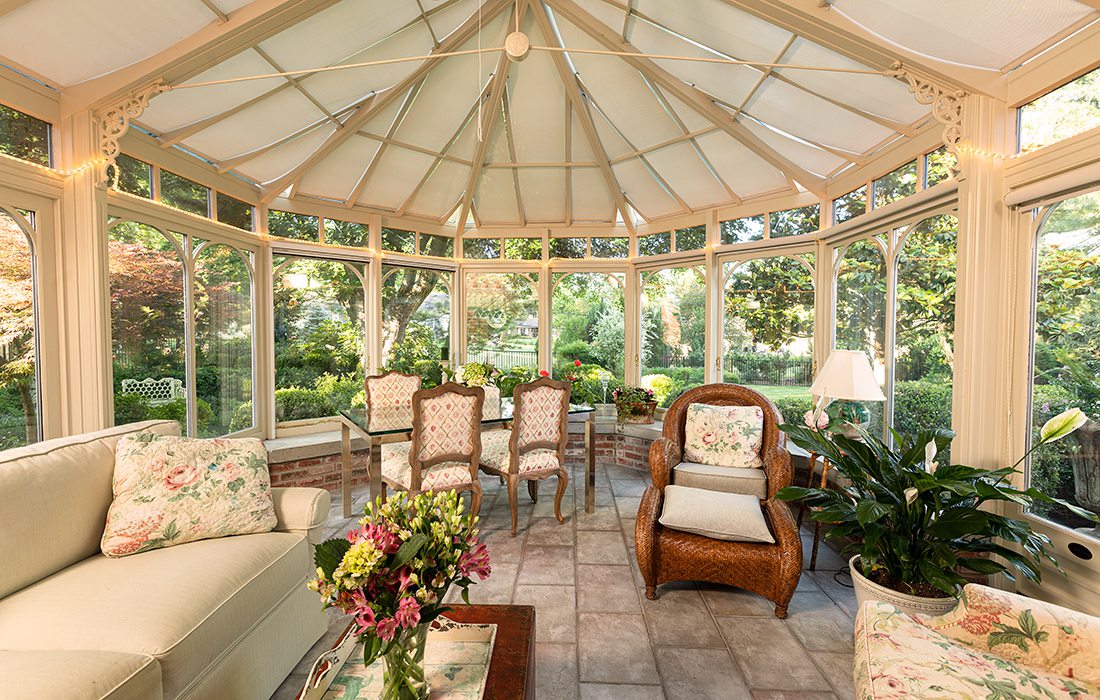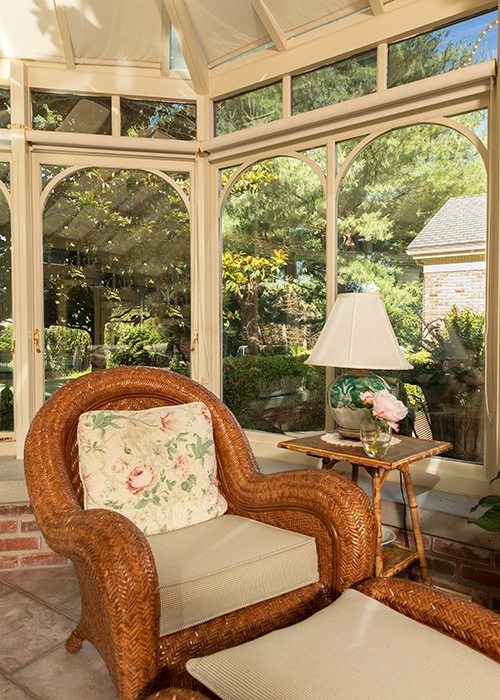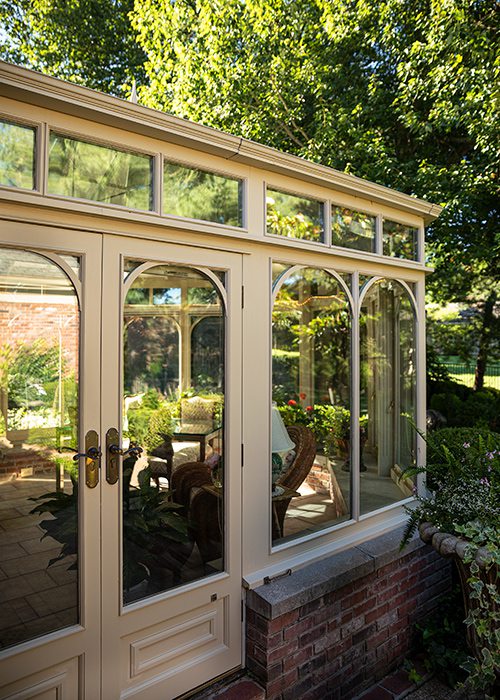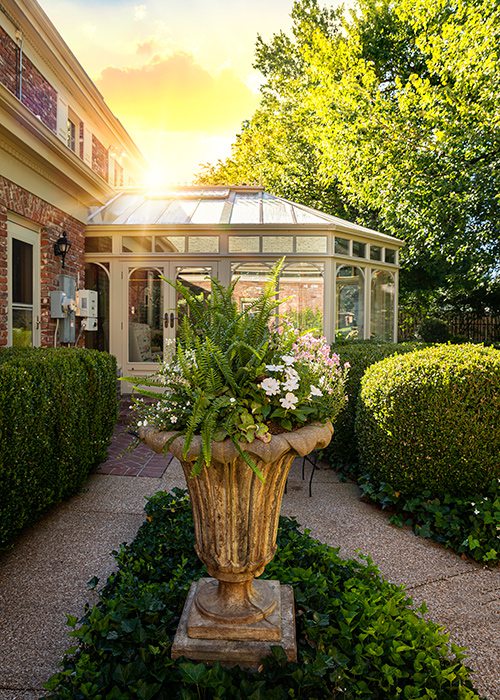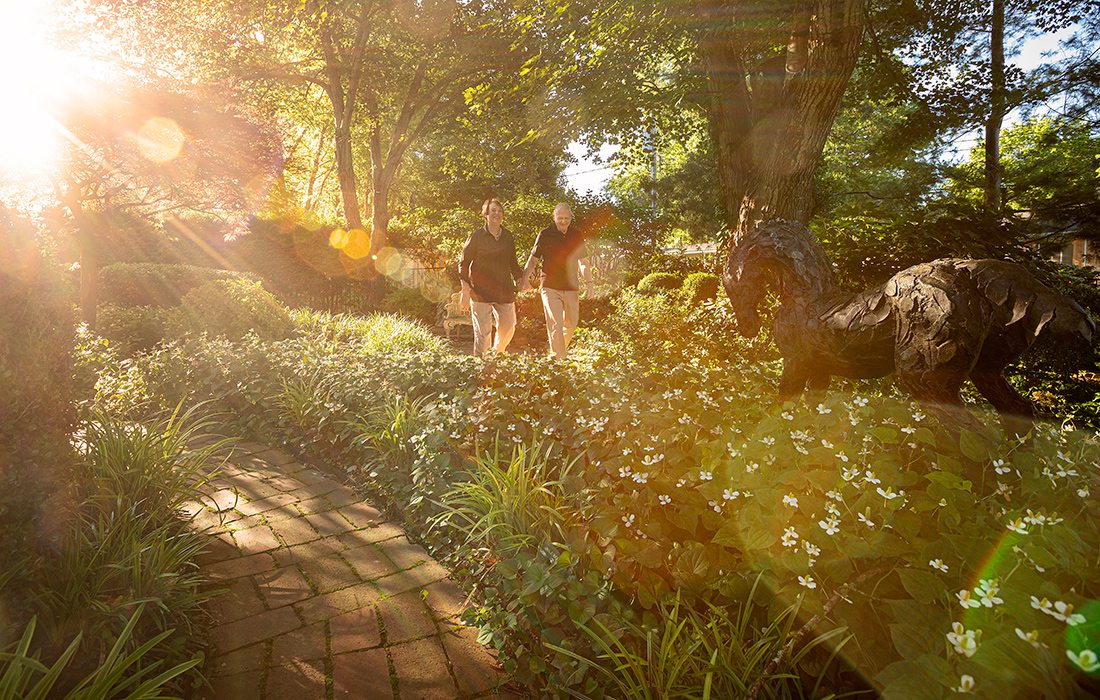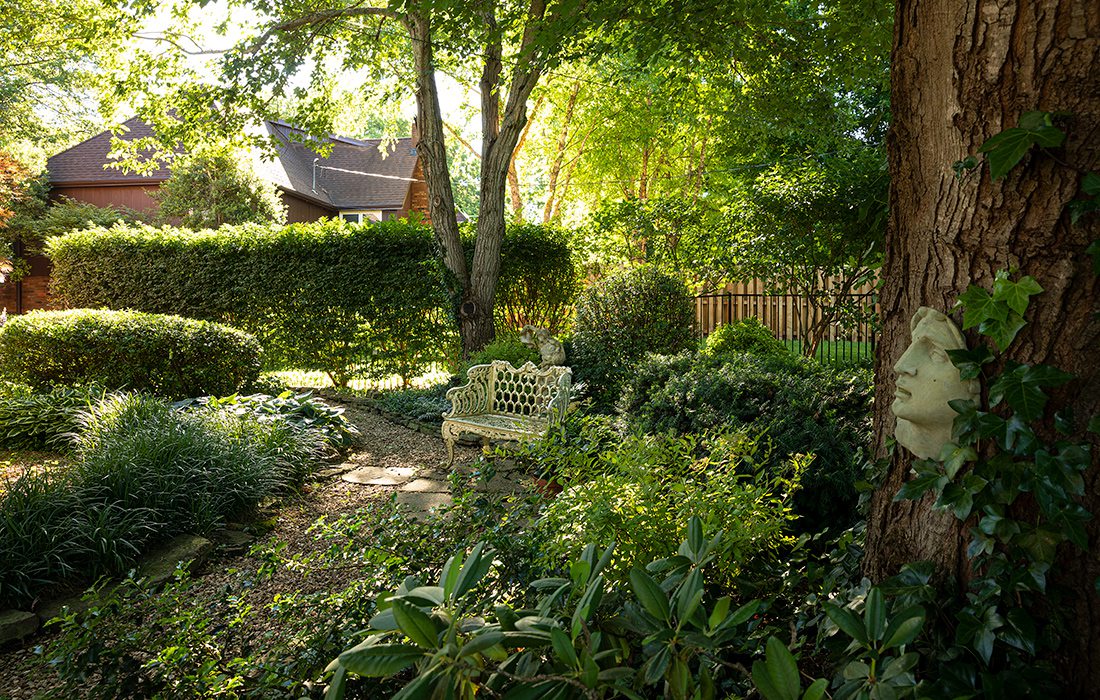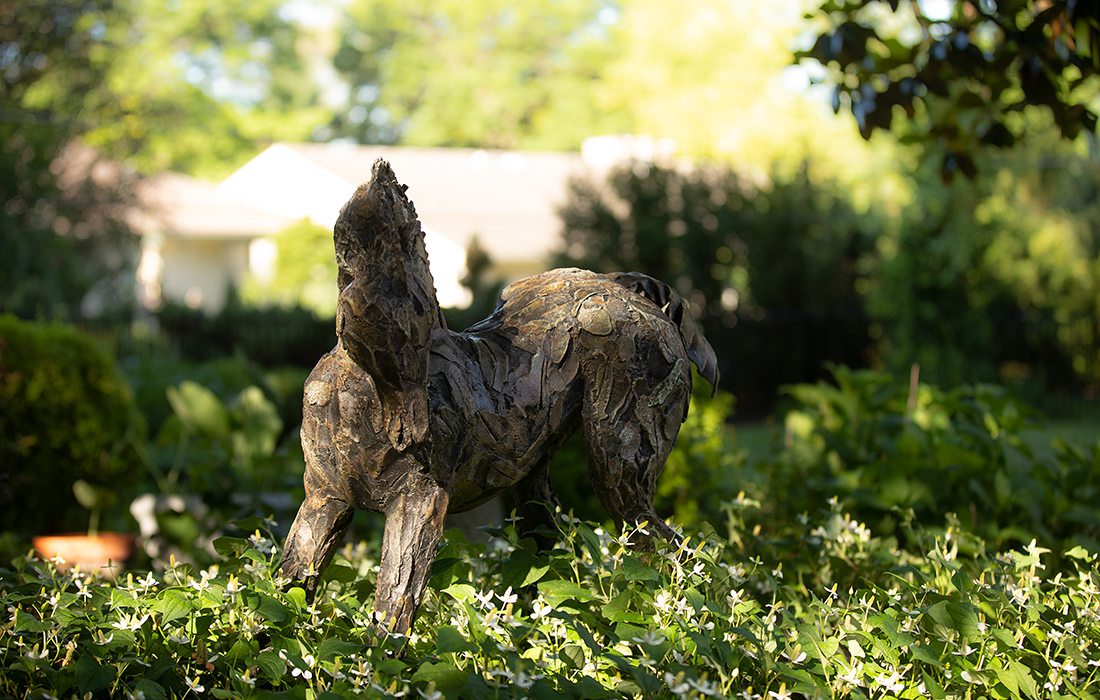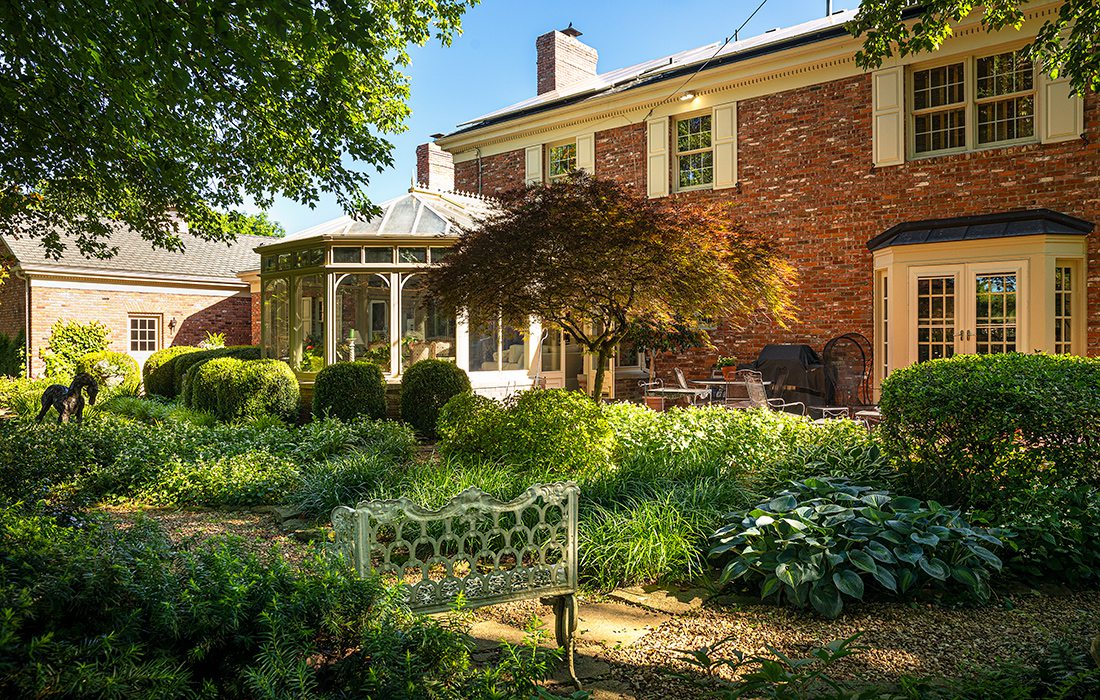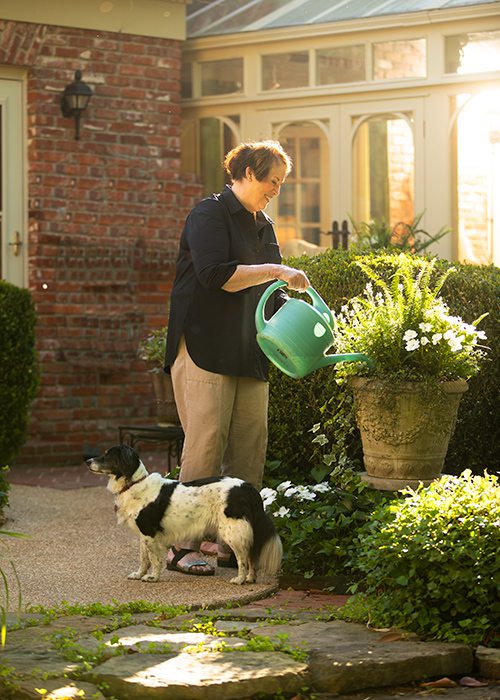 With a panoramic view of their backyard from the conservatory, the couple enjoys enhancing their outdoor space with blooms and lush greenery.
When they originally purchased the land to build their home, there was just one tree on the property, which had to be torn down to make room for the garage. Once Robert retired, the couple began taking on the majority of the gardening themselves. "We started from scratch planting flowers and trees, and it has taken 40 years to achieve what we've achieved," Peg says.
Peg Carolla's Favorite Places to Buy Plants in Springfield, MO