Outdoor Spaces
This Sun-Drenched Terrace is Perfect for Relaxing and Entertaining
Designer Susie Wieland helped these homeowners create the backyard of their dreams. From a pool with a vanishing waterfall to a covered patio perfect for entertaining, this outdoor space is a stunning example of design meets function.
By Tessa Cooper
Mar 2021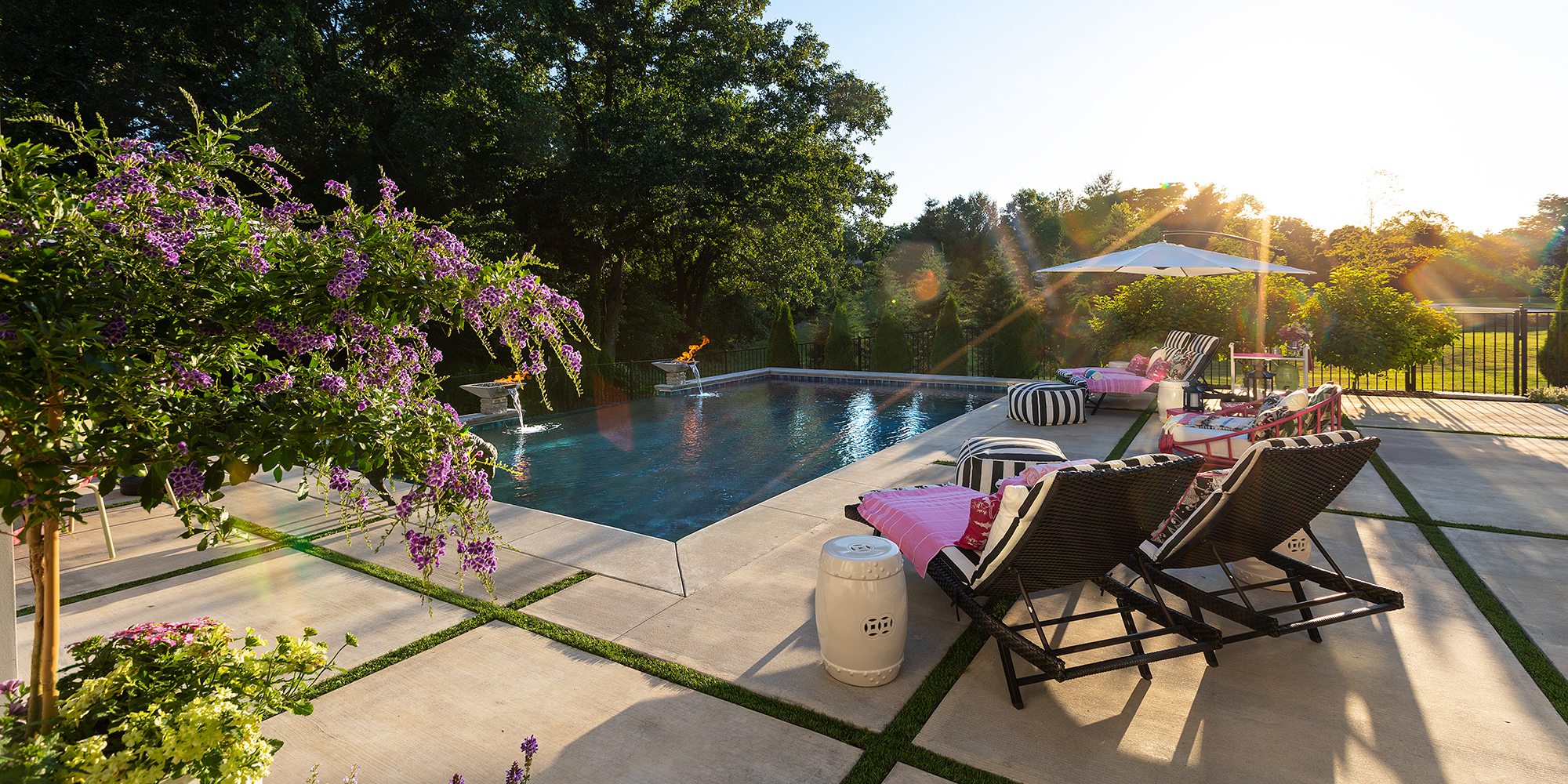 Friends don't let friends make bad design choices. And lucky for the owners of this poolside sanctuary, their close friend Susie Wieland also happens to be a custom home designer with a penchant for outdoor spaces. Wieland took on the task of creating the plans for the entire home, backyard included. Overall, the back terrace was a collaborative process between the three. 
Wieland handled the logistics and drew the plans for the backyard's layout while the homeowners sourced many of the project materials, chose all the decor and spearheaded the landscaping plans. 
The pool serves as one of the main outdoor focal points, and the home's L-shape also makes it possible to access the pool from every wing. The homeowners knew they wanted a pool with a vanishing waterfall edge and small fire bowls and also hoped the pool could sit at the same height as the floor's main level. But due to the site's steep slope, this original plan would have required a large, costly retaining wall.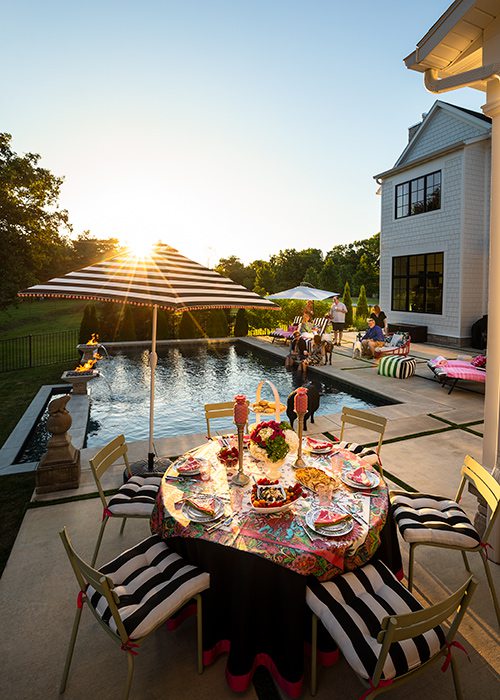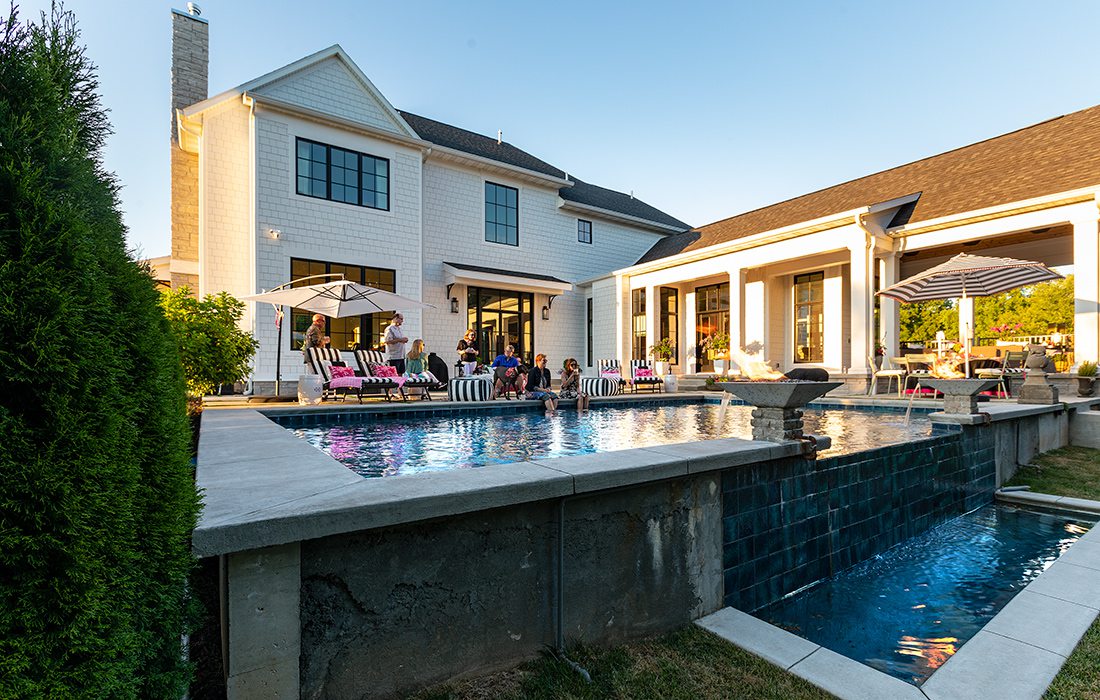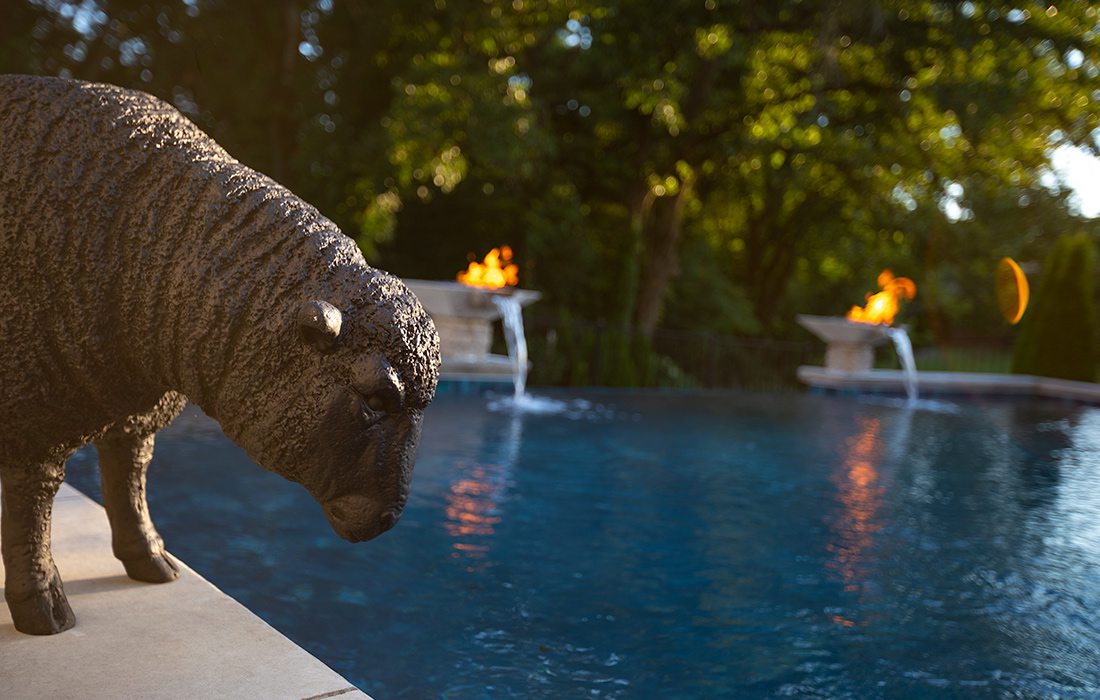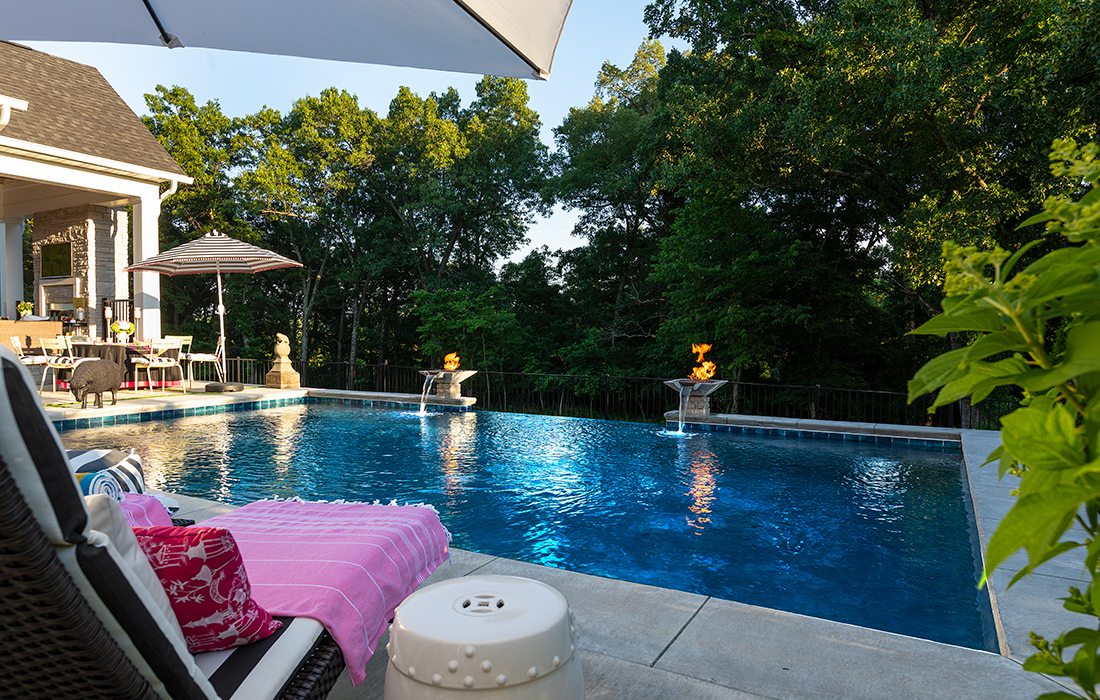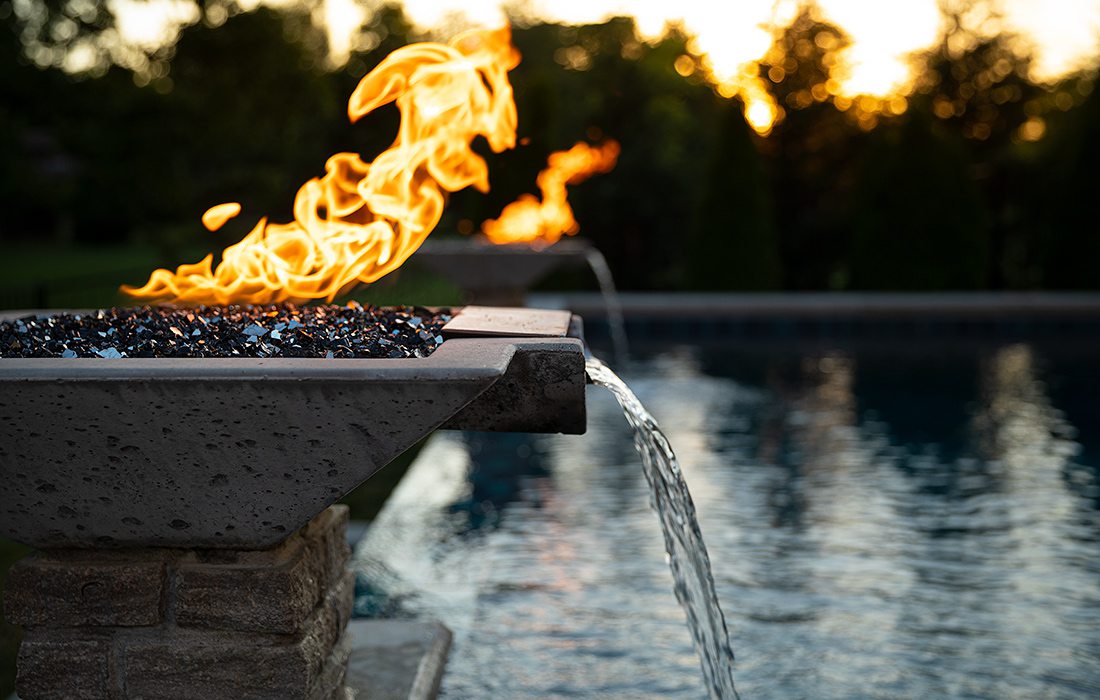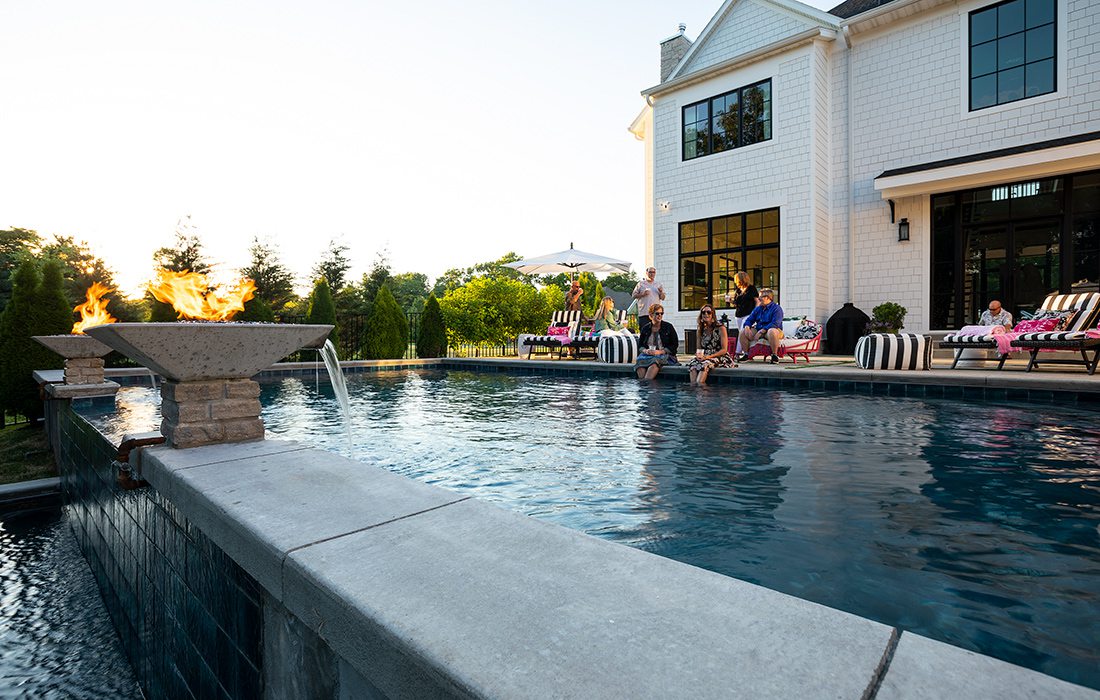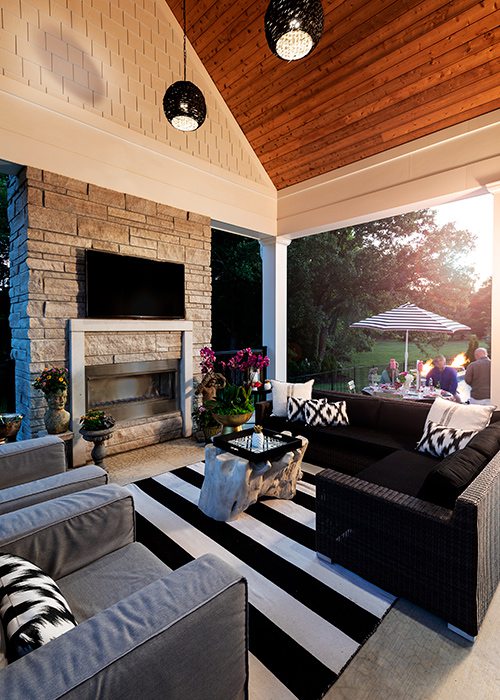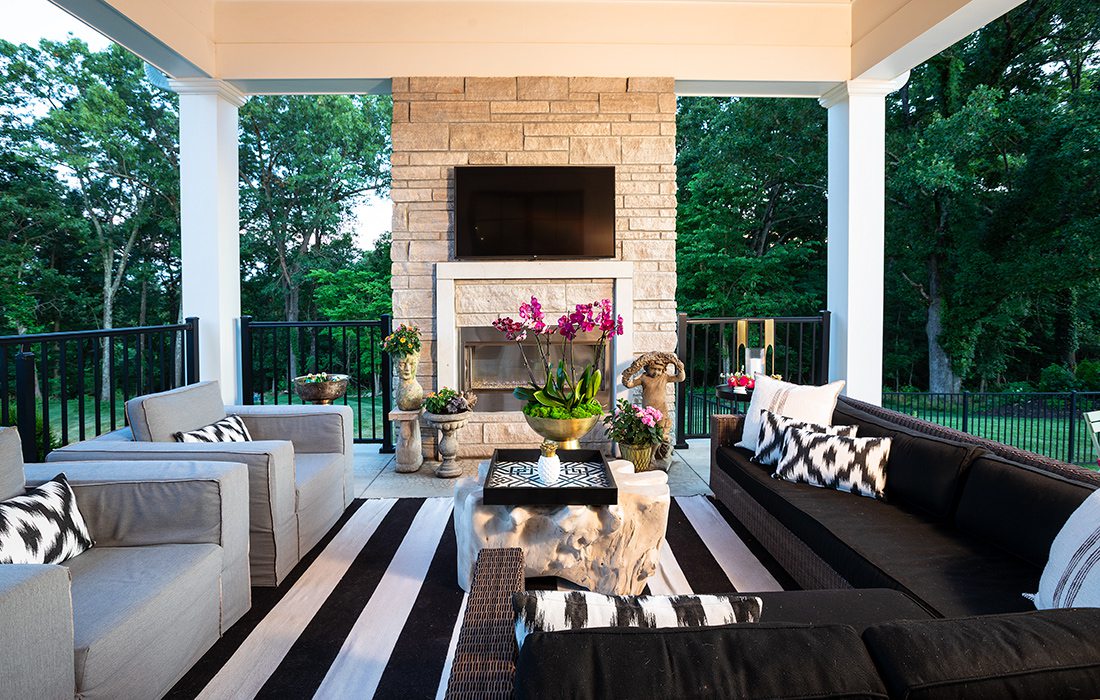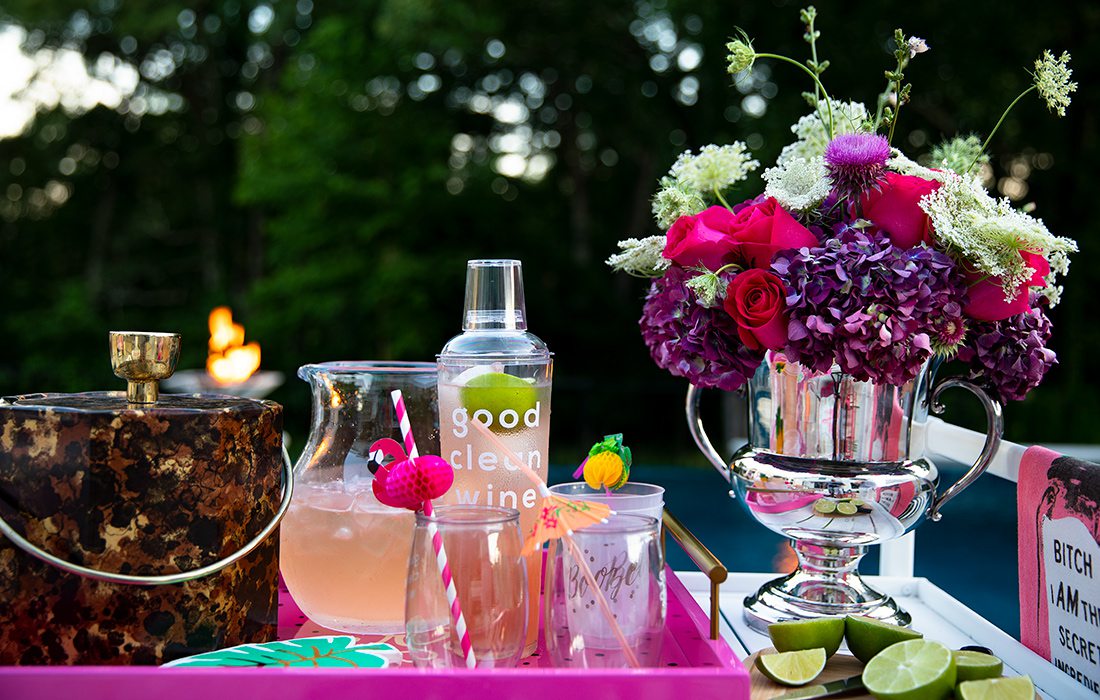 "There was a lot to work though when placing the pool deck at the correct elevation so it still felt like it was easy to get to from the main room to the house, but worked with the grade," Wieland says. "So we split the grade in half. Now they have just a couple steps outside their door." According to Wieland, this work-around also gave them the added benefit of removing the pool from the indoor view, letting the trees take center stage.

Builder
David Duncan
Vanguard Homes
417-890-9977
Plants
417-890-5733