Outdoor Spaces
Table Rock Summer Breaks with the Morgans
The Morgan family spends nearly every summer weekend at their home on Table Rock Lake.
By Kelly Morgan as told to Savannah Waszczuk
Jun 2019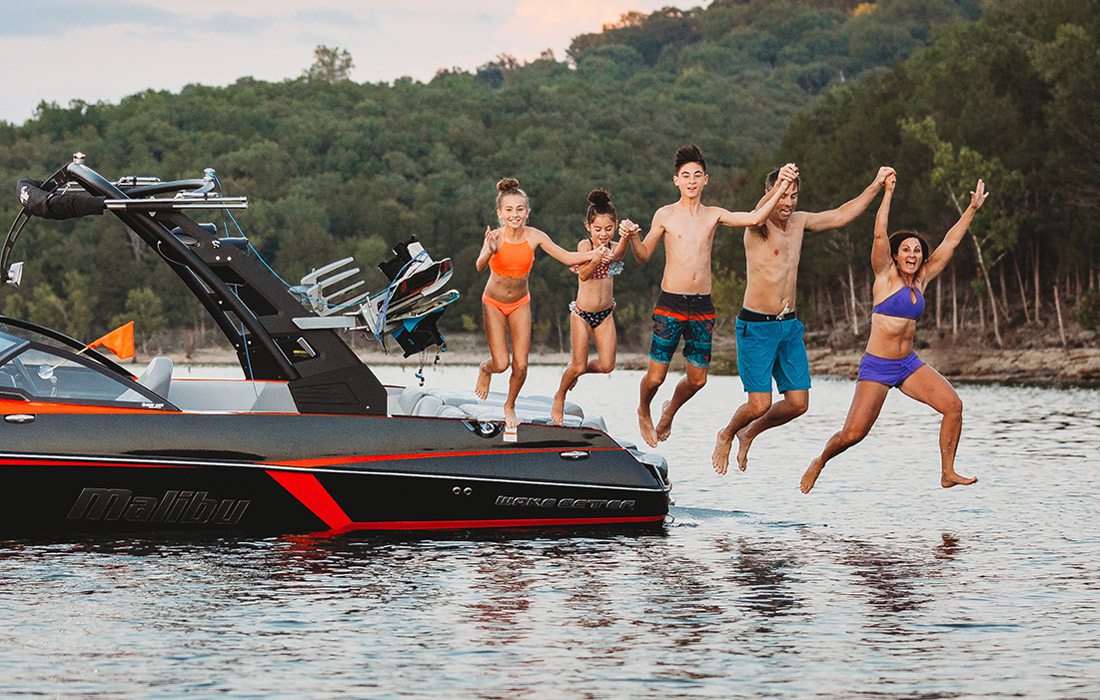 We are pretty much at our lake house every weekend from Memorial Day to Labor Day. We'll also occasionally stay through the week in the summer—especially me and the kids. Chad and I have three kids—a 14-year-old boy and two girls who are 12 and 9.
We usually head to the lake Thursday night. We're big into wakeboarding and surfing—all the kids have wakeboarded since they were little—so our lake trips always include a lot of time out on the boat.
When we are at the house, we're cooking and grilling a lot—we spend most of our time in the living room and kitchen. I probably cook more at the lake than I do at home—we have our standard 'lake meals' that I forget about most of the year, but then when we're back, it's like, "Oh yeah, let's have Hawaiian chicken sandwiches!" We'll also have s'mores a lot—the kids will make them at the firepit in the evenings as we're winding down.
I'd say we have visitors about every other weekend. I'm from a big family, and once a summer my family comes down. That's one of our favorite traditions. We'll play games, go out on the boat, paddleboard… We spend a lot of time outside on the patio. We have a lot of friends and other family who visit all summer, too. That's the best part of it all for us—honestly, the biggest thing in "making it a home" for us has been all of the people who have come through it.