Outdoor Spaces
A Porch for All Seasons
Nancy Brown Dornan uses the porch of her 120-year-old Rountree home to capture what she loves about fall.
By Jamie Thomas
Sep 2020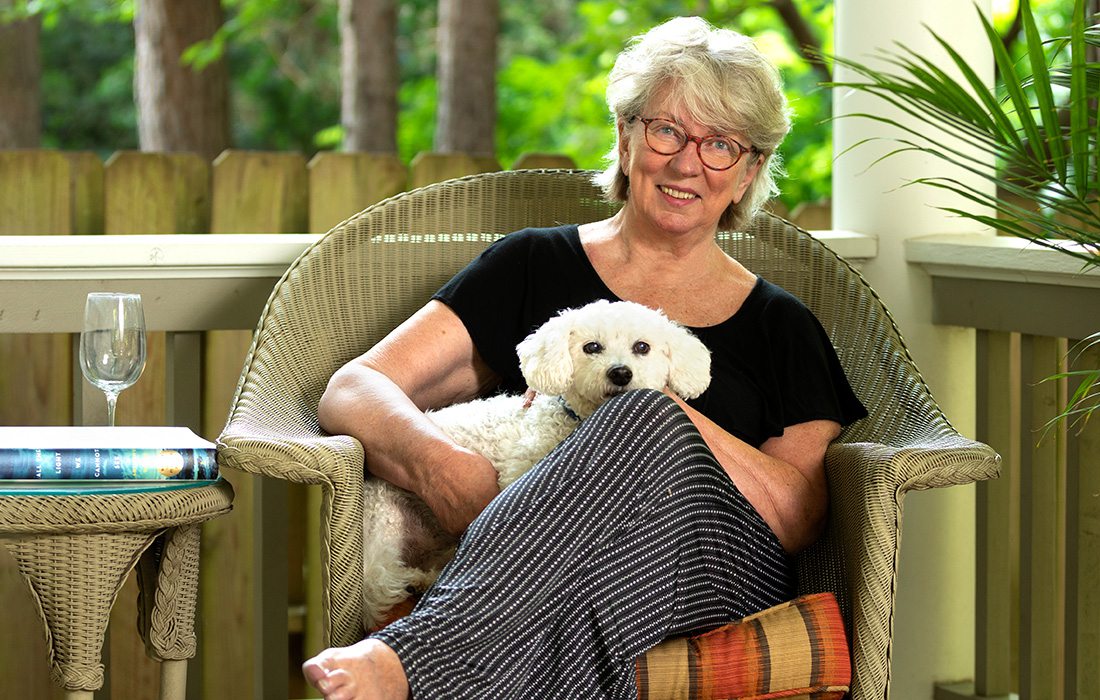 "We live in a house that's about 120 years old," says Nancy Brown Dornan, artist and owner of Maschino's, of her Rountree home. "It has a gracious wide front porch that faces Kickapoo street. There are a lot of pedestrians, a lot of families with bikes, a lot of kids on skateboards. There's a mix of people, from students to retired people. The front porch is a great way, particularly in today's COVID-19 times, to share a 'hello' and 'how are you?' Kind of check up on each other. If this house had to disappear one piece at a time, the front porch would be the place that I would want to see go last."
The Dornans switch up their porch decor with the seasons, and fall is a favorite. "We have accents both inside and outside that change according to the season." Nancy Dornan says. "On the front door, particularly since it's a highly pedestrian street, we try to make people smile. We have pumpkins and scarecrows in the fall [...] of course, oranges and fall colors.
"I think that we have the advantage of having four distinct seasons with four distinct daylight overlays on those seasons," she says. "So, you go from long, languid summer days to short, cold winter days and everything in between."