Inspiration
Decorating Your Outdoor Space for Entertaining
When not in the classroom, Tina Keith cultivates her passion for design through her blog, Delighted with the Details. Follow her tricks of the trade to elevate your outdoor space.
By Haley Phillips
Mar 2020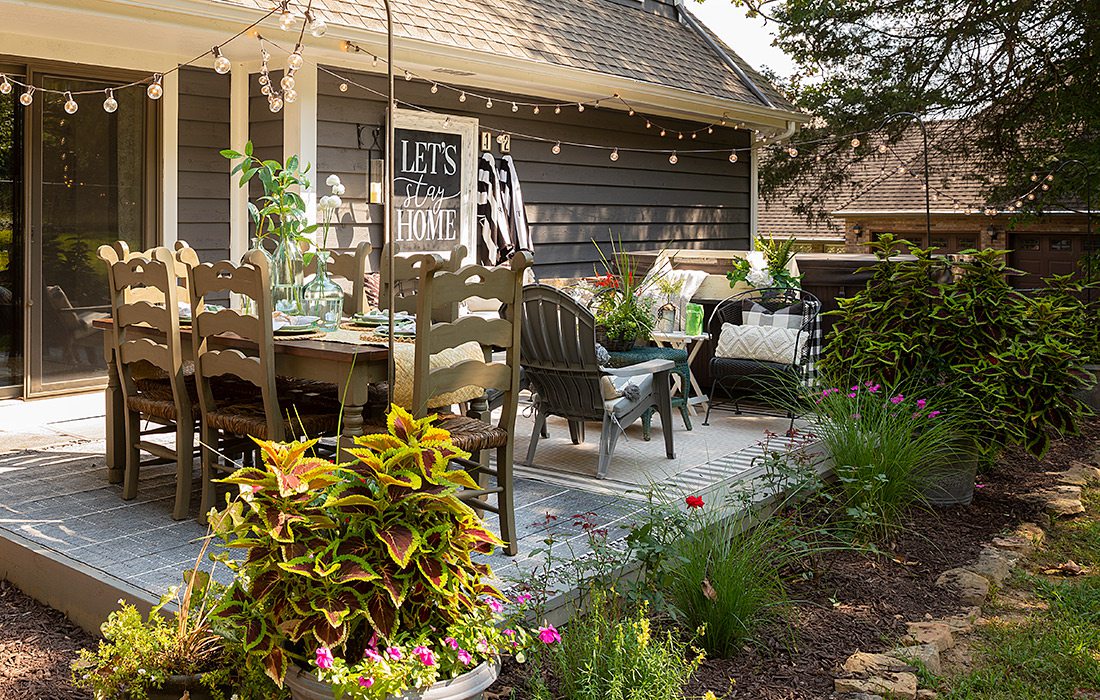 Consider Your Space
Assess your outdoor space and how you want to use it. Does your yard get much sunlight? If not, use shade-loving plants to spruce up the design. Are you an evening host? Make extra lighting a priority to ensure your gathering doesn't stop when the sun sets.
Follow Your Senses
When decorating, turn to the five basic senses: touch, sight, sound, smell and taste. Using these sensory details, Keith advises incorporating thoughtful elements to make guests feel welcome while visiting the space.
Find Your Space's Theme
Whether it's your favorite color or a trend you love, find a theme and stick to it. As you shop, focus on your theme to discover unique items at local flea markets and antique stores to make your space more personal.
Outdoor Spaces Perfect for Entertaining
Check out these local backyards for inspiration for your own gardens and outdoor entertaining areas.