2020 Winners
Best of 417 2020: Services
Our guide to the best places to work out, day spas to relax at, places to get your hair cut, and so much more. These are the best services of southwest Missouri, as decided by our readers.
Editors' Picks By Katie Pollock Estes | Readers' Choice Awards Edited By Haley Phillips | Art Direction By Fried Design Co.
Feb 2020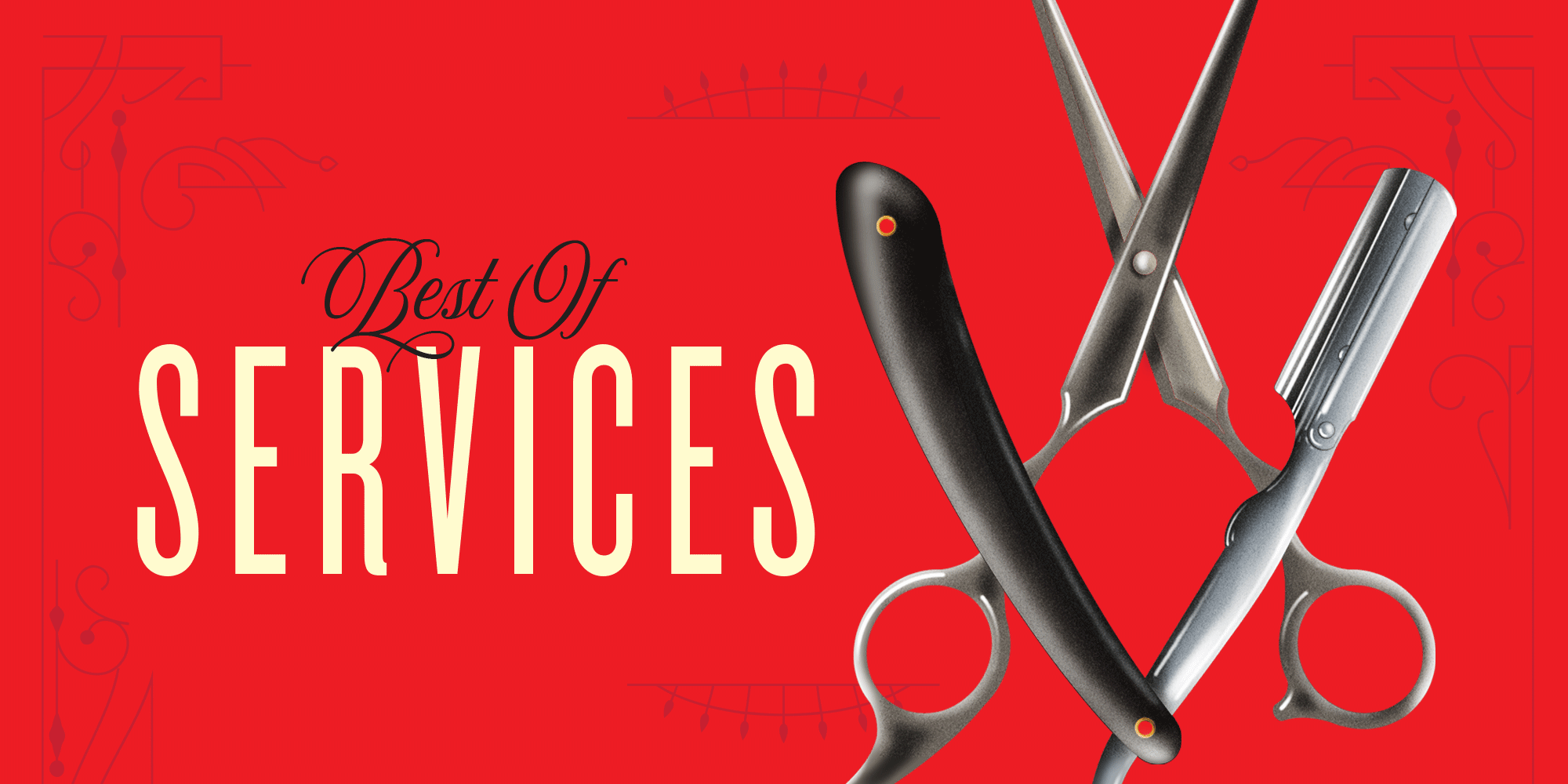 BEHOLD, THE 2020 SERVICES WINNERS OF OUR BEST OF 417 CONTEST, COMPLETE WITH EDITORS' PICKS.
It's time for our annual Best of 417 Awards, in which our readers help us name the best of the best among local restaurants, attractions, shops, services and more in the southwest Missouri region. For the second year, our editors have done much of the groundwork for you by creating a curated ballot. You, our readers, selected your top picks, and the businesses with the most votes made it to the Readers' Choice Awards list. The staff at 417 added even more must-try goodness to the list in the form of Editors' Picks. Read on to see who made the cut for our Serivices category.


BEST DAY SPA
Winner: Acacia Spa
Second Place: Grove Spa
Third Place: Nu Essence Spa
BEST MEDICAL SPA
Winner: Acacia Spa
Second Place: CoxHealth Med Spa
Third Place: Mercy Clinic Med Spa (Dr. Bharat Shah)
BEST HAIR SALON
Winner: Studio 417
Second Place: Honey & Hive Salon
Third Place: ViVo Salon
BEST BARBER SHOP
Winner: Hudson/Hawk Barber & Shop
Second Place: Rogue Barber Co.
Third Place: Walnut Street Barber Shop
BEST VETERINARIAN
Winner: Galloway Village Veterinary
Second Place: Healing Paws Veterinary Clinic
Third Place: Deerfield Vet
BEST PLACE TO WORK OUT
Winner: CoxHealth Fitness Center at The Meyer Center
Second Place: Ozarks Regional YMCA
Third Place: Ozark Greenways, Inc.
BEST BOUTIQUE FITNESS STUDIO
Winner: Sumits Hot Yoga
Second Place: The Studio by Jamie Kinkeade
Third Place: S.W.E.T Hot Yoga and Fitness Studio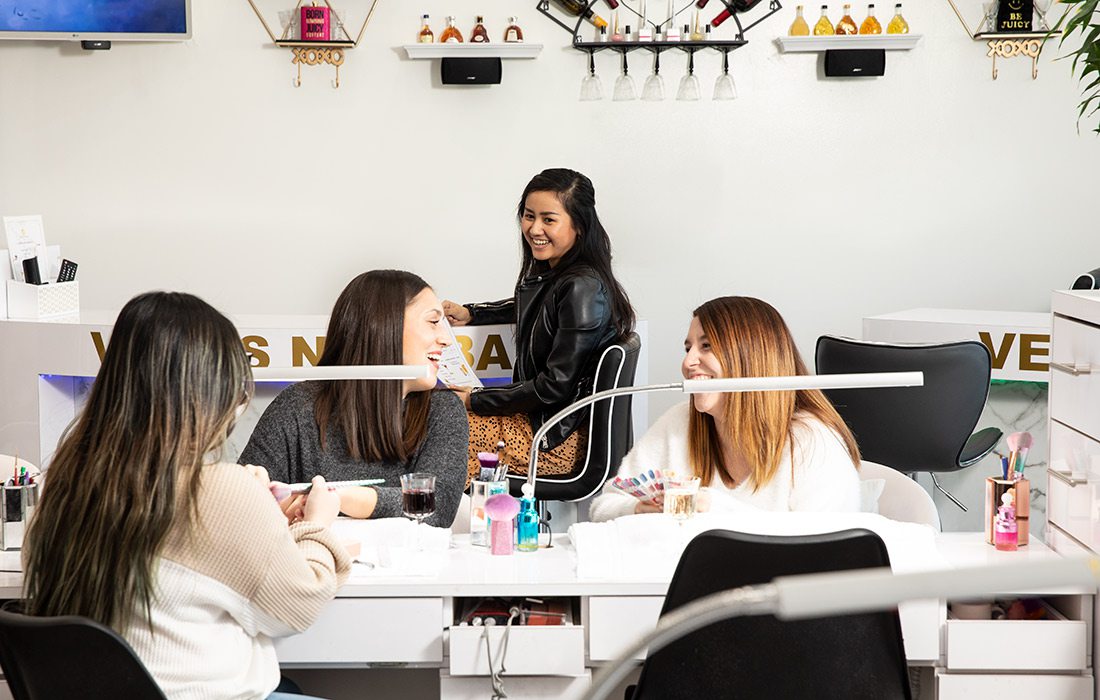 BEST PLACE FOR A MANICURE HAPPY HOUR
Venus Nails Bar
When we're in a "do my hair toss, check my nails" kind of mood (in other words, when we need a little self care and are maybe feeling a little sassy), we make an appointment at Venus Nails Bar in Springfield. The nail salon does regular, gel and dip manicures—and can whip up some fancy nail art too—while offering you a grown-up beverage while you're there. Who doesn't want to sip a little wine while they get their nails done? Several of us on staff have visited for dip manis that lasted basically forever, and the accompanying sips didn't hurt either. We recommend you grab a friend and turn your mani-pedi into a happy hour.

BEST COMMUNITY HEART
Springfield-Greene County Library
We know you know that you can borrow books and read your little heart out at the library. But this award is for all the other things this library offers. They can text you when your books are overdue (convenient!). Their website offers a quick quiz that will recommend a book you'll love. You can use your library card number to sign up for free Lynda.com workshops. You can stream movies, ebooks and audio books through the Hoopla app. You can nab a book from the 24-hour kiosk. You can apply for a passport, for goodness sake! Seriously, if you're not out there using and loving our libraries, you're missing out.
BEST ON-THE-GO HELPER
CarGo
The food-delivery market is ever-growing in southwest Missouri, but we have a special appreciation for CarGo app. The Missouri-based company has the food thing down, but they also offer rides around town and a courier service that will do things like transport documents between parties that need to be signed or pickup and deliver small packages.
BEST DATE-NIGHT SAVER
SelectSitter
Another app we love, SelectSitter, does a seriously good job of connecting you with reliable local childcare so you can avoid the dreaded, "We need a date but nobody can watch the kids!" moments. It helps you reach out to babysitters and shows which of your friends have worked with them—adding an extra layer of trust. It's genius.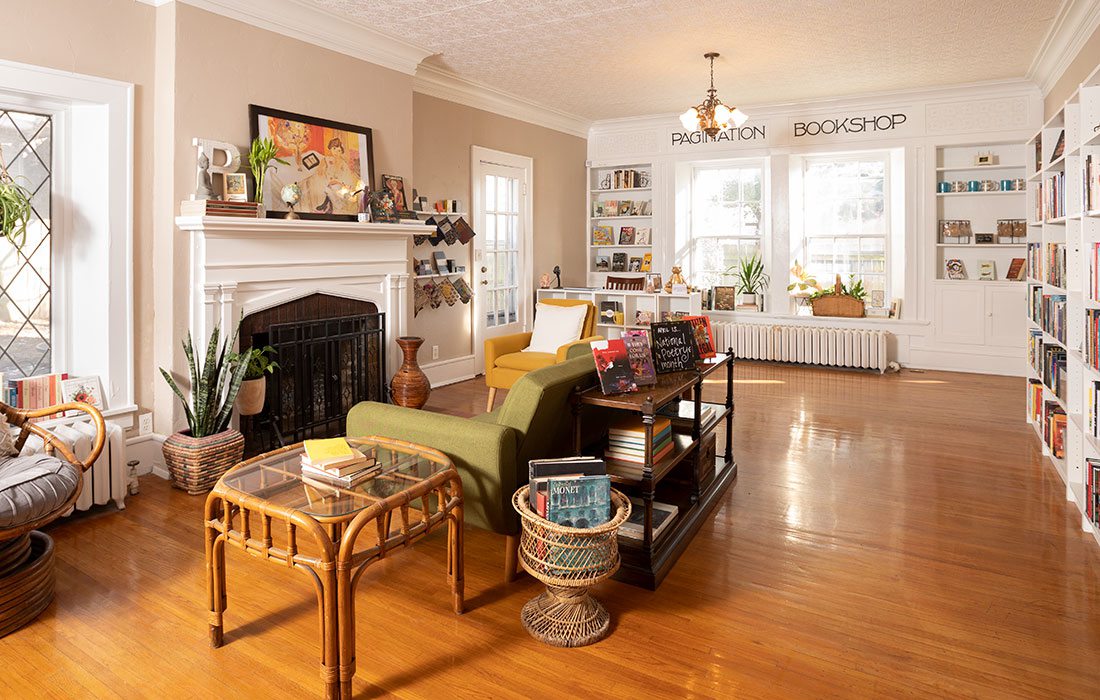 BEST LITERARY PERSONAL SHOPPER
Pagination Bookshop
From the moment it opened, we were big fans of Pagination Bookshop, its charming location and its truly stellar collection of children's books and its upstairs Airbnb space (Editors Note: Since the initial publication of this article, Pagination Bookshop has decided to rent the upstairs on a more permanent basis). But last fall we found out it also offers a pretty handy service to busy holiday shoppers: Owner Jennifer Murvin will hand-pick great book gifts and even wrap them for you. We used this service to shop for five family members, and it saved us from spending hours and hours browsing the Amazon rabbit hole. She basically saved Christmas, and we can't wait to shop with her again next year.

BEST GLUTEN-FREE CATERING OPTION
The Gracious Plate
The Gracious Plate kitchen is 100% gluten-free, meaning everything you order from them is celiac-friendly. But the company can accommodate a number of other diets too, including dairy-free, vegetarian, a 30-day cleanse and several more—all through meal preparation and catering that focuses on farm-sourced ingredients. (So you're indirectly supporting other local businesses too!) We used The Gracious Plate to cater a family meal at Christmas time, when we were too busy to cook but didn't want takeout. The roasted chicken was so juicy, the cranberry sauce was a delight and the veggie sides outshined everything.

CHECK OUT ANOTHER WINNING CATEGORY