2019 Winners
Best of 417 2019: Services
Our guide to the best places to work out, day spas to relax at, places to get your hair cut, and so much more. These are the best services of southwest Missouri, as decided by our readers.
Editors' Picks By Katie Pollock Estes, Rose Marthis, Claire Porter, Vivian Wheeler | Readers' Choice Awards Edited By Rose Marthis | Art Direction By Fried Design Co.
Feb 2019
BEHOLD, THE 2019 SERVICES WINNERS OF OUR NEW AND IMPROVED BEST OF 417 CONTEST, COMPLETE WITH EDITORS' PICKS.
Each year, 417 Magazine brings you Best of 417, featuring all the amazing things about southwest Missouri. This year, our editors did a lot of the groundwork for you by creating a curated ballot. You, our readers, selected your top picks or write-ins, and your local faves with the most votes made it to this list.


BEST DAY SPA
Winner: Grove Spa
Second Place: Acacia Spa
Third Place: Nu Essence Spa
BEST MEDICAL SPA
Winner: Acacia Spa
Second Place: CoxHealth Med Spa
Third Place: Mercy Clinic Med Spa (Dr. Bharat Shah)
BEST HAIR SALON
Winner: Studio 417
Second Place: Honey & Hive
Third Place: Karma
BEST BARBER SHOP
Winner: Hudson Hawk
Second Place: Rogue Barber Co.
Third Place: Walnut Street Barber Shop
BEST VETERINARIAN
Winner: Galloway Village Veterinary
Second Place: Healing Paws Veterinary Clinic
Third Place: Deerfield Vet
BEST FLORIST
Winner: Linda's Flowers
Second Place: The Nest
Third Place: The Flower Merchant
BEST PHOTOGRAPHER
Winner: Mandy Evans Photography
Second Place: Chris Killingsworth Photography
Third Place: Beth Solano Photography
BEST PLACE TO WORK OUT
Winner: The Meyer Center at CoxHealth
Second Place: YMCA
Third Place: CrossFit Springfield
BEST BOUTIQUE FITNESS STUDIO
Winner: S.W.E.T. Hot Yoga and Fitness Studio
Second Place: The Studio by Jamie Kinkeade
Third Place: Acacia Spa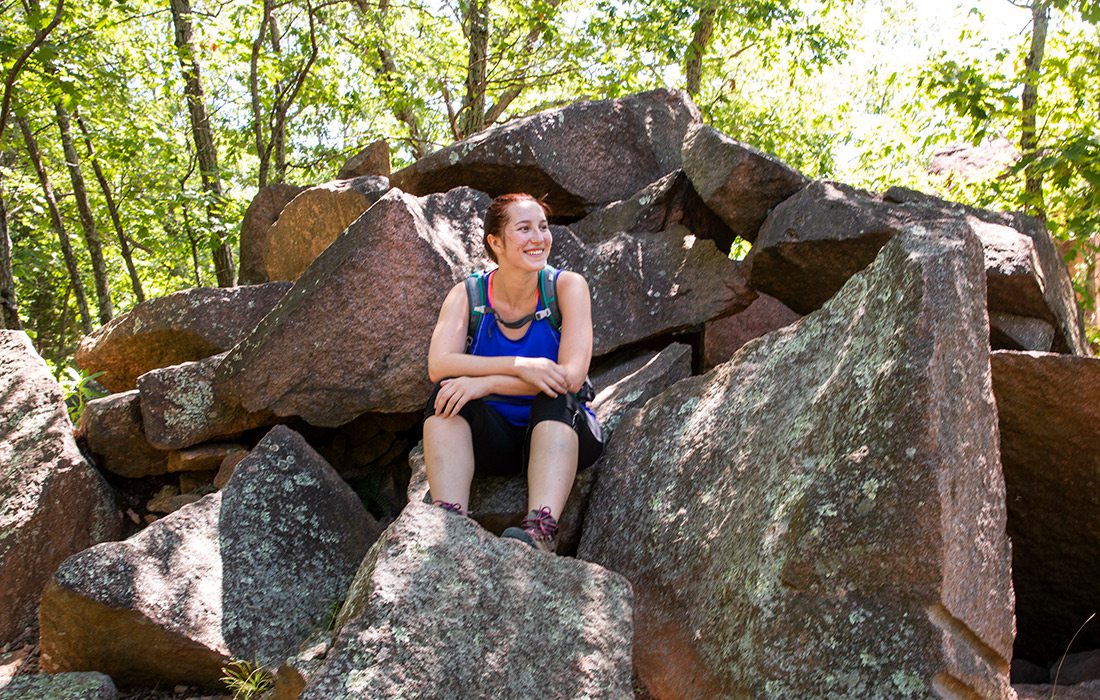 BEST ADVENTURE PEDDLER
37 North Expeditions
When 37 North Expeditions arrived on the scene, our ears perked up. Those of use who love to explore the great outdoors saw it as a way to connect with other locals and visit places we hadn't been to yet. Those of us who are aspirational explorers but don't have an outdoorsy bone in our bodies saw it as a way to take up a new hobby with the help of guides who can take the edge off our lingering doubts about our abilities. The company plans group day trips that usually combine two fun activities: horseback riding plus a winery visit, or a hike plus a trip to the ice skating rink. It's a fun way to take in a bit of fresh air without having to make the plans.
BEST TAILGATING CONCIERGE
Tomahawk Tailgating
The best part of tailgating is tucking into hearty food and drinks with your friends in life and fandom. The worst part of tailgating is that somebody has to schlep it all out and set it all up. That's why we think Tomahawk Tailgating is such a genius idea. The company sets up a trailer, chairs, canopies, games, dining supplies and more for you in your reserved spot or a spot they secure for you in advance of the game—either in town or at a handful of other places like St. Louis, Kansas City and Fayetteville. You bring the food or they pick it up for you. When you're all finished tailgating, you're off the hook for tear-down duty. That sounds like a win—no matter how your team does on the field.
BEST BUZZ DELIVERED STRAIGHT TO YOUR DOOR
The Coffee Ethic's Monthly Coffee Subscriptions
Everyone likes having the things they love brought to directly to them, like plump grapes to the king. (You're the king in this scenario.) It's no different with coffee, which is why The Coffee Ethic's monthly subscription program is so amazing. You pick your favorite blend and The Coffee Ethic brings the beans to you. That's it. Easy peasy. So if you're the kind of person who wants coffee shop quality joe but prefers to sip it in your jams, curled up on the couch—you can get your fix with zero effort. We love that. Prices start at $18, and coffee can be delivered every week, twice a month or once a month.
BEST WAY TO RESURRECT YOUR DYSON
House of Vacuums
We are obsessed with specialty repair shops (in fact we did a whole story last year on where to get your shoes fixed), and we recently discovered the singular joy of finding the perfect person to save your too-expensive-but-totally-worth-it Dyson that you just can't live without. Anyone with a child or a pet knows that life without a functioning vacuum is a no-go. House of Vacuums sells those little suckers, but they also fix them. We recently brought them a doomed Dyson, and they breathed new life into it like it was no big deal. Three cheers for local businesses that help extend the life of the things we love, so we can keep them out of the landfill.
BEST BARTENDER ON WHEELS
The Traveling Tin Co.
Cocktails and convenience are two of our favorite things, but if you pair them with Instagram-worthy cuteness you have a recipe for something extra-sweet. The Traveling Tin Co. is refurbished horse trailer all decked out in white paint and warm wood tones that comes to your event and sets up shop an fully-stocked bar staffed by bartenders who know their stuff. Weddings and other special events seem like the most obvious application for this darling bar-on-wheels, but just imagine how much you'd impress your friends if they rolled up to your backyard dinner party and saw The Traveling Tin Co. set up and ready to take their order?


CHECK OUT ANOTHER WINNING CATEGORY