Arts & Culture
After 40 Years, The Cate Brothers are Still Playing
The Cate Brothers watched "Union Man" reach No. 24 in 1976. They play Misty's Place Saturday night.
By Brett Johnston
Jun 20 2016 at 11:20 a.m.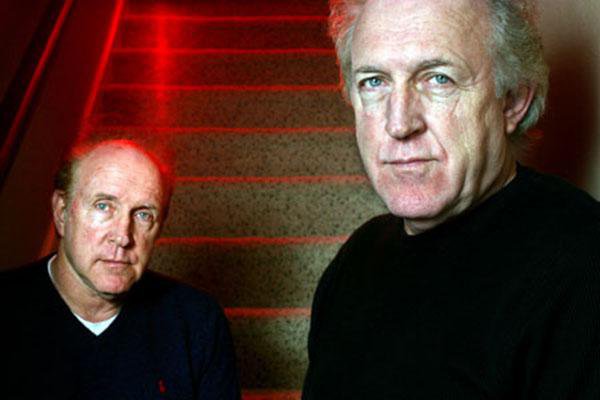 The Cate Brothers, Earl and Ernie from Fayetteville, never expected to play so long.
Forty years after watching their biggest hit ascend the Billboard Hot 100, Earl says performing live music still hasn't lost its magic.
"No way I would've ever thought back in the '70s we'd be playing for 40 years," Earl says. "It's still fun and no matter how old you get, you still learn stuff all the time—almost every gig."
In 1976 the twins watched "Union Man" spend 20 weeks on the charts. The single blended rock with elements of funk and jazz, and fit in with pop music of the era. It peaked at No. 24.
The hit came from their first release with a major label (Elektra-Asylum). It's requested at nearly every show they play.
"People remember that song, because it was the only hit song we had," Earl laughs.
He says they haven't composed any new music in a while, but fondly remembers the synergy in writing and performing as twins.
"There's that intuition when you think the same thing at the same time," Earl says. ""There's something about siblings playing music together—it's pretty tight."
Throughout the years, tunes by The Cate Brothers have been covered by several artists. Notably, Earl says, are John Mayo and Marshall Tucker Band. First Edition recorded "We All Gotta Help Each Other" with The Gamblin' Man himself, Kenny Rogers, as frontman.
"That's kind of a compliment for somebody to do your song," Earl says. They never took a song for granted. "We would really work on our songs so the lyrics would mean something, not be hokey."
Aside from success as The Cate Brothers, Earl says he and Ernie got some of their most biggest kicks playing with The Band after it reunited in the early 1980s.
"That was a treat," Earl says. "We got to tour the world, played several shows with The Grateful Dead."
The biggest, he says was New Year's Eve at San Francisco's Municipal Auditorium in 1983. He says Jerry Garcia, a big fan of The Band, was a gracious host on tour.
A few years ago, Ernie decided he wanted a break, but it didn't last long. This summer is the most active they've been in a while.
"We're fortunate for people to keep calling us to play," Earl says. "We don't have to shop ourselves around. As long as you don't overdo it, people still show up."
The Cate Brothers play Misty's Place this Saturday, June 25 at 7 p.m.