Arts & Culture
Dan Conklin and The Regulators at Outland Ballroom
Dan Conklin (center) and the Regulators play Outland Ballroom with Country Road Crossers on Friday.
Jan 09 2017 at 2:04 p.m.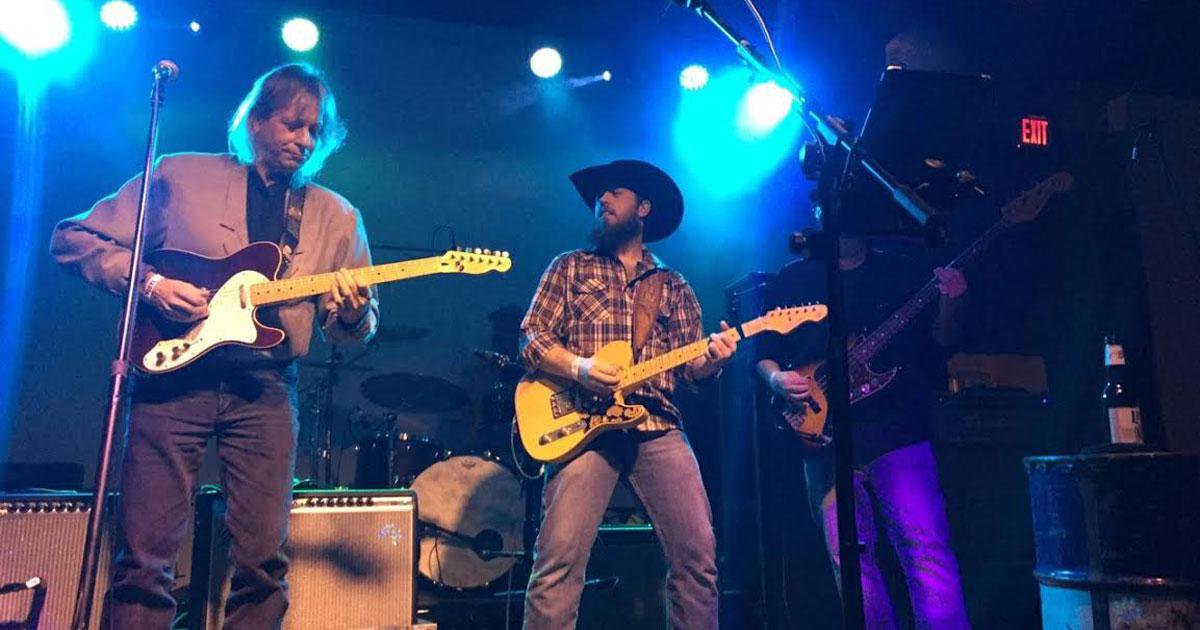 Dan Conklin, the front man for Springfield country quartet Dan Conklin and the Regulators, says his crew makes honky tonk music "the way it should be." The rocking red dirt band plays Outland Ballroom on Friday, January 13 at 9 p.m. with Country Road Crossers.
417: What happened to popular country music?
Conklin: Country music has gone real pop in Nashville. We don't touch any of that. Used to you could sing a song and you didn't have to have a reference to your pickup truck or a girl in a bikini. It was more about the music and the good time.
Now It's definitely catered toward selling to 14-year-old girls, like a Teen Magazine almost. There's still our kind of music out there. You don't hear anything like George Strait or Alan Jackson any more. They don't play any Waylon.
417: What country artists did you grow listening to?
Conklin: Waylon. We listened to Cross Canadian Ragweed and Stoney LaRue. We got to play a show with Reckless Kelly on their 20-year anniversary tour. Also Whitey Morgan is one of the newer guys to the red dirt scene but he's nationally touring.
417: When did you pick up the guitar? Was it your first instrument?
Conkiln: When I was a kid I played it quite a bit, teaching myself. Then when I was a freshman, I was lifting weights and dropped a leg press on my hand, smashed my fingers. I picked it up again about five years ago. As soon as I figured out how to play and sing at the same time, I decided to do it full-time. I cashed in a retirement fund to buy the gear, and kind of went all in.
417: Any resolutions for the new year?
Conklin: We'd like to travel more; trying to get to bigger venues in bigger markets. Everything I do revolves around (music). It's all I think about and all I do.