Drinks
The Best Patios in Springfield
Our favorite time of the year is here! The weather is warm and the southwest Missouri patios are open. Spend an afternoon soaking up the rays while the drinks keep on flowing.
By Becca Keathley and Shannon Hoffmann
Aug 28 2020 at 4 p.m.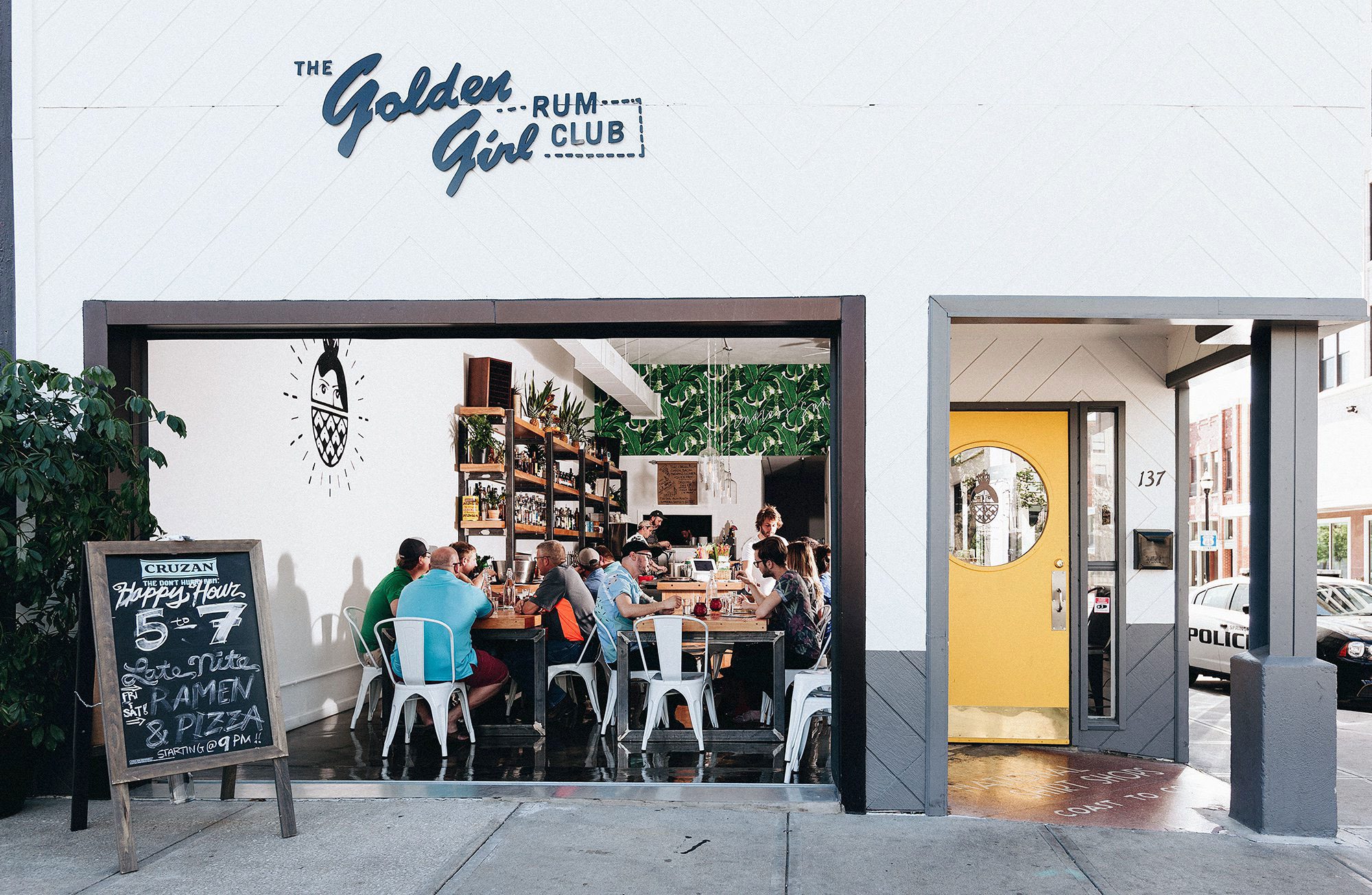 This blog was updated with new information 08-28-2020. Due to the changing nature of precautions regarding COVID-19 such as mask ordinances and social distancing guidelines, these details are highly subject to change. Check back for more updates or contact venues before you visit.

Hitting the patio at one of these venues? Don't forget to snap a selfie and submit it for Where's 417? to potentially be featured in a future issue 417 Magazine.

Nestled in the middle of Wilhoit Plaza is the most decorated patio and beer selection in Springfield. There are bags to throw, fries to eat, a keg fountain to watch (yes, a keg fountain), strands of lights and brewery labels pressed into the brick. We'll be hanging out 'til they kick us out.
Let's brunch, but in a social distancing style. The Aviary at Farmers Park has reopened and re-decorated. Check out the new extended patio that provides extra space for socially-distanced seating, bistro lights and new plant collection. Plus, the Aviary now has live music every Tuesday night.

Not only does Alamo Drafthouse serve up delicious food and deliver it to you while being mesmerized by a movie, but they also have The Backlot, a place to stop for a drink (or a meal) before or after your movie that also includes an outdoor patio. The Backlot is currently offering a limited menu and is not accepting cash.

While you can expect fewer tables at each Bambino's location to encourage social distance, taht doesn't mean you should expect less food. With hefty plates of pasta and fresh, warm bread, your carb intake just might go into overdrive. Pick between the cozy location closer to Missouri State University, which is now strictly first-come first-serve, or the Bambino's on Battlefield Road which is still taking reservations. While you're there, try the bruschetta. There are tomatoes in it so that makes it healthy, right?
With multiple locations in 417-land, Big Whiskey's patios are perfect for unwinding after a long day with a daily happy hour from 4 to 6 p.m. Quench your thirst with a refreshing cocktail, like the Lynchberg lemonade. Bonus: patios are dog-friendly as long as they're on a leash.
"But it's too hot to drink outside." Save that excuse for another day because Char Steakhouse & Oyster Bar (formerly Touch Restaurant & Oyster Bar), has fans in their patio area. While you're sippin' on your drinks you can pretend you are somewhere tropical with the breeze blowing through your locks.
Enjoy the open patio space at Cherry Picker Package x Fare in the afternoon with a latte or in the evening with a cocktail under the strand lights. Either way, you won't be disappointed. While the venue is practicing social distancing and has limited capacity, don't let that hold you back from soaking up the ambiance.
Three bars, two patios and one impressive drink list. It's one–of–a–kind drinkin' spot with a one–of–a–kind scratch menu. Did we mention that they throw events that are pretty dang unique, like their Kentucky Derby Classic? Say no more—we're already on our way.
"Where the burgers are hot and the beer is cold," is our new saying for this patio spot. It's also a prime Springfield Cardinals pre–or post–game option for when baseball season fires up again.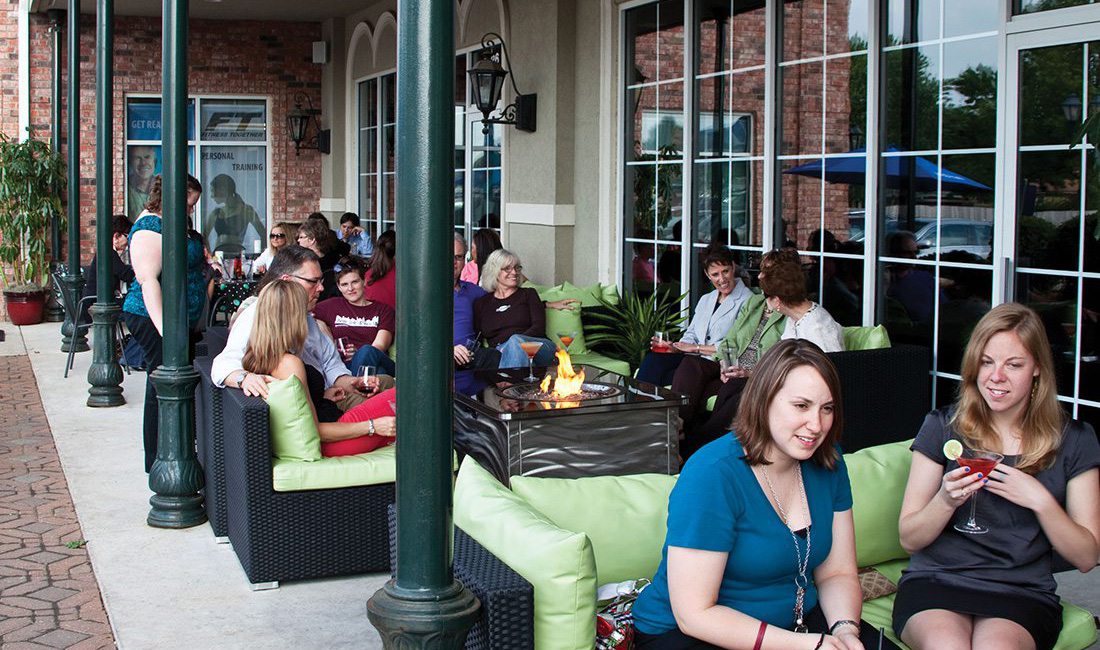 The spacious wraparound patio at Farmers Gastropub is the perfect place to sit and sample from a wide variety of craft brews and graze through the menu. Whether you want something filling like a double smash burger, or something a little lighter like a caprese salad, you won't be disappointed.

Spending the day outdoors doesn't sound too bad when there's a patio that backs up to Galloway Trail and boasts ten draft beers from Missouri breweries. We all love to people/dog watch and this is a prime spot to do so. Don't worry if you forget your sunscreen—they have patio umbrellas to keep you and your beer(s) shaded.
You would have no idea you were in downtown Springfield when you step into this bar. The tropical theme is everywhere you look from the decorations, to the menu, to the bar. They'll even open up the glass garage door so you can look out into Park Central Square and sip on your fun tropical drink when it's nice out. But the real question is—where do they get their tiki cups? WE WANT ALL OF THEM.
Drive-thru tacos and the sangarita aren't the only things that keep us coming back to Great American Taco Company. The patio is a great place to get your creative taco fix, like the Hawaiian Chicken Taco, while you watch the hustle and bustle of Battlefield Road.
Harbell's Grill and Sports Bar downtown has all you need for a little Sunday funday. Enjoy the big game on one of the many TVs, feast on the smoked chicken wings and satisfy your tastebuds with a cold brewski on the outdoor patio.
Hold Fast Brewing Company opened its doors and its patio to all us thirsty 417-landers last year and has proved a popular spot ever since. What better what to spend a summer Sunday (or any other day) than in its beautiful beer garden?
This luxurious hotel in the heart of downtown Springfield is accompanied with a swanky patio located in the back that gives off a private, cozy feeling. Relax in the cool chairs or take a pic with the big V for that perfect Instagram post.

Houlihan's has a fire pit surrounded by chairs that makes us feel like we're bronzing our bods at the lake. A FIRE PIT. We don't care if it's hot out—we want that fire pit blazing and a drink in our hand. Currently, Houlihan's is closing an hour earlier than usual.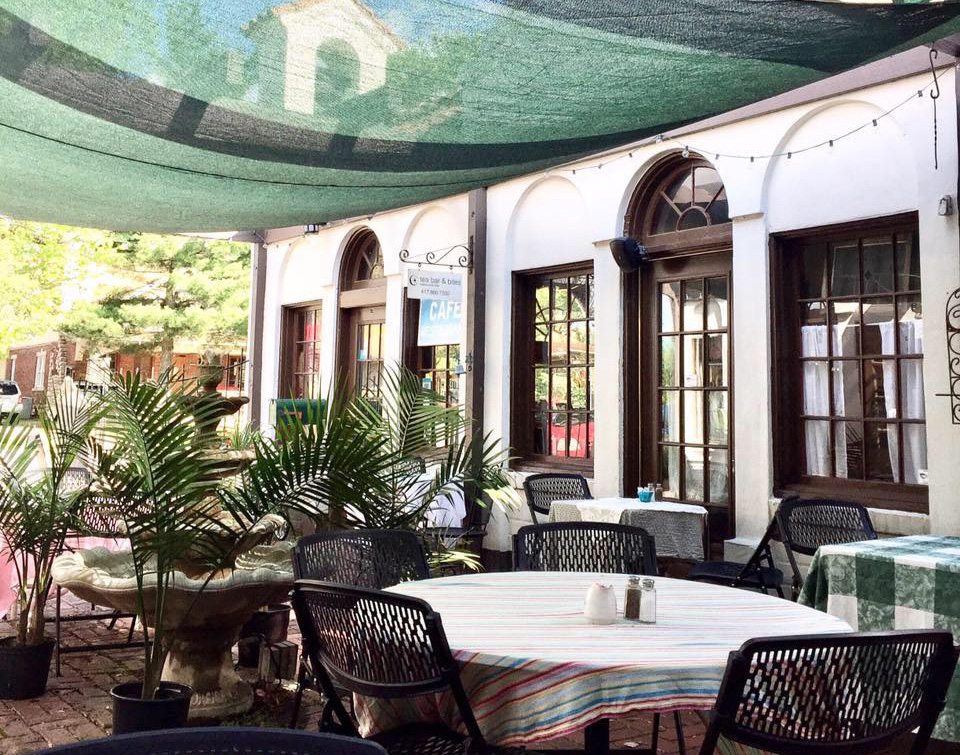 Photo courtesy Tea Bar & Bites Bakery and Café
Spend an afternoon relaxing on the Tea Bar & Bites Bakery and Café patio.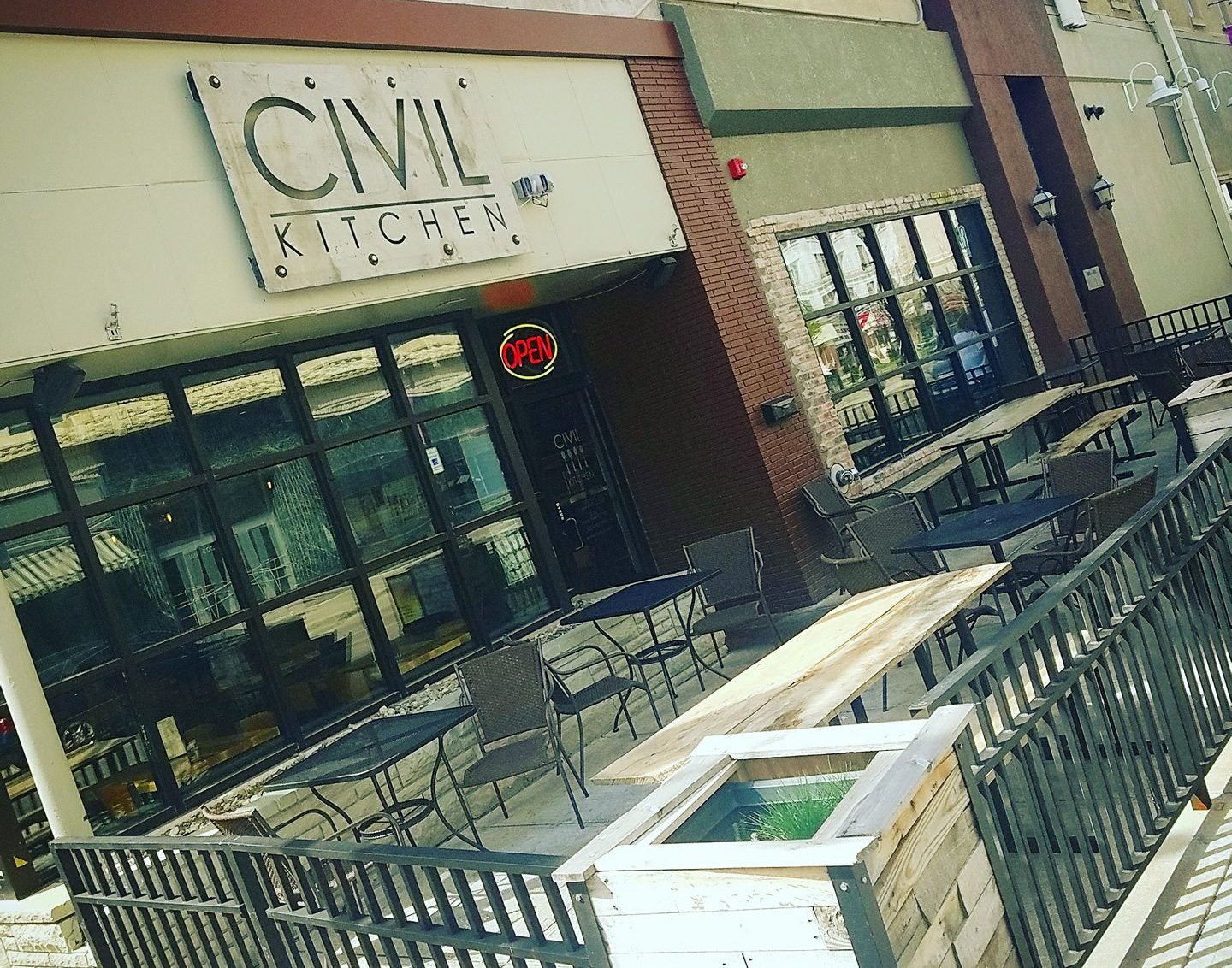 Photo courtesy Civil Kitchen
Hit up Civl Kitchen's patio for some Park Central Square views.
There's no place quite like Lindberg's Tavern when you add up its history, atmosphere, food and bar. The added bonus of a patio, live music and a killer brunch menu will only make you love it more. Although Lindberg's closes at 10 p.m. right now, it's made up for with new items that have been added to the menu—items you'll have to head there and try for yourself.
Pizza, pasta, paninis, salads and pet-friendly outdoor seating? Maso Pizza Bar has it all. It's also just steps away from Nicola's if you're in the mood for a fancy Italian dinner.
Nothing sounds more ideal to us than hangin' out in a backyard with our family and friends while drinking delicious craft beer. Mother's creates the ultimate chill vibe with backyard movies, events like the Mother's Day Festival and the fact that dogs are welcomed with open arms.
Like any good bar worth the salt on the rim of its margarita glass, The Rock Food & Friends offers a spacious outdoor patio for sitting back and sipping some craft beer or crafty cocktails. You'll also find a varied menu with plenty of healthy and not-so-healthy options.
Located in Chesterfield Village, this hotspot pub has daily food and drink deals and karaoke battles. Hungry patrons can feast on tasty burgers and cold brews while relaxin' on the patio.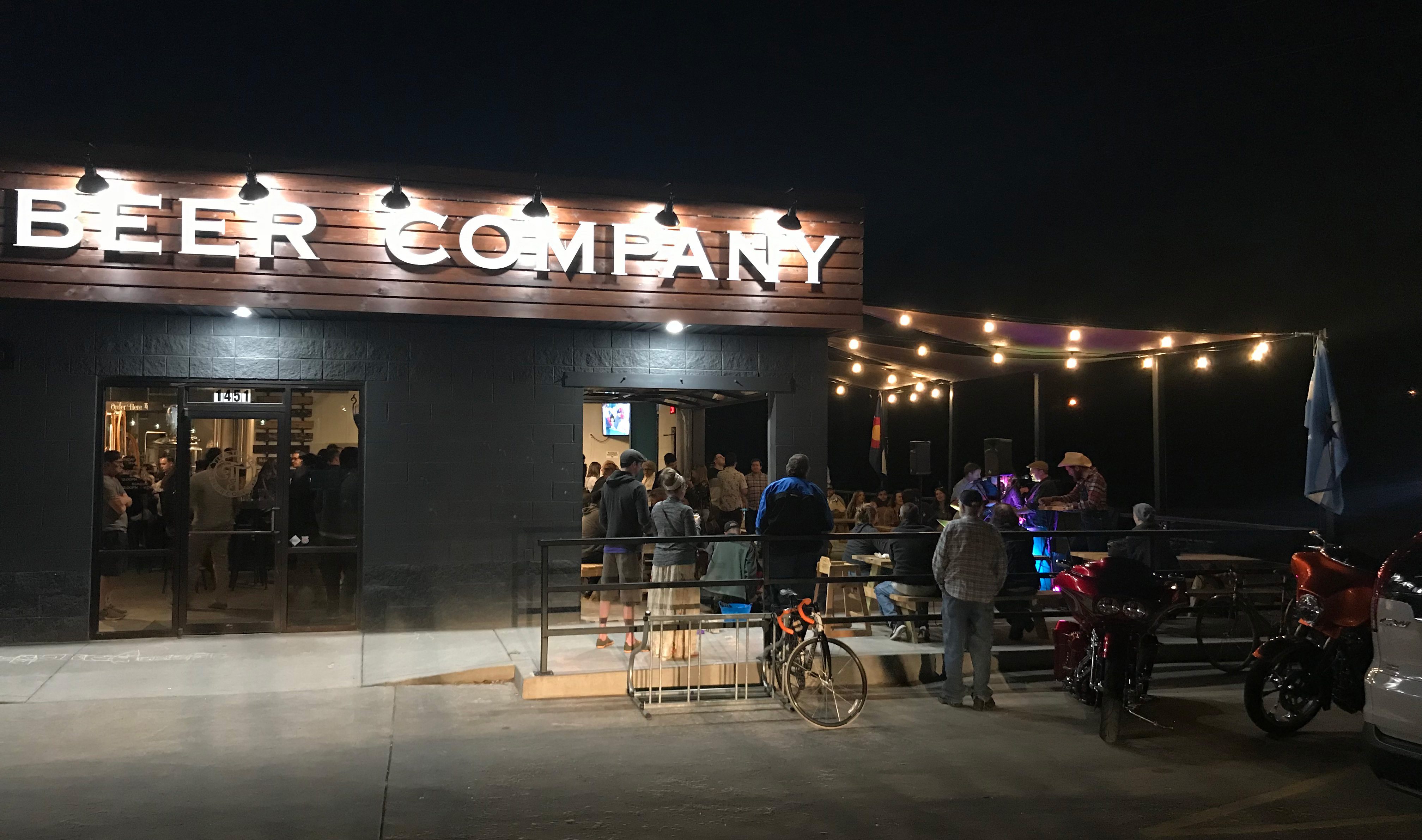 We tend to forget that Brew Co. has outdoor seating, with shaded and unshaded areas, but only because of the massive space indoors. With a new lineup of craft brews, still made in–house of course, you can't go wrong.

Springfield's most charming patio might just be the one at Tea Bar & Bites Bakery and Café. This quaint locale includes a fountain, shade for those extra sunny days and a relaxing atmosphere to unwind and sip on a Georgia peach tea with your pals. Currently, Tea Bar & Bites is closed on Monday and Tuesday, open 9 a.m.–4 p.m., Wednesday to Saturday, and 10 a.m.–2 p.m. on Sunday. Don't worry, we'll still be there.
There's no shortage of craft beer in 417-land. Tie & Timber Beer Co. serves up premium, fresh craft brews like Wellerweizen Hefe, Kölsch and Bob Ross. Grab a brew, head to the patio and listen to some live tunes from the patio.

No kitchen, no problem. Where else can you order from neighboring restaurants and have food delivered to you at a bar? A bar that feels like home, a patio that can be enclosed if needed, pool tables inside and free popcorn.
Part of Hotel Vandivort's expansion, Vantage sits atop V2 behind the original Hotel V building. Vantage offers far-reaching views of the Springfield skyline and a spacious outdoor seating area that's perfect for socially-distanced summer sipping. Along with the benefit of having outdoor space, Vantage has also recently introduced touchless menus so you can order from your phone.
Commercial Street is already known for its history, and of course, beer. Spend the day sitting outside with a nice brew in hand, then check out some cute antique stores and C-Street's Farmers Market. That's the best time to shop right?

Do you have a favorite patio or any updates? Email digital@417mag.com and we'll get them added!