Arts & Culture
Shaun Munday Releases Debut Album
Catch him at The In Party this Wednesday.
By Brett Johnston
Feb 27 2017 at 3:20 p.m.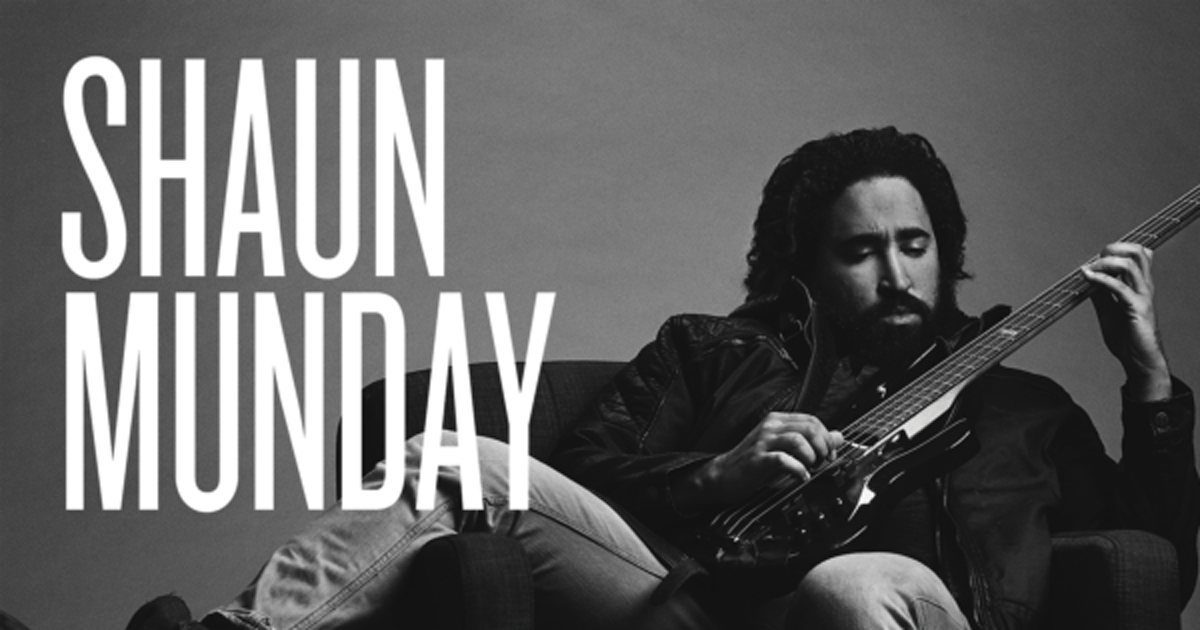 With a soulful blend of funk and blues, Shaun Munday's debut album recalls classic R&B with a sound unique to himself. Munday's self-titled record comes just one year after the bass-thumping maestro began playing solo.
Production is kept simple throughout the 10 tracks. Munday's vocals are front and center, showing off range with his signature rasp and bravado. Vocal harmonies support the hypnotizing melodies and add depth behind the polyrhythmic plucking of his bass guitar. That's where most of the album's percussion is contained. Exceptions for simple drum arrangement on "Stay," and the sparing use of claps and snaps. The rhythm of the first two tracks is supplemented only by handclaps. "Come When I Call" opens the album on a funky note and is a leading example of Munday's proficiency in arrangement. It's one of eight songs, entirely written and produced by Munday on the record. His spin on traditional tune "Wade in the Water" provides an original take while keeping soul of an old spiritual, gospel choir included.
Shaun Munday's album is available for download on iTunes and Google Play. He plays Wednesday, March 16 at The In Party hosted by The Order at Hotel Vandivort.