Arts & Culture
Talented Neighbors Lift Stokes
Tyler Stokes of Delta Sol Revival returns to Springfield for two shows Wednesday
By Brett Johnston
Jun 27 2016 at 1:57 p.m.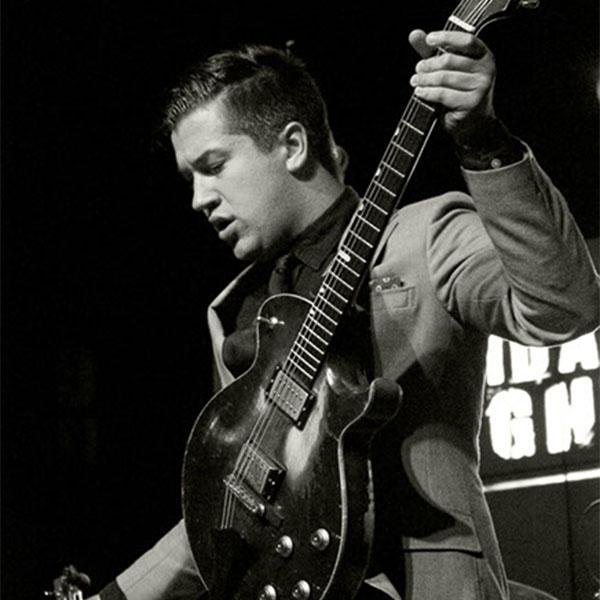 Blues savant Tyler Stokes says he picked up the guitar late, but caught up quickly, thanks in part to some talented, and friendly, neighbors.
Delta Sol Revival's frontman recalls being 10 or 11 years old in St. Louis, loving classic rock and playing along with his father's Lynyrd Skynyrd records.
Soon after, a PBS documentary on blues music shifted his preference. Time with his neighbors helped elevate his skill.
"My next door neighbor was Devon Allman, who is Gregg Allman's son of The Allman Brothers. Once I started playing, my dad was like, 'you know, you should probably go over there and talk to them.'"Stokes says he was terrified as he carried his acoustic guitar to the next house over where Devon Allman requested a tune.
"What's funny about it is I was already playing [songs by] The Allman Brothers and the blues before I even knew he was there," Stokes says. "One day I heard his band rehearsing and then I knocked on the door."
He says from that day forward, he soaked up as much as could.
"For three hours every Wednesday, I got to see a professional band rehearse," Stokes says. "I sat there and asked them questions and they were so cool about it."
Stokes says Devon, a Blues Music Award winner, was steadfast with encouragement. The two remained close when he moved to Springfield to attend Drury University for music therapy school.
"[Devon] was kind of waiting for me to grow, then finally when had 'the stuff,' he was like let's do this—I'll produce your first record," Stokes says he was floored.
He completed his collegiate pursuits at DU, but shifted priority to the composition of his first record.
Devon brought world-class players to PM Studios in Memphis for Delta Sol Revival's 2015 release, Witness. It features Grammy-winning drummer Yonrico Scott, keyboardist Rick Steff—who has recorded with Hank Williams Jr. and Lucero among others, and Shaun Munday on bass.
Two days after his 14th birthday, Stokes played his first professional gig with St. Louis player Marquis Knox. Once again based in St. Louis, Stokes has settled into the grind of being a full-time professional musician.
"I love doing it, but it's not easy, you really have to grind," Stokes says. "I don't feel like I work a day in my life, I'm doing what I've always wanted to do."
Though now, he pays closer attention to how he prepares each day.
"You have to have a lot more discipline taking care of yourself—especially vocally—because you always have to be on."
Stokes is back in Springfield for two shows on Wednesday; the first is downtown at Founders Park (12:15 p.m.) and Hotel Vandivort's The In Party at 5 p.m.