Life
Where to Ditch Your Dying Christmas Tree
When your Christmas tree is losing its needles and the holiday has long passed, it's time to say goodbye. Haul your tree to one of these local spots to give it a little purpose in its afterlife.
By Jenna deJong
Dec 27 2017 at 1:43 p.m.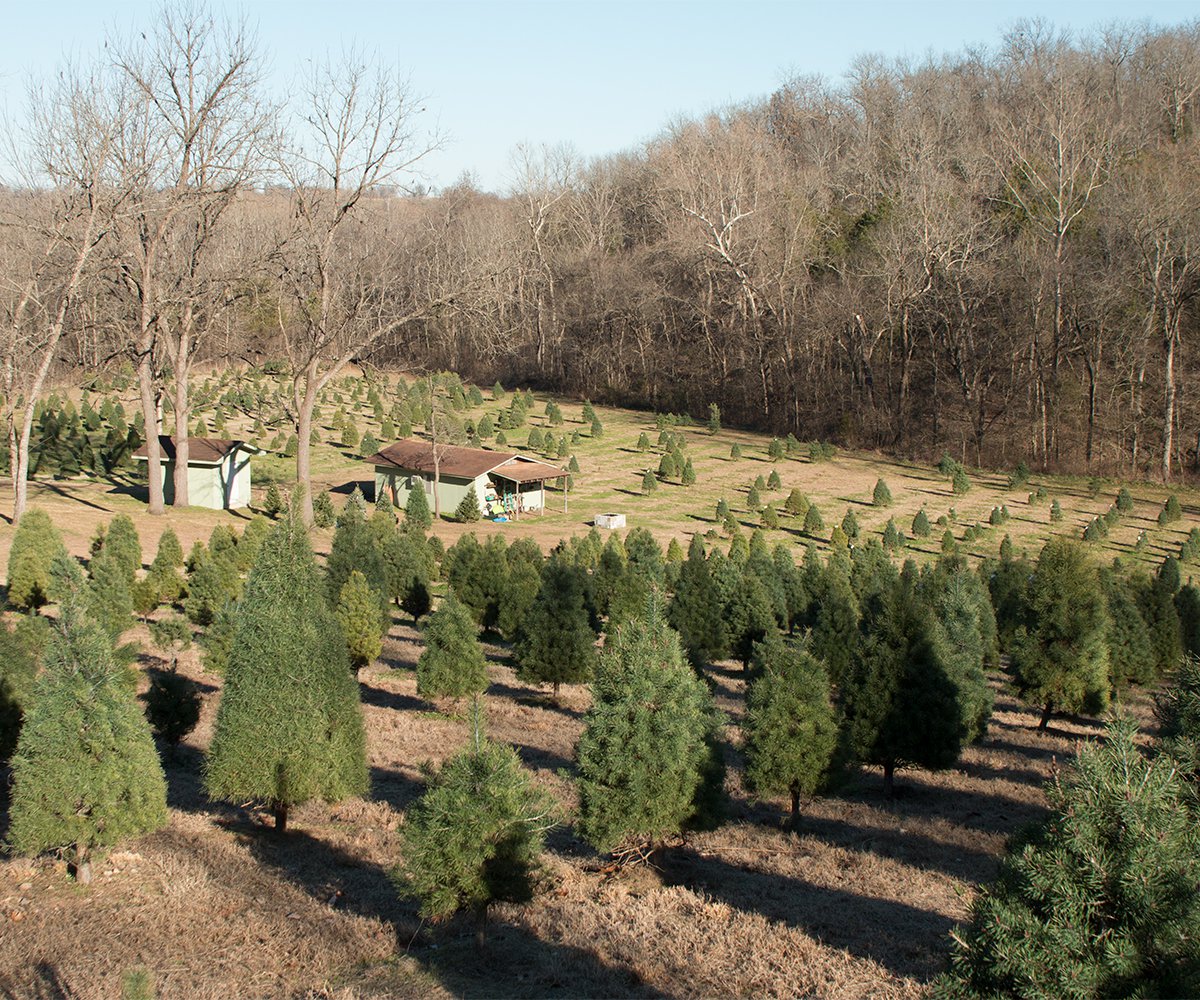 Donate to a Worthy Cause 
For only $5, Wickman's Garden Village (1345 S. Fort Ave., Springfield; 417-862-3707) takes your tree and donates the money collected to a local nonprofit of the business's choice. Wickman's then mulches the tree, and owners can take some of it home—so be sure to bring an extra container. Whatever is left over, Wickman's uses in its nursery. In past years, Wickman's has given all monetary donations to The Kitchen, Inc. Before drop-off, remove all glass and plastic. Call for more details. 

For those needing a longer drive before they say goodbye, Shepherd of the Hills Fish Hatchery (483 Hatchery Road, Branson; 417-334-4865, ext. 0) accepts trees with the intent of minimizing soil erosion. Donations are free of charge and accepted 24 hours a day. The trees are used for erosion projects—the decomposition process allows the soil to rejuvenate and maximizes terrestrial animal habitats. Shepherd of the Hills asks that any tinsel, plastic bags or other decorations be removed from the tree before drop-off. Follow the signs directing to the proper drop-off site. The drop-off is self-service, and trees should be deposited next to the boat ramp.
 
Revisit Your Tree Farm
Revisit one of the Christmas tree farms around town for an easy and convenient drop-off location for a tree that's lived its last Christmas dream. When Jessie Huntley first started working as a teenager at Cole's Tree Farm (23100 Highway 00, Lebanon; 417-588-3008), he worked under a former U.S. forester who allowed people to drop off their used Christmas trees on his 30-acre property. Since taking over the business eight years ago, Huntley continues the tradition and allows guests to drop off their trees on a specific part of his property to spur wildlife growth. Bridgestone Christmas Tree Farm (9615 County Lane, 251, Webb City; 417-529-8508) also allows trees to be disposed of on their property if guests call beforehand. 
 
Call Yardwaste Recycling Center
If all else fails, rely on the convenient option of Yardwaste Recycling Center (3772 County Road 119, Brookline; 417-864-1905). The center accepts all trees free of charge until the last day in January; remember to bring only your tree when dropping off—the center charges a $5 residential fee if other clippings are included.