Recipes
Start the Day with Cinnamon Swirl Bread
Start the morning with something cinnamon-sweet that makes the whole family happy.
By Katie Pollock Estes
Dec 2022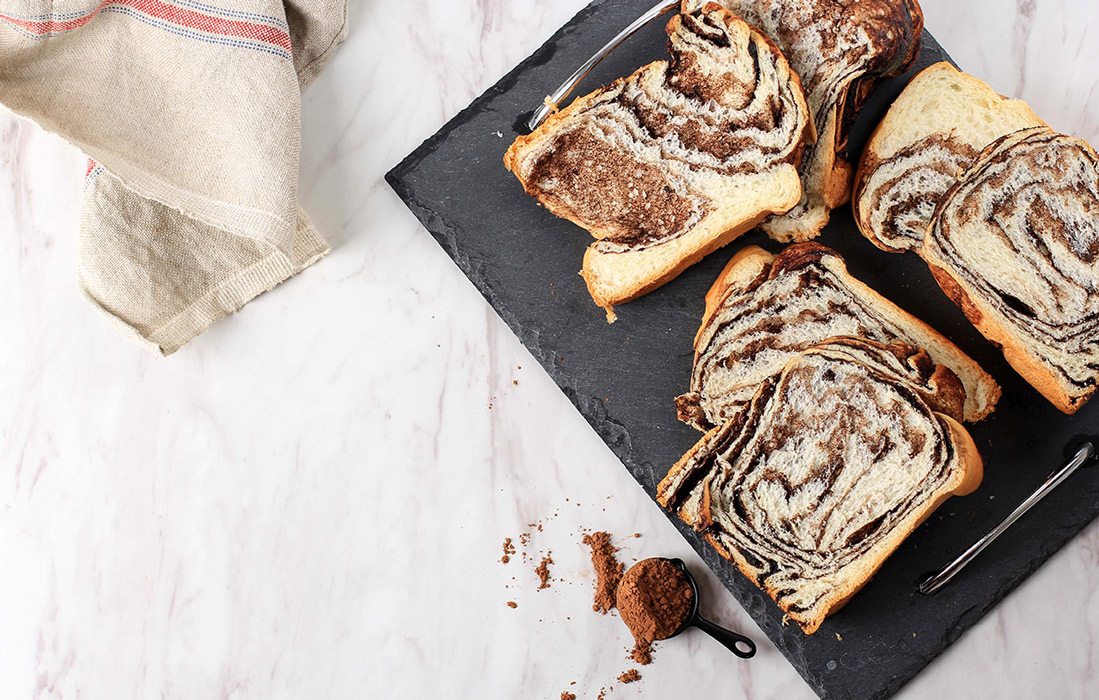 At my house, I'm always torn between wanting to spend Christmas morning in the kitchen (whipping up something special for breakfast so my kids will feel like this is a magical day), and wanting to spend Christmas morning on the family room floor playing with my children. And for me, playing with my kids wins every time. That's why I love this cinnamon bread recipe. (A recipe which, full disclosure, I did not create from scratch. It's a combo of several recipes I've tried.) I can bake it the day before, so all we have to do on Christmas morning is slice it, toast it, butter it and enjoy it.
Cinnamon Swirl Bread
Bread
1 cup slightly warmed whole milk
4 tablespoons unsalted butter, melted
2 tablespoons granulated sugar
1 large egg plus 2 egg yolks, beaten
1 packet instant yeast
4 cups bread flour
1¼ teaspoons salt
Filling
2 tablespoons unsalted butter, melted
1/4 cup granulated sugar
1/4 cup light brown sugar, packed
3 tablespoons ground cinnamon
Wash
1 large egg
1 tablespoon water
Instructions:
Pour milk into a large mixing bowl and add butter, sugar, egg, yolks and yeast. Whisk to combine. Add flour and salt and mix well. Add a little bit more flour if it's too sticky. Knead by hand until the dough ball is smooth, holds its shape well and bounces back when you lightly poke it. Transfer to a greased bowl, cover with plastic or a dish towel, and let rise 1–2 hours until doubled in size. Punch down the dough, and transfer it to a clean and flour-dusted surface. Roll out into a rectangle almost as wide as your loaf pan. Combine filling ingredients and sprinkle as much as you like on the dough rectangle. Spritz the mixture with water to lightly moisten it, then roll into a tight log. Place in a greased metal loaf pan, seam side down. Cover lightly with greased plastic and let rise again for 1 hour. Beat together the egg and water for your wash, and paint it over the loaf. Bake at 350°F for 50 minutes or until golden brown. Cool completely in the pan on a wire rack. Store in a plastic bag at room temperature. Slice and serve toasted with butter.
Variations
You can easily throw other ingredients onto the dough before you roll it, like mini chocolate chips or some raisins. Or use the sliced bread to make some decadent French toast. Bonus, this bread freezes really well.