Dishes
Affogato from Green House Coffee and 6 More Good Things
These seven dishes or drinks have passed our taste buds this month and made us rave. They are ranked by level of yumminess.
By Katie Pollock Estes
Mar 2022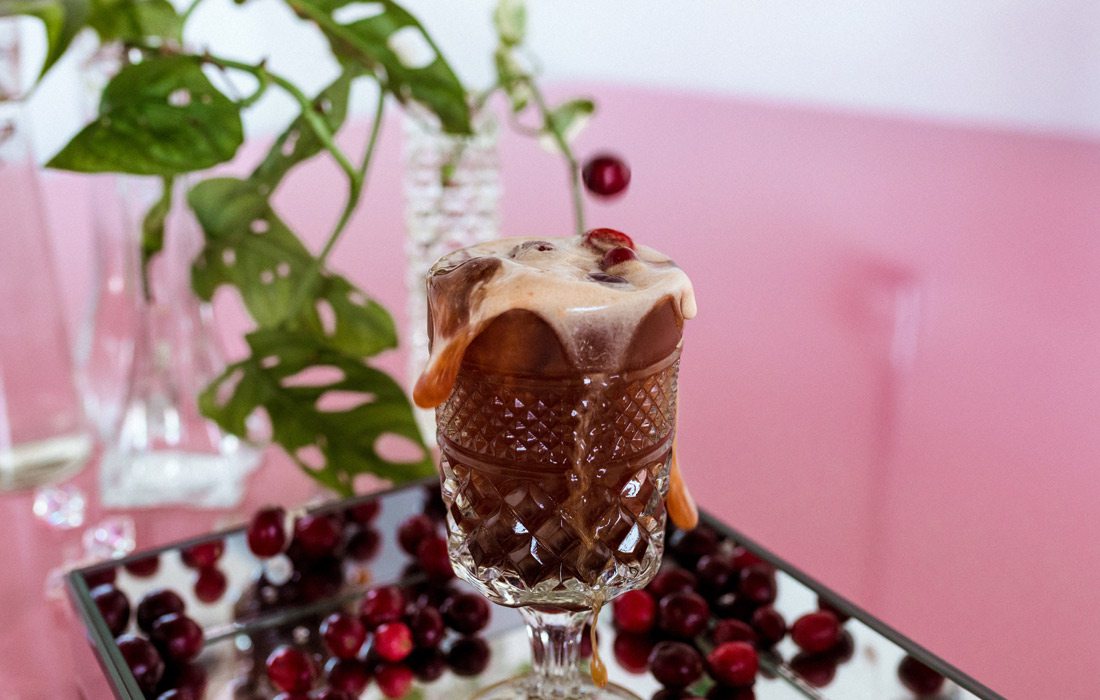 1. We love treating ourselves to an affogato from Green House Coffee & Affogato Bar (431 S Jefferson Ave Suite 172, Springfield). You get to choose your ice cream flavor and your espresso or tea option to create your own affogato creation. Just pour the shot over the ice cream and dig in. 
2. Our new favorite soul-warming comfort food is the lamb biryani from Taj Mahal (1250 E. Republic Road, Springfield). This dish is bursting with flavor—plus plenty of spice if you ask for it—and it features super-tender bits of lamb in every bite.
3. We rarely veer from our favorite pho when we visit Pho Kim (3433 S. Campbell Ave., Suite C., Springfield), so imagine our delight when we tried and loved their chicken fried rice. It has the most satisfying crispy, crunchy rice bits.
4. For something as indulgent as it is comforting, we love the wagyu meatballs from Char Steakhouse & Oyster Bar (1620 E. Republic Road, Springfield), served with sage mushroom sauce and marinara.
5. We go to RISE (105 Park Central Square, Springfield) to dig into inventive fare, and the Give Me Summer Ricotta Pancakes don't disappoint. They're topped with kiwi, banana, candied orange and strawberry sauce.
6. The Candy Craze Milkshake from Uncle Buck's Fish Bowl & Grill (Big Cedar Lodge, 190 Top of the Rock Road) is an over-the-top sweet tooth tamer. Cotton candy ice cream is topped with rock candy, Twizzlers, swirl lollipop, cotton candy and a Sixlets rim. 
7. We recently had a stellar start to the day when we dug into the Power Breakfast Bowl at Architect Coffee (1604 E. Republic Road, Springfield, 417-771-5030). Yogurt is topped with granola, quinoa, berries, banana, chia seeds, chocolate chips and honey for an explosion of tasty textures.