Dishes
Try the Brussels Sprout Kimchi at Craft Sushi
These seven dishes or drinks have passed our taste buds this month and made us rave. They are ranked by level of yumminess.
The Editors
Mar 2020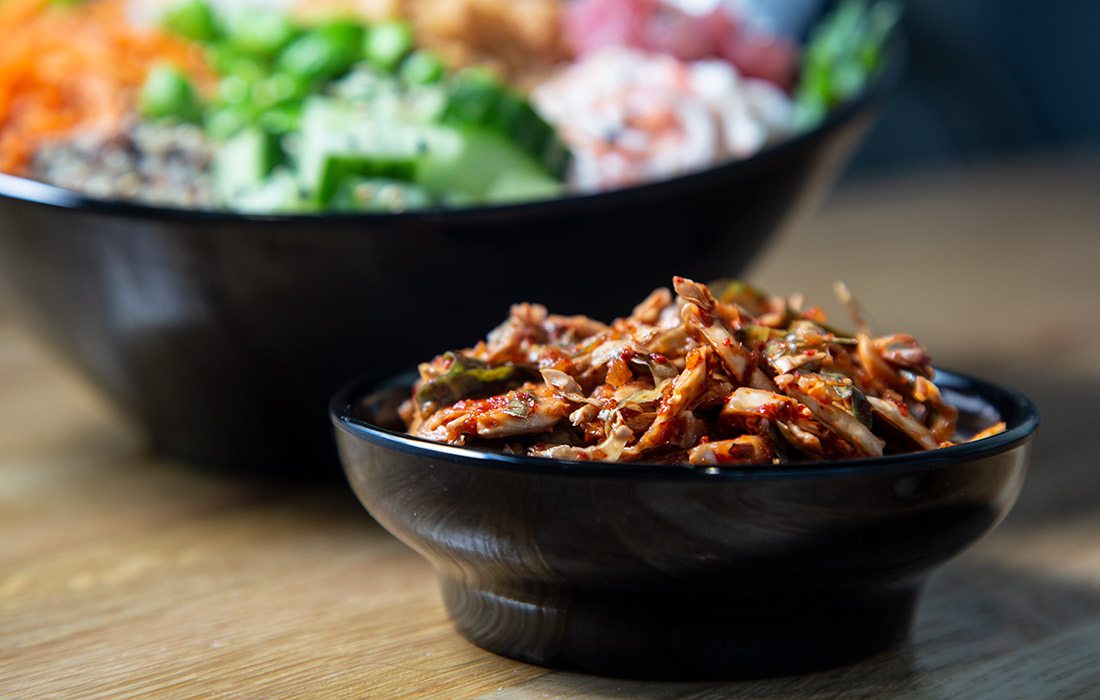 1. The shareable plates at Farmers Gastropub (2620 S. Glenstone Ave., Springfield; 417-864-6994) will have you poppin' it like it's hot, especially the totally decadent organic popcorn, which is popped in smoky, porky bacon fat then tossed with bacon, salt and pepper for addicting bites that are tough to share.
2. Even if breakfast food isn't your jam, you'll be unable to resist the breakfast egg rolls at Morning Day Café (101 S. Main St., Nixa; 816-883-8258). Crispy wonton wrappers are stuffed with scrambled eggs, cheese and either bacon, sausage or avocado. Whichever filling you choose, don't forget to dunk these puppies in the house-made bacon gravy.
3. Slide into a tasty bite with the braised beef sliders at Vantage Rooftop Lounge & Conservatory (260 E. McDaniel St., Springfield; 417-851-1768). Juicy braised beef is topped with caramelized onion white cheddar and drizzled with blue cheese crema for a little snack that will have you soaring.
4. For a truly indulgent start to your day, order the cinnamon roll pancakes from The Big Biscuit (multiple 417-land locations). Caramelized brown sugar and cinnamon are swirled into classic buttermilk pancake batter. The whole fluffy cake is then drizzled in icing.
5. After turning your stomach on thrill-inducing rides, treat your tum to something yum—like the salty, crispy and addicting fried chicken from Molly's Mill Restaurant inside Silver Dollar City. The park reopens this month, so prepare your appetite.
6. It's a hard knock month for wonton wrappers—Hard Knox BBQ (2931 E. Battlefield Rd., Springfield; 417-720-4811) has stuffed the crispy wrappers with burnt ends for burnt end rangoons. Available on Wednesdays, these meaty morsels are stuffed with cheese and roasted garlic then deep-fried. They're served with Thai ginger barbecue sauce and slaw.
7. Take a little deviation from the norm and try the Brussels sprout kimchi from Craft Sushi (1251 E. Sunshine St., Springfield; 417-319-5887). Made traditionally with spicy gochujang and crunchy veggies, this variation substitutes cabbage for Brussels sprout leaves. Try as a side or served within your bowls and rolls.