Dishes
A Chicken Strip Basket and 6 More Good Things
These seven dishes or drinks have passed our taste buds this month and made us rave. They are ranked by level of yumminess.
the Editors
Apr 2022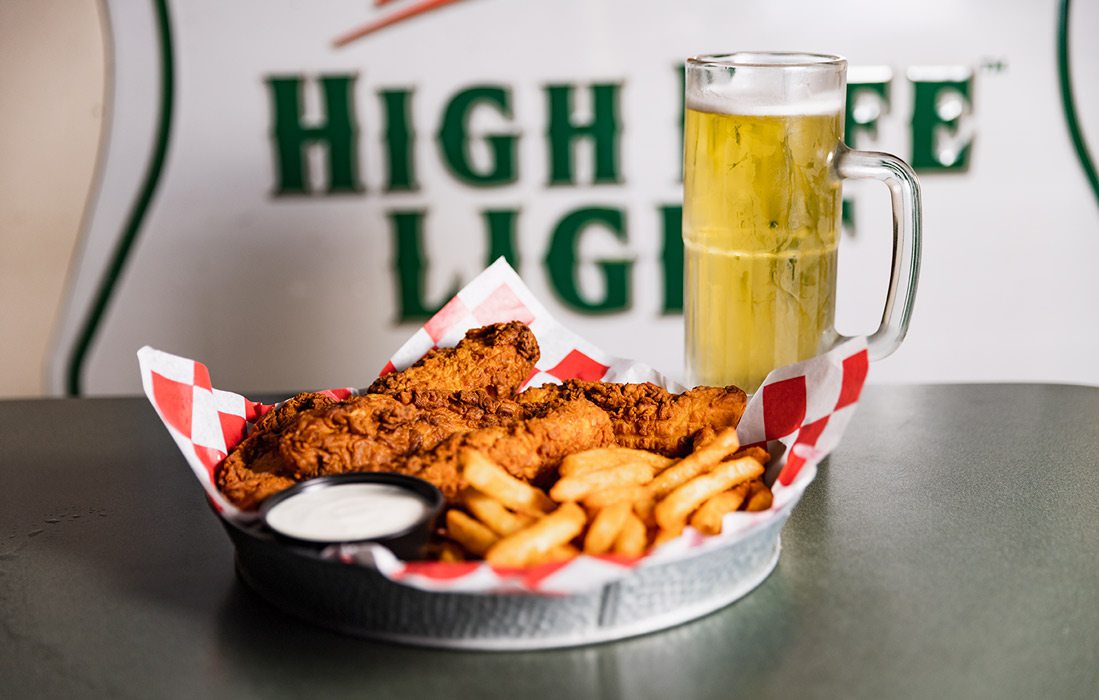 1. The Chicken Strip Basket at Southbound Bar & Grill (5739 S. Campbell, Springfield) is a simple yet perfectly executed fried chicken strip with the right amount of crunch and all of the flavor.
2. The Lamb Biryani at Taj Mahal Indian Restaurant (1250 East Republic Rd., Springfield) has all the expected aromatics one can imagine plus the unique textures of the basmati rice and the succulent lamb curry.
3. Blueberry Lemon Cake at St. Michael's Restaurant (301 South Ave., Springfield) will leave a smile on your face and keep you dreaming of this flavor combination for days. 
4. The fried chicken sandwich war is still on and the Buttermilk Fried Chicken with salt & pepper honey sandwich at Bricktown Brewery (2040 E. Independence St., Springfield) will be a big contestant for the winning title. House breaded and marinated, served on a brioche bun with caramelized pineapple slices. 
5. The Croque Madame at RISE (105 Park Central Square, Springfield) is one of the best versions of this sandwich we've seen in town; the bread is perfectly soft yet holds to the challenge, bechamel sauce, gruyere cheese, ham and a fried egg. Just delicious. 
6. Have you had a Mangonada from Los Michoacanos Garcia yet? (1402 W. Sunshine St., Springfield) I'm talking about a frozen beverage that combines the flavors of ripe mangoes, plus the savory chamoy and the heat from tajin. Flavor bomb. 
7. Caprese Empanadas are so good at Pampa Empanadas (3302 S. National Ave., Springfield) with cherry tomatoes, basil, mozzarella cheese, chopped garlic, onions and spices.