Dishes
Try the Duck a l'Orange at Fire & Ice
The Duck a l'Orange at Fire & Ice is a Francophile's escape.
By Megan Dollar
Feb 2021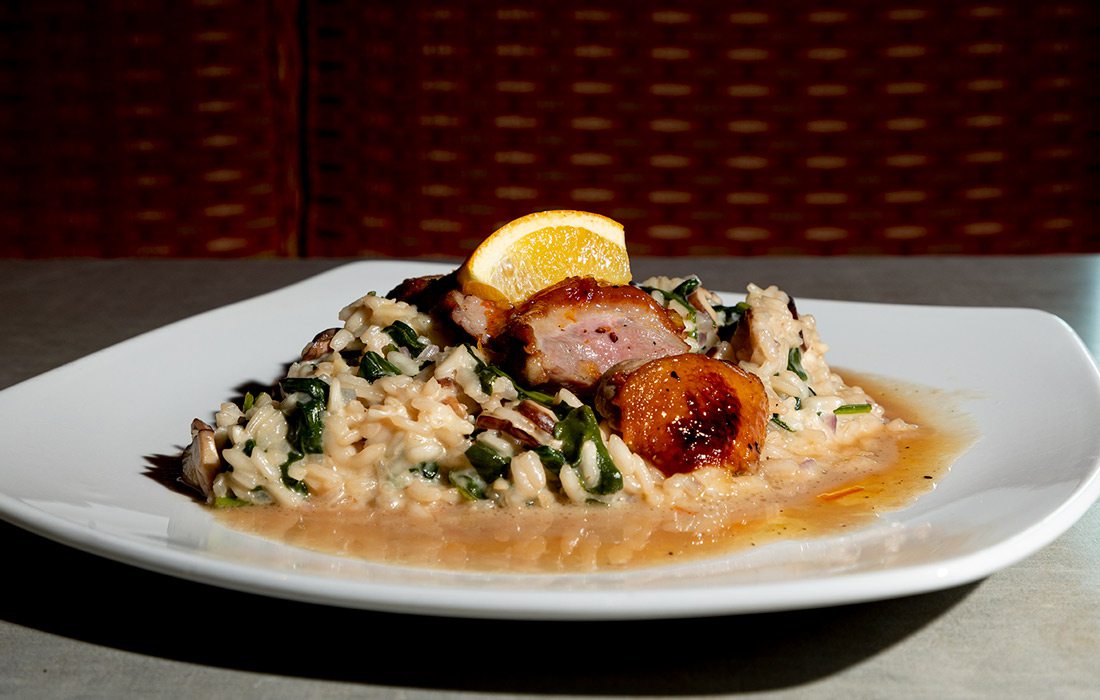 I'm a newly christened duck-eater. I only began eating the poultry about a year ago, but it has quickly become one of my favorite indulgences. So, when I saw duck a l'orange on the menu at Fire & Ice (2546 N. Glenstone Ave., Springfield), I immediately had to try it.
This dish focuses on the duck—a pan-seared breast with a Grand Marnier glaze. If you're a fellow duck connoisseur, you might be in agreement that the breast is not the best cut of the duck. It's a much gamier-tasting meat than the highly acclaimed, tender leg, but it is still delicious. What I liked about this breast in particular is that it was soft and juicy on the inside but nicely seared to a light crisp on the outside. A bit of candied orange zest was sprinkled on top, which gave the meat a sweet and acidic complement.
The duck a l'orange came served alongside a bed of mushroom and spinach risotto. While tasty, I found the flavor combination of the Grand Marnier duck and fungi risotto a bit confusing. Some kind of potato dish aux les Françaises, perhaps an au gratin or dauphinoise, would've brought the dish to near perfection.