Dishes
Flaming Saganaki at Greek Belly
Plus six other things that passed the test of our taste buds.
By The Editors
Feb 2019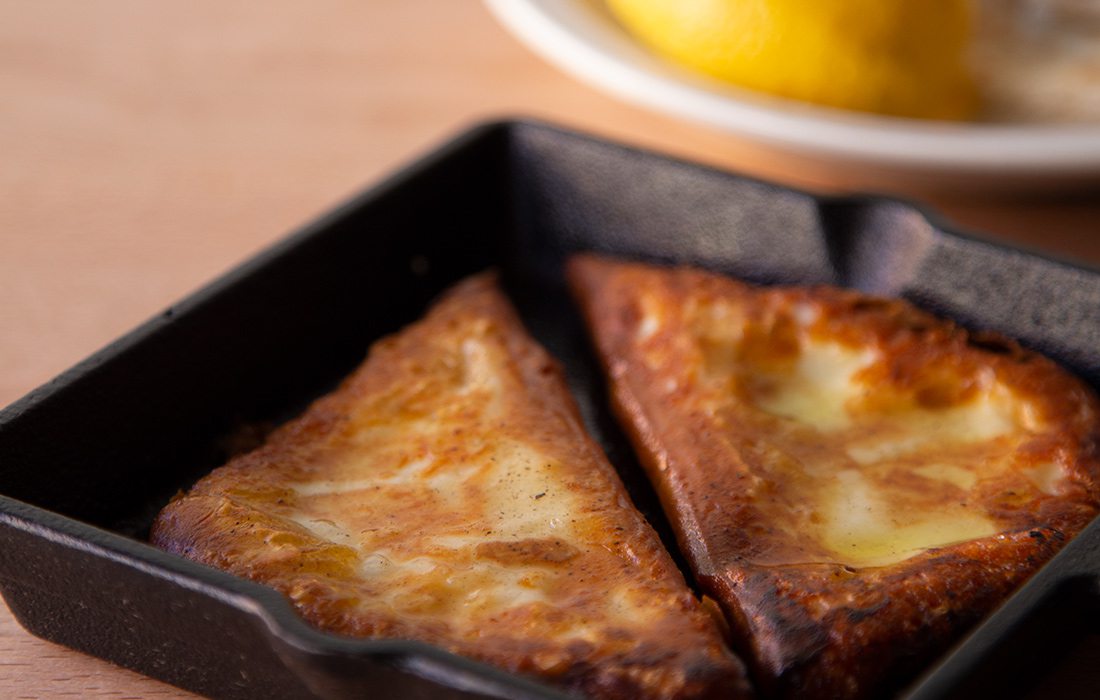 1. The Flaming Saganaki at Greek Belly (320 E. Walnut St., Springfield, 417-597-3382) is an authentic dish worth seeking out. Aged kefalograviera made from sheep's milk is seasoned with flour, flamed at the table, squeezed with lemon juice and served with pita. Dig in! 
2. We typically like our steaks unadorned, but the O'Reilly steak sauce at Metropolitan Grill (2931 Battlefield Road, Springfield, 417-889-4951) has converted us... Portobello mushrooms, Asiago cheese, bacon (sigh), caramelized onions and demi-glace. Need we say more? Consider us hooked.
3. The hearty sausage roll at London Calling Pasty Company (various locations, 417-380-7943), is calling our name. Grab one while strolling Farmers Market of the Ozarks or stop by the red bus at Springfield Food Truck park on North Glenstone Avenue. Just get extra napkins to mop the butter from your chin
4. Can avocados get any better? In a word, yes. Order them fried at Los Cabos Mexican Grill & Cantina (4109 S. National Ave., Springfield, 417-823-9114). It's both halves battered, fried and topped with either beef, chicken or shrimp. Add a couple of spoonfuls of salsa and chipotle sour cream and you'll be humming "La Bamba" the rest of the day.
5. Sorting through options at Early Bird Breakfast Pub (1717 E. Cherokee St., Springfield, 417-885-8088) can be a challenge, so here's a tip: Get the breakfast club. This hearty sandwich has it all: eggs, cheddar, a schmear of bacon butter and your choice of bacon, sausage or ham. It's all hugged between either French toast or waffles.
6. The duck confit at Finnegan's Wake (305 South Ave., Springfield, 417-869-1500) is a rad addition to the menu. Juicy duck meat, cheese curds, orange molasses, Guinness corned beef gravy and green onion are layered on house chips for a mouthwatering combination.
7. The folks at Missouri Spirits (507 W. Walnut St., Springfield, 417-501-4674) always come up with creative libations, and their spin on a standard, the peach old fashioned, is no different. They mix a house-made syrup with real peaches, sugar, spices, a dash of Angostura bitters and Missouri Spirits bourbon. Cheers!