Dishes
Globetrotter Pork Belly Tacos and 6 More Good Things
Here are seven dishes drinks that have passed our taste buds this month and made us rave, ranked by level of yumminess.
By the Editors
May 2022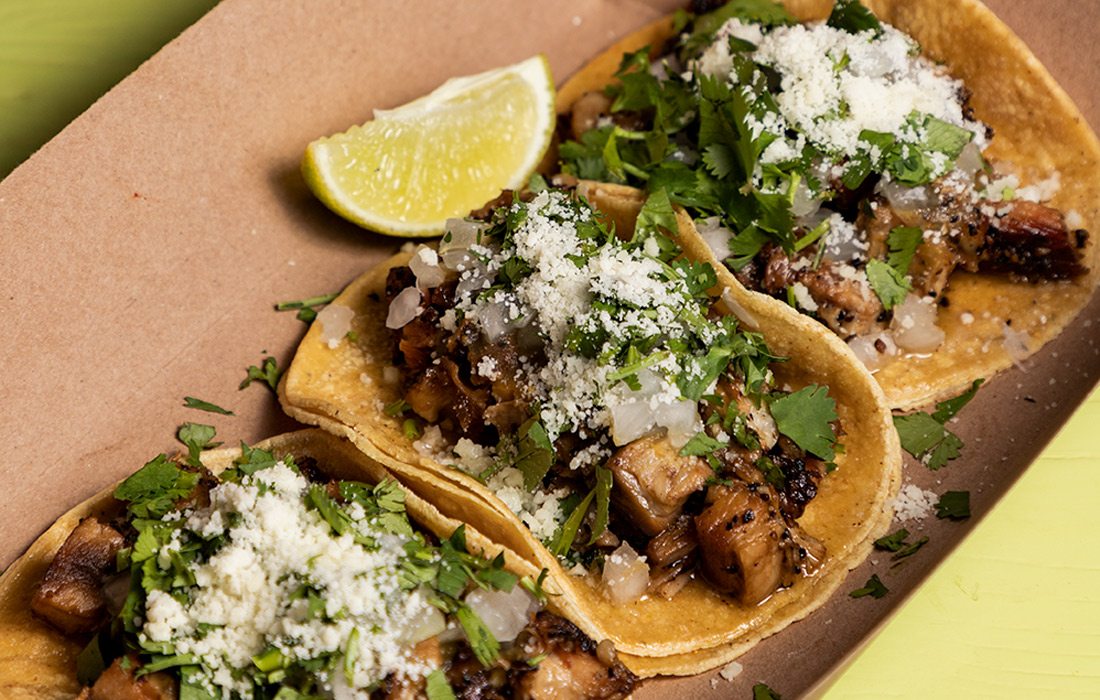 1. Globetrotter Pork Belly Tacos at Team Taco (1454 E. Cherry St, Springfield) are just mouthwatering: perfectly cooked little chunks of pork belly with traditional toppings on corn tortillas.
2. Chocolate Chip Cookie Ice Cream Sandwiches at Druff's (331 Park Central E, Springfield) are the perfect grab-and-go sweet snack for any sunny day. 
3. For a sweet sip to go with a pizza meal, we love the strawberry-basil lemonade from Luco's Pizza (2925 W. Republic Road, Suite 100, Springfield). With strawberry slices and leaves of basil, it's so fresh!
4. We can't get enough of the Bacon Brown Butter Popcorn at Farmer's Gastropub (2620 S. Glenstone, Springfield). I mean, what else is there to say? Seasoned with salt, pepper and fresh chives.  
5. The Croque Madame at RISE (105 Park Central Square, Springfield) is one of the best versions of this sandwich we've seen in town. The bread is perfectly soft yet holds to the challenge: bechamel sauce, gruyere cheese, ham and a fried egg. Just delicious. 
6. Have you had a Mangonada from Los Michoacanos Garcia yet? (1402 W. Sunshine St., Springfield). I'm talking about a frozen beverage that combines the flavors of ripe mangoes with savory chamoy sauce and the heat from tajin seasoning. Flavor bomb. 
7. Caprese Empanadas at Pampa Empanadas (3302 S. National Ave., Springfield) are served with cherry tomatoes, basil, mozzarella cheese, chopped garlic, onions and spices.