Dishes
Butter Cake Cookies and Six More Good Things
These seven dishes or drinks have passed our taste buds this month and made us rave. Here are our picks for April 2021.
The Editors
Apr 2021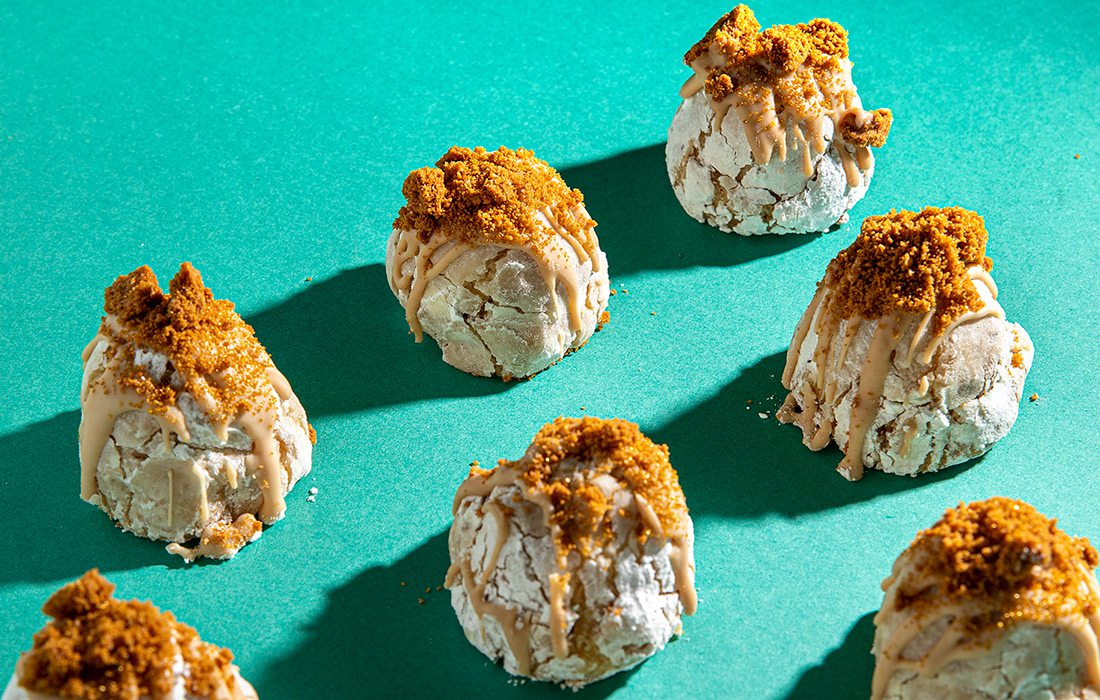 1. Most Missourians, whether St. Louisians or not, know what gooey butter cake is. Ab's Cookie Co. transformed the concept into cookies and, not only are they ooey, gooey and delicious, but they're so fun to look at, too!
2. The Wood Fire Barbecue Pork Pizza from Buffalo Bar (190 Top of the Rock Rd., Ridgedale, 800-225-6343) at Top of the Rock is one of our favorite barbecue treats. It's topped with barbecue sauce (obviously), red onions, bell peppers, pickled corn, mozzarella and queso fresco. It's sweet, it's savory, it's tangy, it's wonderful.
3. The Tomato Basil Bisque from Level 2 Steakhouse (200 E. Main St., Branson, 417-243-3443) is the creamy tomato soup of our dreams, and it's served with a puff pastry cap on top. Delicious.
4. One 417 staffer has recently fallen in love with the Mayan Gold Tea from Elijah's Raw Herb Supply (3000 Green Mountain Drive, Branson). "I don't go a day without a cup," she says. "It's so sweet, and I don't ever have to put sugar or honey in it."
5. The Monsieur Forager at RISE (105 Park Central Sq., 417-691-6088) is an eclectic delight. It resembles the French classic Croque Monsieur in that it's a sandwich topped with bechamel and Gruyere, but rather than the traditional ham and cheese filling, pan fried portobellos, caramelized onions and a mushroom paté come sandwiched between two pieces of fresh sourdough.
6. Culture Counter (607 S. Pickwick Ave., 417-720-1381) whips up different burritos every day using any and all seasonal ingredients that come through its doors. Every burrito is an absolute delight, so make sure you try all of them.
7. It's an old classic: the peanut butter puddle from Mudhouse (323 South Ave., 417-832-1720). Available at both the original Mudhouse and The Library Center location, this PB mocha blend will  will turn any day around.