Dishes
Take a Bite of the Hill at J. Parrino's Queen City Deli
When this writer craves a taste of home, she heads to J. Parrino's Queen City Deli.
By Claire Porter
Apr 2019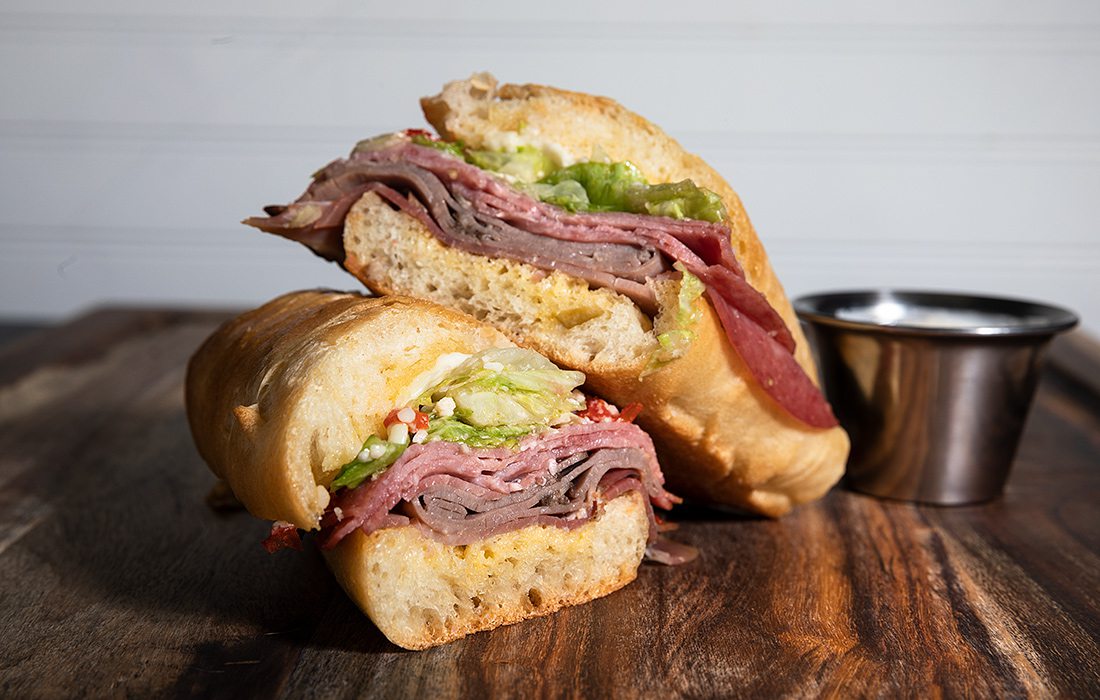 Mea culpa, Adriana. It's the silent prayer for forgiveness I mutter every time I go to J. Parrino's Queen City Deli (1647 E. Sunshine St., Springfield, 417-887-1778). A St. Louisan born and raised, I grew up eating at Adriana Fazio's shop, Adriana's On the Hill, almost weekly, stuffing my face with Sicilan-style sandwiches in the distinctly Italian neighborhood. When I moved to Springfield, I had to get my fix. I missed the stacked-high cured meats, creamy cheeses, zingy vinaigrettes and freshly baked springy Italian loaves of my childhood. 
Fortunately, I stumbled upon J. Parrino's Queen City Deli, boasting Italian-inspired fare in a thoroughly neighborhood sandwich joint atmosphere. Owner Jay Parrino was inspired by the St. Louis Hill when he opened the deli in 2011, and it is evident in what are, in my opinion, the best sandwiches on the menu: the Parrino's Special and the Burnes. Both are served hot on garlic cheese bread and coincidentally mimic my standard Adriana's orders—Ben's Special and Mary's Special, for the record. The Italian club–like Parrino's Special comes dripping with peppery vinaigrette from the salad smushed atop layers of cold cuts. In the Burnes, tender beef tenderloin cozies up to the melty, cheesy garlic bread for a super savory bite. This spring, add a side of the light and sunny artichoke lemon soup when it's available; it's stellar. The pastas don't quite live up to my expectations, but I've never been burned on a sandwich from QCD. 
I still miss the charm of Adriana chastising me for modifying an order or trying to set her granddaughters up with my cousin, but I'm determined to work my way up there with Jay Parrino himself. Then I think I'll truly be able to call Springfield home.