Dishes
Missouri Mike's Burnt Ends and 6 More Good Things
These seven dishes or drinks have passed our taste buds this month and made us rave. They are ranked by level of yumminess.
By the Editors
Sep 2021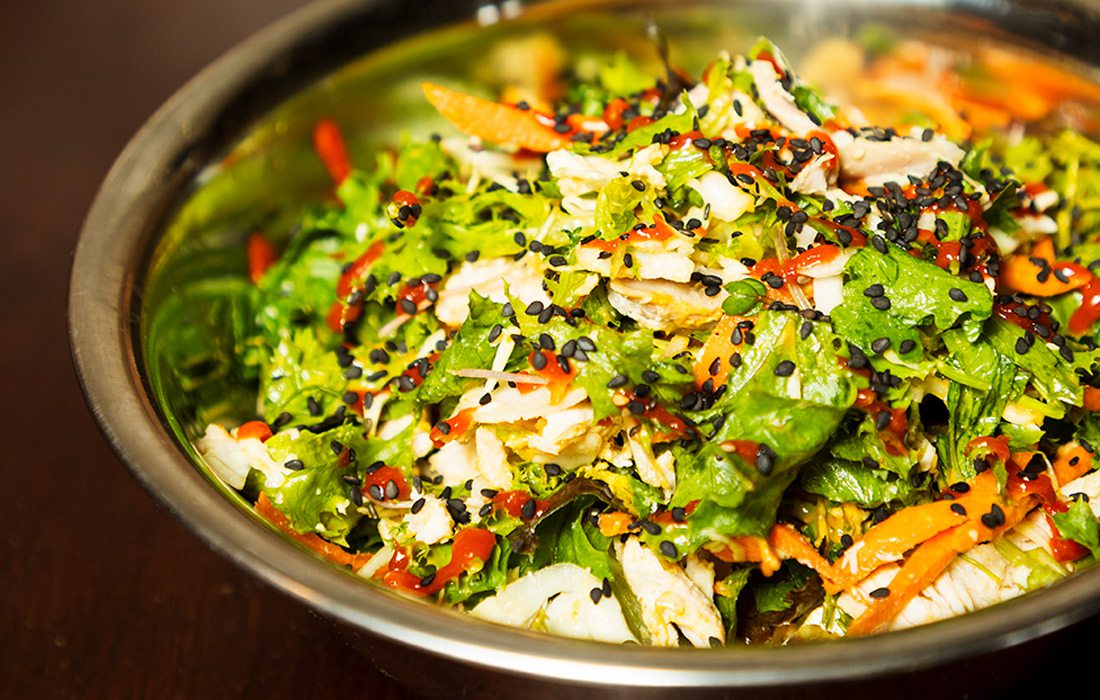 1. Sure, almost every barbecue place does burnt ends, but Missouri Mike's BBQ & More (2833 W. Chestnut Expressway, 417-771-5018) has has won awards just for its burnt ends. Just the right amount of char to smoke ratio makes this magnificent.
2. A lot of things can make or break a salad, but it's no secret that dressing is the most important part—in our opinion. The insalata mista from Bruno's Italian Restaurant (416 South St., 417-866-0007) is a simple greens salad, but man, that house vinaigrette is delicious.
3. With a lightly caramelized top and a spicy suprise, the Poblano Cream Corn Brûlée from Gettin' Basted (3242 S. Stewart Ave., 417-427-4181) is a creative take on a classic side.
4. Sometimes a salad just need a little extra oomph. The Thai Peanut Noodle Salad from Farmer's Gastropub (2620 S. Glenstone Ave., 417-864-6994) gets that with just enough noodles to be fun, a bit of spice and lots of herbs.
5. The Hand-Breaded Chicken Strips from The Rock (4018 S. Lone Pine Ave., 417-986-0632) taste like real, bone-in fried chicken but these strips are boneless! What's not to love?
6. Neighbors Mill Bakery & Café (1435 E. Independence, 417-720-4162) is getting into the bagel game with their soft, chewy, hand-rolled everything bagels.
7. We always love a good pizza, and for a sweet and savory combination pizza that doesn't involve fruit, try the Thai Fighter Pizza from Golden Girl Rum Club (137 Park Central Square, 417-425-5162).