Dishes
Our Bite-Sized Review of Taco Habitat
Taco Habitat serves creative tacos from a colorful little shop in southeast Springfield.
By Megan Dollar
Mar 2021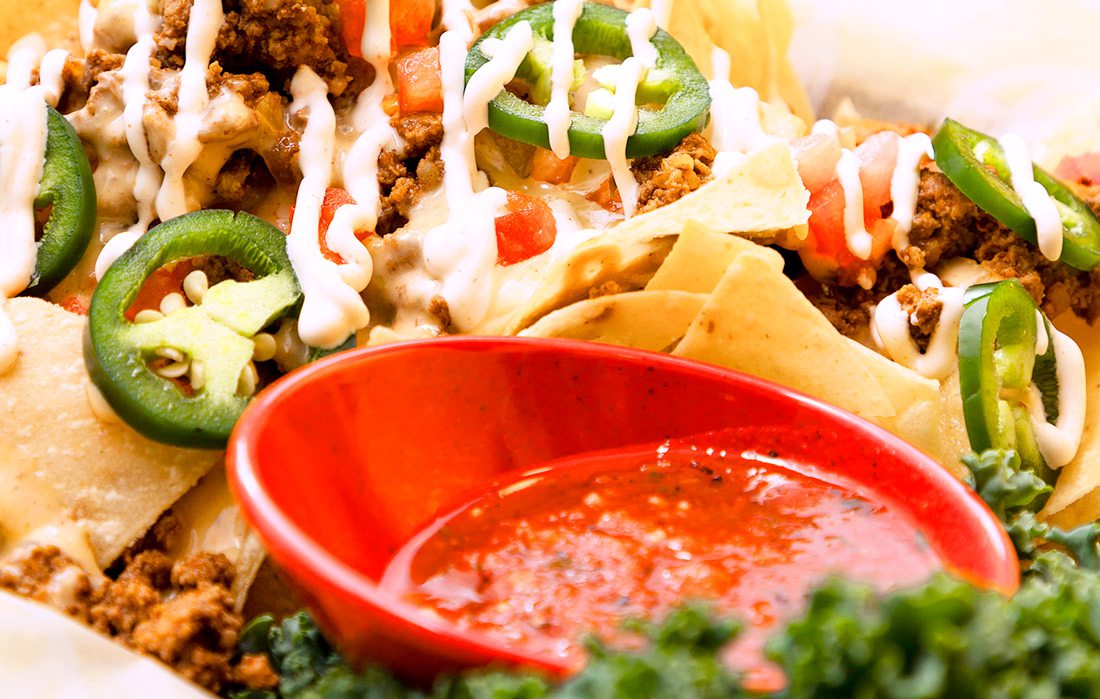 The menu at Taco Habitat (3325 S. Glenstone Ave., Springfield, 417-582-8226) includes several contemporary options that, while unauthentic, typically make for good tacos. There are also a few more traditional options like The Outlaw, their take on al pastor, and The Hulk, a chile verde taco. I wanted to give each variety a try, so I opted for The Hulk and El Capitan, a modern fish taco. I threw on an order of the Ole Faithful nachos, too, because every Mexican restaurant should be judged by their chips. The Hulk was my favorite item by far—the pork was juicy and tender and the salsa verde was nice and acidic.
El Capitan was topped with jicama slaw, Monterey Jack cheese and a citrus aioli. Together, the toppings made for a rather sweet combination, which complemented the mild, tempura-fried white fish, but the taco could've benefited from a hit of acid. The Ole Faithful nachos were enjoyable, but the chorizo queso could've used another (generous) handful or two of chorizo, and a bit more spice. And, of course, the most important component of the nacho—the chip—did the job of getting cheese, chorizo, beans and more from the basket and into my mouth, which I guess is what matters most.