Food
Two Must-Try Ricotta Recipes
A key ingredient in many Italian dishes, the sweet creamy texture of ricotta cheese is irreplaceable. Its full potential shines through in these recipes from owner and chef Steve D'Arpino of Piccolo.
By Jo Jolliff
Sep 2022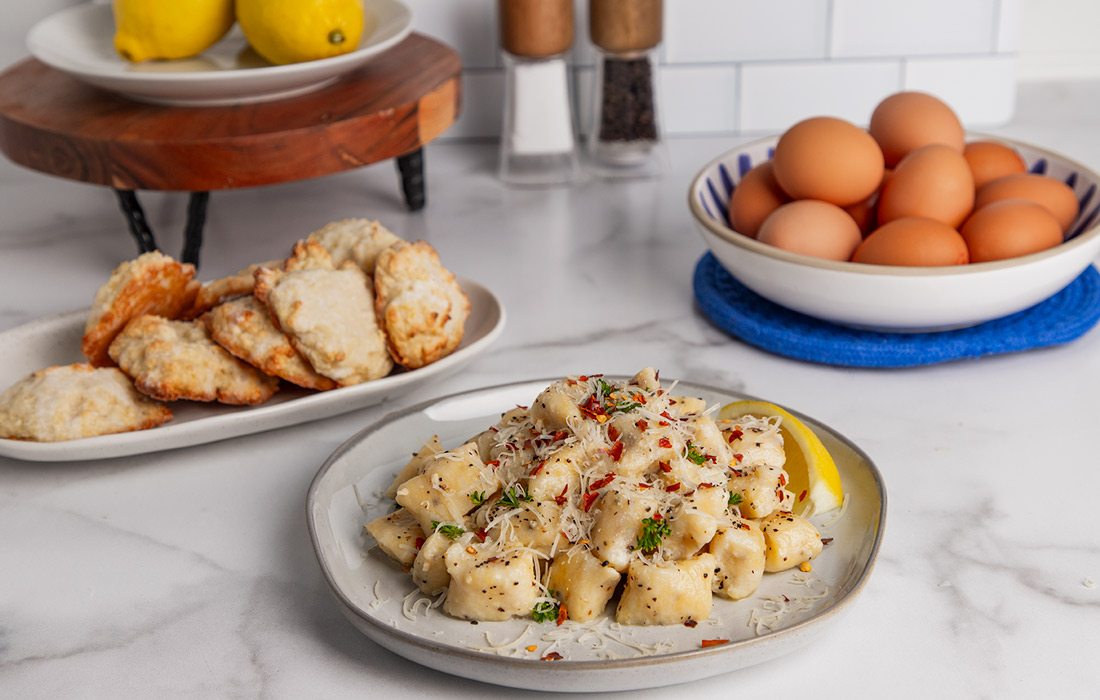 Ricotta Gnocchi with Lemon Butter Sauce 
Serves 8 
Gnocchi Ingredients
11/2 cups whole milk ricotta cheese (drained) 
3 egg yolks
1 cup all-purpose flour
3/4 cup freshly grated Parmesan
3/4 teaspoon sea salt
To prepare
Bring a large stockpot of salted water to a boil over high heat. Transfer your drained ricotta to a large mixing bowl. Add the egg yolks to the ricotta and stir to combine.  Add the flour, Parmesan, salt and pepper, and stir until combined. The dough will be moist and maybe a bit sticky. If it feels too wet, add in another few tablespoons of flour. Roll out and cut the dough. Shape the dough into a round flat disk and then transfer the dough to a lightly-floured cutting board and sprinkle the dough with flour. Using a knife, cut the dough into eight even pie wedges. Then gently roll each wedge into a log (approximately 3/4-inch wide). Cut each log into individual bite-sized gnocchi squares. Toss the gnocchi in flour to prevent further sticking. Boil the gnocchi. Once they float (approx 30 seconds), remove and serve.
Lemon Butter Sauce Ingredients

1/4 cup unsalted butter, cut into pieces
1 grated clove of garlic
1/4 teaspoon sea salt
2 tablespoons lemon juice
Freshly ground black pepper
Optional: chopped parsley or basil
To prepare
Melt the butter in a small saucepan over low heat. Add garlic and salt. Simmer on low for 1 minute. Remove from heat, add lemon juice. Season with your choice of parsley or basil.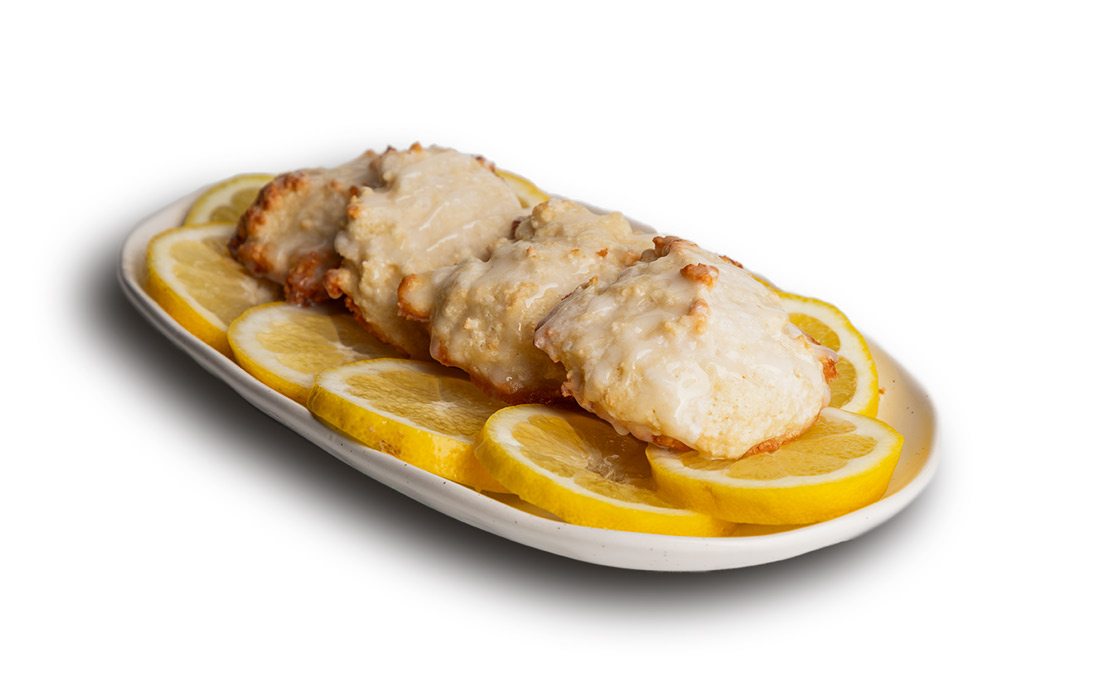 Limoncello Ricotta Cookies
Serves 30
Ingredients
3/4 cup fresh ricotta cheese (drained)
2 cups all-purpose flour (sifted)
1 medium egg
1 1/2 cups sugar
Zest of 1 lemon
2 tablespoons Limoncello Italian liqueur
1/2 tablespoon baking powder (sifted)
Powdered sugar (optional)
To prepare
Add sifted flour and baking powder together in a bowl. Set aside. In another bowl, mix ricotta and sugar together until creamy. Grate lemon zest into this ricotta dough, then add the Limoncello. Finally, mix in the egg. Then, slowly mix into the ricotta dough your sifted flour and baking powder. Mix all ingredients just enough so that the dough is smooth. Roll the dough into 30 small balls, and place on a parchment-lined baking sheet. Bake at 340 degrees for approx 13-15 minutes. Top with powdered sugar.