Food
Extra-Sweet Summer Berries in the Ozarks
This summer, stock up on fresh seasonal berries to make your snack times and baking sprees extra-sweet.
By Katie Pollock Estes
Jun 2020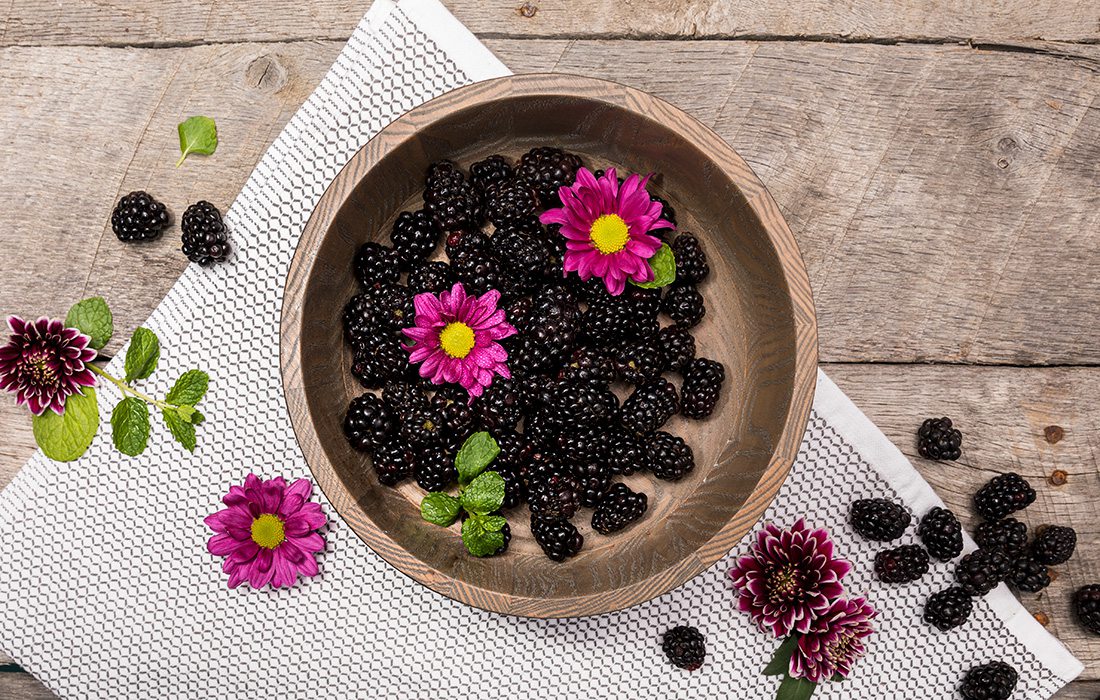 Local you-pick berry farms are hopping (particularly during the month of June) as blueberries, blackberries and sometimes other summer varieties like gooseberries and raspberries ripen to their sweetest potential. This year, make sure you stock up—whether you do the (honestly kind of back-breaking) work of picking them yourself or buy some that have already been plucked from the bush. Farmers markets like Farmers Market of the Ozarks often host local growers selling those summer sweeties.
Once you have a counter full of berries at home, you can get creative with how you use them. Snacking on them plain or tossing them into a bowl of yogurt is a no-brainer. But you can also turn them into adult cocktails or slushies, use them for quick freezer jams or shelf-stable preserves, or just incorporate them into your baking plans. Their colors—deep blues and rich reds—can lend them well to patriotic Fourth of July baking projects like pies and tarts. Persimmon Hill Farm in Lampe is a great place to start if you want to try your hand at picking these sweet, summery pick-me-ups.
Ideas for Using Those Berries
Take a stab at these four sure-bet ways to use fresh summer berries at home.
Make Muffins
Use our trick for the most berry-packed blueberry muffins: Reduce 1 cup fresh berries until they pop and form a syrupy sauce, then add that to your batter along with one cup of fresh berries.
Make a Better Brunch
It's not really brunch if the dishes don't have an extra-special twist. When you have freshly picked berries on hand, add them to your pancake batter.
Make Easy Freezer Pops
All you need are fresh berries, plain Greek yogurt, a little crushed mint and a dash of lemon zest. Mix, freeze and enjoy.
Make a Slushie
Fresh berries paired with a locally made gin, such as Meadowview Botanical Gin or The Ozark Mountain Daredevils Dry Gin, make for a great grown-up slushy.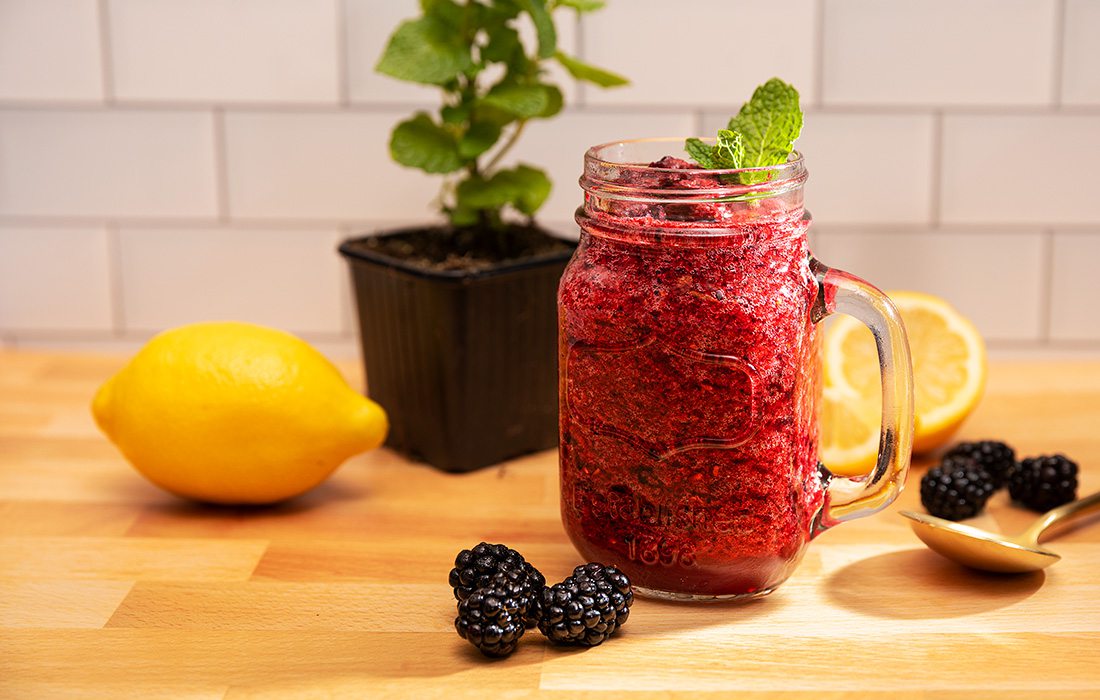 Serves 4

Ingredients
2 cups frozen berries*
1 cup ice cubes
2 cups lemonade
6 ounces Meadowview 
Botanical Gin 
mint to garnish

*We recommend blueberries and blackberries. Wash and freeze them at home for this recipe.

To Prepare
1. Puree the frozen berries in a blender. Add ice cubes to the blender and crush them.
2. Place 1/2 cup of lemonade and 1.5 ounces of gin in a cocktail shaker with ice, and shake until cold.
3. Add half cup of berry slush and half cup of lemonade-gin mixture to a glass, gently stir to blend, garnish with a sprig of mint, and serve.