Dishes
Van Gogh's Ear and Six More Good Things
These seven dishes or drinks have passed our taste buds this month and made us rave. They are ranked by level of yumminess.
by The Editors
Jun 2022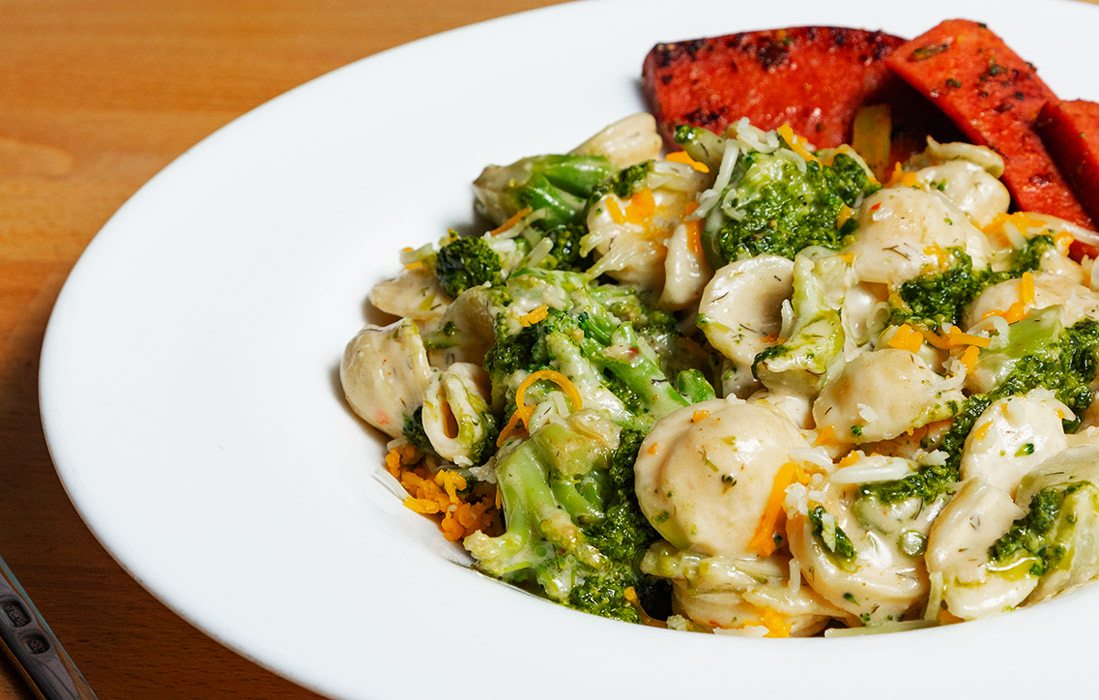 1. Van Gogh's Ear at Van Gogh's at Van Gogh's Eeterie (334 E Commercial St, Springfield) is a delicious Orecchiette Pasta with broccoli and smoked sausage, tossed in a lemon, garlic and anchovy sauce with shredded Dutch cheese and pesto finish. 
2. The Guacamole Norteño at Catrina's Modern Mexican Restaurant (2925 East Battlefield Rd, Springfield) is loaded with hand-crushed avocado, tomatoes, onions, serrano, cilantro, crushed chicharrones, roasted corn, cotija cheese, pickled onion, lime and salt. Yum! 
3. The Ahi Tuna Sandwich at The Derby Deli at International Wine Center (2023 S Glenstone Ave, Springfield) is the perfect lunch seafood sandwich made with blackened Ahi tuna, mixed greens, tomato slice, avocado and a sweet corn remoulade on an Artisan's Oven Ciabatta.   
4. The Vesper Cocktail at Vantage Rooftop Lounge (260 E McDaniel St, Springfield) is the perfect cocktail for anyone who loves a good martini. This one is made using gin, vodka and Lillet blanc and is finished with a lemon peel. It's just outstanding.  
5. The Spicy Yummy Roll at Niji Sushi Grill (3938 S. Lone Pine Ave., Springfield) is a new favorite. The heat comes from spicy tuna, tempura-fried fresh jalapeno and sriracha.
6. One of the most addictive apps around is the mozzarella asparagus and sesame tempura from Haruno (3044 S. Fremont Ave., Springfield). It somehow feels both fresh and indulgent, and we love the avocado dipping sauce.
7. Is it weird to rave about a condiment? We're obsessed with the chipotle ketchup from Black Sheep Burgers & Shakes (multiple locations). It tastes amazing when you dunk their stellar fries into it.