Drinks
Bourbon Slushes Return at Finnegan's Wake
Just in time for summer, Finnegan's Wake takes up the mantel left by sister store Sequiota Bike Shop and brings back Bourbon Slushes. Indefinitely!
By Sarah Patton
Jul 2020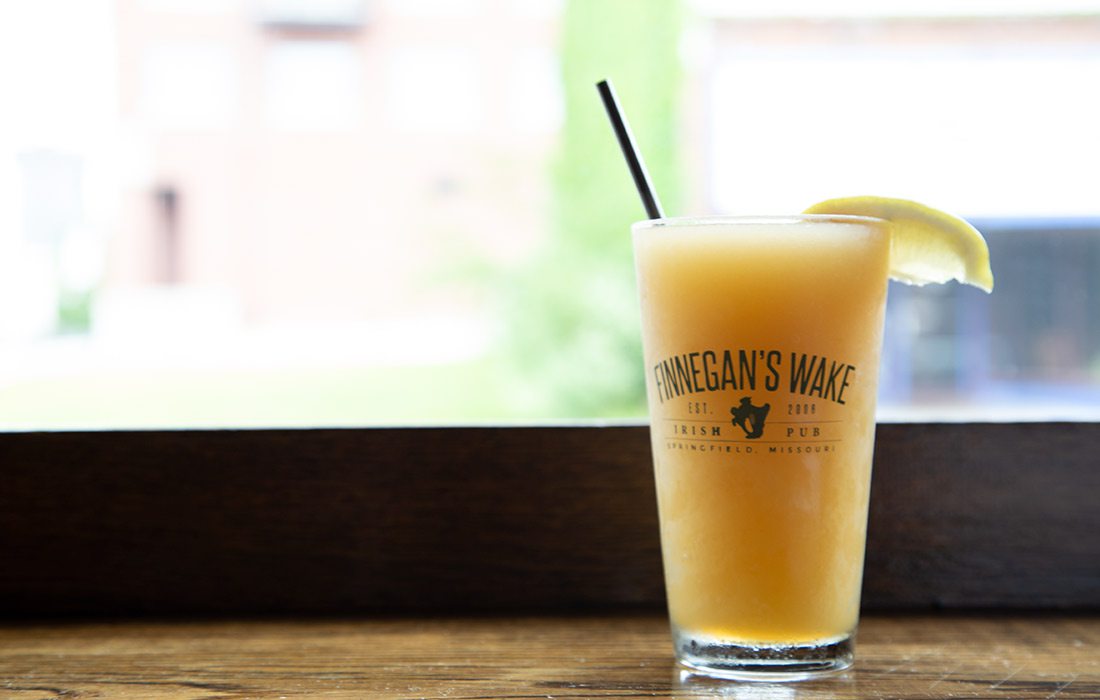 Editor's note: Since the initial publication of this article, the Bourbon Slushes have come off of the Finnegan's Wake menu. Updated Thursday, July 16, 2020.
Ahh, summertime. It's an endless game of cat and mouse when we soak up as much sunshine as possible while working hard to stay cool and hydrated with a frosty drink in hand. If you remember a little place called the Sequiota Bike Shop (oh how we miss you!), then you'll be intimately familiar with the sensation of sippin' on one of the shop's ice-cold Bourbon Slushes on a hot and sticky summer afternoon. It's a grown-up version of lemonade blended with ice, bourbon and a heavy pinch of summertime nostalgia. The bike shop might be closed, but their sister establishment Finnegan's Wake (305 South Ave, Springfield, 417-869-1500) has brought them back indefinitely. Happy summer sipping and stay cool!