Drinks
Get a Boost with Char's Green is the New Black Cocktail
We tried the electric green, aloe-infused Green is the New Black cocktail at Char Steakhouse and Oyster Bar.
By Claire Porter
Jul 2019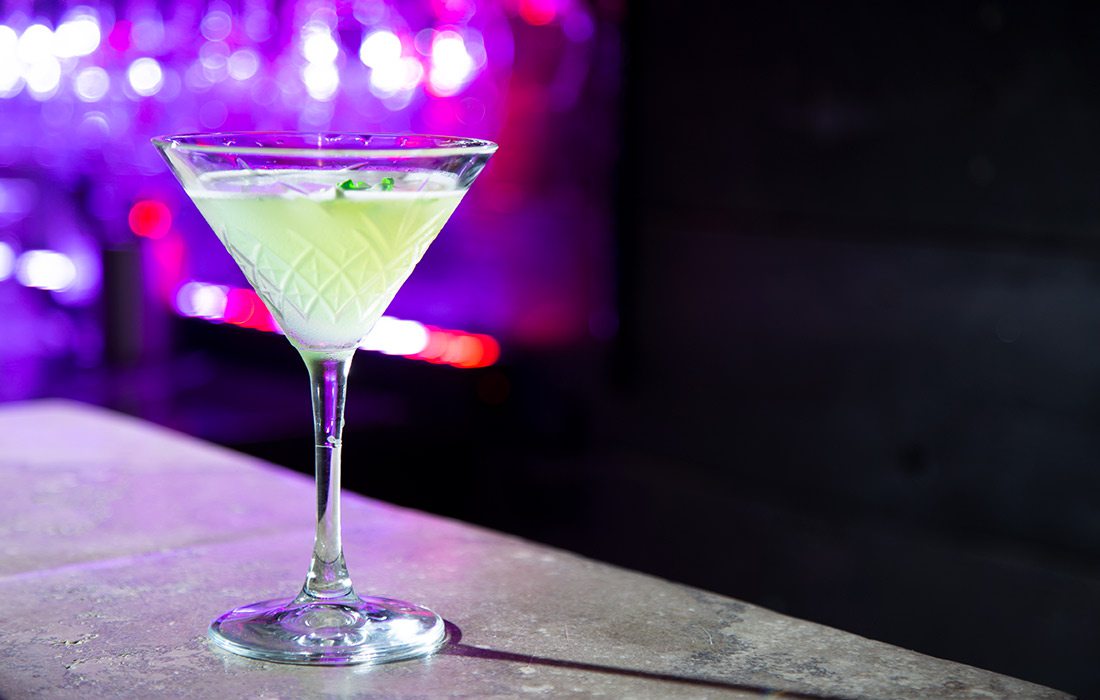 As a former nuisance child who rebelled for the sake of rebellion, I've found that my old habits die hard. Namely, eating a healthful diet, which is why, as an adult, I'm more likely to consume my greens if they're mixed with alcohol. Vegetal "grassy" cocktails are trickling into Midwestern bars, and one popped up on the menu at Char Steakhouse and Oyster Bar (1620 East Republic Road, Springfield, 417-823-8383).

The Green is the New Black, a terrifyingly electric green concoction, is a juicy and refreshing sipper in an elegant presentation. The vodka's quiet presence allows the aloe liqueur and lime to serve as a pick-me-up. Along with muddled arugula and a touch of agave, this drink has all the electrolyte-restoring qualities of homemade Gatorade, and if you're going to have to drink your veggies, you might as well feel like a kid while you do it.