Drinks
Herb Infused Cocktails to Make at Home
Creekside Mixers, created by Lewd Linens founder Jesse Stone, makes creating delicious craft cocktails at home a breeze.
by Heather Kane Kohler
Aug 06 2021 at 8 a.m.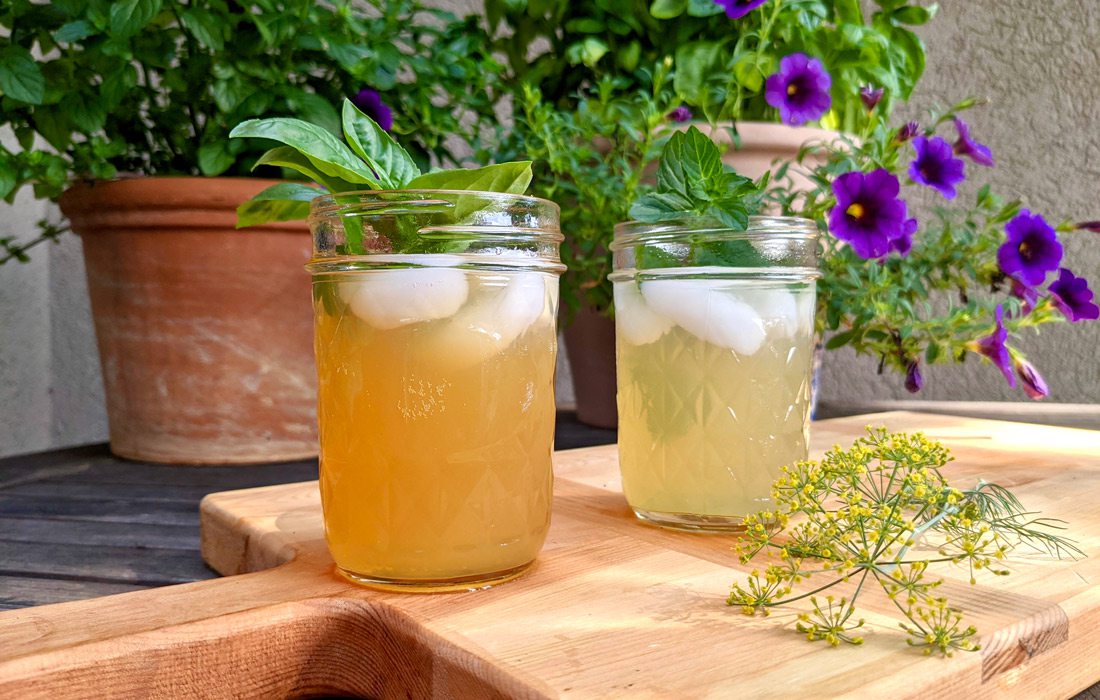 Jesse Stone, founder of Lewd Linens, has been making hand-stitched homegoods for years now, but she's recently added something new to her repertoire, craft cocktail kits! With a variety of unique blends to tantalize all types of taste buds, we can all now make craft cocktails at home that will impress even our most foodie of friends.
I couldn't resist Stone's array of colorful and fragrant blends arranged in mason jars at her booth at the Farmers Market of the Ozarks, so I took two home to give them a try. I opted for Moonlight Masala, a blend of dried kiwi, lemon slices, mint leaves, ginger, chaat masala, smoked salt, and turbinado sugar. The other blend Stone recommended I grab up was called Creekside Sunrise, made of grapefruit, fennel bulb and fronds, basil, smoked chili, and turbinado sugar.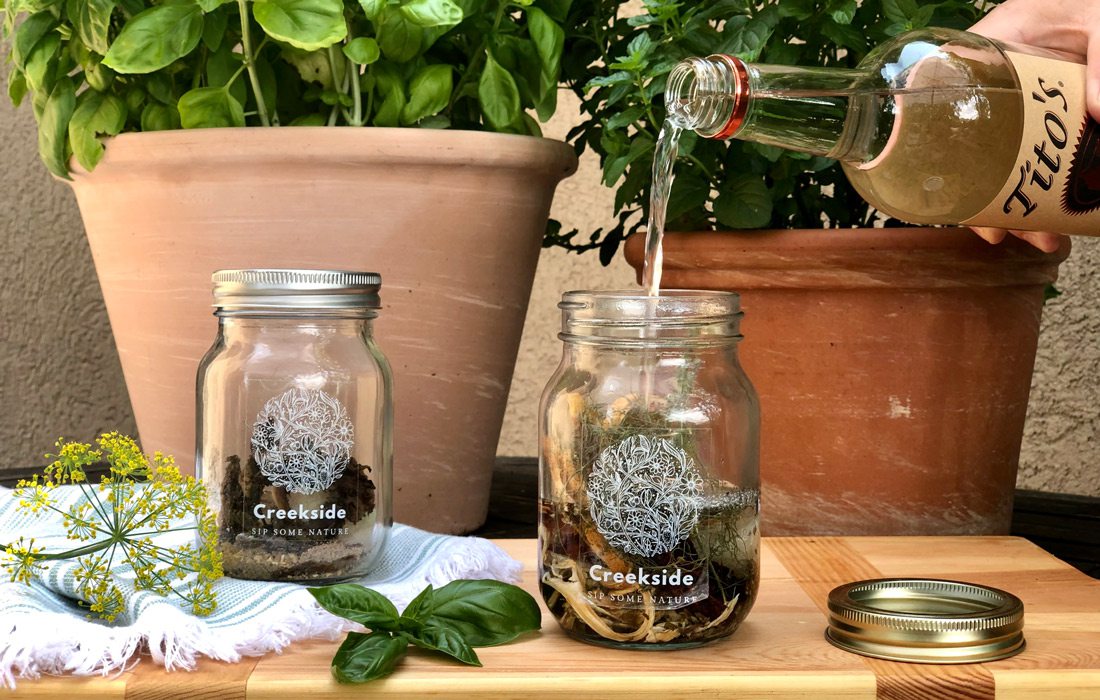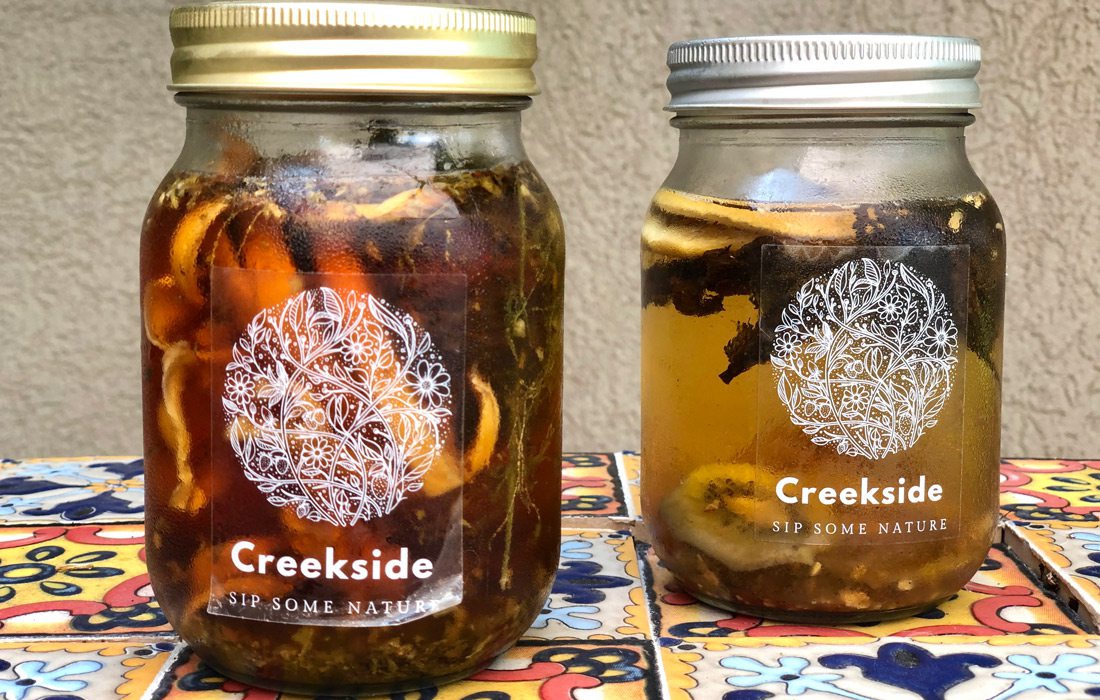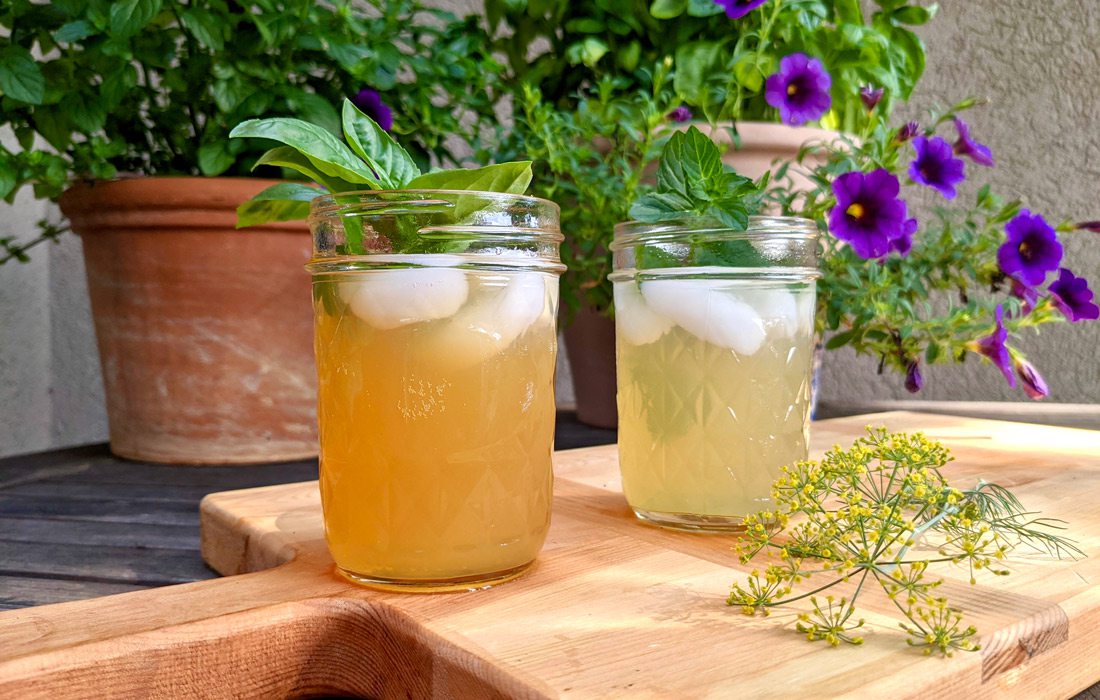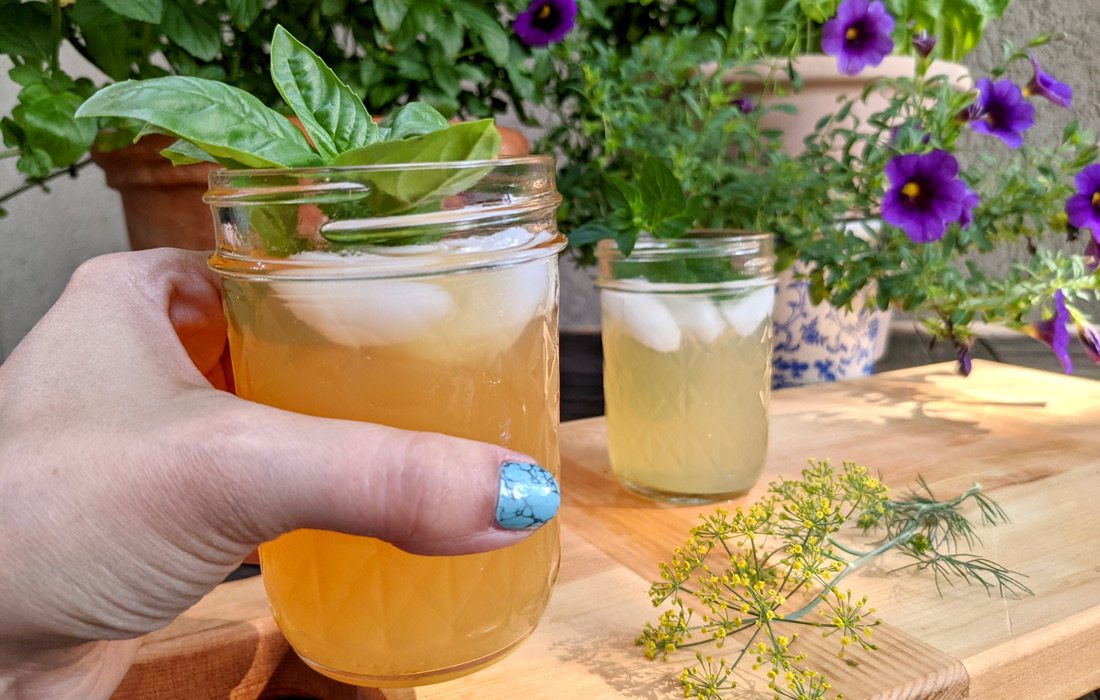 The directions were simple, just fill each mason jar with vodka and leave it in the refrigerator to infuse for 3-5 days. I used Tito's vodka but any vodka should do. I let them steep for 5 days and then strained them with cheese cloth. I thought I'd have to strain them a few times to get rid of any herbal floaties, but there were very few, so one time was just fine. I could smell the fennel and grapefruit aromas the most in the Creekside Sunrise. I mixed and served up my cocktails immediately by just adding a few ounces of each infused vodka to my mason jars cups and then added ice and topped with tonic water. I garnished each cocktail with either fresh mint or basil. The look was perfectly rustic!
The Creekside Sunrise was probably my favorite, because the flavors were intense and packed a smokey punch, but my sister loved the touch of sweetness in the Moonlight Masala. Both had very interesting and very complex flavors, and I couldn't get over how easy the whole process was.
If you love craft cocktails but don't want to spend a fortune on fancy ingredients, then look for Creekside Mixers the next time you're strolling through the farmer's market at Jesse Stone's booth. She is currently selling her summer blends, but I'm looking forward to seeing what she brings out for the fall season!