Drinks
Try the Plum Soju Shots from Bawi
Looking to put a twist on your soju order? Try the new Berry Ready for Spring cocktail with plum soju, sparkling rosé and fresh raspberries and blueberries.
By Katie Pollock Estes
Apr 2019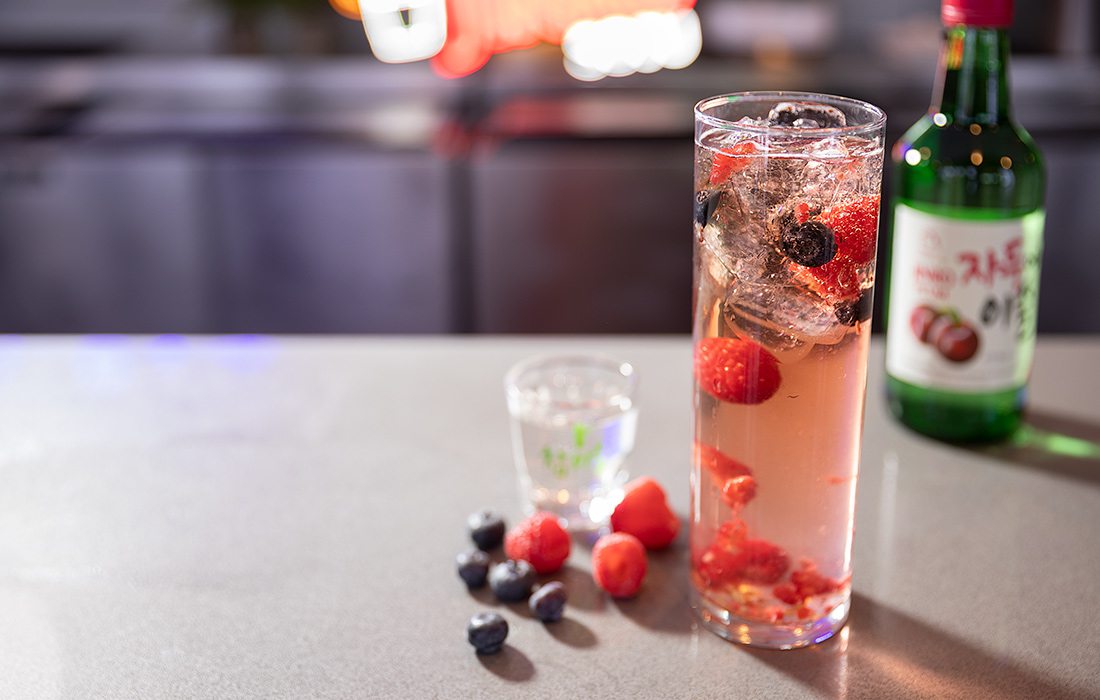 At Bawi Korean BBQ (4121 S. National Ave., Springfield, 417-886-2777), the bar menu is a little different than what you might be used to. Instead of typical bar cocktails, you'll find soju (a Korean liquor) that's sold in little bottles that are served dunked into ice buckets and accompanied by little shot glasses—one for each person who's partaking. It's the perfect shareable drink when you're dining at a Korean barbecue that's all about shared and cooked-at-the-table food. We recommend trying the not-too-sweet plum soju that has an alcohol content similar to wine and a clean flavor. The proper way to serve it is to pour it for your companions instead of filling your own glass, and to offer it up with two hands. So when you're feeling communal, order a bottle of plum soju, top off your friends' glasses and toss out a "Geonbae!" toast.