Reviews
Char Steakhouse and Oyster Bar Menu Highlights
After transforming from Touch Restaurant & Oyster Bar earlier this year, Mike Jalili's Char Steakhouse & Oyster Bar establishes itself as a strong contender among Springfield's most elegant fine dining restaurants.
By Claire Porter
May 2019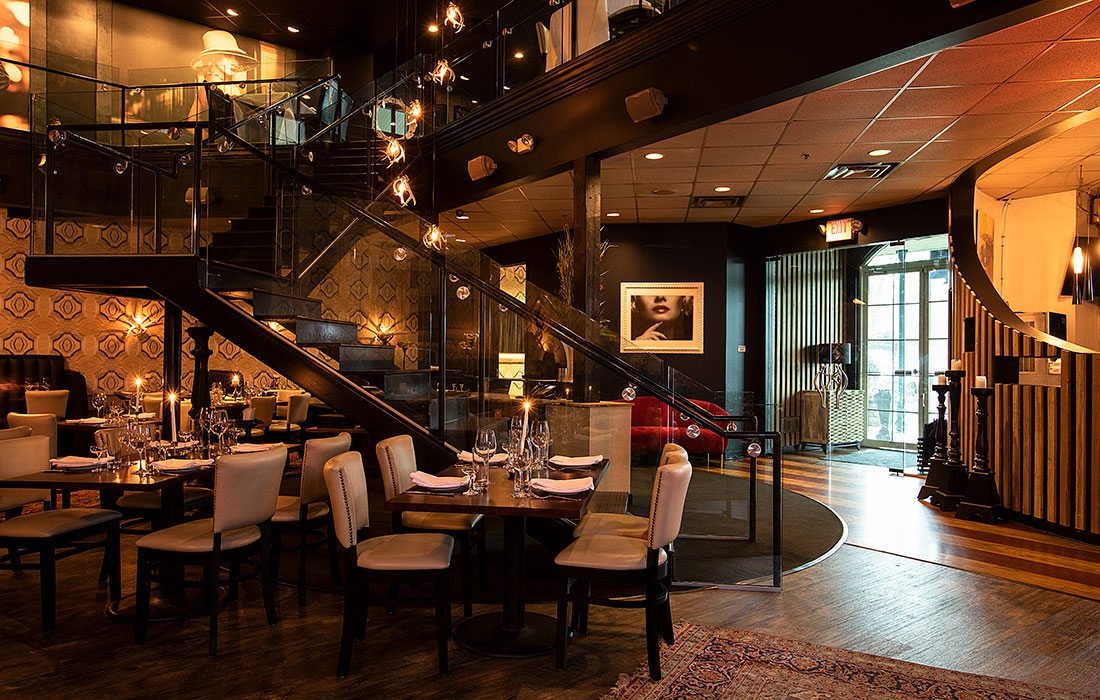 In late 2018, Mike Jalili, co-owner of the local restaurant empire including Flame and Black Sheep Burgers & Shakes, announced that Touch Restaurant & Oyster Bar would close temporarily while it transformed into Char Steakhouse & Oyster Bar. In just 10 short days, the menu was built anew, interiors were redesigned and a new contender entered the Springfield fine-dining market on January 10. 

Although Touch was always a great date spot, Char manages to up the elegance. The interiors went from an "I think I'm into you" date to a "Let's lock this down" level. Soft iridescent wallpaper, flickering candelight, intimate seating and white coat–clad waitstaff set the mood for a special occasion. 

The menu more than lives up to the enhanced atmosphere, too. Signature seafood offerings from Touch, including oysters on the half-shell, Alaskan king crab and lobster still fill Char's menu, along with plentiful steak options. Most of the steaks are dry or wet aged in-house and are visible from the red-lit meat locker near the front door. If you're feeling indulgent, Char also offers Wagyu steaks. They'll cost you, but the flavor and tenderness of this highly marbled beef are unmatched. 

When a friend and I paid Char a visit, our co-worker could not stop raving about the juiciness of her Char Bistro Cut. Not wanting to miss out entirely, we skipped the steak and ordered the Wagyu meatballs starter instead. Despite getting top billing in the menu description, the two massive Wagyu meatballs were no match for the phenomenally savory and herbaceous mushroom sage sauce served beneath—I would have ordered it as a soup by itself if they sold it. Other starters like the bone marrow and ceviche exemplify Char's surf-and-turf focus and also are built to feed a crowd. Most of the food on Char's menu can be shared quite easily. Portion sizes here are so generous we made two more full meals out of our leftovers, which left us feeling that our dinner splurge was worth the price.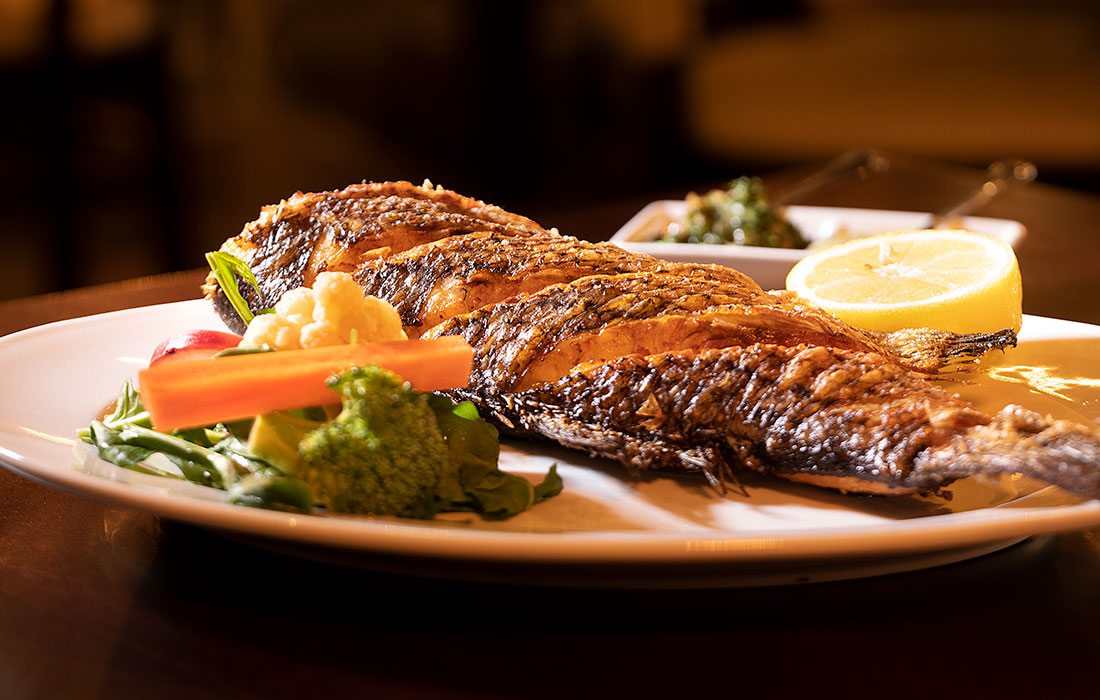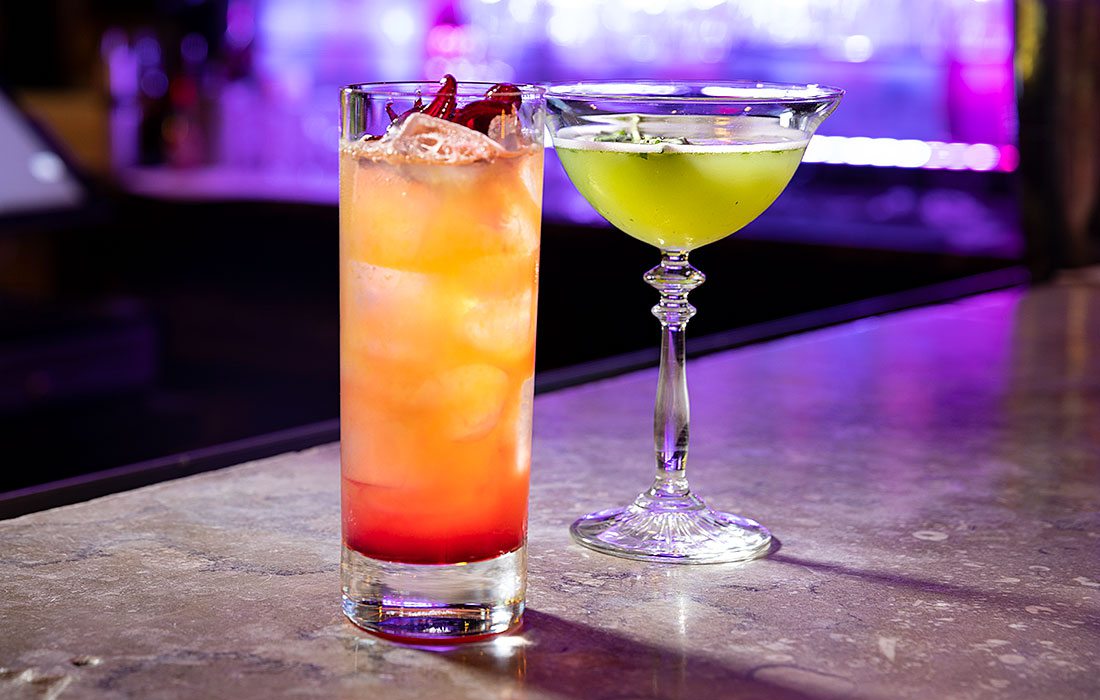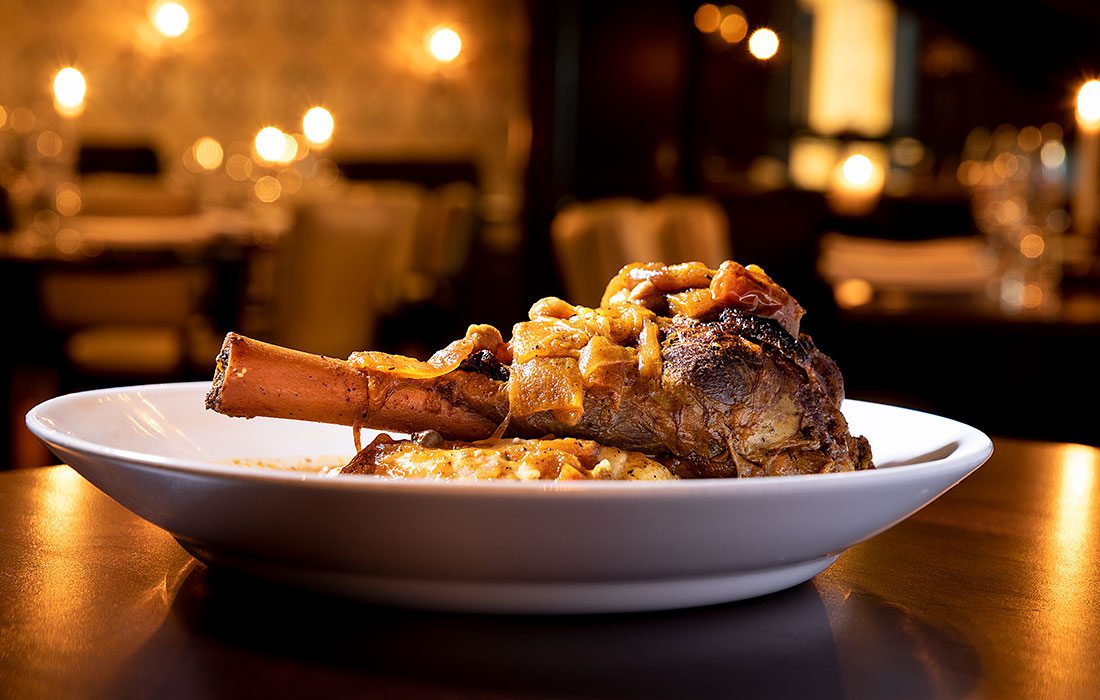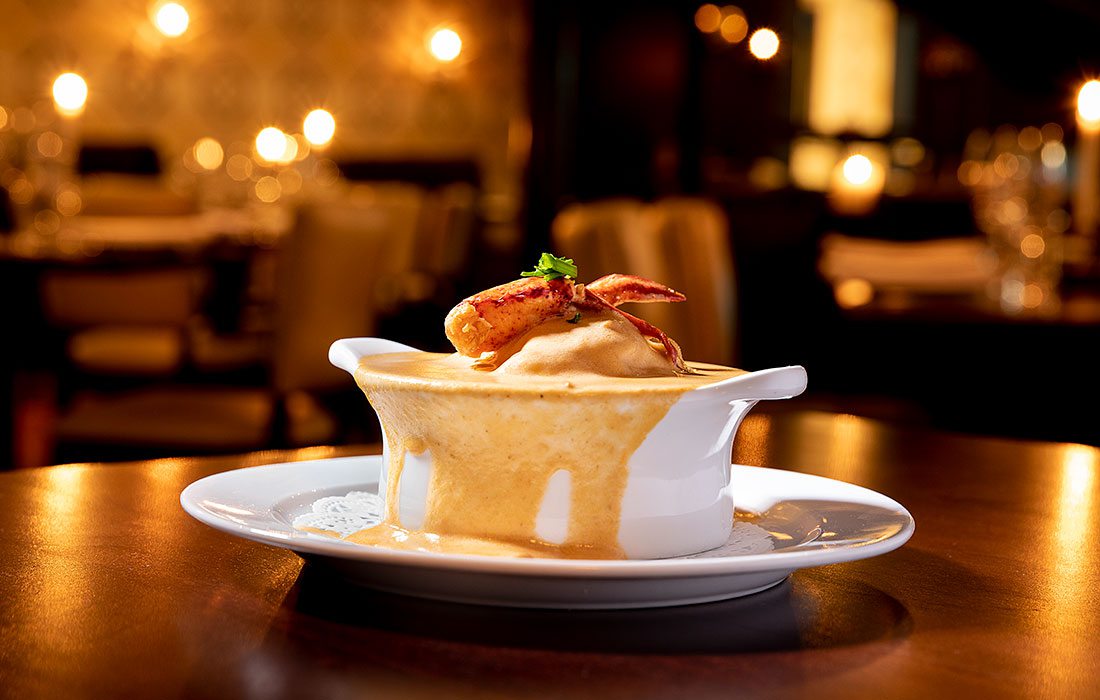 Although Char is a steakhouse, the chefs pay equal attention to the non-beef entrees. The whole striped bass came with tantalizingly crispy skin that practically dissolved on the tongue and encased light, flaky fish within. The lamb shank entree shows hints of Jalili's own Persian background with a saffron jus and crispy chickpeas. The side dishes are indulgent, but they keep you coming back for more. Take, for instance, the lobster potato puree topped with devilishly creamy lobster bisque or the fan-favorite flash-fried Brussels sprouts leaves. Arriving in a pile tossed with citrus dressing, these super-crispy petals are addictively salty.

Char has a few can't-miss cocktails on its slightly more limited signature menu, including the insanely alluring Green is the New Black, made with hydrating aloe liqueur and peppery, grassy arugula, or the smoky and fruity passionfruit mezcalrita. If liquor doesn't pique your interest, Char has an extensive wine list for the perfect pairing. No matter what you sip as you savor, Char has created a menu full of standout dishes sure to honor the special occasion that brings you through its doors.