Reviews
Get Your Gourmet Hotdog Fix at Frank 'N' Steins
Frank 'n' Steins fulfills every 417-lander's need for delicious gourmet hot dogs.
By Jenna DeJong
Jul 2019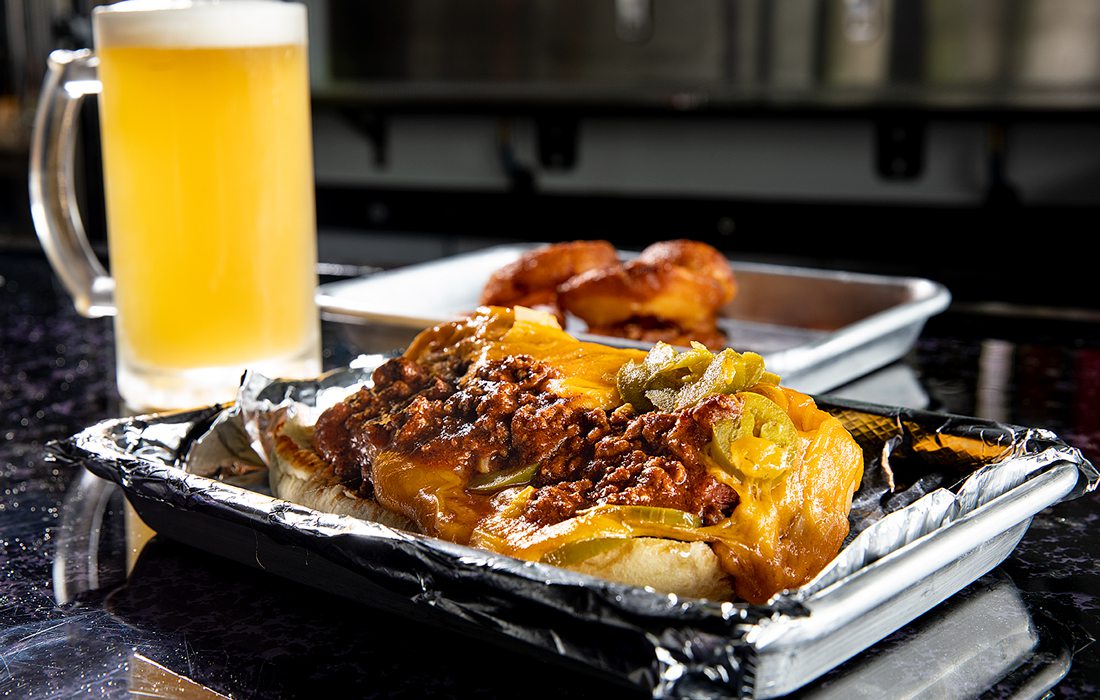 Hot dogs are kind of my thing. So much so that last Christmas, my Secret Santa left hot dogs on my desk for four weeks straight. I do not discriminate, whether my dog is an all-beef footlong or a compilation of measly mystery meat. In my opinion, it's all shamefully delicious.

It's no wonder that when planning this month's bitesize review, my editor thought of me first to try Frank 'N' Steins (535 W. Walnut St., Springfield; 417-319-5094). This new kid on the block boasts gourmet hot dogs and bratwursts sided with seasoned tater tots, onion rings and mac 'n cheese.

As my eyes roamed the menu, I was immediately drawn to The Philly Grail. I'm a sucker for cheese and peppers, so adding them to a beloved all-beef hot dog was a no-brainer. My boyfriend chose The Big Grubowski, a classic all-beef dog topped with chili, cheese, jalapeños and onions. We split onion rings and the yellow cheddar mac 'n cheese, which were included in the price of our meals.

When our food arrived in what felt like seconds later, I was content, satisfied and absolutely pumped that I had found a little slice of hot dog heaven in Springfield. While probably too casual and too small of a menu for a first date, the restaurant was definitely my kind of place, complete with fresh ingredients, affordable prices, gigantic onion rings, local beer and live music.