Reviews
Build-Your-Own Hot Pot at Little Korea
At Little Korea, as the weather turns cold, warm up in front of a bubbling bowl of spicy beef broth in which you can cook your own protein and top it with banchan side dishes and plenty of sauces.
By Katie Pollock Estes
Nov 2019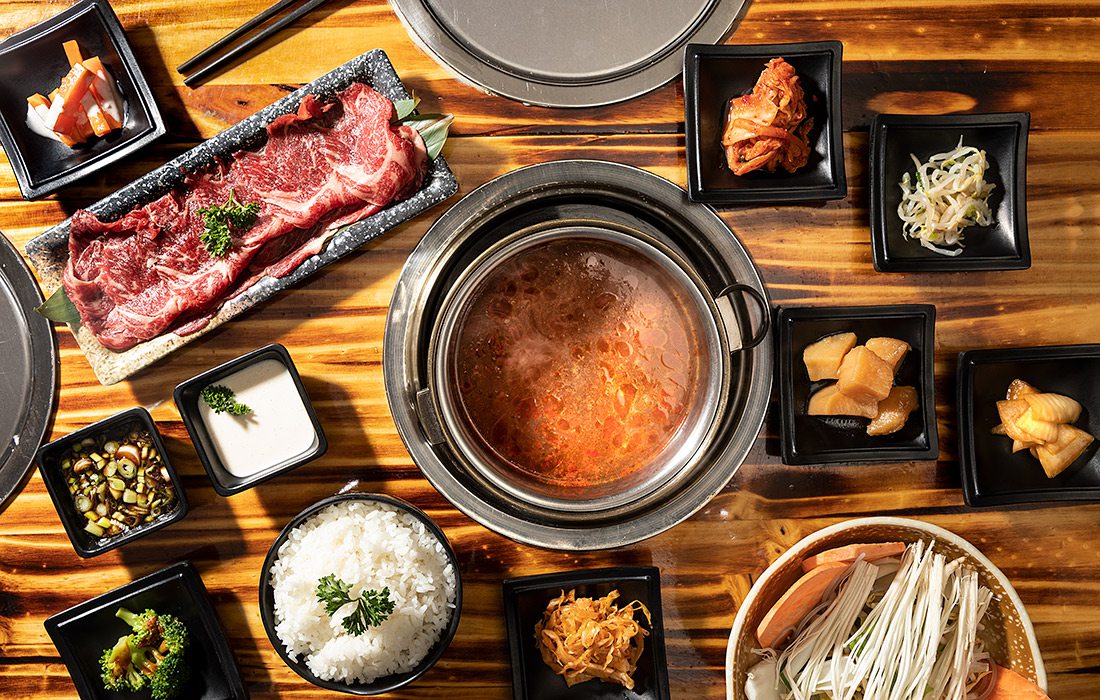 When your food obsessions include hands-on dining, Korean flavors and tummy-warming comfort meals, you grab the nearest husband (ideally your own) and race to Little Korea (3354 S. National Ave., Springfield, 417-368-1694). The menu centers on build-your-own hot pot, a dish that starts with a pot of steamy, bubbling broth that's served over a hot plate built into the table. You then choose the proteins and other ingredients you want to add, then you cook your food fondue-style and gobble it all up. When I ate there with my husband, Eli, I opted for the spicy broth (which has a lot more flavor than the regular version) and added beef. On the side, a bowl of ready-to-be cooked veggies like sweet potatoes and cabbage accompanied thinly sliced steak, along with some glass noodles and an array of banchan (those are Korean side dishes like kimchi). Also on the menu are Korean staples like bibimbap and kimchi chigae, and we ordered—and loved!—the delightfully spicy rice cake appetizer that tasted exactly like the street food version I ate while visiting Seoul. It was exactly the soul-warming meal I was looking for.