Reviews
We Review Maria's New South Side Location
Maria's Mexican Restaurant's new south side location is open. 417 Magazine's editor Katie Pollock Estes took a trip to try out the new venue.
By Katie Pollock Estes
Jul 2020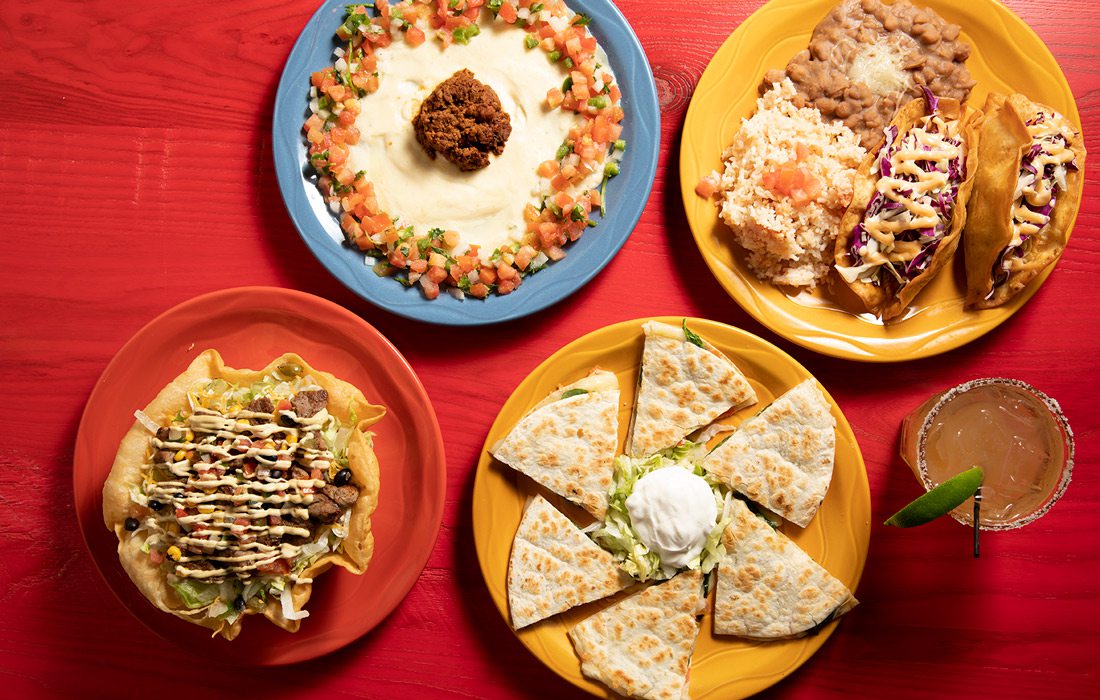 Maria's Mexican Restaurant, with its neverending wall of tequila and its longtime favorite fried tacos, has been serving Mexican food to hungry Springfieldians since 2001 at its downtown storefront on South Avenue. They had been such a consistent mainstay over the years that we were surprised to hear that after all those years they had a second location planned in a space on South Campbell Avenue. Surprises are fun and change is good, so we knew as soon as the south Springfield Maria's location opened we needed to give it a try.
During my dad's recent visit to Springfield to help out with my kids who were home from school, we decided Maria's was going to be our dinner spot for the night, so we could give it a try together.
We started with an appetizer that I've always loved at the original Maria's: queso de cabre. This warm and gooey dip is made with luscious goat cheese that's topped with crumbled, seasoned chorizo. It's queso taken up a notch, and I dunked my chips into it more often than the salsa.
For our entrees, we shared a mix of dishes. There are Maria's famous fried tacos (of course!) in both ground beef and fish taco varieties, a spinach quesadilla and a steak fiesta salad bowl.
The fish tacos were hands-down every grown-up's favorite. Eli, my dad and I all enjoyed them, with their crazy crisp shells, grilled tilapia, crunchy cabbage slaw and a zippy chipotle lime dressing. I think fish tacos always need a little zip, so I appreciate a good sauce. But I hate when they wind up too saucy or extra cheesy. These tacos weren't like that. They had just the right sauce-to-fish ratio for a balanced bite. The kids, however, were all over the fried beef tacos. They also came in the crispy fried flour shells but were filled with simple ingredients: seasoned ground beef, cheese and lettuce. The classic combination almost any kid will love.

It was a nice change of pace to dip my fork into the steak fiesta salad bowl to get a little bit of refreshment from some fresh veg. But the salad's avocado-ranch dressing, while very tasty, just didn't do enough to bind the salad. I think we needed a bit more than we got. And I tend to like a lightly dressed salad! The steak was tender and juicy, though, and the tortilla bowl was the this-is-barely-a-salad-at-this-point indulgence at the end.
So did the eatery live up to the reputation of the original? For me, with those crazy good tacos and that goat cheese queso, it did. And it brought back some tasty memories from my first Maria's meal 15 years ago.