Reviews
Our Review of Mundos Latin Kitchen
Forget what you know about Mexican food. Mundos Latin Kitchen is serving up a vast array of deliciously creative Latin and Latin-inspired dishes sure to cure any Mexican-adjacent craving.
by Megan Dollar
Apr 2021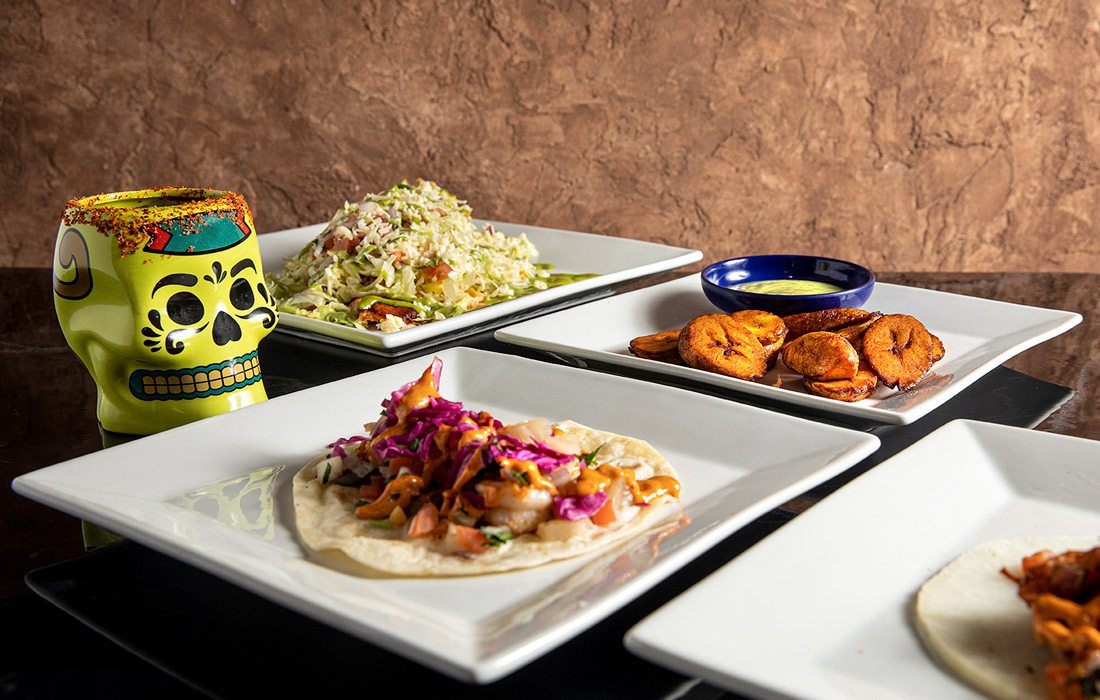 I often wonder if anyone out there in the world keeps track of the number of Mexican restaurants per capita in American cities. If that was a thing, I think the Springfield metro area would be up toward the top. I'm not complaining; I love Mexican food. But it's got to make for a pretty competitive market. How many ways can the Mexican restaurant in middle-America be differentiated? There's no way to know, but Mundos Latin Kitchen and Bar (493 N. 17th St., Ozark, 417-485-2160) in Ozark has figured out at least one really good way to stand out. To be clear, Mundos isn't a Mexican restaurant. But that's what makes them such a good one. Confused? Mundos is a Latin restaurant, so it serves Mexican food, but it also serves dishes from 10 other Latin American countries. It's an unparalleled concept with completely unique, and delicious, cuisine.
When I spoke to owner Victor Briceno before the restaurant's opening back in the winter, he told me how excited his team was to feature plantains on the menu. So, when I went out for my first visit, I knew I would have to give the plantains a try. I'll admit, I wasn't thrilled about the idea. I hate bananas, and I can't help but compare it to fruits that are so similar in appearance. But I'm not one to turn my nose up from a food I have yet to try, either. So, after taking more than enough time to review the very long and exciting menu, I decided on a Venezuelan dish called Patacon. It's a mound of black beans, pico de gallo, lettuce, cheese and either chicken or pork over a flattened, deep-fried plantain and topped with a house special cilantro sauce. My mom, who I took with me, ordered one seafood taco and one pollo rojo taco, so I decided to go for pork in my dish, and I'm very glad that I did.

Before I dug into the main course, I indulged myself with a cocktail. I'm a tequila drinker to my core, so a Patron Silver-laden elixir was a must. I went for the Cantarito, which paired the tequila with Squirt (the soda), lime, pineapple and orange juices and came in a mason jar with a tajin-covered rim. I don't love drinking before the sun goes down, so I intended only to take a few sips for tasting purposes, but I couldn't help myself from finishing off this refreshing concoction.
The plantain, which I was equally nervous and excited to try, really took me by surprise and tasted much more like a sweet potato than a banana. It was crispy and starchy and not at all overpowering. It was a strong foundation for all the toppings it carried. The pork might as well have been the best I've ever had. It was tender and juicy and full of flavor. But I think the biggest highlight of the dish for me was the house-made cilantro sauce on top. It was tart yet creamy and full of all that good cilantro flavor. Yes, I like cilantro, and if you don't, you should try harder.