Reviews
Our Bite-Sized Review of 3rabiana
3rabiana is a local food truck that is turning up the heat with classic Arabian dishes.
By Tessa Cooper
Oct 2023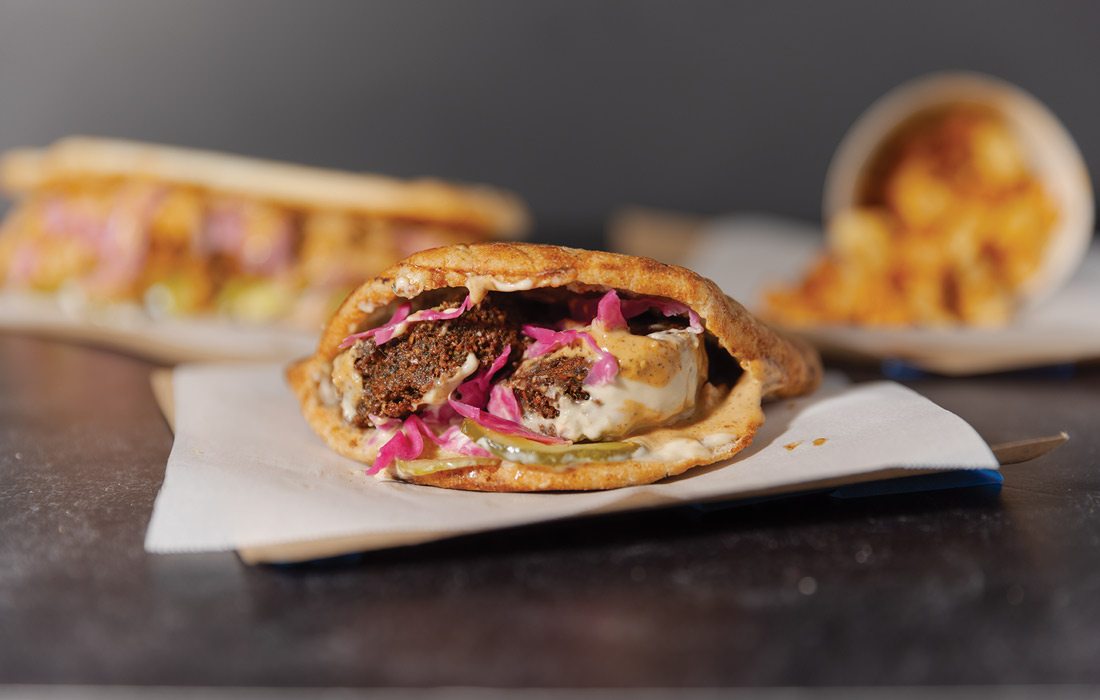 From the outside, the 3rabiana food truck parked at Old Time Pottery (1535 E. Battlefield Rd., Springfield, MO) looks pretty ordinary. It's not painted in a flashy, attention-grabbing way, but that's because the spicy goodness they pack into each dish speaks for itself. The menu highlights flavors from the Middle East in the form of sandwiches decked on Arabian or hoagie bread. 
On our visit, my husband, Chandler, and I ordered the falafel sandwich, the chicken shawarma and the frenbits, and we opted for the spicy versus the mild level for it all. We thoroughly enjoyed the spice, but fair warning that it's not for the faint of heart. Be sure to add a bottle of water to your order if you go the same route. 
Now let's talk the frenbits first, which are deep-fried cubed potatoes cooked in Irish butter. I know that I truly love a dish when I audibly "yum" at the first bite, which is exactly what happened here. Also, I am a huge fan of dipping sauces for anything that resembles fries, but the seasoning on the frenbits were so great that I didn't miss a dip option one bit. However, I did get my sauce fix with the chicken shawarma, which featured marinated chicken doused in garlic sauce served on a hoagie bun. The falafel sandwich was my favorite out of the two dishes we ordered, and it came on Arabian bread that has a similar texture to pita bread. The falafel wasn't the least bit dry and showed off a colorful green hue, while the addition of pickled red onion added just the right amount of acid to the salt and heat. 
We can't wait to head back on a crisp fall day because this food warms you right up.