Reviews
Our Review of Cabos Bonitos Grill & Cantina
After a brief siesta, Mexican fare makes a return trip downtown with Cabos Bonitos Grill & Cantina.
by Joy Robertson
Jul 2023
For about as long as I can remember, foodies like me enjoyed some great Mexican food in downtown Springfield. Maria's Mexican Restaurant fit the bill deliciously for years—then closed its doors. Fortunately, we can get our fix again at 406 South Avenue.
Cabos Bonitos opened its doors in March 2023 at the direction of owner James Daniel. The former Bar and Assistant General Manager at the now-closed Los Cabos Mexican Grill wanted his own restaurant and knew that the vacant downtown location had a built-in Mexican food fan base. What Daniel didn't expect was how many of his former regulars would make the trek north to support his efforts.
I can see why.
Within seconds of seating us at a window table, the waitstaff brought a basket of chips that brought a smile to our faces the second we saw them. My husband and I are unabashed chip snobs with a strong preference for thin and crispy. Cabos Bonitos gets major extra points here. The corn tortilla chips are fried in-house and served warm.
Kudos, too, for what came with them: fresh salsa and warm salsa. Charred tomato is a taste obsession of mine, and the restaurant's rustic salsa offered just the fix I needed. The server offered a house-made habanero sauce too. Being fans of all things spicy, we took him up on it. Tread lightly here guys; it's majorly hot.
Cocktail wise, my husband and I both tried a house margarita on the rocks. It was light and delicious, and not too sweet with a house-made sweet and sour mix. Later I tried a paloma, which was refreshing with Lunazul Blanco Tequila, fresh lime, grapefruit juice and a splash of club soda.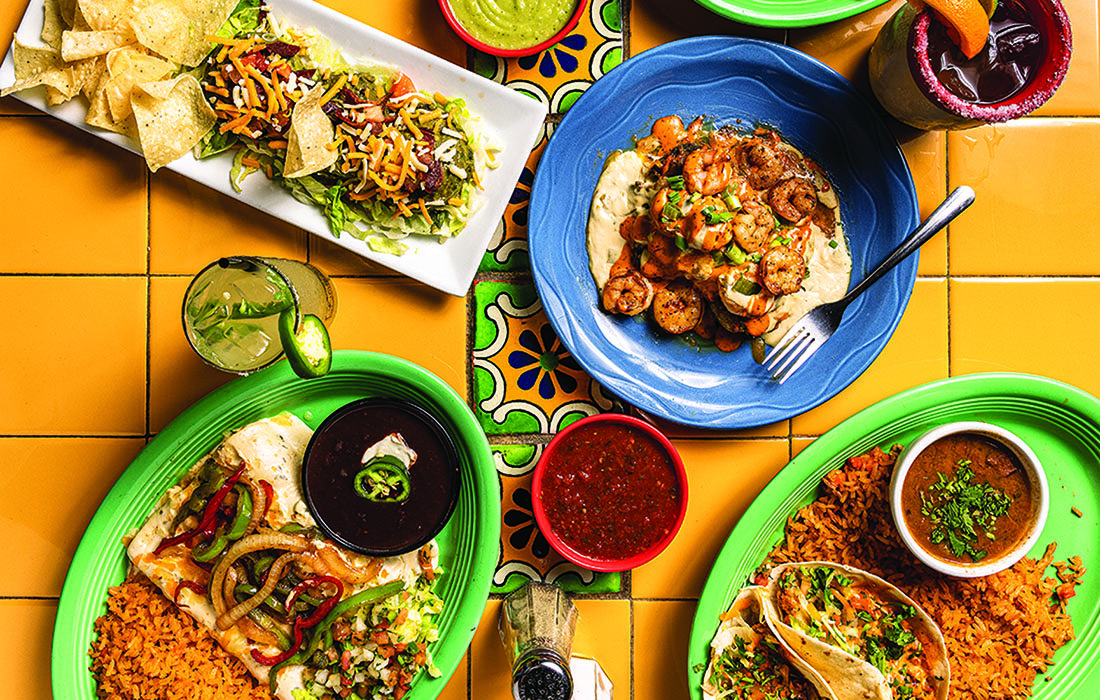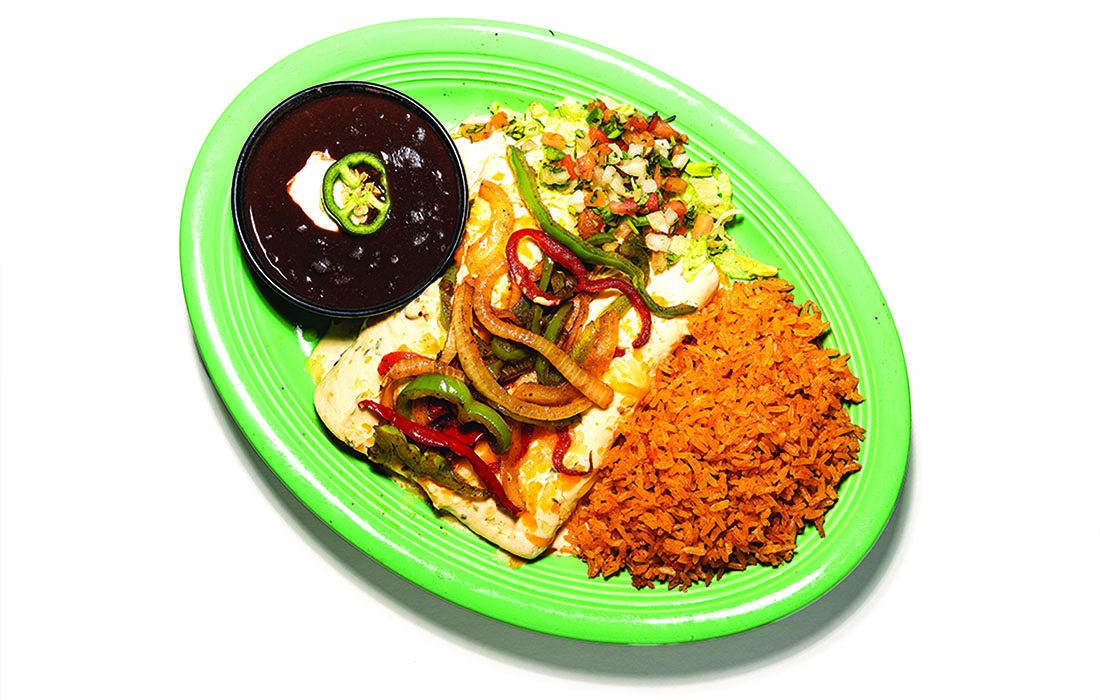 Regarding appetizers, they had me at bacon.
How could we possibly resist bacon-infused guacamole? Three scoops of fresh guacamole were served atop shredded lettuce with crisp bacon crumbles both infused and scattered in all directions. It was delish. We also tried the queso, which was creamy and mild, and downright addictive paired with the crispy chips.
For the main course, I indulged in Trio Fajitas with steak, chicken and shrimp. The sizzling platter was loaded, and the steak and shrimp grabbed my attention immediately. Three huge shrimp were tail-on and the steak was sliced in long, tender strips that could be rolled into a tortilla or enjoyed bite by bite for a more traditional steak experience. All three proteins were hot, tender and deliciously spiced. They were fantastic rolled into corn tortillas with traditional toppings, and I had loads to take home for another meal.
The fajitas came with rice and my choice of beans. At the server's suggestion I tried the Drunken Beans. They came swimming in a savory broth made with Dos Equis Amber with andouille, onion and cilantro. The rice was great too, light and fluffy, just as I like it.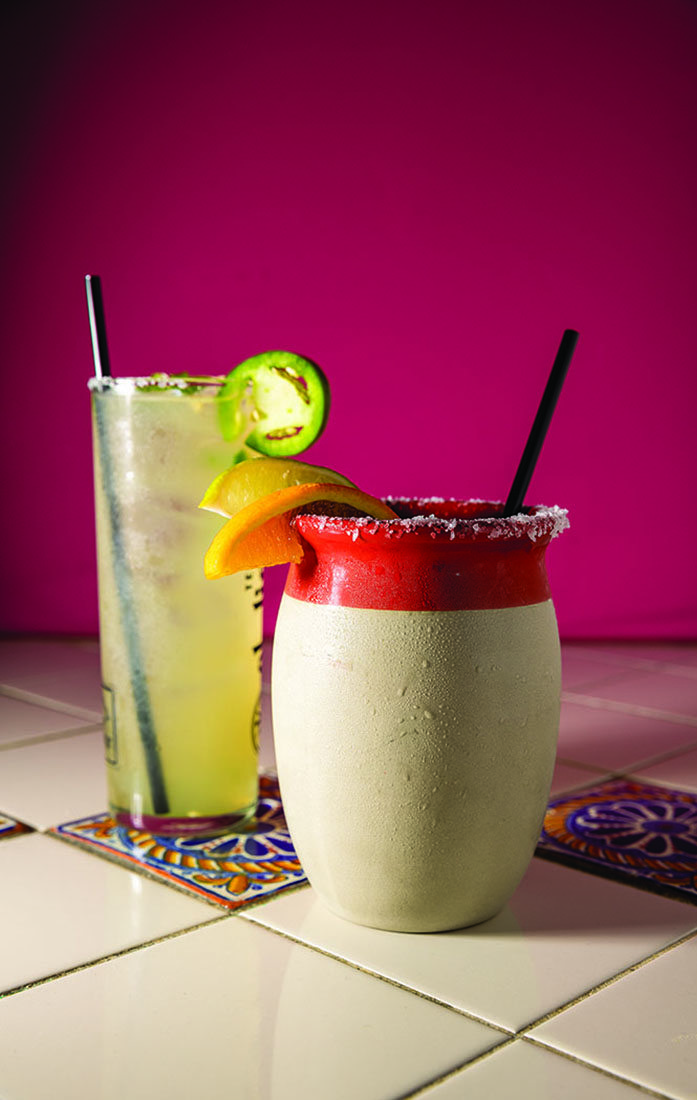 Photo by Brandon Alms
The paloma cocktail and house margarita are the perfect refreshing sips to accompany your meal.
Purchase Photo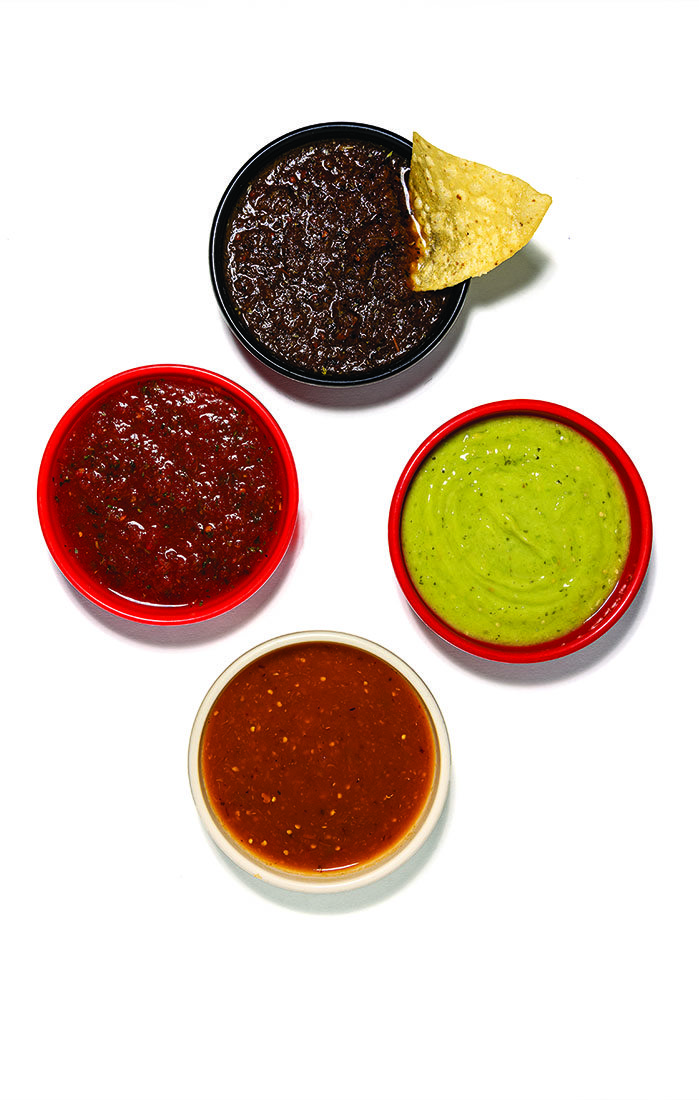 Photo by Brandon Alms
Try a variety of fresh homemade salsas served with fried in-house corn tortilla chips.
Purchase Photo
My husband chose the chicken burrito, and was offered one of five toppings: queso, chili verde, chili con carne, ranchero or sour cream sauce. Vernie chose queso and was not disappointed with his burrito's ample size stuffed with tender chicken.
The menu here isn't elaborate. I didn't see a trace of chorizo or birria but did spot a couple of brisket items and fish tacos. I learned later that the restaurant makes its own masa for its hand-crafted tamales, so I'm looking forward to those on a future visit. Daniel tells me he and his staff are crafting more menu items and hinted at a re-imagined quesadilla and something he would only refer to as an OMG Tostada.
Say no more. We'll be back.