Reviews
Our Review of Georgia Mac's
Southern flair and hearty food is the name of the game at Georgia Mac's, a quickly growing Springfield hangout.
By Katie Pollock Estes
Apr 2023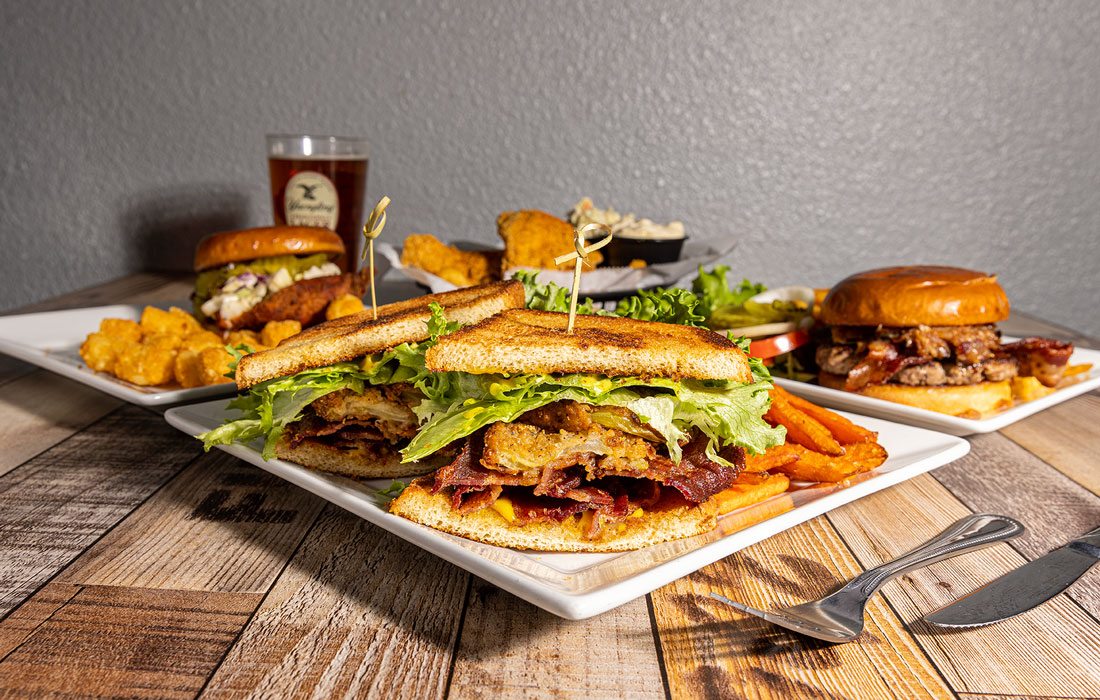 When we started hearing rumblings about Georgia Mac's (1440 E. Republic Rd., Springfield, MO 65804, 417-319-5770) being a growing southside hotspot, we knew we needed to add them to our review list and share the love with our readers. But just a week or two after we slated them for a story, they made an announcement that confirmed that this spot is a quickly growing hotspot: They were planning to take over the now-empty restaurant space next door to expand their restaurant and make room for even more hungry customers.
So what's all the fuss about? Well, besides being a comfy and casual spot to relax and visit with friends with a beer in hand, Georgia Mac's also serves a menu of Southern-inspired comfort food items that are perfect for those days when you want to dig into an indulgent meal. 
The day we visited for this review, Georgia Mac's hadn't yet expanded into the space next door, and their dining room and bar were packed with customers. We ordered a variety of items from the menu so we could get a taste of several of their offerings. 
First up, we knew we had to taste the catfish platter. Everybody in my family loves fish—grilled, baked and of course fried. So we were onboard for this crispy delight. The cornmeal crust was perfectly crisp and crunchy, but it wasn't too heavy or too oily. We loved eating it alongside the restaurant's tasty take on hushpuppies. They are filled with itty bitty bits of jalapeño, which added a delightful flavor to those fried balls of goodness. My husband, Eli, was the one who ordered this dish—but I stole a bite, and our son, Oliver, stole an entire fillet. 
Oliver's dish was pretty darn tasty too. Always a fan of spice, he ordered the Georgia Hot Chicken Sandwich. It features a fried chicken breast doused in hot sauce and topped with cole slaw and pickles. I thought the chicken was perfectly cooked (because, of course, I stole a nibble), tender and juicy. But both Oliver and I wished the hot sauce was spicier and packed a bit more heat.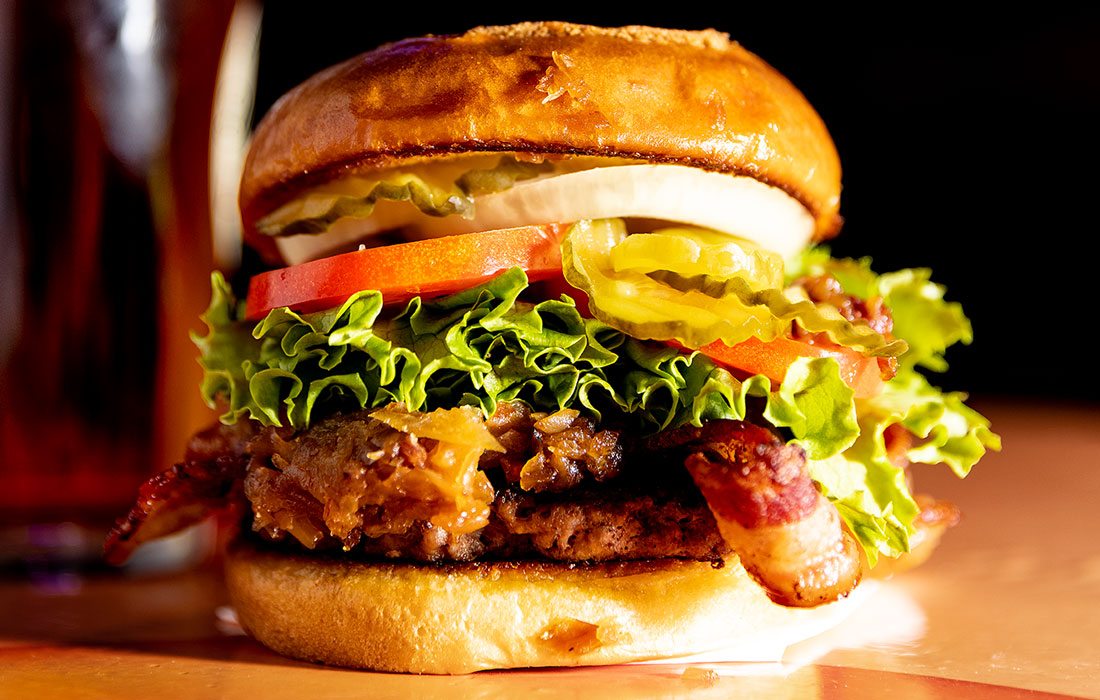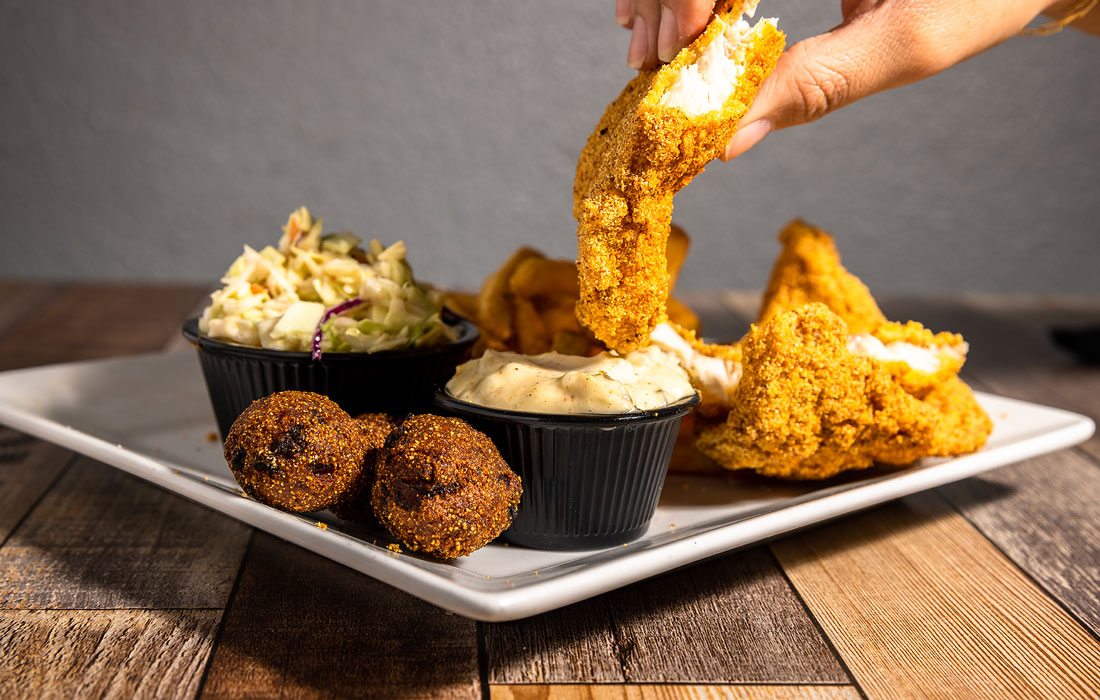 For my order, I was in a burger mood and opted for the GMAC Bacon Burger. It's topped with homemade bacon-onion jam, caramelized onions and bacon on a toasted brioche bun. The beef patty was so, so juicy! But my favorite part was the hefty serving of caramelized onions on top. They were cooked down to a truly perfect consistency (unlike the caramelized onions restaurants sometimes serve that are more like sauteed onions) and had a nice, rich, sweetly caramelized flavor. This burger was a big one; I could only eat half of it and saved the rest. 
I'm glad I tried one of the burger options at Georgia Mac's, but I was also eying the BLFGT. That's a BLT that's topped with homemade fried green tomatoes. What's yummier than a fried green tomato? You can also get those as an appetizer, if you don't want to try them on the BLFGT sandwich.
Our daughter, Eloise, chose chicken fingers for her entree—and we were all impressed. They are hand-battered and huge, and the entree comes with a generous portion. You get five of those giant tenders! Eloise only had room to eat one of them, Eli and I each tried a little bite of another one, and we saved the rest for later. They were juicy, tender and had a great breading that crisped up perfectly but didn't overpower the chicken. The meat-to-breading ratio was perfect. You can get these as an appetizer too, if you just want to try the chicken strips but don't want to get the sides—which include options like tater tots, fries, sweet potato fries and fried okra.
Although we were way too full to order dessert, we loved that the sweets offerings fit into the Southern comfort food theme. You can get homemade fried pies in flavors like peach, apple and cherry, and they come with a scoop of ice cream on top. We'll be sure to save room for those delightful little treats next time.