Reviews
Our Review of The Sandwich Scene
The sandwiches at The Sandwich Scene will fill you up and make you smile.
By Jorge Cespedes
Jan 2022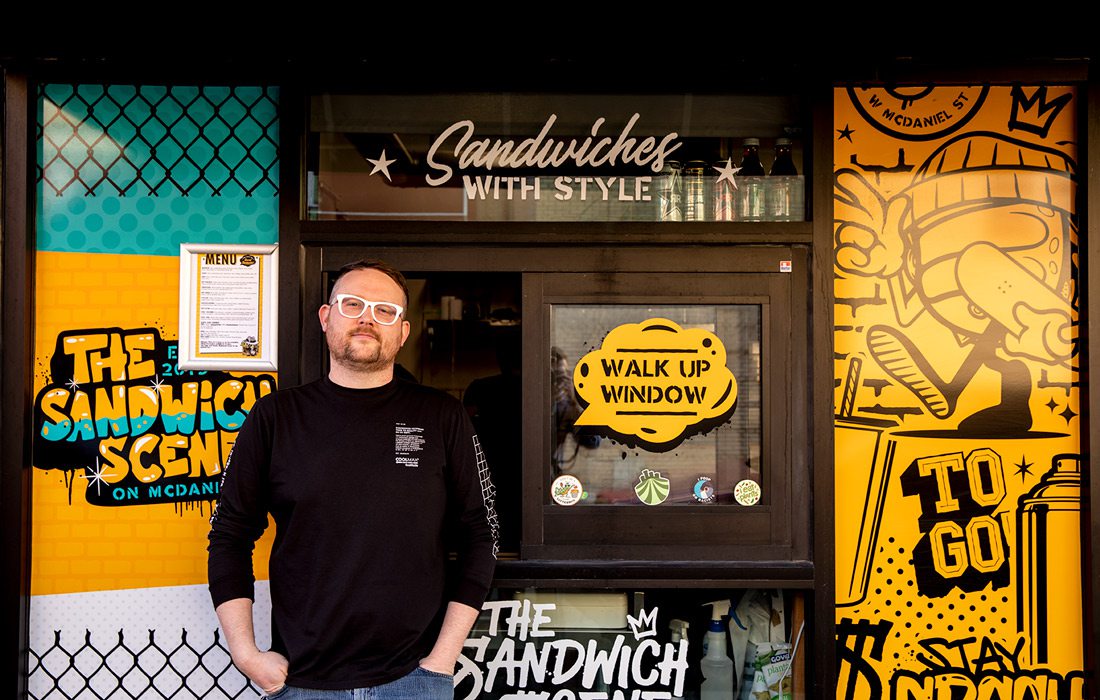 Most dreams start small. They begin with a simple little idea that was inspired by another small, minute moment or experience. It could be something you ate while traveling abroad, someone you met who changed your perspective on a culture, a dream you had once that you never forgot or just a simple desire to do something else, something different.
When this little sandwich shop started, it was called Secret Sandwich, and it was located in the back of Sweet Boy's Neighborhood Bar. But pretty soon, owner and sandwich idea man, Mack Musgrave, realized he had outgrown the space and he needed a bit more room to design, create and produce a lot more sandwich concepts. 
Now, the restaurant is known as The Sandwich Scene (208 W. McDaniel St., Springfield, 417-444-3737), a walk-up window sandwich shop on McDaniels Street. You can't miss the place; it has the coolest branding all over the order window, with black and yellow designs of sandwiches, ingredients and some fun artwork. I'd say it's a clever introduction to what you will find when it comes to the style of sandwiches, with their wide variety of flavor combinations. 
With the warmest of hellos and the nicest staff, you walk up to this window that introduces you to the world of flavor that lives in Musgrave's mind. I had to order a couple different sandwiches to get a good idea of what I was about to experience.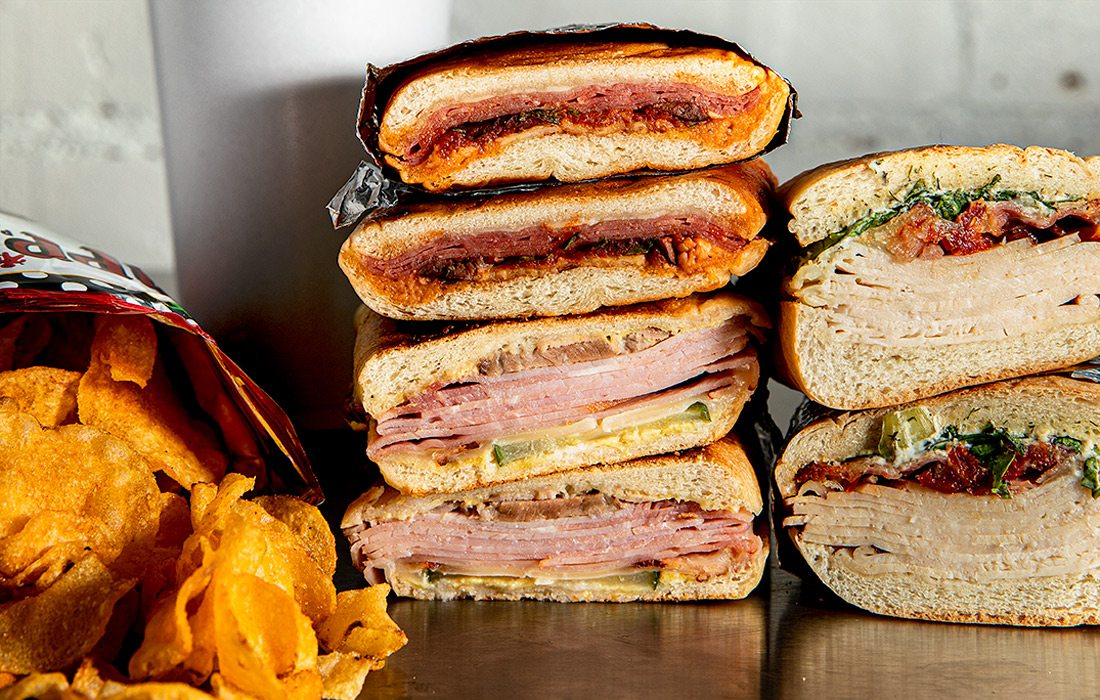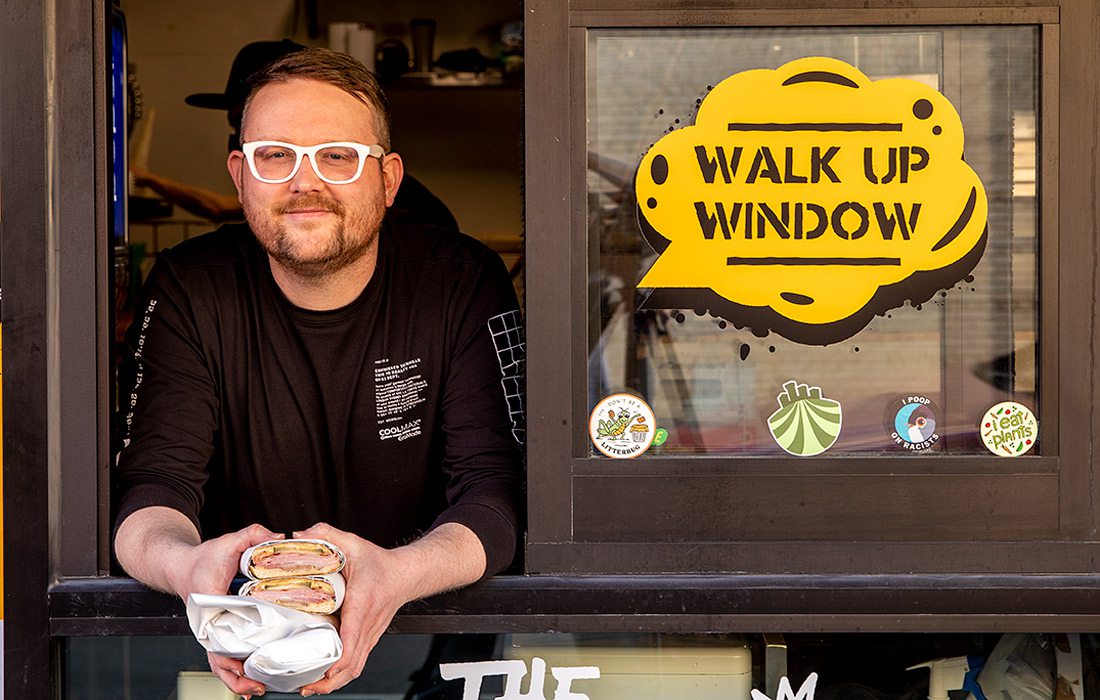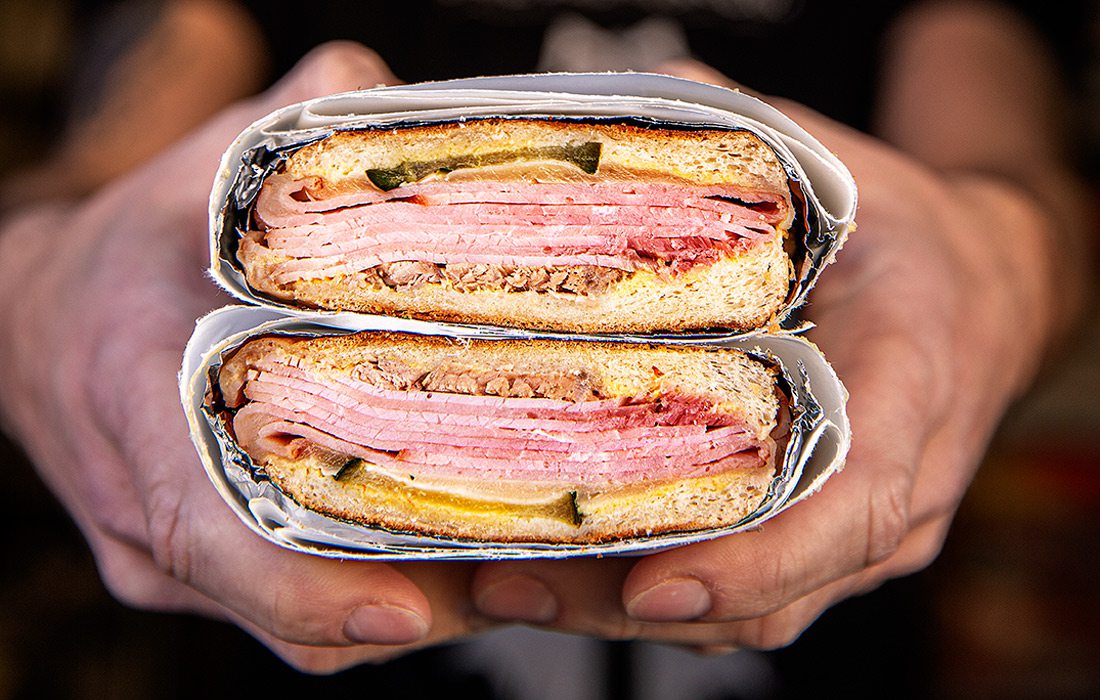 My friend and I ordered the Tampa Cubano sandwich made with slow-cooked mojo pork, thin sliced ham, salami, Swiss cheese, house pickles and mustard all pressed and served warm. It's paired with plantain chips and is so delicious. For another one of the options we decided to try, we went for the Prosciutto Happiness, and I must say, it's the right name for this sandwich for it will certainly put a smile on your face as you enjoy it. It's made with crispy prosciutto, sliced chicken, melted provolone, sun-dried tomatoes, lettuce mix and the house ranch. We paired this one with Zapp's VooDoo Chips for that extra-spicy kick that made the experience fun. 
I would be remiss if I don't talk about the Gabagool that I had to go and try a few days later because this sandwich is absolutely delicious and so full of flavor. With capicola, salami, mozzarella, Parmesan, house black garlic red sauce and kalamata olives, the sandwich is pressed and served with salt and vinegar potato chips. It's a savory flavor bomb that is meant to take your palate for a ride into sandwich heaven and back. Enjoy the ride. 
Musgrave shared that they have finalized the full kitchen remodel and they now have a second story space that will be used for larger production needs such as sandwich trays, office lunch boxes, house made charcuterie and a lot more catering options. This is a small place with a big heart and an even bigger imagination that fuels new ideas every week—and leads to chef kisses from its customers. It's exciting to see what Musgrave will create every week and you know I'll be keeping up with his social media to be aware of all of it.