Reviews
Our Revisit Review of The Order
We revisit The Order at Hotel Vandivort for a taste of the restaurant's seasonal and ever-changing menu.
By Katie Pollock Estes
Jun 2023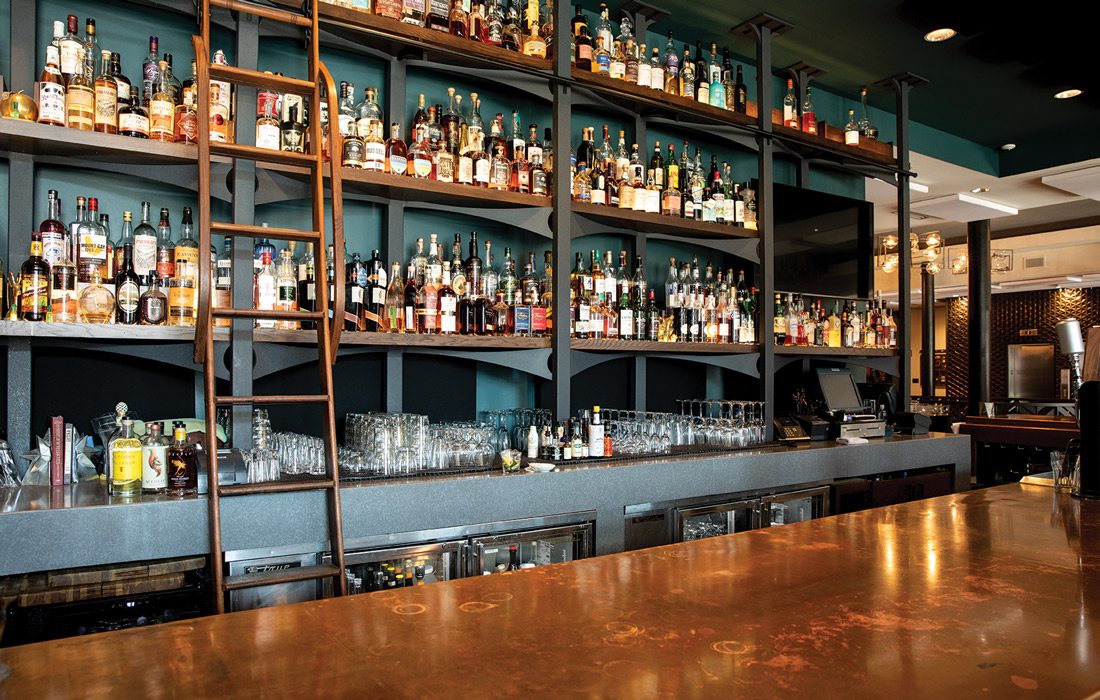 One of the best things about being in Downtown Springfield is the little spark of energy. If you're there on a weekend night, you might spy twinkling string lights strung across South Avenue, theater patrons filing in and out of spots like The Gillioz and Landers Theatre and hotel guests or event attendees strolling through the giant V on the doors of Hotel Vandivort. 
That's where my husband, Eli, and I landed on a recent Saturday evening. We were there on a rare date night to grab dinner at Hotel Vandivort's restaurant, The Order. 
With Chef Calvin Davis at the helm, the menu here changes frequently, always responding to the seasons and featuring ingredients from local farms.
For example, the market fish is always a surprise, regularly changing to include new ingredients and new presentations. The spring menu featured a grilled pork chop with glazed brussels sprouts and an apple-apricot chutney (pictured to the right). But just a few weeks later, we got a chance to taste a different take on a pork chop.
The bone-in pork chop was dry-aged and lightly crusted for a crispy bite, and it was served with baby greens, pan-roasted root veggies and a deliciously flavorful mustard jus. That just was so tasty! I dragged every bite of my pork through it and loved every nibble.
The pork chop was the only large plate we ordered, and we rounded out our meal by sharing a few small plates as well. (Full disclosure: Along with the dessert we ordered, this was too much food for two people! But we wanted to taste a variety, so it was worth it.)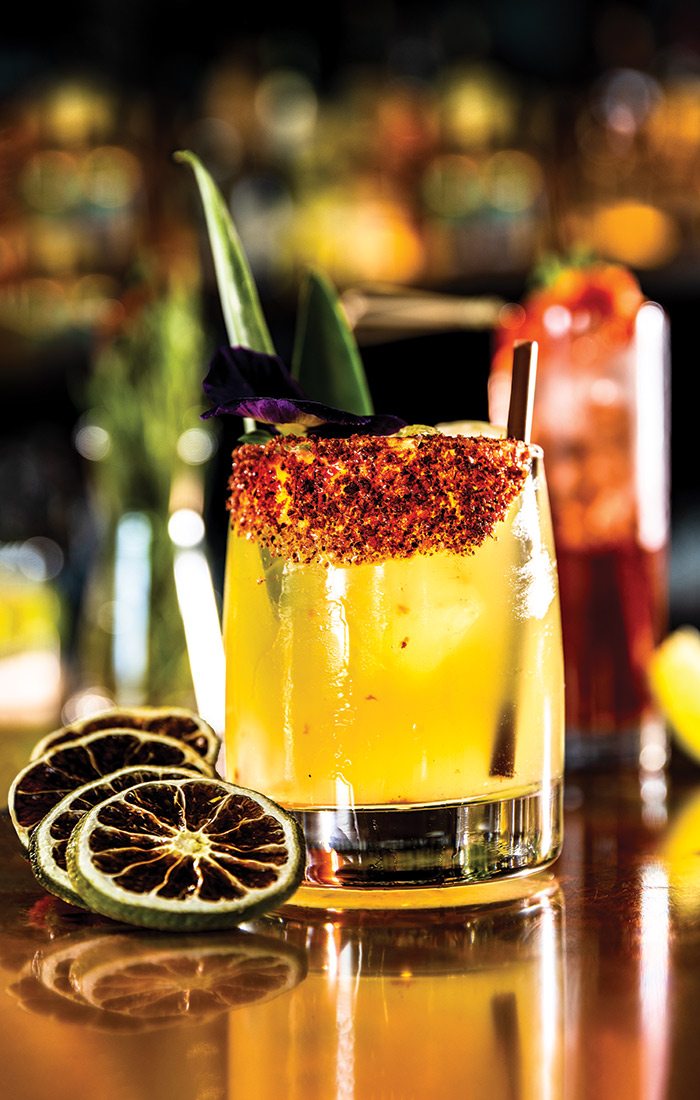 Photos by Brandon Alms
First up for small plates was the bread service. On the day we visited, it was a rosemary and sun-dried tomato focaccia, freshly baked with beautiful air pockets and a chewy-soft inside. The crust was crisp and perfectly seasoned. We got our own little piping-hot round loaf and a plate of truffle butter to spread on it. It was so hard to eat just one piece. The little tang of the sun-dried tomatoes paired with that salt-speckled crust was such a delight.
We also opted for two of the restaurant's seasonal pasta offerings: the gnocchi stroganoff and the raviolo al uovo. The gnocchi was our favorite. In addition to the pillowy, fluffy  little dumplings, the dish featured super-tender braised beef and huge pieces of wild mushrooms that had a meaty texture and earthy flavor. The sauce was rich and comforting, but there were bursts of bright freshness too, thanks to pickled leeks and microgreens.
The raviolo was a fun dish to dig into. It featured one large raviolo with an herby ricotta filling and an egg yolk inside. It was served with shrimp and some bright roasted veggies: sugar snap peas, asparagus and radish. While the pasta was tender and the filling delicious (and I adore an egg-filled ravioli), we both thought the veggies and shrimp needed salt.
For a side sip, I tried and loved the Italian Iced Tea, with Amaro Montenegro, elderflower, Fernet Branca, honey syrup and lemon.
We finished up our meal by trying one of the desserts: the strawberry-basil tart. While the tart itself was delicious (featuring vanilla sponge cake and macerated strawberries), it was the strawberry-basil ice cream on top that was our favorite part. Strawberry plus basil is a pairing that just works, and in ice cream format it had a touch of surprise as well. The fresh, herbaceous flavor kept me going back for nibble after nibble. It was the perfect ending to our downtown dinner.