Reviews
Rise & Dine: Our Review of RISE
RISE is made for upbeat mornings with friends. You'll leave with a full stomach and a full heart.
by Megan Dollar
May 2021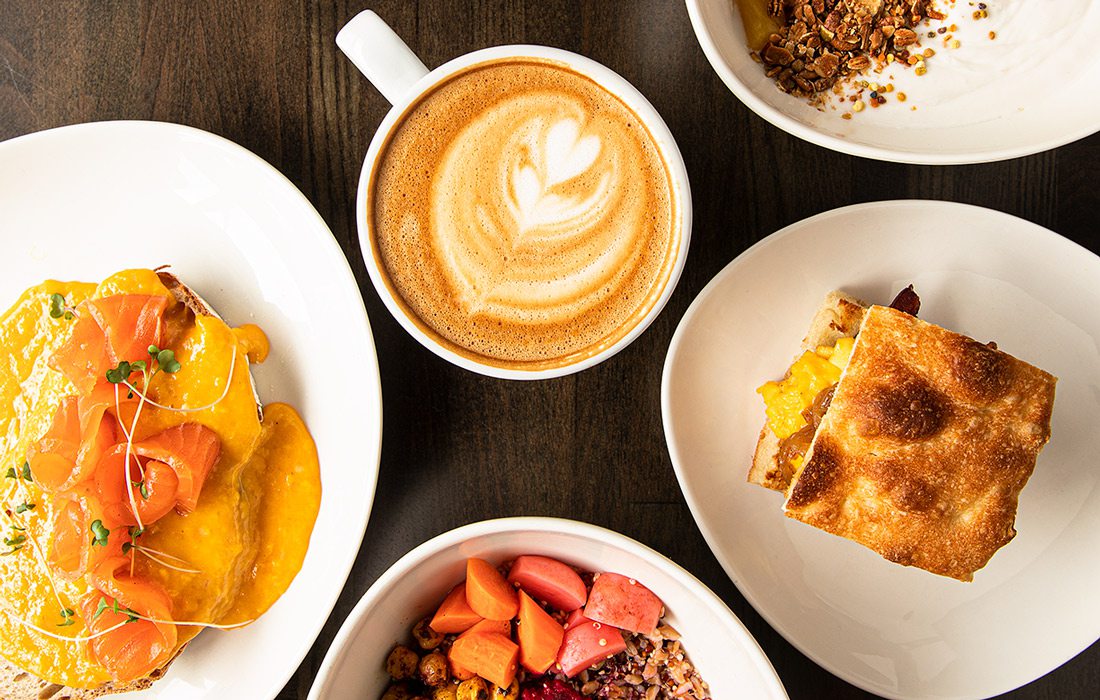 I haven't had breakfast with my friends in so long. And there's something special about breakfast with friends, right? When you're there with your people, sitting in a brightly lit space, sipping bittersweet coffee and wearing your Sunday best (whatever that may be), an air of possibility arises. Even if your breakfast is more of a brunch—not all of us are made for mornings—there's something about breakfast with friends that sets you up for the day and makes you feel fabulously invincible. Like Carrie Bradshaw.
On a Friday night in March, I texted an old friend around 10 p.m. I'm not sure the last time we spent time together, but if I had to guess, it was probably about eight years ago. The team at RISE had invited me to attend their soft opening, which was set to begin in just 12 hours. "Would you like to join me?" I texted, "It's on me." "Breakfast is always a winner in my book," she wrote back, and our breakfast with friends was planned.
The next morning, we arrived as the sun shone through the windows lining the perimeter of the new downtown cafe.


With walls painted yellow, white and millennial pink, RISE is the kind of place that makes you want to wake up. And, if the atmosphere isn't enough to get you out of bed, the food will be.

For a counter service spot, the menu is impressively vast: savory rice pudding, a vegan yogurt parfait, pavlova waffles, coddled eggs and more. I opted for the Monsieur Forager: a vegetarian take on the French croque monsieur. Freshly baked bread plus a variety of mushrooms plus mornay is always a yes from me. My breakfast friend went for the pavlova waffles, which were as delicious as they were beautiful. We both sipped spiced cold brews as we spent time reminiscing and catching up over our delectable breakfast.
To be honest, I've already been back to RISE (more than once), and I'll go back again. I'll go back for the chicken schnitzel, which has received high praise on Instagram as of late. I'll go back for the house-made cinnamon mocha. I'll go back for the strawberry ricotta pancakes and the challah French toast and the savory rice pudding. And I'll go back for more breakfast with friends.