Reviews
Shop for Coffee, Tea, Oil and Other Specialty Goods at Tantara Farms
Inspired by the community found in sharing a meal, Clayton Lile and his father-in-law Keith Williams opened Tantara Farms to bring the best ingredients to the table.
By Haley Phillips
Apr 2020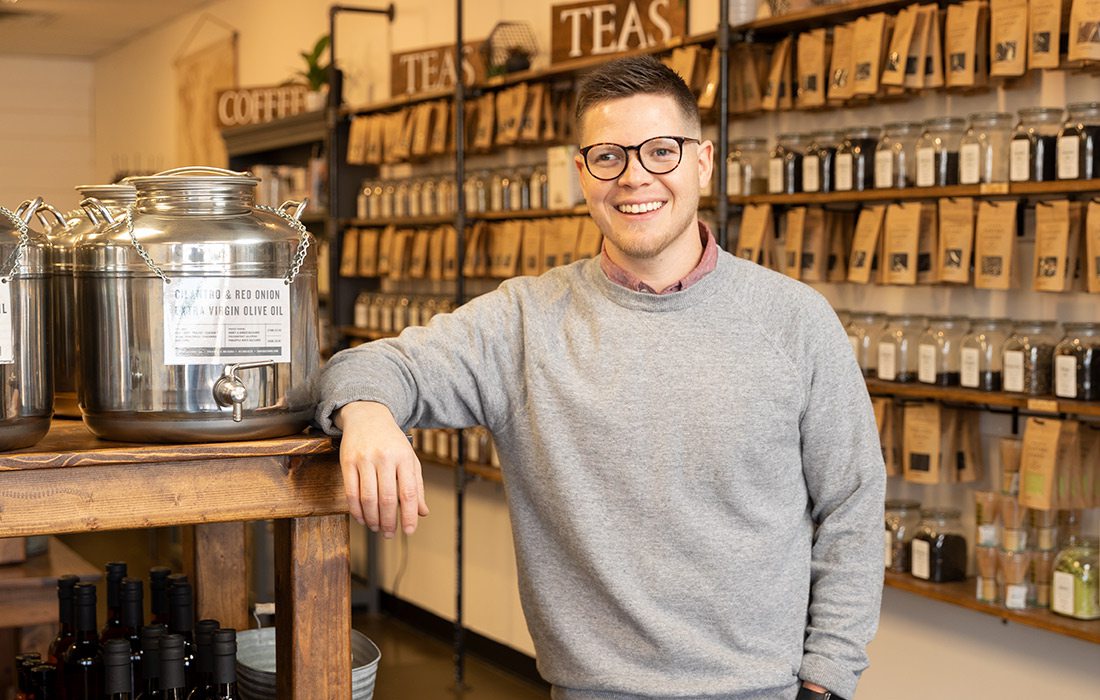 When you gather around the table for a meal, you are sharing more than just food, you are sharing experiences. "There's something special that happens when you slow down and enjoy a good meal with great company," says Clayton Lile, co-owner of Tantara Farms. When Lile, a former youth pastor, and his wife, Jaime, relocated back to Jaime's hometown of Strafford, they had a desire to recreate that communal experience for others through an artisanal food store.
The idea of Tantara Farms was tossed around between Lile and his father-in-law, Keith Williams, for years before their business even began. One thing they were sure of from the start? "We wanted to take our love of a good meal and intentional conversations and carry it over into our store," Lile says. And like any good meal should, Lile made certain that they started with high-quality ingredients.
Inside the store you'll find products from small farms all over the world. Loose-leaf teas from India, China and Japan; single-origin coffees from Central America, South America, Africa and Asia; olive oils from Greece, Spain, Chile and Tunisia; and balsamic vinegars from Modena, Italy, line the wooden shelves. Lile says the farmhouse-inspired design of the store was dreamed up over many road trips and, in true Tantara fashion, around the table. "[The design] was strongly influenced by my wife's desire to make Joanna Gaines proud," Lile says while speaking of the clean and inviting atmosphere. No stranger to design, Jaime is also the owner of her own small business, The Vintage Rental Co., a boutique rental company offering vintage decor for special occasions. "Hospitality is very important to us, and we wanted the space to feel welcoming, as if you were walking into our home," Lile says.
The store's name is in remembrance of Williams' younger sister who passed away from cancer. Her farm in Tennessee was affectionately called Tantara Farms due to her love of Gone with the Wind. "She had a love for the finer things in life and was always ready for a good conversation," Lile says. "She would have loved everything Tantara Farms is, so it was only right to name it in her honor."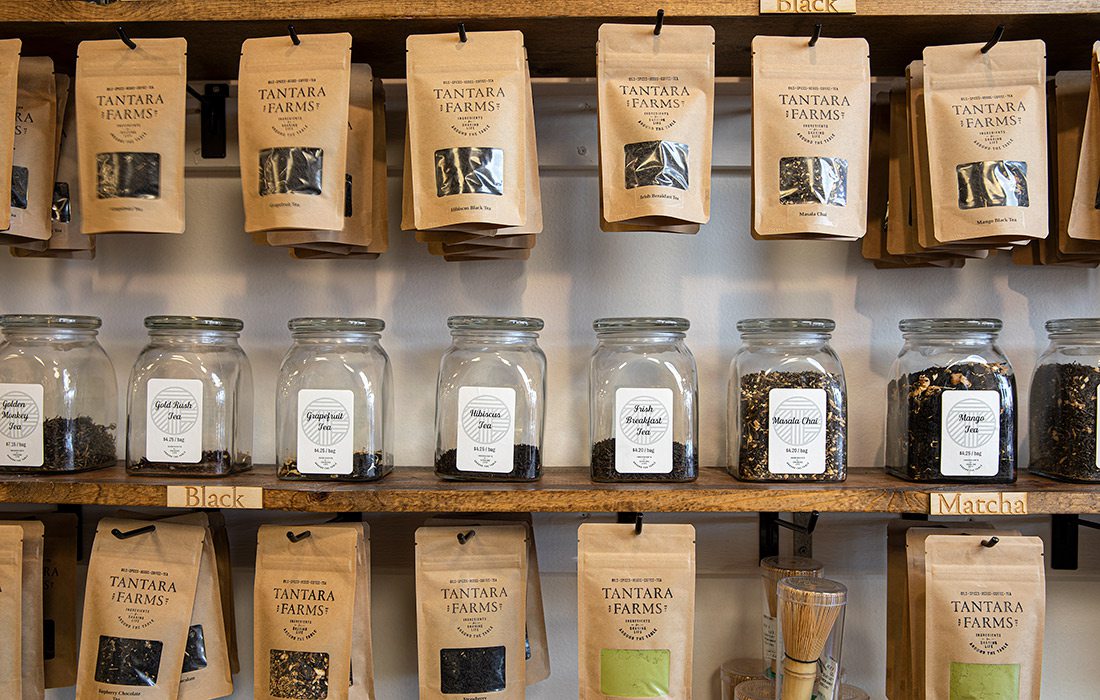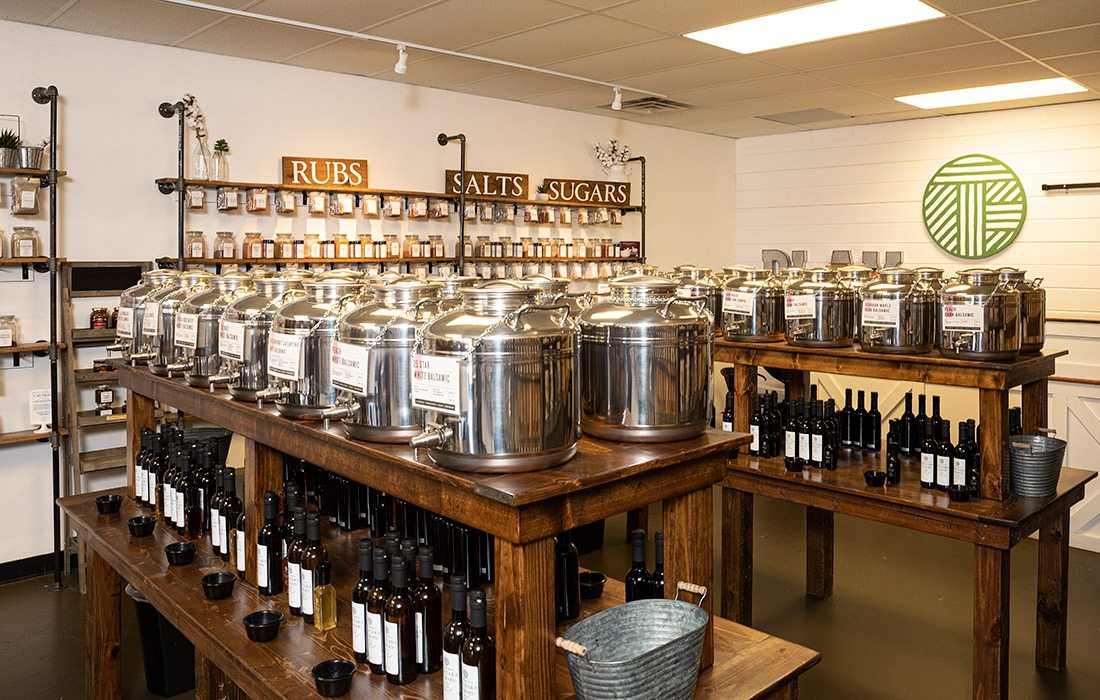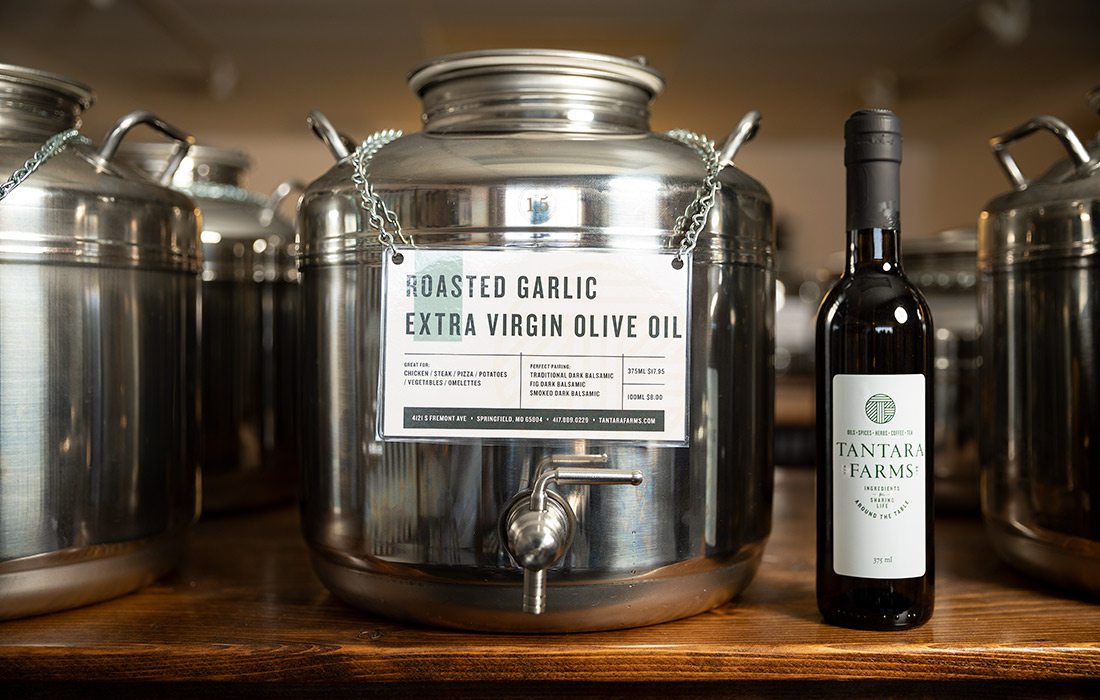 Since opening in August 2017, Williams' entrepreneurial mindset and Lile's aptitude for customer service have been the driving forces behind the store's success. "As entrepreneurs we're always looking for ways to better our business to provide the best experience and product possible for everyone who walks through our doors," Lile says, adding, "And if that involves needing to take a business trip to Modena, Italy to visit the farms, then I guess we could take one for the team."