Travel
Getaway to Hermann
You don't have to renew your passport to take a trip across the world. The German town of Hermann makes you wonder if you're still in Missouri, while giving you a close and boozy weekend trip that's only 180 miles north of Springfield.
By Peyson Shields | Photos courtesy Adam Puchta Winery, by Heather Kane
Feb 2016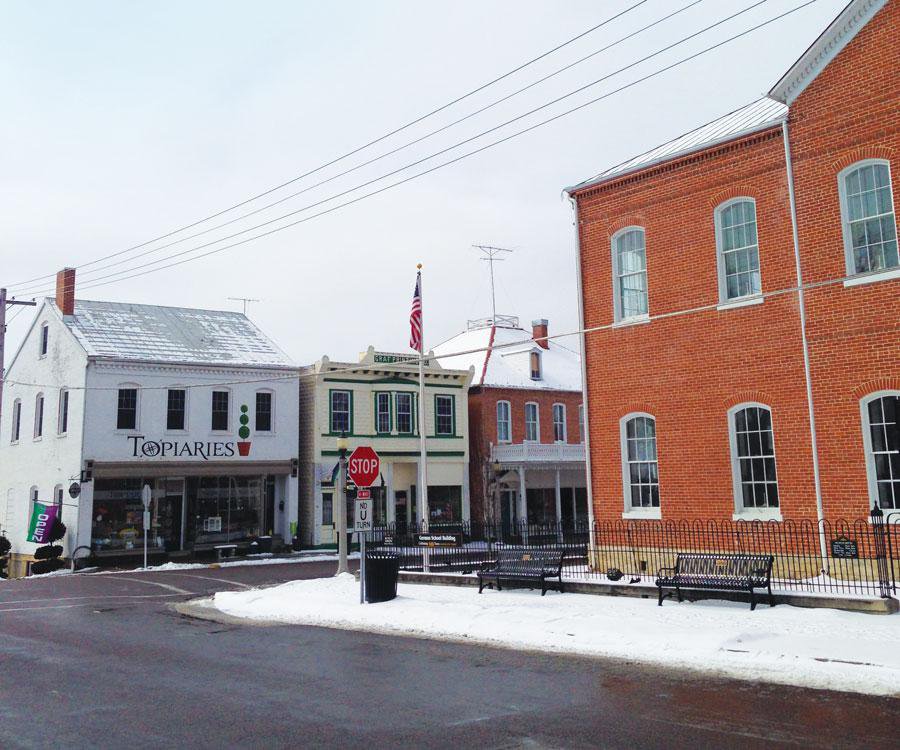 UNWIND
Dine, explore and relax all at one place at Hermann Hill Vineyard Inn & Spa and Riverbluff Cottages (711 Wein St., Hermann, 573-486-5373). This scenic and loungy spot offers two options: The Vineyard Inn & Spa or the Riverbluff Cottages. The Inn offers more of a social atmosphere along with an upscale, luxury spa environment. If you're into customizing your stay, the Village offers quiet options, cottages for groups of friends and accommodations for those with kiddos.


SIP
Visit seven local wineries and try expertly paired wine and chocolate tastings during the Chocolate Wine Trail (573-486-2744, hermannwinetrail.com). The friendly staff at each winery is there to answer your questions and fill up your souvenir glass. This annual event is held this month on the weekend of February 20th and 21st. All those 21 and older can purchase tickets for the entire weekend for $30 each.
CHOW
Step away from your normal fare and try the best of Hermann—German food, of course! Alpenhorn Gasthaus (179 MO-100, Hermann, 573-486-8228) offers a single seating on the weekends for a local, four-course spin on a traditional-style meal. If you're looking to switch it up from wine with every meal, head to Tin Mill Brewery (First & Gutenberg, Hermann, 573-486-2275). This local spot offers brewery tours, handmade pizza and German snack favorites.
RIDE
While all the wineries in Hermann are closed, walking or biking in the February temperatures might not be up your alley. Instead of risking the drive, call upon one of these services offered to get you to your destination safe and warm. Hermann Trolley (636-575-6920) travels to five different wineries and takes you to lunch or dinner, and makes sure you get back to your B&B. They operate from 10 a.m.–8 p.m. in the winter, and a daily ticket is just $15. Hermann/Rhine Valley Transportation (573-690-1102) offers customizable services as well as a wine trail tour for a group of eight or more. This service runs from 11 a.m.–5 p.m., with affordable pricing options depending on your needs.
If there's one thing about German food you shouldn't miss out on, it's all the meat. Hermann Wurst Haus (234 E. 1st St., Hermann, 573-486-2266) and Swiss Meat & Sausage Co. (2056 S. Highway 19, Hermann, 573-486-2086) both offer traditional homemade sausages and meats that you can snack on during your trip or take home.